Friday Reads: Gold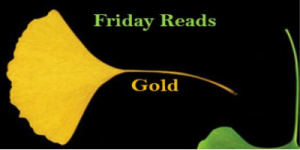 Nothing Gold Can Stay
Nature's first green is gold,
Her hardest hue to hold.
Her early leaf's a flower;
But only so an hour.
Then leaf subsides to leaf.
So Eden sank to grief,
So dawn goes down to day.
Nothing gold can stay.
– Robert Frost
"Gold" – metal, metaphor and muse – is what the following titles have in common. And while it may be true that "nothing gold can stay", it is also the case that art is immortal. Let's go panning for art: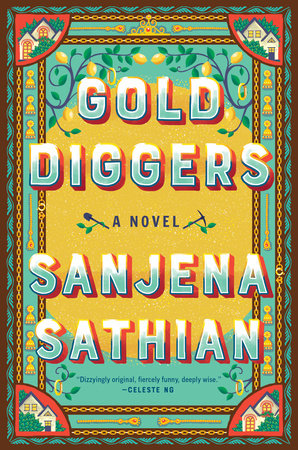 GOLD DIGGERS by Sanjena Sathian
Spanning two continents, two coasts, and four epochs, Gold Diggers skewers the model minority narrative, asking what a community must do to achieve the American dream. In razor sharp and deeply funny prose, Sathian perfectly captures in her debut novel what it is to grow up as a member of a family, of a diaspora, and of the American meritocracy.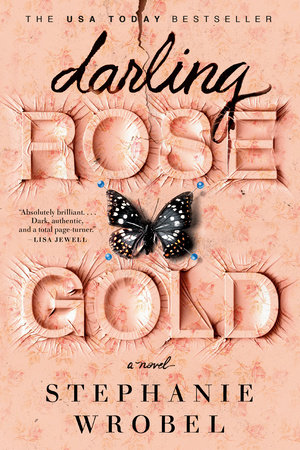 DARLING ROSE GOLD by Stephanie Wrobel
For the first eighteen years of her life, Rose Gold Watts believed she was seriously ill. She was allergic to everything, used a wheelchair and practically lived at the hospital. Neighbors did all they could, holding fundraisers and offering shoulders to cry on, but no matter how many doctors, tests, or surgeries, no one could figure out what was wrong with Rose Gold. Turns out her mom, Patty Watts, was just a really good liar. After serving five years in prison, Patty gets out with nowhere to go and begs her daughter to take her in. The entire community is shocked when Rose Gold says yes. Unfortunately for Patty, Rose Gold is no longer her weak little darling…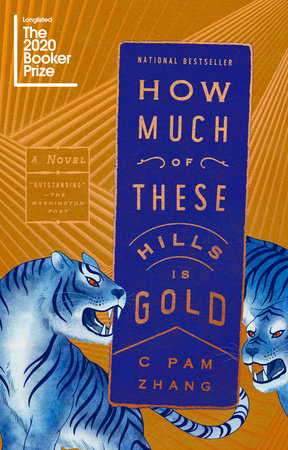 HOW MUCH OF THESE HILLS IS GOLD by C Pam Zhang
An electric debut novel set against the twilight of the American gold rush, two siblings are on the run in an unforgiving landscape—trying not just to survive but to find a home. Both epic and intimate, blending Chinese symbolism and re-imagined history with fiercely original language and storytelling,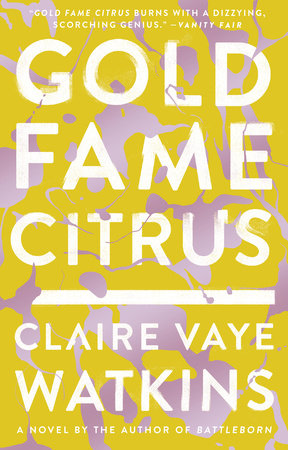 GOLD FAME CITRUS by Claire Vaye Watkins
Unrelenting drought has transfigured Southern California into a surreal, phantasmagoric landscape. In Los Angeles' Laurel Canyon, two young Mojavs—Luz, once a poster child for the Bureau of Conservation and its enemies, and Ray, a veteran of the "forever war" turned surfer—squat in a starlet's abandoned mansion. Holdouts, they subsist on rationed cola and whatever they can loot, scavenge, and improvise. The couple's fragile love somehow blooms in this arid place, and for the moment, it seems enough. But when they cross paths with a mysterious child, the thirst for a better future begins.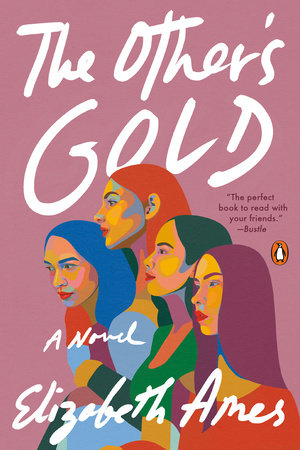 THE OTHER'S GOLD by Elizabeth Ames
An insightful and sparkling novel that opens on a college campus and follows four friends as each makes a terrible mistake, moving from their wild college days to their more feral days as new parents. With one part devoted to each mistake—the Accident, the Accusation, the Kiss, and the Bite—this complex yet joyful, big-hearted book perfectly evokes the bittersweet experience of falling in love with friendship.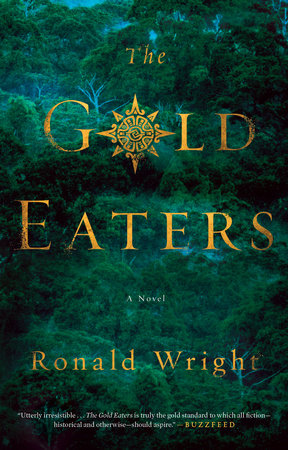 THE GOLD EATERS by Ronald Wright
Kidnapped at sea by conquistadors seeking the golden land of Peru, a young Inca boy named Waman is the everyman thrown into extraordinary circumstances. Forced to become Francisco Pizarro's translator, he finds himself caught up in one of history's great clashes of civilizations, the Spanish invasion of the Incan Empire of the 1530s. To survive, he must not only learn political gamesmanship but also discover who he truly is, and in what country and culture he belongs. Only then can he be reunited with the love of his life and begin the search for his shattered family, journeying through a land and a time vividly depicted here.
HOUSE OF GOLD by Natasha Solomons
From the New York Times bestselling author of The House at Tyneford, an epic family saga about a headstrong Austrian heiress who will be forced to choose between the family she's made and the family that made her at the outbreak of World War I.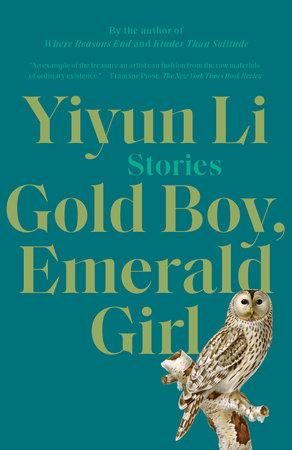 GOLD BOY, EMERALD GIRL: STORIES by Yiyun Li
The nine unforgettable stories in this collection are filled with suspense, tension, and beauty. In "A Man Like Him," a magazine article about a daughter confronting her father's infidelity leads to an unexpected connection between two wrongly accused men. In "Prison," a Chinese American woman travels to rural China to choose a surrogate mother for her child. And in "House Fire," six women establish a private investigating agency to battle extramarital affairs in Beijing. In powerful, lyrical prose and with stunning honesty, Gold Boy, Emerald Girl reveals worlds both strange and familiar, creating a mesmerizing tapestry of life in China and America.
For more on these and related titles visit Gold
---
There's a Book for That! is brought to you by Penguin Random House's Sales department. Please follow our Tumblr by clicking here—and share this link with your accounts: theresabookforthat.tumblr.com. Thank you!
Did you see something on the news or read about something on your commute? Perhaps you noticed something trending on Twitter? Did you think: "There's a book for that!"? Then please, send it our way at theresabookforthat@penguinrandomhouse.com
Posted: April 9, 2021