Friday Reads: Golden Globes Books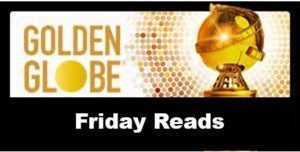 Nominations for the 76th annual Golden Globe Awards were announced on Thursday morning, December 6th, from the Beverly Hilton Hotel. Many of the nominees, in both television and film, are adaptations of Penguin Random House books. You can access the entire list of nominees at Variety.com. Sandra Oh and Andy Samberg will host the 2019 Golden Globes Awards on January 6th. Before then, we highly recommend reading the writing that gave rise to your favorite viewing:
FEATURE FILMS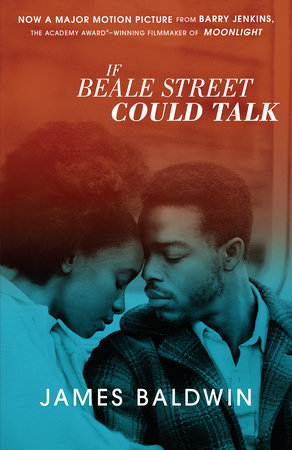 IF BEALE STREET COULD TALK (Movie Tie-In) by James Baldwin
Nominated for: Best Motion Picture/Drama; Best Actress (Regina King); Best Screenplay
From one of our greatest writers, James Baldwin's If Beale Street Could Talk is a profoundly moving novel about love in the face of injustice that is as socially resonant today as it was when it was first published. Told through the eyes of Tish, a nineteen-year-old girl, in love with Fonny, a young sculptor who is the father of her child, Baldwin's story mixes the sweet and the sad. Tish and Fonny have pledged to get married, but Fonny is falsely accused of a terrible crime and imprisoned. Their families set out to clear his name, and as they face an uncertain future, the young lovers experience a kaleidoscope of emotions—affection, despair, and hope. In a love story that evokes the blues, where passion and sadness are inevitably intertwined, Baldwin has created two characters so alive and profoundly realized that they are unforgettably ingrained in the American psyche.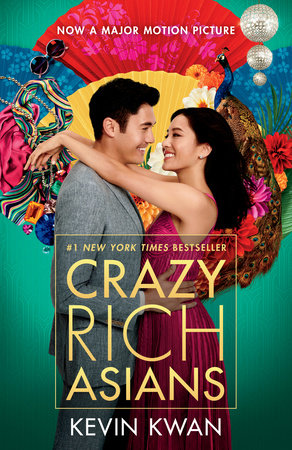 CRAZY RICH ASIANS (Movie Tie-In) by Kevin Kwan
Nominated for Best Motion Picture/Musical or Comedy
When Rachel Chu agrees to spend the summer in Singapore with her boyfriend, Nicholas Young, she envisions a humble family home and quality time with the man she might one day marry. What she doesn't know is that Nick's family home happens to look like a palace, that she'll ride in more private planes than cars, and that with one of Asia's most eligible bachelors on her arm, Rachel might as well have a target on her back. Uproarious, addictive, and filled with jaw-dropping opulence, Crazy Rich Asians is an insider's look at the Asian jet set; a perfect depiction of the clash between old money and new money; and a fabulous novel about what it means to be young, in love, and gloriously, crazily rich.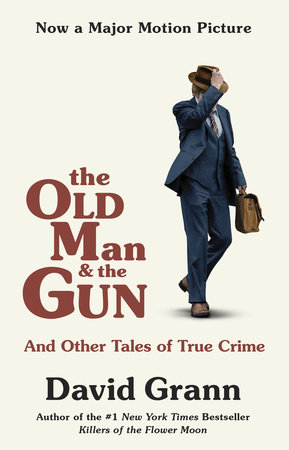 THE OLD MAN AND THE GUN AND OTHER TALES OF TRUE CRIME by David Grann
Nominated for: Best Actor in a Motion Picture/Musical or Comedy (Robert Redford)
"The Old Man and the Gun" is the incredible story of a bank robber and prison escape artist who modeled himself after figures like Pretty Boy Floyd and who, even in his seventies, refuses to retire. "True Crime" follows the twisting investigation of a Polish detective who suspects that a novelist planted clues in his fiction to an actual murder. And "The Chameleon" recounts how a French imposter assumes the identity of a missing boy from Texas and infiltrates the boy's family, only to soon wonder whether he is the one being conned. In this mesmerizing collection, David Grann shows why he has been called a "worthy heir to Truman Capote" and "simply the best narrative nonfiction writer working today," as he takes the reader on a journey through some of the most intriguing and gripping real-life tales from around the world.
BOY ERASED: A MEMOIR OF IDENTITY, FAITH, AND FAMILY (Movie Tie-In) by Garrard Conley
Nominated for: Best Actor in a Motion Picture/Drama (Lucas Hedges)
The son of a Baptist pastor and deeply embedded in church life in small town Arkansas, as a young man Garrard Conley was terrified and conflicted about his sexuality. When Garrard was a nineteen-year-old college student, he was outed to his parents, and was forced to make a life-changing decision: either agree to attend a church-supported conversion therapy program that promised to "cure" him of homosexuality; or risk losing family, friends, and the God he had prayed to every day of his life. Through an institutionalized Twelve-Step Program heavy on Bible study, he was supposed to emerge heterosexual, ex-gay, cleansed of impure urges and stronger in his faith in God for his brush with sin. Instead, even when faced with a harrowing and brutal journey, Garrard found the strength and understanding to break out in search of his true self and forgiveness.
TELEVISION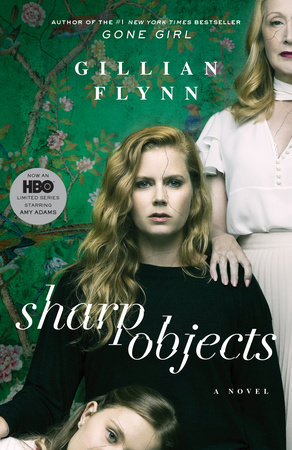 SHARP OBJECTS (Movie Tie-In): A Novel by Gillian Flynn
Nominated for: Best Television Limited Series or Motion Picture Made for Television; Best Performance (Amy Adams); Best Performance/Supporting (Patricia Clarkson)
Fresh from a brief stay at a psych hospital, reporter Camille Preaker faces a troubling assignment: she must return to her tiny hometown to cover the murders of two preteen girls. For years, Camille has hardly spoken to her neurotic, hypochondriac mother or to the half-sister she barely knows: a beautiful thirteen-year-old with an eerie grip on the town. Now, installed in her old bedroom in her family's Victorian mansion, Camille finds herself identifying with the young victims—a bit too strongly. Dogged by her own demons, she must unravel the psychological puzzle of her own past if she wants to get the story—and survive this homecoming.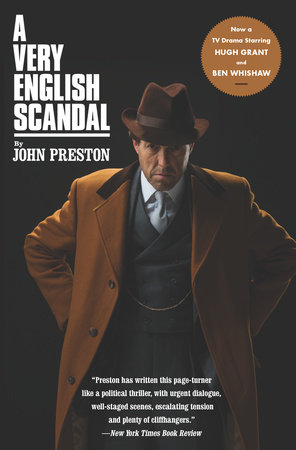 A VERY ENGLISH SCANDAL: SEX, LIES AND A MURDER PLOT AT THE HEART OF ESTABLISHMENT by John Preston
Nominated for: Best Television Limited Series or Motion Picture Made for Television; Best Performance (Hugh Grant); Best Performance/Supporting (Ben Wishaw)
The behind-the-scenes look at the desperate, scandalous private life of a British MP and champion manipulator, and the history-making trial that exposed his dirty secrets. With the pace and drama of a thriller, A Very English Scandal is an extraordinary story of hypocrisy, deceit and betrayal at the heart of the British Establishment.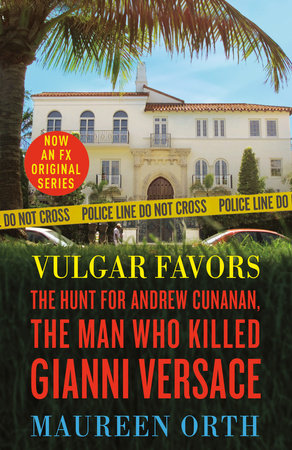 VULGAR FAVORS: THE HUNT FOR ANDREW CUNANAN, THE MAN WHO KILLED GIANNI VERSACE by Maureen Orth
Nominated for: Best Performance (Darren Criss); Best Performance/Supporting (Penelope Cruz and Edgar Ramirez)
Two months before Andrew Cunanan murdered the iconic fashion magnate Gianni Versace on the steps of his Miami Beach mansion, Maureen Orth was investigating a major story on the serial killer for Vanity Fair. Here, the award-winning journalist tells the complete story of Cunanan, his unwitting victims, and the moneyed, hedonistic world in which they lived and died—now the basis for the second season of American Crime Story, the FX television series.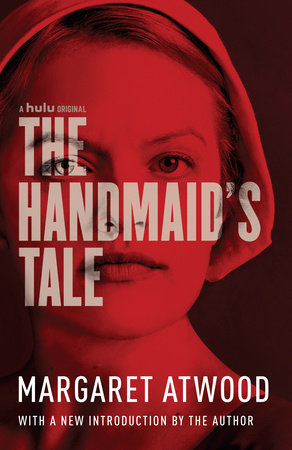 THE HANDMAID'S TALE (Movie Tie-in) by Margaret Atwood
Nominated for: Best Performance (Elizabeth Moss)
A gripping vision of our society radically overturned by a theocratic revolution, Margaret Atwood's The Handmaid's Tale has become one of the most powerful and most widely read novels of our time. Offred is a Handmaid in the Republic of Gilead, serving in the household of the enigmatic Commander and his bitter wife. She may go out once a day to markets whose signs are now pictures because women are not allowed to read. She must pray that the Commander makes her pregnant, for in a time of declining birthrates her value lies in her fertility, and failure means exile to the dangerously polluted Colonies. Offred can remember a time when she lived with her husband and daughter and had a job, before she lost even her own name. Now she navigates the intimate secrets of those who control her every move, risking her life in breaking the rules.
For more information on these and related titles visit Golden Globes
---
There's a Book for That! is brought to you by Penguin Random House's Sales department. Please follow our Tumblr by clicking here—and share this link with your accounts: theresabookforthat.tumblr.com. Thank you!
Did you see something on the news or read about something on your commute? Perhaps you noticed something trending on Twitter? Did you think: "There's a book for that!"? Then please, send it our way at theresabookforthat@penguinrandomhouse.com
Posted: December 7, 2018