Friday Reads: Golden Globes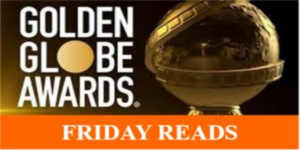 And the award goes to…
The Golden Globes are this Sunday, and 2021's ballot is full of book adaptations! We invite you to pair your viewing with the following reading: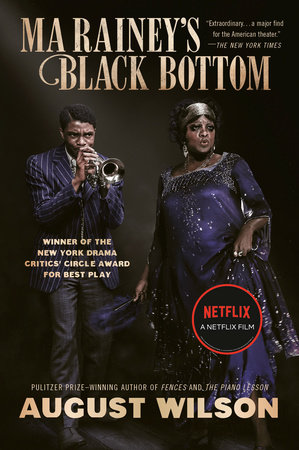 MA RAINEY"S BLACK BOTTOM by August Wilson
Award Nominations: Best Actress/Drama
The time is 1927. The place is a run-down recording studio in Chicago. Ma Rainey, the legendary blues singer, is due to arrive with her entourage to cut new sides of old favorites. Waiting for her are her Black musician sidemen, the white owner of the record company, and her white manager. What goes down in the session to come is more than music. It is a riveting portrayal of black rage, of racism, of the self-hate that racism breeds, and of racial exploitation.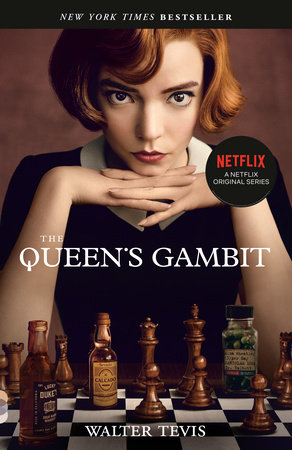 THE QUEEN'S GAMBIT by Walter Tevis
Award Nominations: Best Television Motion Picture/Limited Series, and Best Actress – Television Motion Picture/Limited Series
The Queen's Gambit took the world by storm this fall when the eight part limited series premiered on Netflix.
The book and show follow the story of Beth, a chess prodigy who first learns to play in the basement of an orphanage. Fast-paced and elegantly written, The Queen's Gambit is a thriller masquerading as a chess novel—one that's sure to keep you on the edge of your seat. If you haven't already read it or binged the show, this a book to add to your TBR.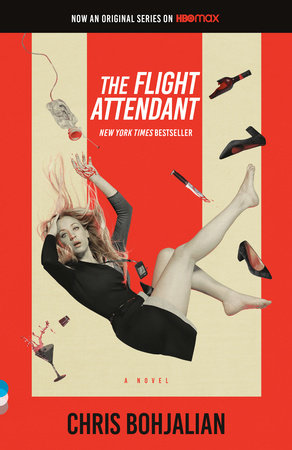 THE FLIGHT ATTENDANT by Chris Bohjalian
Award Nominations: Best Musical/Comedy Series, Best Television Actress – Musical/Comedy Series.
A flight attendant wakes up in the wrong hotel, in the wrong bed, with a dead man — and no idea what happened. Follow the story of Cassandra Bowden as she navigates deception, lies, and wondering if she is a killer or if the real killer is still on the loose. This thriller is one you won't want to put down, and a TV show that you are sure to binge.
THE GOOD LORD BIRD by James McBride
Award Nominations: Best Actor/Television Motion Picture
The winner of the National Book Award for Fiction now adapted as an HBO Limited Series. A young boy born a slave joins John Brown's antislavery crusade—and who must pass as a girl to survive. An absorbing mixture of history and imagination, and told with McBride's meticulous eye for detail and character, The Good Lord Bird is both a rousing adventure and a moving exploration of identity and survival.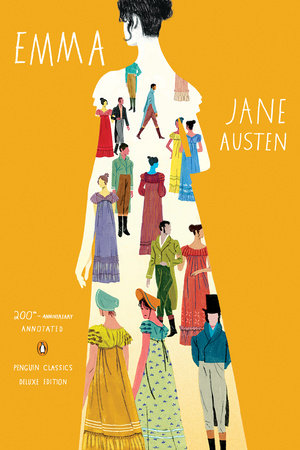 EMMA by Jane Austen
Award Nominations: Best Actress/Motion Picture
In this reimagining of Jane Austen's classic satire on what it means to find love, Emma Woodhouse is a selfish young woman who meddles in the love lives of her friends. The story follows her misguided matches, romantic missteps, and how she eventually finds the love that's been there all along.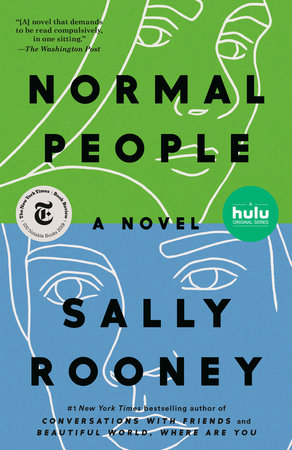 NORMAL PEOPLE by Sally Rooney
Award Nominations: Best Television Motion Picture/Limited Series, and Best Actress – Television Motion Picture/Limited Series
Connell and Marianne grew up in the same small town, but the similarities end there. Throughout their years at university, Marianne and Connell circle one another, straying toward other people and possibilities but always magnetically, irresistibly drawn back together. Normal People is the story of mutual fascination, friendship and love and tells the story of two people who try to stay apart but find that they can't.
For more on these and other editions visit Golden Globe tie-ins
---
Special thanks to Des Moines Public Library for their contributions to this round-up
There's a Book for That! is brought to you by Penguin Random House's Sales department. Please follow our Tumblr by clicking here—and share this link with your accounts: theresabookforthat.tumblr.com. Thank you!
Did you see something on the news or read about something on your commute? Perhaps you noticed something trending on Twitter? Did you think: "There's a book for that!"? Then please, send it our way at theresabookforthat@penguinrandomhouse.com
Posted: February 26, 2021