Friday Reads: Gothic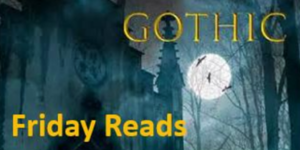 Merriam Webster defines "Gothic" as it relates to literature as "a style of writing that describes strange or frightening events that take place in mysterious places." Since we aren't likely to venture far from home these days, we invite you to dwell for a while in these eerie, varied gothic tales: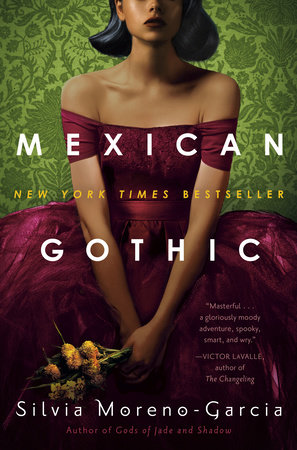 MEXICAN GOTHIC: A NOVEL by Silvia Moreno-Garcia
From the author of Gods of Jade and Shadow comes a reimagining of the classic gothic suspense novel, a story about an isolated mansion in 1950s Mexico—and the brave socialite drawn to its treacherous secrets.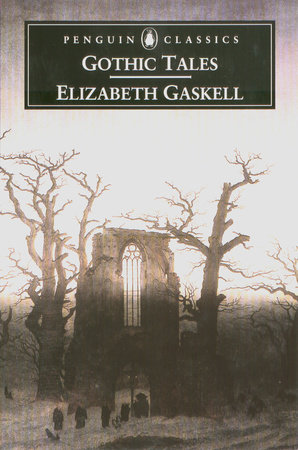 GOTHIC TALES by Elizabeth Gaskell, Laura Kranzler
Elizabeth Gaskell's chilling Gothic tales blend the real and the supernatural to eerie, compelling effect in a playful reworking of fairy tales. All the stories in this volume form a stark contrast to the social realism of Gaskell's novels, revealing a darker and more unsettling style of writing.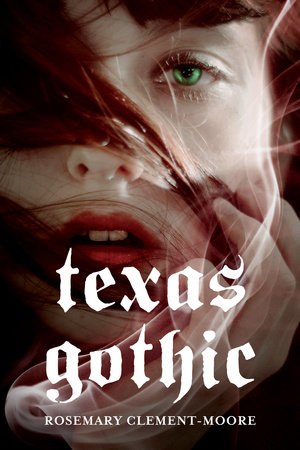 TEXAS GOTHIC by Rosemary Clement-Moore
An ALA-YALSA Best Book for Young Adults
Ranch-sitting for her aunt in Texas should be exactly that: good old ordinary, uneventful hard work. Only, Amy Goodnight and her sister, Phin, aren't alone. There's someone else in the house with them–and it's not the living, breathing, amazingly hot cowboy from the ranch next door. It's a ghost, and it's more powerful than the Goodnights and all their protective spells combined. It wants something from Amy, and none of her carefully built defenses can hold it back.
SEVEN GOTHIC TALES by Isak Dinesen
Originally published in 1934, Seven Gothic Tales, the first book by "one of the finest and most singular artists of our time" (The Atlantic), is a modern classic. Here are seven exquisite tales combining the keen psychological insight characteristic of the modern short story with the haunting mystery of the nineteenth-century Gothic tale, in the tradition of writers such as Goethe, Hoffmann, and Poe.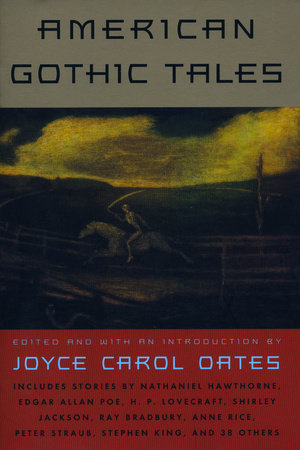 AMERICAN GOTHIC TALES edited by Joyce Carol Oates
In showing us the gothic vision—a world askew where mankind's forbidden impulses are set free from the repressions of the psyche, and nature turns malevolent and lawless—Joyce Carol Oates includes Henry James's "The Romance of Certain Old Clothes," Herman Melville's horrific tale of factory women, "The Tartarus of Maids," and Edith Wharton's "Afterward," which are rarely collected and appear together here for the first time. Added to these stories of the past are new ones that explore the wounded worlds of Stephen King, Anne Rice, Peter Straub, Raymond Carver, and more than twenty other wonderful contemporary writers. This impressive collection reveals the astonishing scope of the gothic writer's subject matter, style, and incomparable genius for manipulating our emotions and penetrating our dreams.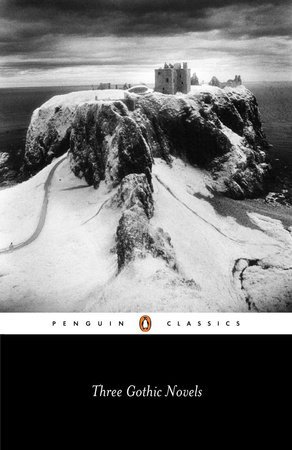 THREE GOTHIC NOVELS: THE CASTLE OF OTRANTO; VATHEK; FRANKENSTEIN by Horace Walpole, William Beckford, Mary Shelley
The Gothic novel, which flourished from about 1765 until 1825, revels in the horrible and the supernatural, in suspense and exotic settings. This volume, with its erudite introduction by Mario Praz, presents three of the most celebrated Gothic novels: The Castle of Otranto, published pseudonymously in 1765, is one of the first of the genre and the most truly Gothic of the three. Vathek (1786), an oriental tale by an eccentric millionaire, exotically combines Gothic romanticism with the vivacity of The Arabian Nights and is a narrative tour de force. The story of Frankenstein (1818) and the monster he created is as spine-chilling today as it ever was; as in all Gothic novels, horror is the keynote.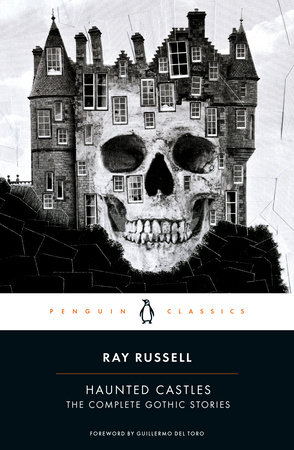 HAUNTED CASTLES: THE COMPLETE GOTHIC STORIES by Ray Russell, Foreword by Guillermo del Toro
Horror legend Ray Russell's haunting and macabre stories, including "perhaps the finest example of the modern Gothic ever written" (Stephen King), with a foreword by acclaimed filmmaker Guillermo del Toro
Haunted Castles is the definitive, complete collection of Ray Russell's masterful Gothic horror stories, including the famously terrifying novella trio of "Sardonicus," "Sanguinarius," and "Sagittarius." The characters that sprawl through Haunted Castles are frightful to the core: the heartless monster holding two lovers in limbo; the beautiful dame journeying down a damned road toward depravity (with the help of an evil gypsy); the man who must wear his fatal crimes on his face in the form of an awful smile. Engrossing, grotesque, and completely entrancing, Russell's Gothic tales are the best kind of dreadful.
For more on these and related titles, visit the collection: Gothic Friday Reads
---
There's a Book for That! is brought to you by Penguin Random House's Sales department. Please follow our Tumblr by clicking here—and share this link with your accounts: theresabookforthat.tumblr.com. Thank you!
Did you see something on the news or read about something on your commute? Perhaps you noticed something trending on Twitter? Did you think: "There's a book for that!"? Then please, send it our way at theresabookforthat@penguinrandomhouse.com
Posted: October 23, 2020