Friday Reads: Great American Young Adult Reads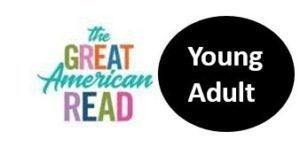 The Great American Read is here! On Tuesday, May 22, PBS launched THE GREAT AMERICAN READ – an eight-part series that celebrates the power of reading, "told through the prism of America's 100 best-loved novels. It investigates how and why writers create their fictional worlds, how we as readers are affected by these stories, and what these 100 different books have to say about our diverse nation and our shared human experience." Voting has begun among the 100 titles: The project will culminate in October's finale wherein America's elected "favorite" book will be announced. The list has been categorized on the website here. For this week's Friday Reads we are focusing on the Young Adult nominees: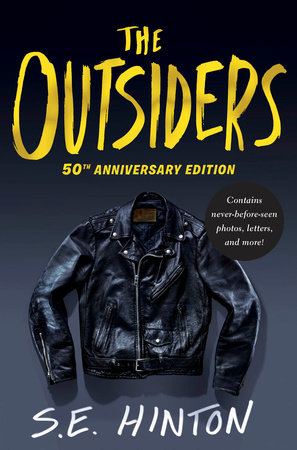 THE OUTSIDERS: 50TH ANNIVERSARY EDITION by S. E. Hinton
Embracing one of the most iconic novels in literature, this special edition of The Outsiders celebrates 50 years in print. Containing the full text of S. E. Hinton's classic bestseller plus tons of extra material such as photos, personal insights from the stars of the film, and archival materials that bring the story of this beloved book that was written for teens by a teen to life. A must-have for fans and collectors of all ages!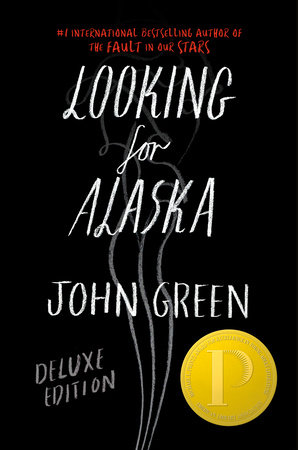 LOOKING FOR ALASKA by John Green
Miles Halter is fascinated by famous last words—and tired of his safe life at home. He leaves for boarding school to seek what the dying poet Francois Rabelais called "The Great Perhaps." Much awaits Miles at Culver Creek, including Alaska Young, who will pull Miles inter her labyrinth and catapult him into the Great Perhaps. Looking for Alaska brilliantly chronicles the indelible impact one life can have on another. This special anniversary edition includes original content by the author and others, as well as answers to readers' frequently asked questions.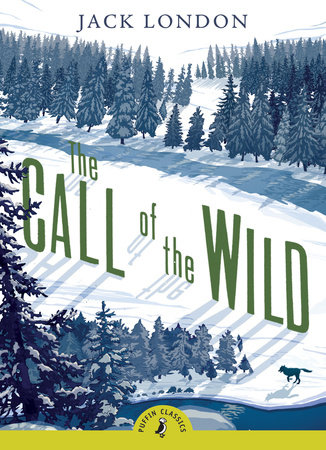 THE CALL OF THE WILD by Jack London
Life is good for Buck in Santa Clara Valley, where he spends his days eating and sleeping in the golden sunshine. But one day a treacherous act of betrayal leads to his kidnap, and he is forced into a life of toil and danger. Dragged away to be a sledge dog in the harsh and freezing cold Yukon, Buck must fight for his survival. Can he rise above his enemies and become the master of his realm once again?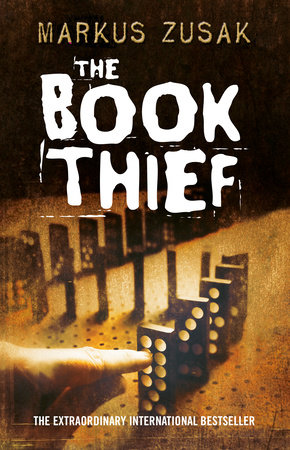 THE BOOK THIEF by Markus Zusak
The extraordinary story of Liesel Meminger – a foster girl living outside of Munich, who scratches out a meager existence for herself by stealing when she encounters something she can't resist–books. With the help of her accordion-playing foster father, she learns to read and shares her stolen books with her neighbors during bombing raids as well as with the Jewish man hidden in her basement.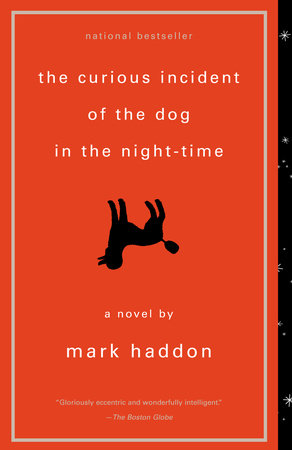 THE CURIOUS INCIDENT OF THE DOG IN THE NIGHT-TIME by Mark Haddon
An instant classic—both poignant and funny—about an autistic boy who sets out to solve the murder of a neighbor's dog and discovers unexpected truths about himself and the world. As seen on Broadway!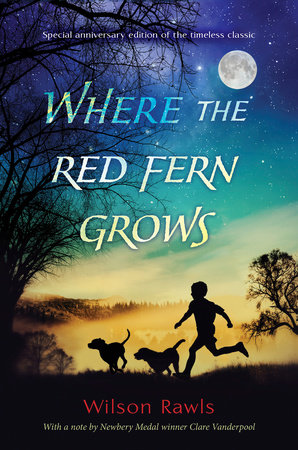 WHERE THE RED FERN GROWS by Wilson Rawls
Where the Red Fern Grows is a beloved classic that captures the powerful bond between man and man's best friend. This edition also includes a special note to readers from Newbery and Printz Honor winner Clare Vanderpool.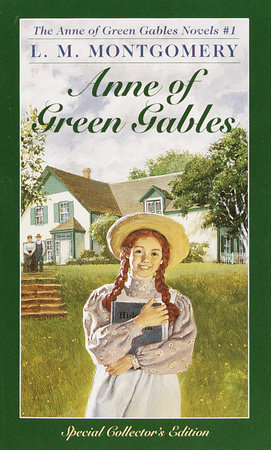 Anne of Green Gables by L. M. Montgomery
Read the timeless classic about the beloved Anne Shirley, a red-haired orphan with a fiery spirit, now a NETFLIX series, and don't miss the forward by Margaret Atwood, author of The Handmaid's Tale, celebrating the 100th anniversary of this children's favorite!
For more on Penguin Random House's Great American Reads visit: Great American Reads
---
There's a Book for That! is brought to you by Penguin Random House's Sales department. Please follow our Tumblr by clicking here—and share this link with your accounts: theresabookforthat.tumblr.com. Thank you!
Did you see something on the news or read about something on your commute? Perhaps you noticed something trending on Twitter? Did you think: "There's a book for that!"? Then please, send it our way at theresabookforthat@penguinrandomhouse.com
Posted: May 25, 2018