Friday Reads: Gun Violence in America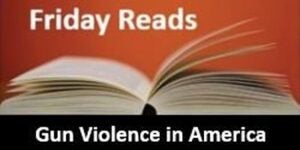 The topic today couldn't be more serious or urgent. NPR reports as of May 31, there have already been 233 mass shootings in 2022, according to the Gun Violence Archive, an independent organization that collects data from over 7,500 sources. That includes the massacre at Robb Elementary School last week in Uvalde, Texas, which killed 19 children and two adults and injured many others. More than 45,000 people in the U.S. were killed by guns in 2020, the Centers for Disease Control reported recently. That year, firearms became the leading cause of death for American children. On average, gun violence kills nine children every day. To help understand the issue, and repercussions, of gun violence in America we present the following books: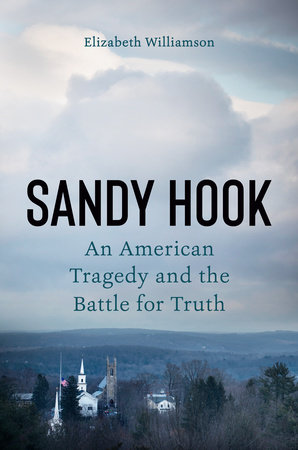 SANDY HOOK: AN AMERICAN TRAGEDY AND THE BATTLE FOR TRUTH by Elizabeth Williamson
With hundreds of hours of interviews and exclusive sources and access, a New York Times journalist's documentation of Sandy Hook and its aftermath, where the very truth became the question.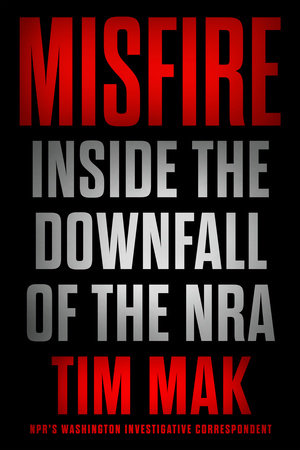 MISFIRE: INSIDE THE DOWNFALL OF THE NRA by Tim Mak
A blistering exposé of the National Rifle Association, revealing its people, power, corruption, and ongoing downfall, Misfire is the result of a four-year investigation by acclaimed NPR journalist Tim Mak. Mak scoured thousands of pages of never-before publicized documents and cultivated dozens of confidential sources within the NRA itself, as well as its affiliate marketing firm, Ackerman McQueen, to paint a vivid picture of the gun group's rampant corruption and slow decline, marking a sea change in the battle over gun rights and control in America.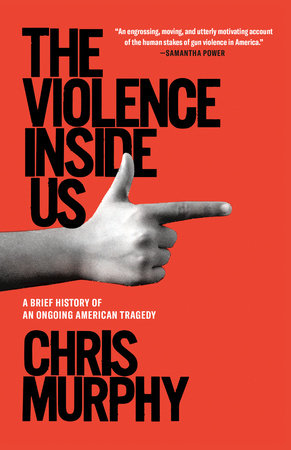 THE VIOLENCE INSIDE US: A BRIEF HISTORY OF AN ONGOING AMERICAN TRAGEDY by Chris Murphy
"An engrossing, moving, and utterly motivating account of the human stakes of gun violence in America."—Samantha Power
Is America destined to always be a violent nation? This sweeping history by U.S. senator Chris Murphy explores the origins of our violent impulses, the roots of our obsession with firearms, and the mythologies that prevent us from confronting our national crisis. Murphy tells the story of his profound personal transformation in the wake of the mass murder at Newtown, and his subsequent immersion in the complicated web of influences that drive American violence. Murphy comes to the conclusion that while America's relationship to violence is indeed unique, America is not inescapably violent, we have the power to change. Murphy takes on the familiar arguments, obliterates the stale talking points, and charts the way to a fresh, less polarized conversation about violence and the weapons that enable it—a conversation we urgently need in order to transform the national dialogue and save lives.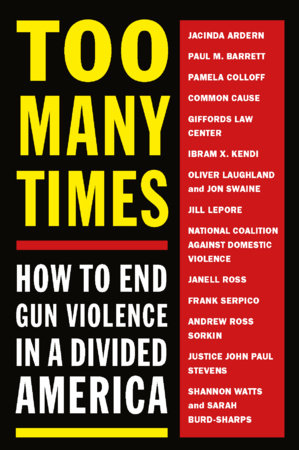 TOO MANY TIMES: HOW TO END GUN VIOLENCE IN A DIVIDED AMERICA edited by Melville House
A complete guide to the origins and everyday experience of gun violence in America—and a series of solutions to put a stop to its destruction once and for all.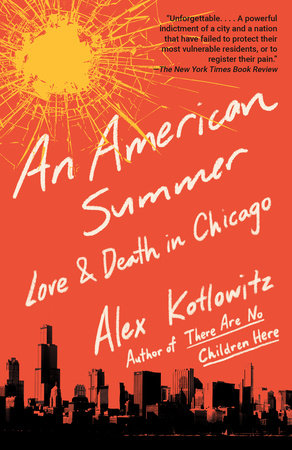 AN AMERICAN SUMMER: LOVE AND DEATH IN CHICAGO by Alex Kotlowitz
2020 J. ANTHONY LUKAS PRIZE WINNER
From the bestselling author of There Are No Children Here, a richly textured, heartrending portrait of love and death in Chicago's most turbulent neighborhoods.
The numbers are staggering: over the past twenty years in Chicago, 14,033 people have been killed and another roughly 60,000 wounded by gunfire. What does that do to the spirit of individuals and community? Drawing on his decades of experience, Alex Kotlowitz set out to chronicle one summer in the city, writing about individuals who have emerged from the violence and whose stories capture the capacity–and the breaking point–of the human heart and soul. The result is a spellbinding collection of deeply intimate profiles that upend what we think we know about gun violence in America.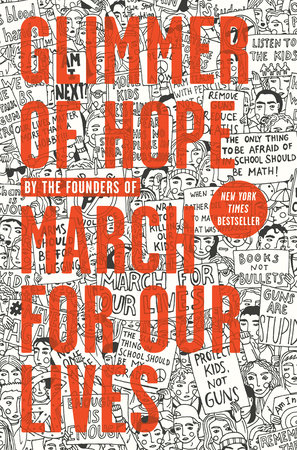 GLIMMER OF HOPE: HOW TRAGEDY SPARKED A MOVEMENT by The March for Our Lives Founders
Glimmer of Hope illustrates how a group of teenagers channeled their rage and sorrow into action and went on to create one of the largest youth-led movements in global history. With personal essays from survivors and a close look at how their collective activism turned conversation into action — via rallies, social media postings, televised town halls, voter registration drives, and ultimately a march on Washington to mobilize for national reform — Glimmer of Hope offers a roadmap for meaningful, youth-led change. March For Our Lives Action Fund is a nonprofit 501c4 organization dedicated to furthering the work of March For Our Lives students to end gun violence across the country. In keeping up with their ongoing fight to end gun-violence in all communities, the student leaders of March for Our Lives have decided not to be paid as authors of the book. 100% of net proceeds from this book will be paid to March For Our Lives Action Fund.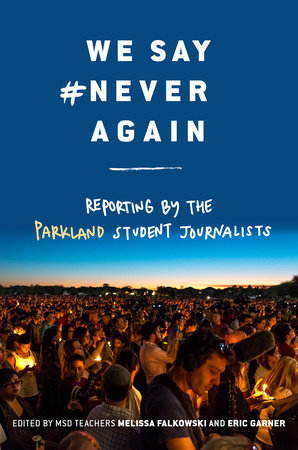 WE SAY #NEVERAGAIN: REPORTING BY THE PARKLAND STUDENT JOURNALISTS: REPORTING FROM THE SCHOOL THAT INSPIRED THE NATION by Melissa Falkowski, Eric Garner
A journalistic look at the shooting at Marjory Stoneman Douglas High School in Parkland and the fight for gun control–as told by the student reporters for the school's newspaper and TV station.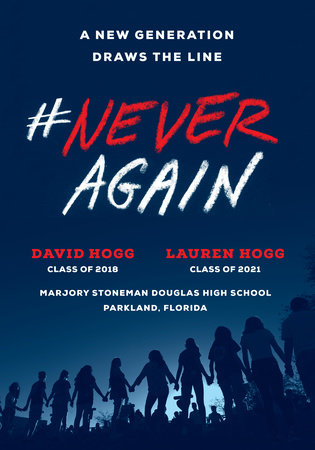 #NEVERAGAIN: A NEW GENERATION DRAWS THE LINE by David Hogg, Lauren Hogg
From two survivors of the Parkland, Florida, shooting comes a declaration for our times, and an in-depth look at the making of the #NeverAgain movement. The morning after the massacre, David Hogg told CNN: "We're children. You guys are the adults. You need to take some action and play a role. Work together. Get over your politics and get something done."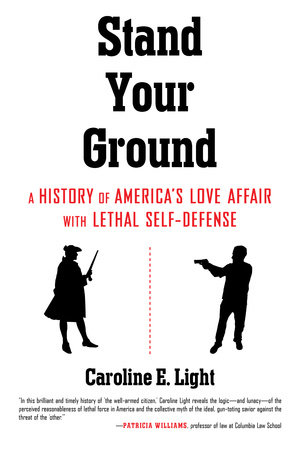 STAND YOUR GROUND: A HISTORY OF AMERICA'S LOVE AFFAIR WITH LETHAL SELF-DEFENSE by Caroline Light
Stand Your Ground explores the development of the American right to self-defense and reveals how the original "duty to retreat" from threat was transformed into a selective right to kill. In her rigorous genealogy, Light traces white America's attachment to racialized, lethal self-defense by unearthing its complex legal and social histories—from the original "castle laws" of the 1600s, which gave white men the right to protect their homes, to the brutal lynching of "criminal" Black bodies during the Jim Crow era and the radicalization of the NRA as it transitioned from a sporting organization to one of our country's most powerful lobbying forces.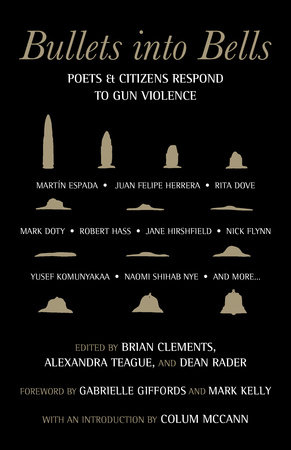 BULLETS INTO BELLS: POETS & CITIZENS RESPOND TO GUN VIOLENCE by Gabrielle Giffords, Colum McCann, Brian Clements, Alexandra Teague, Dean Rader
Focused intensively on the crisis of gun violence in America, this volume brings together poems by dozens of our best-known poets, including Billy Collins, Patricia Smith, Natalie Diaz, Ocean Vuong, Danez Smith, Brenda Hillman, Natasha Threthewey, Robert Hass, Naomi Shihab Nye, Juan Felipe Herrera, Mark Doty, Rita Dove, and Yusef Komunyakaa. Each poem is followed by a response from a gun violence prevention activist, political figure, survivor, or concerned individual, including Nobel Peace Prize laureate Jody Williams; Senator Christopher Murphy; Moms Demand Action founder Shannon Watts; survivors of the Columbine, Sandy Hook, Charleston Emmanuel AME, and Virginia Tech shootings; and Samaria Rice, mother of Tamir, and Lucy McBath, mother of Jordan Davis.
For more information on these and related titles visit the collection Gun Violence in America
---
There's a Book for That! is brought to you by Penguin Random House's Sales department. Please follow our Tumblr by clicking here—and share this link with your accounts: theresabookforthat.tumblr.com. Thank you!
Did you see something on the news or read about something on your commute? Perhaps you noticed something trending on Twitter? Did you think: "There's a book for that!"? Then please, send it our way at theresabookforthat@penguinrandomhouse.com
Posted: June 3, 2022