Friday Reads: Haiku & Sudoku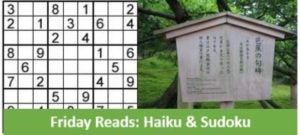 In these trying times, many people are reading poetry and doing puzzles in order to find comfort and stay mentally fit. Thus, we offer two ancient and ever-popular exports: Haiku and Sudoku. Haiku is an ancient Japanese poetic form mastered by Basho and Issa and brought to the West in the 20th century. It's relaxing to write and to read (especially during National Poetry Month). Sudoku originated in Switzerland, but is a Japanese word – "su" means 'number' and "doku" means 'single.' Sudoku has deep roots in ancient number puzzles. Both Haiku and Sudoku are said to have intellectual and emotional benefits.
HAIKU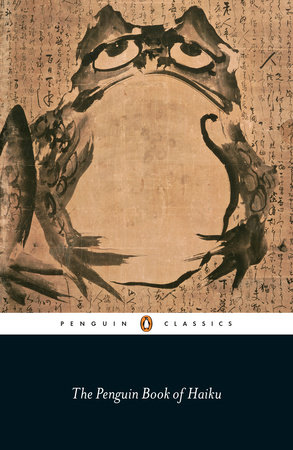 THE PENGUIN BOOK OF HAIKU by Adam L. Kern
Although renowned for its minimalism and brevity, usually running three lines in seventeen syllables, and by its use of natural imagery to make Zen-like observations about reality, in fact the haiku is much more: it can be erotic, funny, crude and mischievous. Presenting over a thousand exemplars in vivid and engaging translations by Adam L. Kern, this anthology offers an illuminating introduction to this widely celebrated, if misunderstood, art form.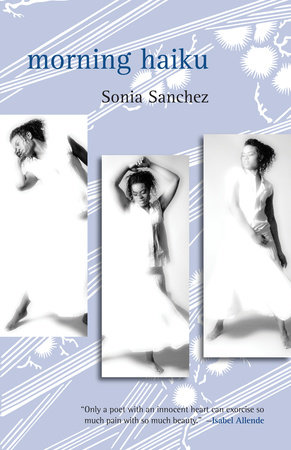 MORNING HAIKU by Sonia Sanchez
From a leading writer of the Black Arts Movement, poems of commemoration and loss for readers of all ages. This is a collection of haiku that celebrates the gifts of life and mourns the deaths of revered African American figures in the worlds of music, literature, art, and activism.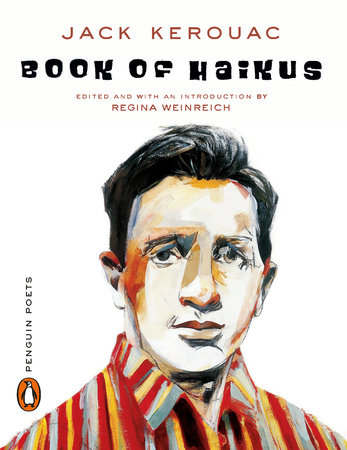 BOOK OF HAIKUS by Jack Kerouac, edited by Regina Weinreich
Highlighting a lesser-known aspect of one of America's most influential authors, this collection displays Jack Kerouac's interest in and mastery of haiku. In this collection, Kerouac scholar Regina Weinreich supplements an incomplete draft of a haiku manuscript found in Kerouac's archives with a generous selection of Kerouac's other haiku, from both published and unpublished sources. With more than 500 poems, this is a must-have volume for Kerouac enthusiasts everywhere.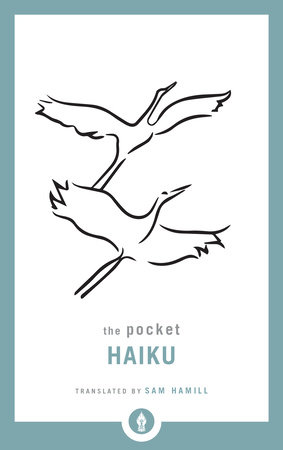 THE POCKET HAIKU by Sam Hamill
This collection, beautifully translated by Sam Hamill, compiles over two hundred haiku from classic Japanese literature written by masters of the genre like Bashō, Buson, and Issa. Based on images from nature, these poems express themes of joy, temporality, beauty, wonder, loneliness, and loss, inviting the reader to participate in the authentic experiences of these poets.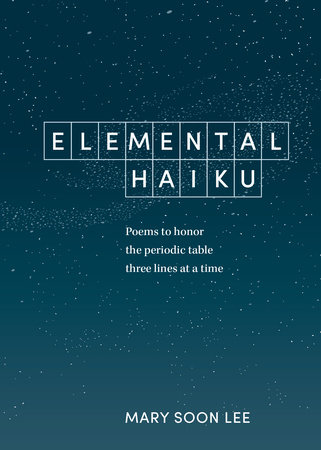 ELEMENTAL HAIKU: POEMS TO HONOR THE PERIODIC TABLE, THREE LINES AT A TIME by Mary Soon Lee
Originally appearing in Science magazine, this collection of haiku inspired by the periodic table of elements features all-new poems paired with original and imaginative line illustrations drawn from the natural world. Packed with wit, whimsy, and real science cred, each haiku celebrates the poetry behind each element, while accompanying notes reveal the fascinating facts that inform it. Award-winning poet Mary Sun Lee's haiku encompass astronomy, biology, chemistry, history, and physics, such as "Nickel, Ni: Forged in fusion's fire,/flung out from supernovae./Demoted to coins." Line by line, Elemental Haiku makes the mysteries of the universe's elements accessible to all.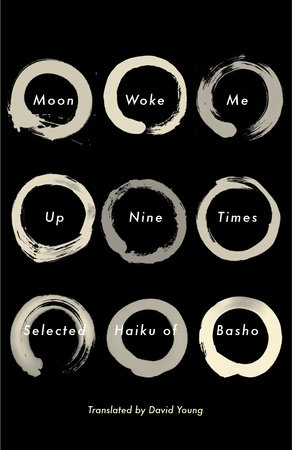 MOON WOKE ME UP NINE TIMES: SELECTED HAIKU OF BASHO By Matsuo Basho; Translated by David Young
Basho, the famously bohemian traveler through seventeenth-century Japan, is a poet attuned to the natural world as well as humble human doings; "Piles of quilts/ snow on distant mountains/ I watch both," he writes. His work captures both the profound loneliness of one observing mind and the broad-ranging joy he finds in our connections to the larger community. David Young, acclaimed translator and Knopf poet, writes in his introduction to this selection, "This poet's consciousness affiliates itself with crickets, islands, monkeys, snowfalls, moonscapes, flowers, trees, and ceremonies…Waking and sleeping, alone and in company, he moves through the world, delighting in its details." Young's translations are bright, alert, musically perfect, and rich in tenderness toward their maker.
SUDOKU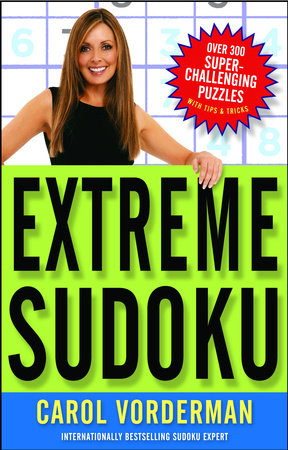 EXTREME SUDOKU: OVER 300 SUPER-CHALLENGING PUZZLES WITH TIPS & TRICKS by Carol Vorderman
Do you know and love Sudoku, the number-placing logic puzzle? Can you breeze through easy puzzles in a matter of minutes, and zip through the harder puzzles, as well? Then Extreme Sudoku is the book for you. Inside, international Sudoku expert Carol Vorderman presents 175 tricky puzzles in the classic Sudoku style, and also introduces some fun and challenging new varieties such as Squiffy Sudoku, Sudoku 16, and Killer Sudoku.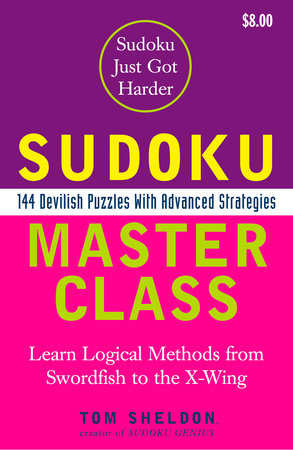 SUDOKU MASTER CLASS: 144 DEVILISH PUZZLES WITH ADVANCED STRATEGIES by Tom Sheldon
The author of Sudoku Genius returns with 144 challenging new puzzles and a master class in the very most advanced and elegant solving methods. The logical beauty of Sudoku is laid bare in clear, easy-to-follow lessons that will take you down routes of thought that you might not have encountered before.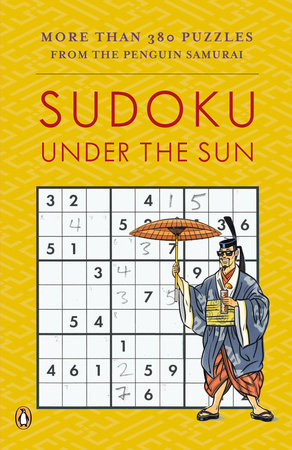 SUDOKU UNDER THE SUN: MORE THAN 380 PUZZLES FROM THE PENGUIN SAMURAI by David J. Bodycombe
This book of puzzles contains over 380 games, star-rated from gentle to red-hot to brain-melting, all providing a healthy fix for the hardened addict and novice alike. There are many kinds of sudoku here—the classic variety as well as some newer shapes and sizes. Sudoku Under the Sun also includes step-by-step instructions and solutions that offer practical help.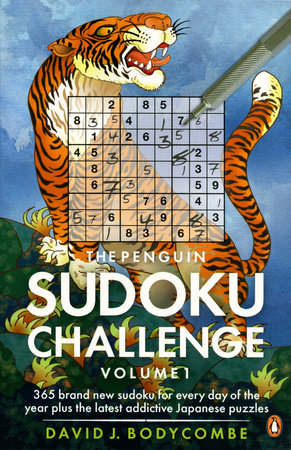 THE PENGUIN SUDOKU CHALLENGE: VOLUME 1 by David J. Bodycombe
Welcome to The Penguin Sudoku Challenge: with 1 sudoku puzzle for every day of the year 2 challenge you in every way on 3 different levels – beginner, moderate and fist-clenchingly tricky. Perfect 4 sharpening your brain and honing your logic, sudoku will give you a 5 star brain (if they don't hit you for 6). In 7th heaven when you complete them, you'll 8 giving up on any of these – but those 9 by nines won't complete themselves… Good luck!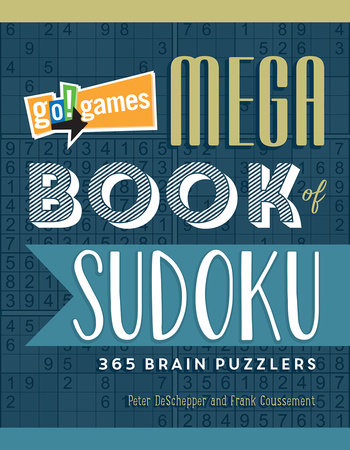 GO! GAMES MEGA BOOK OF SUDOKU: 365 BRAIN PUZZLERS by Peter De Schepper, Frank Coussement
Train your brain with a mega-mind workout that lasts for a full year! This big book of Sudoku contains 365 of the wildly popular puzzles, designed to take solvers from novice to expert.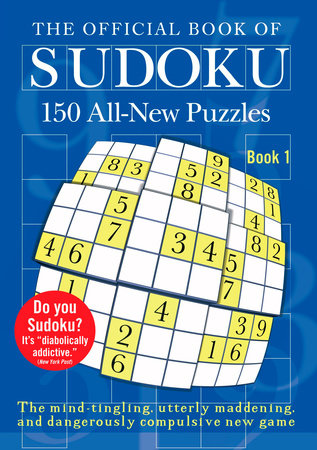 THE OFFICIAL BOOK OF SUDOKU: BOOK 1
Veterans of other highly-addictive logic games such as Rubik's cube, Tetris, or Minesweeper will love the fresh challenge of Sudoku. It's a wordless logic crossword that leaves even the most dedicated puzzle enthusiasts scratching their heads. Here in one volume is all you need to get started—150 Sudoku puzzles (and solutions) along with easy-to-follow instructions and strategies. Solve these entirely with logic and you'll arrive at the right answer—but be warned: the more you solve, the more you'll want to play!
For more on these and related titles visit the edelweiss collection Haiku & Sudoku
---
There's a Book for That! is brought to you by Penguin Random House's Sales department. Please follow our Tumblr by clicking here—and share this link with your accounts: theresabookforthat.tumblr.com. Thank you!
Did you see something on the news or read about something on your commute? Perhaps you noticed something trending on Twitter? Did you think: "There's a book for that!"? Then please, send it our way at theresabookforthat@penguinrandomhouse.com
Posted: April 17, 2020