Friday Reads: Happy Birthday Dr. Seuss!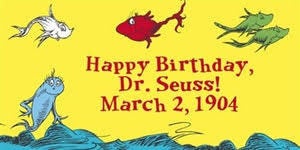 "Remember me and smile, for it's better to forget than to remember me and cry."
― Dr. Seuss
Happy Birthday Dr. Seuss! 28 years after the beloved author's death we continue to honor the life and work of Dr. Seuss who was born Theodor Seuss Geisel on March 2nd, 1904 in Springfield, Massachusetts. Reading parties are taking place in libraries, schools and bookstores across the country in celebration. Through its Seussville site, Penguin Random House offers parents, children, librarians and teachers resources and activities they need to keep reading on the calendar 365 days a year! The following hilarious, silly, wise, colorful, eccentric titles are among Dr. Seuss' lesser known books – well worth discovering! And be sure to read to the bottom for exciting new releases!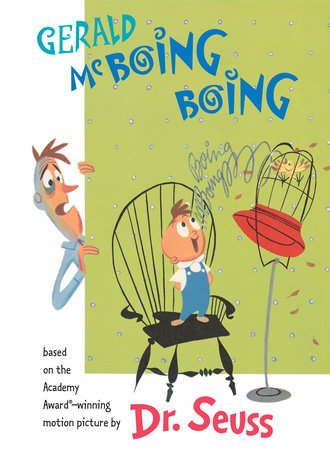 GERALD MCBOING BOING by Dr. Seuss, Mel Crawford
Based on the 1951 Academy Award–winning animated cartoon written by Dr. Seuss, this edition includes vintage graphic-style illustrations by Mel Crawford.
Gerald is a small boy who speaks in BIG sounds instead of words. (Think "HONK!" "BOING BOING!" and "CLANG CLANG CLANG!") Unhappy at home and in school, he feels alone in the world until he is discovered by the owner of a radio station in search of sound effects! An ideal choice for celebrating the quirks that make each of us unique.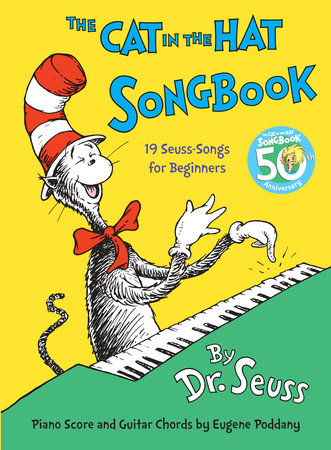 THE CAT IN THE HAT SONGBOOK by Dr. Seuss (50th Anniversary Edition)
Sing along with this gem from Dr. Seuss! This classically wacky songbook with lyrics by Dr. Seuss and musical score by Eugene Poddany contains 19 unforgettable songs for the beginning singer. There are lively songs like "Plinker Plunker" and "The No Laugh Race," bedtime songs like "Lullaby for Mr. Benjamin B. Bickelbaum," and just plain silly songs like "Cry a Pint."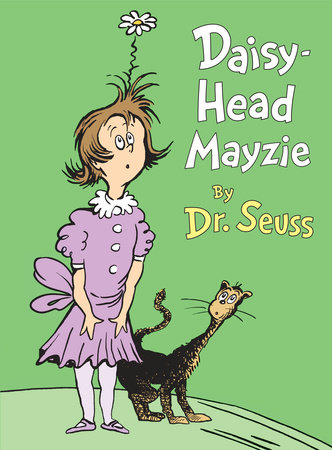 DAISY-HEAD MAYZIE by Dr. Seuss
Think you know Daisy-Head Mayzie? Think again! With illustrations and a revised plot based on Dr. Seuss's original screenplay and signature-style sketches, the timeless tale of Mayzie McGrew—a girl who suddenly sprouts a daisy from her head—is sweeter, funnier, and . . . well . . . more Seussian than ever!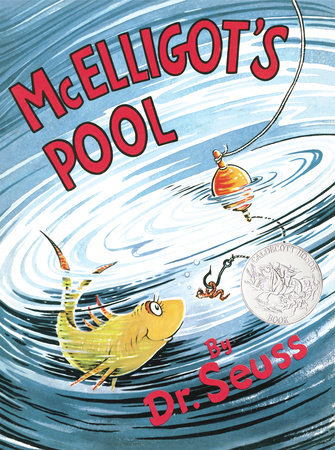 MCELLIGOT'S POOL by Dr. Seuss
Imagination runs wild in this Caldecott Honor-winning tale featuring Dr. Seuss's inimitable voice and hysterical illustrations. The first Seuss title to feature full-color art on every other page, this adventurous picture book tells of Marco-who first imagined an extraordinary parade in And to Think That I Saw It on Mulberry Street-as he daydreams of all the possibilities that await him while he fishes in McElligot's Pool. Optimistic and exciting, this tale is the perfect bait, and readers young and old will be hooked on this fish-tastic favorite.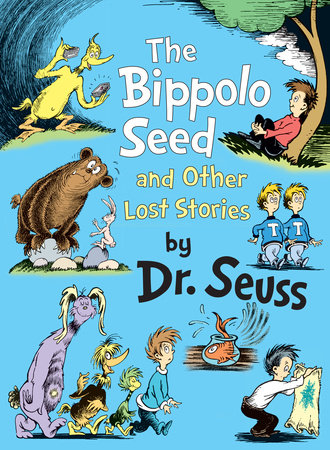 THE BIPPOLO SEED AND OTHER LOST STORIES by Dr. Seuss
What's better than a lost treasure? Seven lost treasures! These rarely seen Dr. Seuss stories were published in magazines in the early 1950s and are finally available in book form. An introduction by Seuss scholar Charles D. Cohen traces the history of the stories, which demonstrate an intentional move toward the writing style we now associate with Dr. Seuss. Cohen also explores the themes that recur in well-known Seuss stories (like the importance of the imagination or the perils of greed).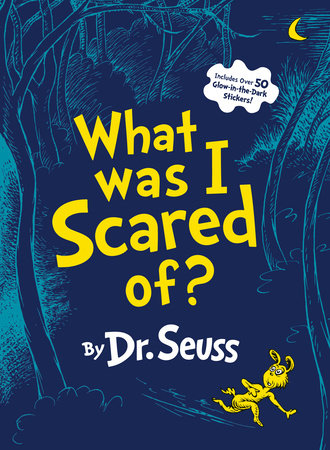 WHAT WAS I SCARED OF? A GLOW-IN-THE DARK ENCOUNTER by Dr. Seuss
What were we waiting for? We've taken the classic Dr. Seuss short story What Was I Scared Of? (from The Sneetches and Other Stories), added glow-in-the-dark ink, and created the ultimate just-slightly-spooky read for slumber parties and perusal by flashlight! This splendidly silly story about a narrator terrorized by an empty pair of pants (which happens to be equally terrified of the narrator) works perfectly well the rest of the year, too, delivering a timeless message about fear and tolerance to boot. Scaredy-pants of all ages will quiver with delight!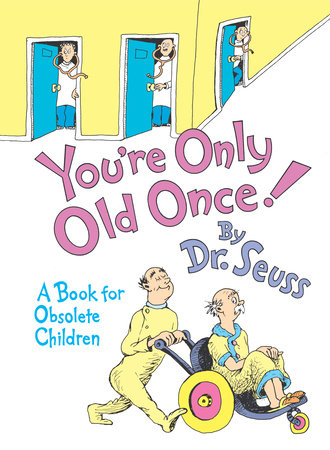 YOU'RE ONLY OLD ONCE!: A BOOK FOR OBSOLETE CHILDREN by Dr. Seuss
With his unmistakable rhymes and signature illustration style, Dr. Seuss creates a classic picture-book ode to aging in You're Only Old Once! On a visit to "the Golden Years Clinic on Century Square for Spleen Readjustment and Muffler Repair," readers will laugh with familiar horror at the poking and prodding and testing and ogling that go hand in hand with the dreaded appellation of "senior citizen." Though Dr. Seuss is known for his peerless work in books for children, this comical look at what it's like to get older is ideal for Seuss fans of advanced years. In his own words, this is "a book for obsolete children."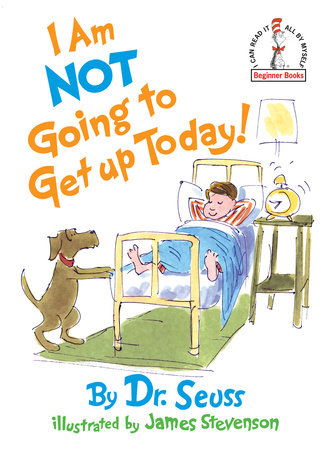 I AM NOT GOING TO GET UP TODAY! by Dr. Seuss, James Stevenson
"A rhyming story that is full of laughs. 'The alarm can ring. The birds can peep….Today's the day I'm going to sleep,' says a lazy boy one morning, and despite a pail of icy water, television coverage, and the arrival of the Marines, he vows to stay in bed—and he does! The repetition of concepts and words will keep children turning the pages, as will the energetic drawings. A sure draw for early readers."—Booklist.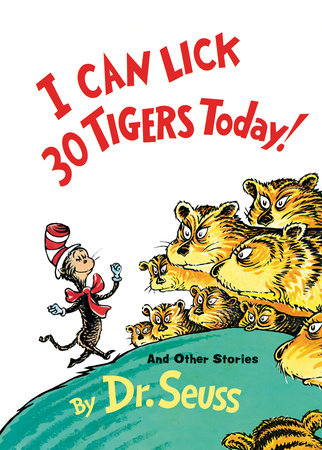 I CAN LICK 30 TIGERS TODAY! AND OTHER STORIES by Dr. Seuss
Beautifully illustrated in ink and watercolor, this collection of three rhyming stories by Dr. Seuss features a whole litter of Cat in the Hat-like cats! In "I Can Lick 30 Tigers Today!" a boastful cat bites off more than he can chew in the shape of 30 tigers; in "King Louie Katz"—a tale about tails—a single cat challenges authority and creates a more "demo-catic" society; and in "The Glunk That Got Thunk," a cat thinks up something so wild, she needs to un-thunk it!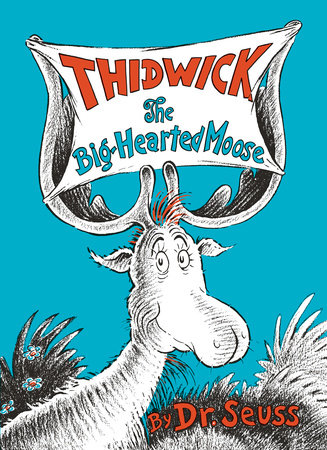 THIDWICK THE BIG-HEARTED MOOSE by Dr. Seuss
Join one of Dr. Seuss's most giving characters in the classic picture book Thidwick the Big-Hearted Moose. Poor Thidwick's generosity proves the adage that no good deed goes unpunished, and soon everyone, from a tiny Bingle Bug to a huge bear, is taking advantage of our antlered hero. With Seuss's rhyming text and endearing illustrations, this beloved story about a kindhearted moose and the bullies that make a home on his horns is an ideal way to introduce children to the invaluable concept of self-respect.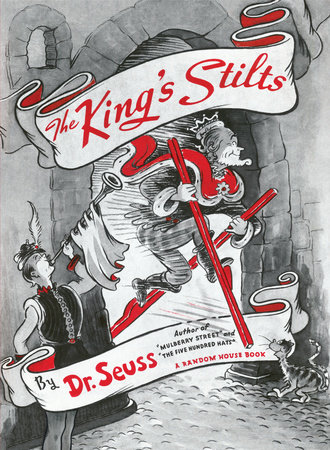 THE KING'S STILTS by Dr. Seuss
Celebrate the 80th birthday of Dr. Seuss's classic treatise on the importance of a balanced life with our Anniversary Edition featuring cover art from the books original publication! A Seussian spin on a conventional fairy tale, The King's Stilts is as topical today as when it was first published in 1939. It's the story of a devoted king who works hard and plays hard—and whose entire kingdom is threatened when his beloved stilts are stolen and he is too distraught to do his job. Written in prose instead of rhyme (unlike Seuss's later works), The King's Stilts nevertheless addresses subjects that we know Dr. Seuss was passionate about throughout his life: duty (as in Horton Hears a Who and Horton Hatches the Egg); the abuse of power (as in The 500 Hats of Bartholomew Cubbins and Yertle the Turtle); deceit (as in The Bippolo Seed and How the Grinch Stole Christmas).
Coming Attractions: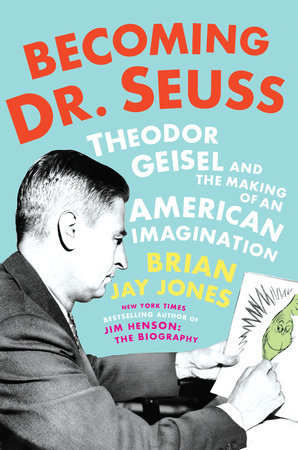 BECOMING DR. SEUSS: THEODOR GEISEL AND THE MAKING OF AN AMERICAN IMAGINATION by Brian Jay Jones; Available May, 2019
The definitive, fascinating, all-reaching biography of Dr. Seuss.
Dr. Seuss is a classic American icon. His work has defined our childhoods and the childhoods of our own children. More than 25 years after his death, his books continue to find new readers, now grossing over half a billion dollars in sales. His whimsical illustrations and silly, simple rhymes are timeless favorites because, quite simply, he makes us laugh. Theodor Geisel, however, led a life that goes much deeper than the prolific and beloved children's book author. In fact, the allure and fascination of Dr. Seuss begins with this second, more radical side. He had a successful career as a political cartoonist, and his political leanings can be felt throughout his books-remember the environmentalist of The Lorax? He was a complicated man, who introduced generations to the wonders of reading while teaching young people about empathy and how to treat others well.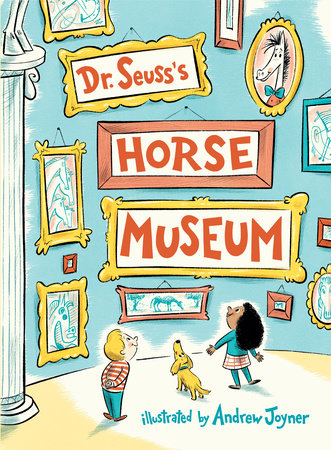 THE HORSE MUSEUM by Dr. Seuss; Illustrated by Andrew Joyner; Available September, 2019
A never-before-published Dr. Seuss book about creating and looking at art!
Based on a manuscript and sketches discovered in 2013, this book is like a visit to a museum—with a horse as your guide! Explore how different artists have seen horses, and maybe even find a new way of looking at them yourself. Discover full-color photographic art reproductions of pieces by Picasso, George Stubbs, Rosa Bonheur, Alexander Calder, Jacob Lawrence, Deborah Butterfield, Franz Marc, Jackson Pollock, and many others—all of which feature a horse!
For more on these and other Dr. Seuss titles visit the collection: Dr. Seuss
---
There's a Book for That! is brought to you by Penguin Random House's Sales department. Please follow our Tumblr by clicking here—and share this link with your accounts: theresabookforthat.tumblr.com. Thank you!
Did you see something on the news or read about something on your commute? Perhaps you noticed something trending on Twitter? Did you think: "There's a book for that!"? Then please, send it our way at theresabookforthat@penguinrandomhouse.com
Posted: March 1, 2019