Friday Reads: Harriet Tubman and The Underground Railroad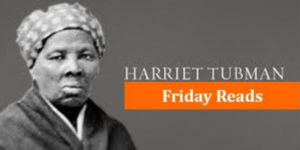 Harriet, the new movie based on the inspirational life of the iconic freedom fighter Harriet Tubman, is in theaters nationwide and has been receiving a lot of attention. It offers a new generation the chance to honor the abolitionist who led hundreds of enslaved people to freedom along the route of the Underground Railroad. To satisfy current interest in Harriet Tubman and the Underground Railroad we have curated the following books for adults and young readers alike.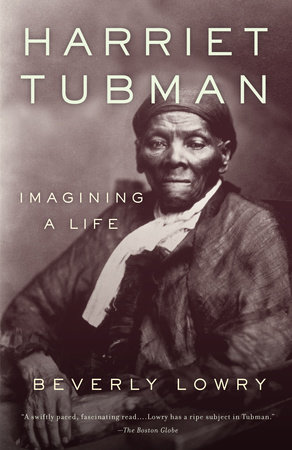 HARRIET TUBMAN: IMAGINING A LIFE by Beverly Lowry
In Harriet Tubman, Lowry creates a portrait enriched with lively imagined vignettes that transform the legendary icon into flesh and blood. We travel with Tubman on slave-freeing raids in the heart of the Confederacy, along the treacherous route of the Underground Railroad, and onto the battlefields of the Civil War. Integrating extensive research and interviews with scholars and historians into a rich and mesmerizing chronicle, Lowry brings an American hero to life as never before.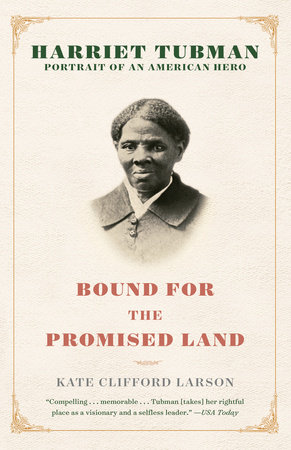 BOUND FOR THE PROMISED LAND: HARRIET TUBMAN: PORTRAIT OF AN AMERICAN HERO by Kate Clifford Larson
The essential, "richly researched"* biography of Harriet Tubman, revealing a complex woman who "led a remarkable life, one that her race, her sex, and her origins make all the more extraordinary" (*The New York Times Book Review).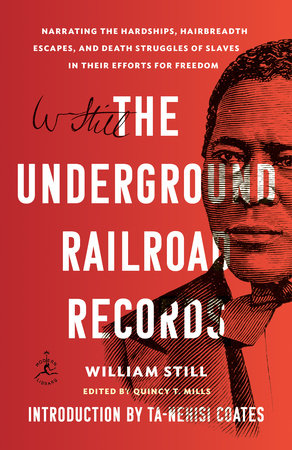 THE UNDERGROUND RAILROAD RECORDS: NARRATING THE HARDSHIPS, HAIRBREADTH ESCAPES, AND DEATH STRUGGLES OF SLAVES IN THEIR EFFORTS FOR FREEDOM by William Still, Introduction by Ta-Nehisi Coates, edited by Quincy T. Mills
As a conductor for the Underground Railroad—the covert resistance network created to aid and protect slaves seeking freedom—William Still helped as many as eight hundred people escape enslavement. He also meticulously collected the letters, biographical sketches, arrival memos, and ransom notes of the escapees. The Underground Railroad Records is an archive of primary documents that trace the narrative arc of the greatest, most successful campaign of civil disobedience in American history. This edition, with a powerful introduction by Ta-Nehisi Coates, highlights the remarkable creativity, resilience, and determination demonstrated by those trying to subvert bondage. It is a timeless testament to the power we all have to challenge systems that oppress us.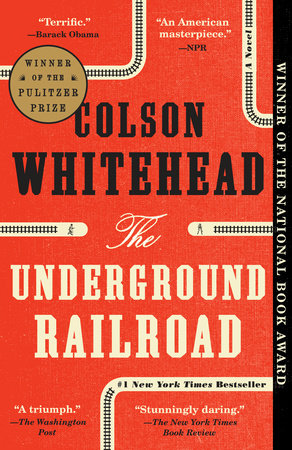 THE UNDERGROUND RAILROAD: A NOVEL by Colson Whitehead
Winner of the Pulitzer Prize • Winner of the National Book Award • Winner of the Andrew Carnegie Medal for Excellence in Fiction
Cora is a young slave on a cotton plantation in Georgia. An outcast even among her fellow Africans, she is on the cusp of womanhood—where greater pain awaits. And so when Caesar, a slave who has recently arrived from Virginia, urges her to join him on the Underground Railroad, she seizes the opportunity and escapes with him. As Whitehead brilliantly re-creates the terrors of the antebellum era, he weaves in the saga of our nation, from the brutal abduction of Africans to the unfulfilled promises of the present day.
FOR YOUNGER READERS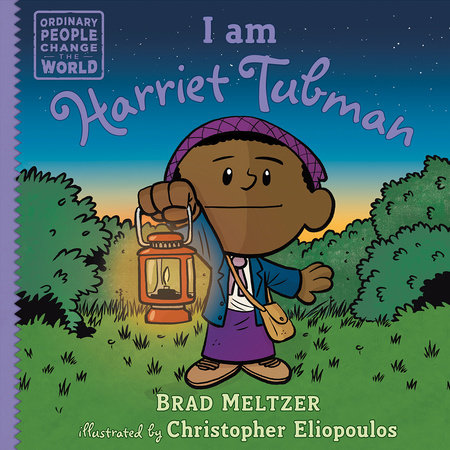 I AM HARRIET TUBMAN by Brad Meltzer, Christopher Eliopoulos
Harriet Tubman's heroic and pivotal role in the fight against slavery is the subject of the fourteenth picture book in this New York Times bestselling biography series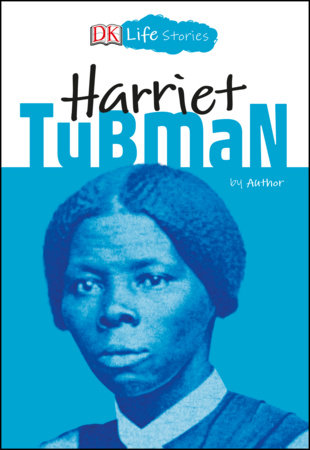 HARRIET TUBMAN (DK Life Stories series) by Kitson Jazynka
In this biography for 8-11 year olds, learn all about Harriet Tubman's fascinating life, the hardships she endured, her visions, the people she helped and rescued, the battles she fought, and how this American icon of justice and strength continues to inspire so many people today.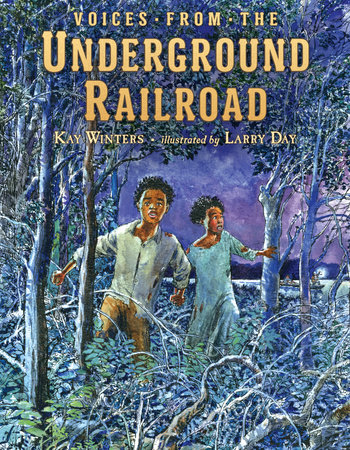 VOICES FROM THE UNDERGROUND RAILROAD by Kay Winters; Illustrated by Larry Day
It's the 1850s and enslaved siblings Jeb and Mattie are about the make a break for freedom. The pair travel north from Maryland to New Bedford, Massachusetts along the Underground Railroad. Each spread tells about a step of their journey through a poem in the first person perspective. The main and repeating voices are Jeb and Mattie, but we also hear from the stationmasters and conductors, those who offer them haven, as well as those who want to capture them.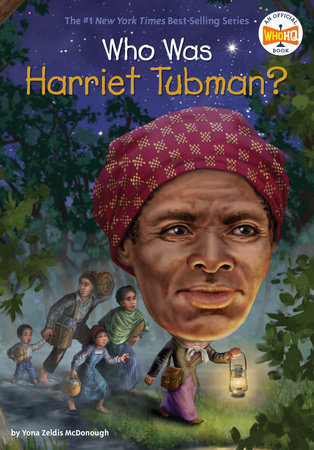 WHO WAS HARRIET TUBMAN? by Yona Zeldis McDonough
Learn about Harriet Tubman, a girl born into slavery who escaped to freedom and dedicated her life to helping others do the same.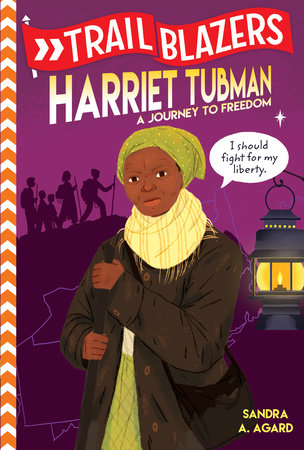 TRAILBLAZERS: HARRIET TUBMAN: A JOURNEY TO FREEDOM by Sandra A. Agard
Fans of the new movie "Harriet" can find out more in this biography! In 1849, Harriet Tubman crossed a very important line—the Mason-Dixon Line. She had escaped slavery! Despite grave risks, she went on to become the most famous conductor on the Underground Railroad, helping hundreds of enslaved people reach freedom. From an early age, Harriet always had deep faith and a strong sense of justice. Find out how she became one of history's greatest trailblazers!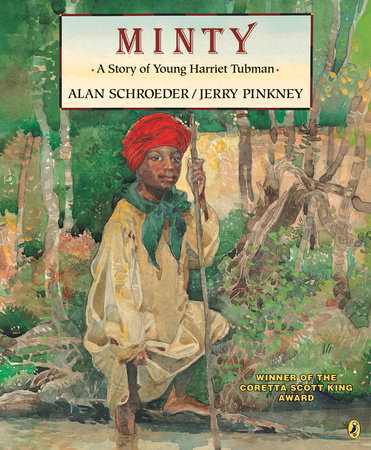 MINTY: A STORY OF YOUNG HARRIET TUBMAN by Alan Schroeder, Jerry Pinkney
Winner of the Coretta Scott King Award* An ALA Notable Book
They called her "Minty." When she grew up, she became Harriet Tubman, the courageous and heroic woman who helped hundreds of slaves escape to freedom through the Underground Railroad. But she was just a little girl for a while—and this is her story. Minty, short for Araminta, was a feisty and headstrong young slave, whose rebellious spirit often got her into trouble. She told stories to her doll, released animals from traps, and, above all, dreamed of running away. And when her father began to teach her the skills necessary for escape, she listened carefully, and learned. . . .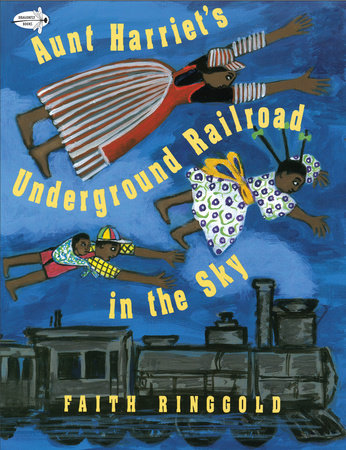 AUNT HARRIET'S UNDERGROUND RAILROAD IN THE SKY written and illustrated by Faith Ringgold
Cassie, who flew above New York in Tar Beach, soars into the sky once more. This time, she and her brother Be Be meet a train full of people, and Be Be joins them. But the train departs before Cassie can climb aboard. With Harriet Tubman as her guide, Cassie retraces the steps escaping slaves took on the real Underground Railroad and is finally reunited with her brother at the story's end.
For more on these and related titles visit Harriet Tubman and The Underground Railroad
---
There's a Book for That! is brought to you by Penguin Random House's Sales department. Please follow our Tumblr by clicking here—and share this link with your accounts: theresabookforthat.tumblr.com. Thank you!
Did you see something on the news or read about something on your commute? Perhaps you noticed something trending on Twitter? Did you think: "There's a book for that!"? Then please, send it our way at theresabookforthat@penguinrandomhouse.com
Posted: November 8, 2019