Friday Reads: Here Comes the Sun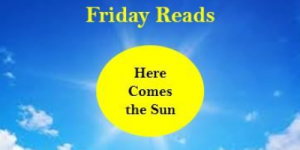 In light of the shining star that Kazuo Ishiguro's new novel KLARA AND THE SUN has become, it dawned on us how many other stellar stories revolve around the "sun" in their titles. So find yourselves a patch of warmth to read one of these luminous books from all corners of the globe: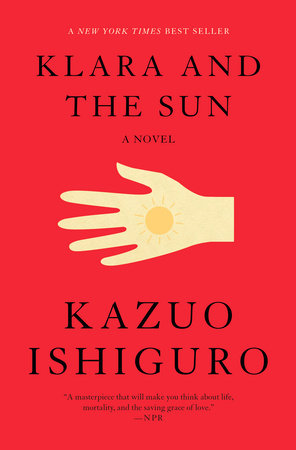 KLARA AND THE SUN: A NOVEL by Kazuo Ishiguro
Klara and the Sun, the first novel by Kazuo Ishiguro since he was awarded the Nobel Prize in Literature, tells the story of Klara, an Artificial Friend with outstanding observational qualities, who, from her place in the store, watches carefully the behavior of those who come in to browse, and of those who pass on the street outside. She remains hopeful that a customer will soon choose her.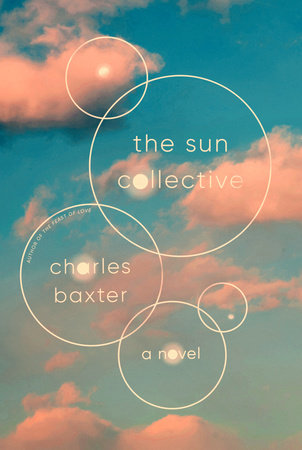 THE SUN COLLECTIVE: A NOVEL by Charles Baxter
From the National Book Award finalist and "one of our most gifted writers" (Chicago Tribune)—a timely and unsettling novel about the people drawn to and unmoored by a local activist group more dangerous than it appears. As the lives of these four characters intertwine, a story of guilt, anxiety, and feverish hope unfolds in the city of Minneapolis. A vision of modern American society and the specters of the consumerism, fanaticism, and fear that haunt it, The Sun Collective captures both the mystery and the violence that punctuate our daily lives.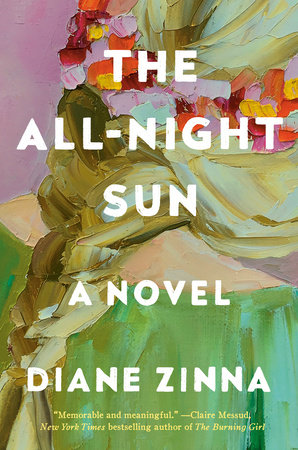 THE ALL-NIGHT SUN: A NOVEL by Diane Zinna
LONGLISTED FOR THE CENTER FOR FICTION FIRST NOVEL PRIZE A lonely young woman gets too close to her charismatic female student in this propulsive debut, culminating in a dangerously debauched Midsommar's Eve.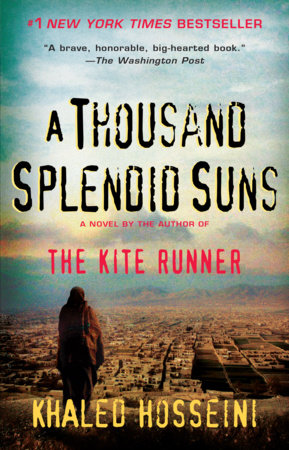 A THOUSAND SPLENDID SUNS by Khaled Hosseini
Propelled by the same superb instinct for storytelling that made The Kite Runner a beloved classic, A Thousand Splendid Suns is at once an incredible chronicle of thirty years of Afghan history and a deeply moving story of family, friendship, faith, and the salvation to be found in love. Born a generation apart and with very different ideas about love and family, Mariam and Laila are two women brought jarringly together by war, by loss and by fate. As they endure the ever escalating dangers around them-in their home as well as in the streets of Kabul-they come to form a bond that makes them both sisters and mother-daughter to each other, and that will ultimately alter the course not just of their own lives but of the next generation.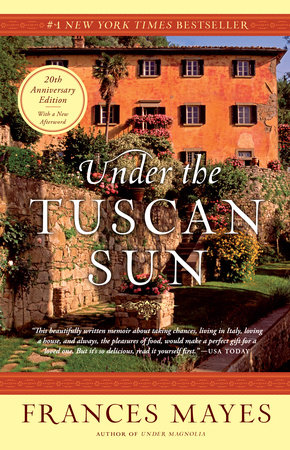 UNDER THE TUSCAN SUN by Frances Mayes
More than twenty years ago in Under the Tuscan Sun, Frances Mayes introduced readers to a wondrous new world when she bought and restored an abandoned villa in the spectacular Tuscan countryside. With her signature evocative language and vivid sensory descriptions, she described the beauty and simplicity of life in Italy, inspiring generations to embark on their own journeys—whether that be flying to a foreign country in search of themselves, tasting one of the book's dozens of delicious seasonal recipes, or simply engaging in the armchair travel for which Frances's writings are famous. Now, with a new afterword from the Bard of Tuscany herself, a whole new crop of readers is poised to discover the tastes and passions of Italian living.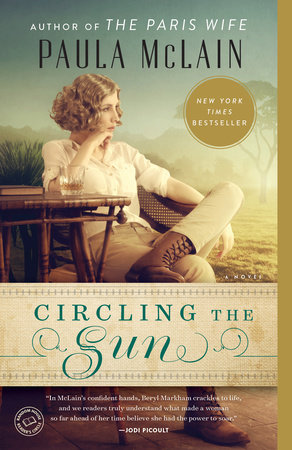 CIRCLING THE SUN: A NOVEL by Paula McLain
This powerful novel transports readers to the breathtaking world of Out of Africa—1920s Kenya—and reveals the extraordinary adventures of Beryl Markham, a woman before her time.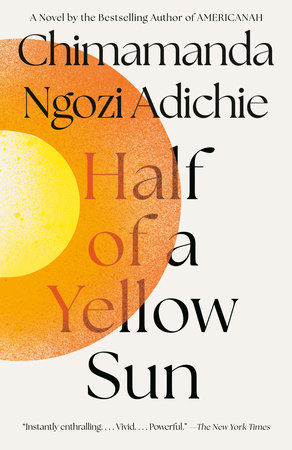 HALF OF A YELLOW SUN by Chimamanda Ngozi Adichie
From the award-winning, bestselling author of Americanah and We Should All Be Feminists—a haunting story of love and war
With effortless grace, celebrated author Chimamanda Ngozi Adichie illuminates a seminal moment in modern African history: Biafra's impassioned struggle to establish an independent republic in southeastern Nigeria during the late 1960s. We experience this tumultuous decade alongside five unforgettable characters: Ugwu, a thirteen-year-old houseboy who works for Odenigbo, a university professor full of revolutionary zeal; Olanna, the professor's beautiful young mistress who has abandoned her life in Lagos for a dusty town and her lover's charm; and Richard, a shy young Englishman infatuated with Olanna's willful twin sister Kainene.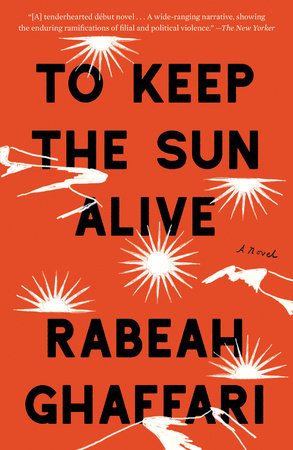 TO KEEP THE SUN ALIVE: A NOVEL by Rabeah Ghaffari
"How do we recognize the moment our future has been written for us? In To Keep the Sun Alive, as the Islamic Revolution looms just outside the gate of an Iranian family orchard, Rabeah Ghaffari has built a world so lush, so precise that you will find yourself rewriting history if only to imagine it could still exist."—Mira Jacob, author of The Sleepwalker's Guide to Dancing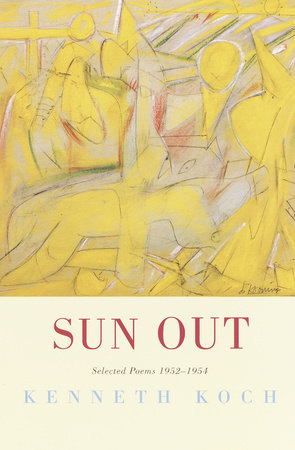 SUN OUT: SELECTED POEMS 1952-1954 by Kenneth Koch
Mr. Koch's poems have a natural voice, they are quick, alert, instinctive . . . He has vivacity and go, originality of perception and intoxication with life. Most important of all, he is not dull." –Frank O'Hara, Poetry, 1955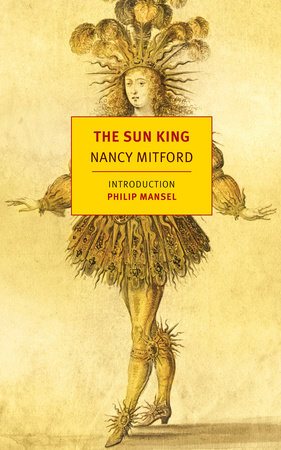 THE SUN KING by Nancy Mitford
The Sun King is a dazzling double portrait of Louis XIV and Versailles, the opulent court from which he ruled. With characteristic élan, Nancy Mitford reconstructs the daily life of king and courtiers during France's golden age, offering vivid sketches of the architects, artists, and gardeners responsible for the creation of the most magnificent palace Europe had yet seen. Mitford lays bare the complex and deadly intrigues in the stateroom and the no less high-stakes power struggles in the bedroom. At the center of it all is Louis XIV himself, the demanding, mercurial, but remarkably resilient sovereign who guided France through nearly three quarters of the Grand Siècle.
FOR YOUNGER READERS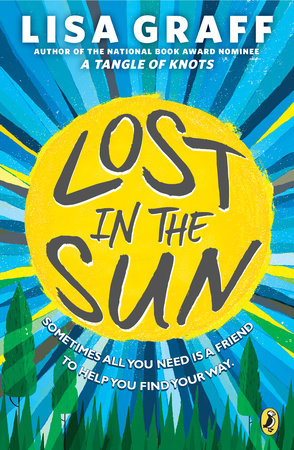 LOST IN THE SUN by Lisa Graff
Everyone says that middle school is awful, but Trent knows nothing could be worse than the year he had in fifth grade, when a freak accident on Cedar Lake left one kid dead, and Trent with a brain full of terrible thoughts he can't get rid of. Trent's pretty positive the entire disaster was his fault. It isn't until Trent gets caught up in the whirlwind that is Fallon Little—the girl with the mysterious scar across her face—that things begin to change. Because fresh starts aren't always easy. Even in baseball, when a fly ball gets lost in the sun, you have to remember to shift your position to find it.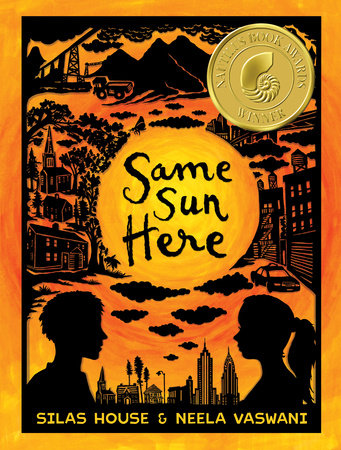 SAME SUN HERE by Silas House, Neela Vaswani and Hilary Schenker
Pen pals Meena and River have a lot in common: fathers forced to work away from home to make ends meet, grandmothers who mean the world to them, and faithful dogs. But Meena is an Indian immigrant girl living in New York City's Chinatown, while River is a Kentucky coal miner's son. With honesty and humor, Meena and River (each voice distinctly articulated by a separate gifted author) bridge the miles between them, creating a friendship that inspires bravery and defeats cultural misconceptions.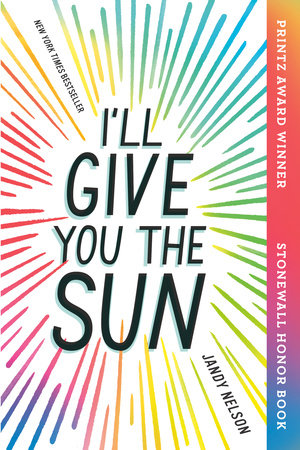 I'LL GIVE YOU THE SUN by Jandy Nelson
At first, Jude and her twin brother are NoahandJude; inseparable. Noah draws constantly and is falling in love with the charismatic boy next door, while daredevil Jude wears red-red lipstick, cliff-dives, and does all the talking for both of them. Years later, they are barely speaking. The early years are Noah's to tell; the later years are Jude's. But they each have only half the story, and if they can only find their way back to one another, they'll have a chance to remake their world.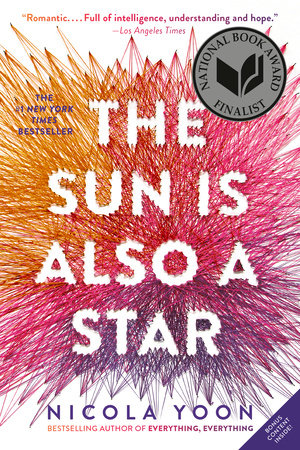 THE SUN IS ALSO A STAR by Nicola Yoon
The #1 New York Times bestseller and National Book Award finalist from the bestselling author of Everything, Everything will have you falling in love with Natasha and Daniel as they fall in love with each other!
For more on these and related titles, visit Here Comes the Sun books
---
There's a Book for That! is brought to you by Penguin Random House's Sales department. Please follow our Tumblr by clicking here—and share this link with your accounts: theresabookforthat.tumblr.com. Thank you!
Did you see something on the news or read about something on your commute? Perhaps you noticed something trending on Twitter? Did you think: "There's a book for that!"? Then please, send it our way at theresabookforthat@penguinrandomhouse.com
Posted: March 26, 2021