Friday Reads: His Holiness The Dalai Lama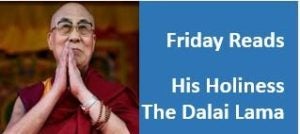 This week saw the publication of the Dalai Lama's first book for children, THE SEED OF COMPASSION, inspired by his own childhood. His Holiness is also in the news in support of India's recently announced efforts to combat the spread of the corona virus. In an open letter he wrote:
"Since Himachal Pradesh has been my home for almost 60 years, I naturally feel an affinity for its people. Therefore, as a token of respect and sympathy, I am making a donation from the Gaden Phodrang Trust of the Dalai Lama to the Chief Minister's Relief Fund in order to contribute to providing essential supplies like food and medicine for the poor and needy members of the community."
Penguin Random House and Shambhala publish many titles by His Holiness the Dalai Lama and we invite you to appreciate the wisdom and compassion within: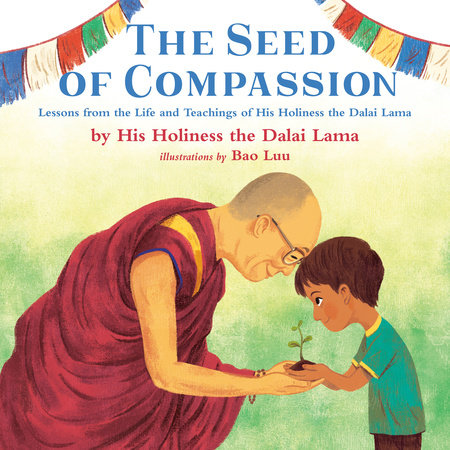 THE SEED OF COMPASSION: LESSONS FROM THE LIFE AND TEACHINGS OF HIS HOLINESS THE DALAI LAMA Illustrations by Bao Luu
For the first time ever, Nobel Peace Prize Laureate His Holiness the Dalai Lama addresses children directly, sharing lessons of peace and compassion, told through stories of his own childhood. One of today's most inspiring world leaders was once an ordinary child named Lhamo Thondup. In a small village in Tibet, his mother was his first great teacher of compassion. In everyday moments from his childhood, young readers begin to see that important lessons are all around us, and that they, too, can grow to truly understand them.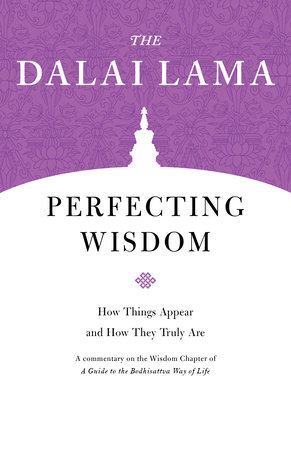 PERFECTING WISDOM: HOW THINGS APPEAR AND HOW THEY TRULY ARE
Based on a lecture given by the Dalai Lama on the wisdom chapter of A Guide to the Bodhisattva Way of Life, this book comments on Tibetan Buddhist philosophy in a clear and direct way.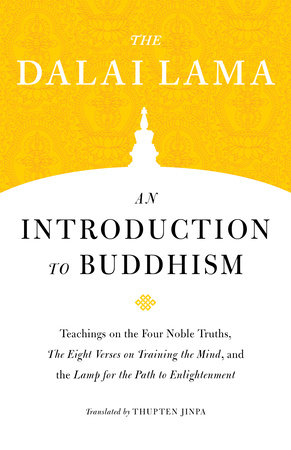 AN INTRODUCTION TO BUDDHISM: THE DALAI LAMA
The "Core Teachings of the Dalai Lama" series begins with this small book of teachings by His Holiness, the perfect introduction to traditional Tibetan Buddhist thought and practice. With clear, accessible language and the familiar sense of humor that infuses nearly all of his work, the Dalai Lama invites us all to develop innermost awareness, a proper understanding of the nature of reality, and heartfelt compassion for all beings.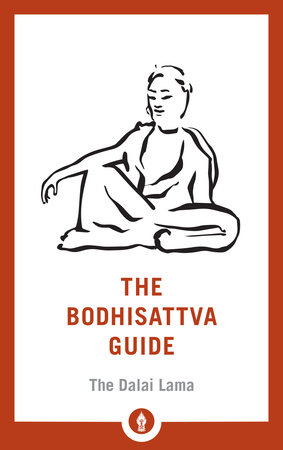 THE BODHISATTVA GUIDE: A COMMENTARY ON THE WAY OF THE BODHISATTVA
One of the most beloved of all Buddhist texts, The Way of the Bodhisattva is a practical guide to generating the qualities of love, compassion, generosity, and patience. In this commentary on key sections of the text, the Dalai Lama shows how any of us can develop a truly "good heart," and why aspiring toward the happiness and enlightenment of others is central to any genuinely spiritual path. His Holiness's profound wisdom—the result of a lifetime of practice and study—shines brilliantly throughout this extraordinary book.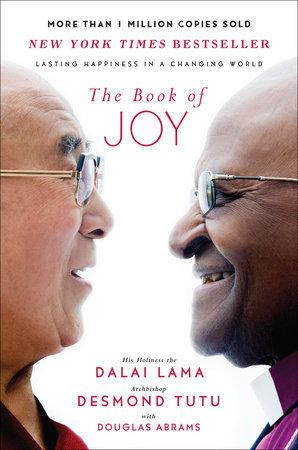 THE BOOK OF JOY: LASTING HAPPINESS IN A CHANGING WORLD
In April 2015, Archbishop Desmond Tutu traveled to the Dalai Lama's home in Dharamsala, India, to celebrate His Holiness's eightieth birthday and to create what they hoped would be a gift for others. They looked back on their long lives to answer a single burning question: How do we find joy in the face of life's inevitable suffering? They traded intimate stories, teased each other continually, and shared their spiritual practices. This book offers us a rare opportunity to experience their astonishing and unprecendented week together, from the first embrace to the final good-bye.
Click here for the Spanish edition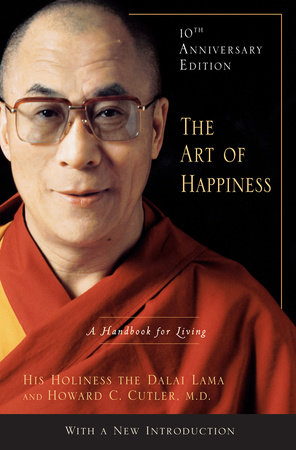 THE ART OF HAPPINESS, 10TH ANNIVERSARY EDITION: A HANDBOOK FOR LIVING
Nearly every time you see him, he's laughing, or at least smiling. And he makes everyone else around him feel like smiling. He's the Dalai Lama, the spiritual and temporal leader of Tibet, a Nobel Prize winner, and a hugely sought-after speaker and statesman. Why is he so popular? Even after spending only a few minutes in his presence you can't help feeling happier.
Through conversations, stories, and meditations, the Dalai Lama shows us how to defeat day-to-day anxiety, insecurity, anger, and discouragement. Together with Dr. Howard Cutler, he explores many facets of everyday life, including relationships, loss, and the pursuit of wealth, to illustrate how to ride through life's obstacles on a deep and abiding source of inner peace.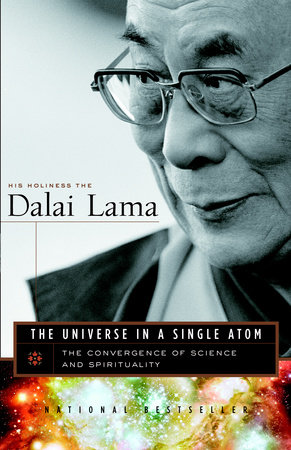 THE UNIVERSE IN A SINGLE ATOM: THE CONVERGENCE OF SCIENCE AND SPIRITUALITY
Galileo, Copernicus, Newton, Niels Bohr, Einstein. Their insights shook our perception of who we are and where we stand in the world, and in their wake have left an uneasy coexistence: science vs. religion, faith vs. empirical inquiry. Which is the keeper of truth? Which is the true path to understanding reality? Through an examination of Darwinism and karma, quantum mechanics and philosophical insight into the nature of reality, neurobiology and the study of consciousness, the Dalai Lama draws significant parallels between contemplative and scientific examinations of reality. This breathtakingly personal examination is a tribute to the Dalai Lama's teachers—both of science and spirituality. The legacy of this book is a vision of the world in which our different approaches to understanding ourselves, our universe, and one another can be brought together in the service of humanity.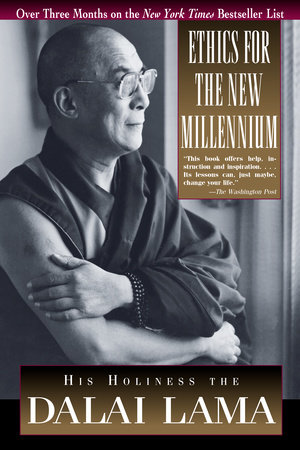 ETHICS FOR THE NEW MILLENNIUM
In a difficult, uncertain time, it takes a person of great courage, such as the Dalai Lama, to give us hope. According to the Dalai Lama, our survival has depended and will continue to depend on our basic goodness. Ethics for the New Millennium presents a moral system based on universal rather than religious principles. Its ultimate goal is happiness for every individual, irrespective of religious beliefs.
For more on these titles visit Dalai Lama
---
There's a Book for That! is brought to you by Penguin Random House's Sales department. Please follow our Tumblr by clicking here—and share this link with your accounts: theresabookforthat.tumblr.com. Thank you!
Did you see something on the news or read about something on your commute? Perhaps you noticed something trending on Twitter? Did you think: "There's a book for that!"? Then please, send it our way at theresabookforthat@penguinrandomhouse.com
Posted: March 27, 2020