Friday Reads: Hispanic Heritage Month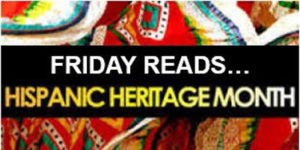 Hispanic Heritage Month begins September 15th and runs through October 15th during which time we honor the contributions of Hispanic and Latino Americans to the United States and celebrate their heritage and culture. September 15th marks the anniversary of independence of five Latin American countries: Costa Rica, El Salvador, Guatemala, Honduras and Nicaragua. Mexico, Chile and Belize also celebrate their independence days during this period.  Hispanic Heritage Month goes back to 1968. In honor of the occasion we've selected the following memoirs which offer rich, colorful and sometimes difficult portrayals.
For more information visit: http://www.hispanicheritagemonth.org/
FEATURED TITLES: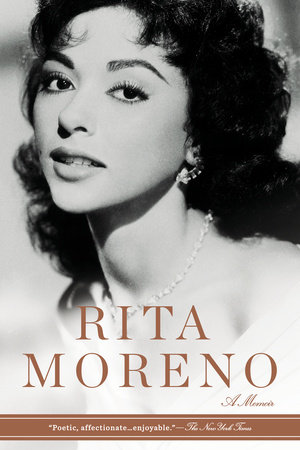 RITA MORENO: A MEMOIR by Rita Moreno
In this New York Times bestselling memoir, Rita Moreno shares her remarkable journey from a young girl with simple beginnings in Puerto Rico to Hollywood legend—and one of the few performers, and the only Hispanic, to win an Oscar, Grammy, Tony and two Emmys. (Also available in a Spanish edition)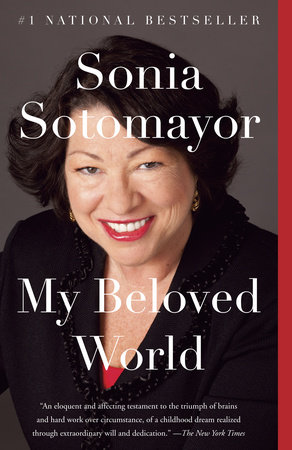 MY BELOVED WORLD by Sonia Sotomayor
An instant American icon—the first Hispanic on the US Supreme Court—tells the story of her life before becoming a judge in an inspiring, surprisingly personal memoir. With startling candor and intimacy, Sonia Sotomayor recounts her life from a Bronx housing project to the federal bench, a progress that is testament to her extraordinary determination and the power of believing in oneself. (Also available in a Spanish edition)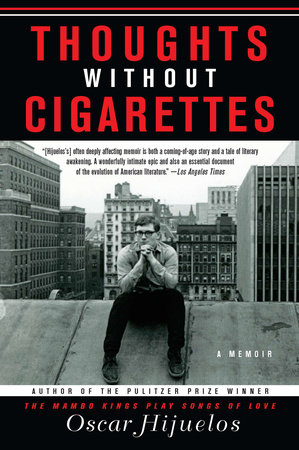 THOUGHTS WITHOUT CIGARETTES: A MEMOIR by Oscar Hijuelos
Born in Manhattan's Morningside Heights to Cuban immigrants in 1951, the beloved Pulitzer Prize-winning novelist Oscar Hijuelos introduces readers to the colorful circumstances of his upbringing and to the real people and places that have influenced his life and literature.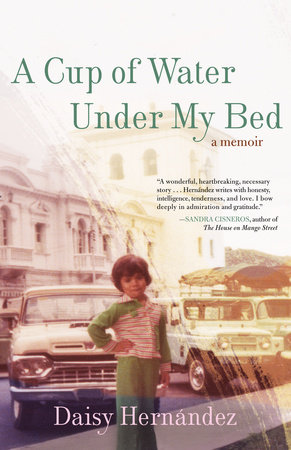 A CUP OF WATER UNDER MY BED: A MEMOIR by Daisy Hernandez
A coming-of-age memoir by a Colombian-Cuban woman about shaping lessons from home into a new, queer life. In this lyrical, coming-of-age memoir, Daisy Hernández chronicles what the women in her Cuban-Colombian family taught her about love, money, and race.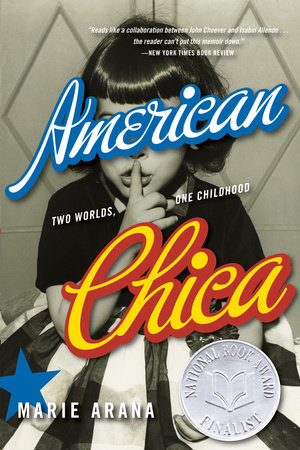 AMERICAN CHICA: TWO WORLDS, ONE CHILDHOOD by Marie Arana
In her father's Peruvian family, Marie Arana was taught to be a proper lady, yet in her mother's American family she learned to shoot a gun, break a horse, and snap a chicken's neck for dinner. Arana shuttled easily between these deeply separate cultures for years. But only when she immigrated with her family to the United States did she come to understand that she was a hybrid American whose cultural identity was split in half. Coming to terms with this split is at the heart of this graceful, beautifully realized portrait. A finalist for the National Book Award!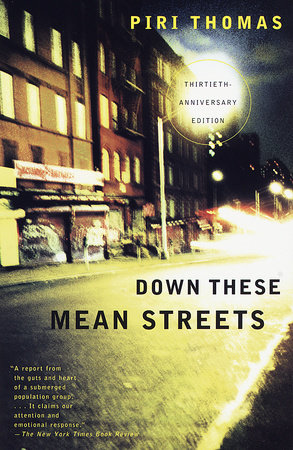 DOWN THESE MEAN STREETS by Piri Thomas
Thirtieth Anniversary Edition
Thirty years ago Piri Thomas made literary history with this lacerating, lyrical memoir of his coming of age on the streets of Spanish Harlem. Here is the testament of a born outsider: a Puerto Rican in English-speaking America; a dark-skinned morenito in a family that refused to acknowledge its African blood. It is an unsparing document of Thomas's plunge into the deadly consolations of drugs, street fighting, and armed robbery—a descent that ended when the twenty-two-year-old Piri was sent to prison for shooting a cop.
THE AUTOBIOGRAPHY OF A BROWN BUFFALO by Oscar Zeta Acosta
Before his mysterious disappearance and probable death in 1971, Oscar Zeta Acosta was famous as a Robin Hood Chicano lawyer and notorious as the real-life model for Hunter S. Thompson's "Dr. Gonzo." Written with uninhibited candor and manic energy, here is Acosta's own account of coming of age as a Chicano in the psychedelic sixties. It is a landmark of contemporary Hispanic-American literature, at once ribald, surreal, and unmistakably authentic.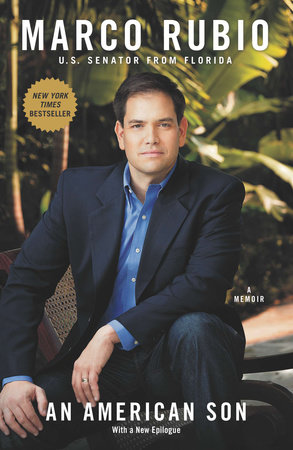 AN AMERICAN SON: A MEMOIR by Marco Rubio
Few politicians have risen to national prominence as quickly as Marco Rubio. Here is the story of his unlikely journey. Florida Senator Marco Rubio electrified the 2012 Republican National Convention by telling the story of his parents, who were struggling immigrants from Cuba. They embraced their new country and taught their children to appreciate its unique opportunities. "His success is an affirmation of the sacrifices members of his parents' generation made so that their children could have the opportunity to achieve the American Dream." –Kirkus Reviews 
For more on these and related titles, visit the collection: Hispanic Heritage Month titles
---
There's a Book for That! is brought to you by Penguin Random House's Sales department. Please follow our Tumblr by clicking here—and share this link with your accounts: theresabookforthat.tumblr.com. Thank you!
Did you see something on the news or read about something on your commute? Perhaps you noticed something trending on Twitter? Did you think: "There's a book for that!"? Then please, send it our way at theresabookforthat@penguinrandomhouse.com
Posted: September 15, 2017