Friday Reads: Hollywood Novels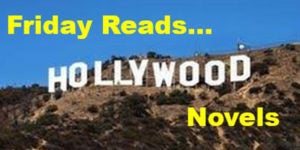 Lights, camera, action! The 91st Academy Awards show is this Sunday, February 24, at The Dolby Theatre in the heart of Hollywood. This puts us in the mood for novels about Hollywood and its stars, past and present. Over the weekend, roll out the red blanket and get cozy with these tales of tinsel town, both new and classic: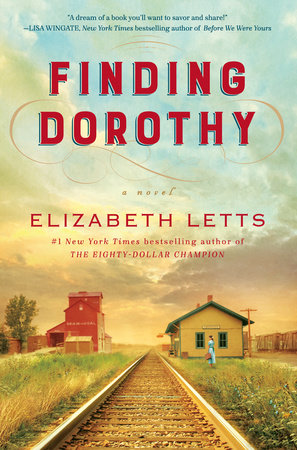 FINDING DOROTHY: A NOVEL by Elizabeth Letts
A richly imagined novel that tells the story behind The Wonderful Wizard of Oz, the book that inspired the iconic film, through the eyes of author L. Frank Baum's intrepid wife, Maud—from the family's hardscrabble days in South Dakota to the Hollywood film set where she first meets Judy Garland.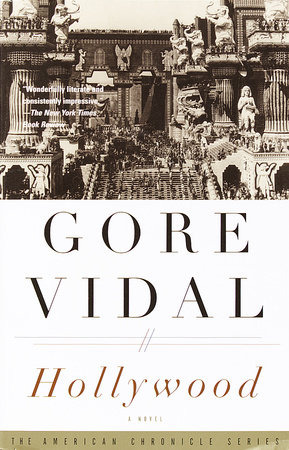 HOLLYWOOD by Gore Vidal
Here is history as only Gore Vidal can re-create it: brimming with intrigue and scandal, peopled by the greats of the silver screen and American politics, from Charlie Chaplin and Douglas Fairbanks to Franklin D. Roosevelt and the author's own grandfather, the blind Senator Gore. With Hollywood, Vidal once again proves himself a superb storyteller and a perceptive chronicler of human nature's endless deceptions.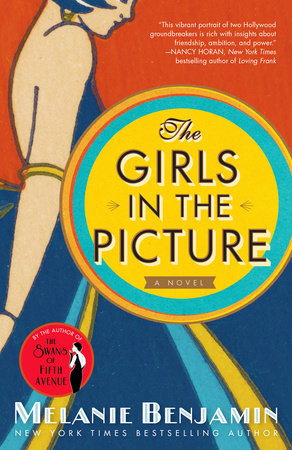 THE GIRLS IN THE PICTURE: A NOVEL by Melanie Benjamin
From the New York Times bestselling author of The Swans of Fifth Avenue and The Aviator's Wife, a "rich exploration of two Hollywood friends who shaped the movies" (USA Today)—screenwriter Frances Marion and superstar Mary Pickford.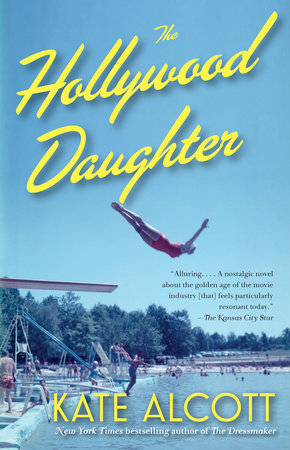 THE HOLLYWOOD DAUGHTER: A NOVEL by Kate Alcott
A sparkling and vivid Hollywood coming-of-age novel in which Ingrid Bergman's affair with Roberto Rossellini upends the life of her biggest fan. In 1950, Ingrid Bergman, already a major star after movies like Casablanca and Joan of Arc, has a baby out of wedlock with her Italian lover, film director Roberto Rossellini. Previously held up as an icon of purity, Bergman's fall shocks her legions of fans—and none more so than seventeen-year-old Jessica Malloy, whose father is Bergman's Hollywood publicist. After years of fleeting interactions with Bergman, Jesse has come to idolize the actress as the epitome of elegance and integrity as well as the paragon of motherhood, an area in which her own difficult mother falls short. But in a heated era of McCarthyist paranoia and extreme censorship, Ingrid's affair sets off an international scandal that robs Jesse of her childhood hero. When the stress placed on Jesse's father begins to reveal hidden truths about the Malloy family, Jesse's eyes are opened to the complex realities of life—and love.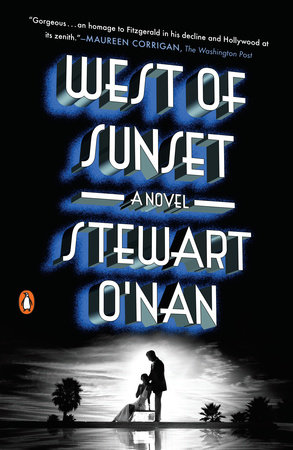 WEST OF SUNSET by Stewart O'Nan
The Golden Age of Hollywood is brought vividly to life through the novel's romantic cast of characters, from Dorothy Parker and Ernest Hemingway to Humphrey Bogart. Written with striking grace and subtlety, this is a wise and intimate portrait of a man trying his best to hold together a world that's flying apart.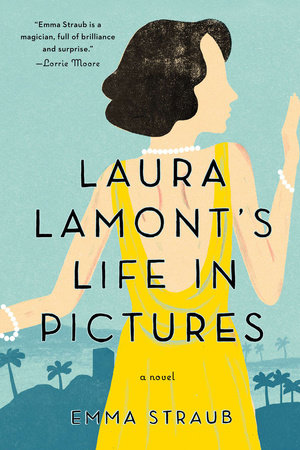 LAURA LAMONT'S LIFE IN PICTURES by Emma Straub
In 1920, Elsa Emerson is born to the owners of the Cherry County Playhouse in Door County, Wisconsin. Elsa relishes appearing onstage, where she soaks up the approval of her father and the embrace of the audience. But when tragedy strikes her family, her acting becomes more than a child's game of pretend. While still in her teens, Elsa marries and flees to Los Angeles. There she is discovered by Hollywood mogul Irving Green, who refashions her as an exotic brunette screen siren and renames her Laura Lamont. But fame has its costs, and while Laura tries to balance career, family, and personal happiness, she realizes that Elsa Emerson might not be gone completely. Ambitious and richly imagined, Laura Lamont's Life in Pictures is as intimate—and as bigger-than-life—as the great films of the golden age of Hollywood.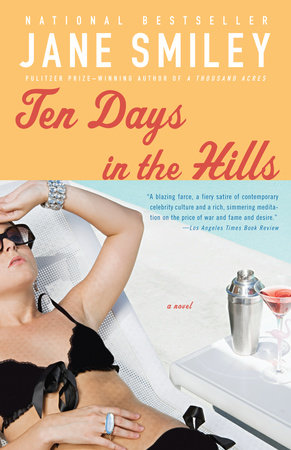 TEN DAYS IN THE HILLS by Jane Smiley
Pulitzer Prize-winning author Jane Smiley's sexy, irreverent look at Hollywood culture and the dynamic personalities that move in its inner circles.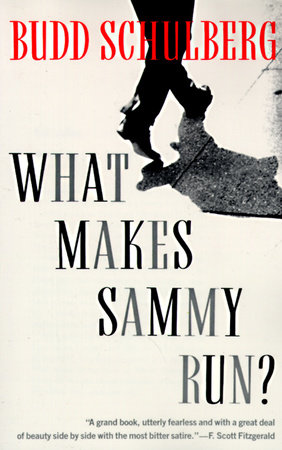 WHAT MAKES SAMMY RUN? By Budd Schulberg
The classic book that shaped two generations' view of the movie business and introduced the is the archetypal Hollywood player Sammy Glick. He's got a machete mouth and a genius for double-cross. As Budd Shulberg—author of the screenplay On the Waterfront—follows Sammy's relentless upward progress, he creates a virtuoso study in character that manages to be hilariously appalling yet deeply compassionate.
FOR YOUNGER READERS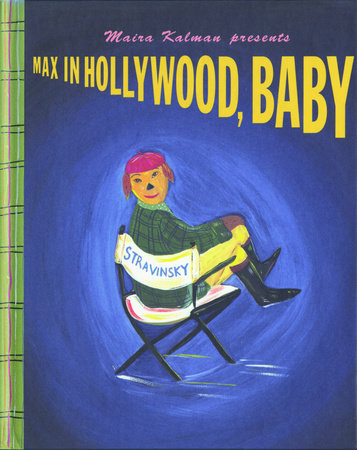 MAX IN HOLLYWOOD, BABY by Maira Kalman
Beloved dog-poet Max is back and he's taking on Hollywood in this funny, jazzy tale, brought to life by Kalman's bright illustrations. Enter Max. Dreamer. Poet. Dog. In this rollicking madcap tale, Max and his dazzling Dalmation bride take off to direct a movie in Hollywood.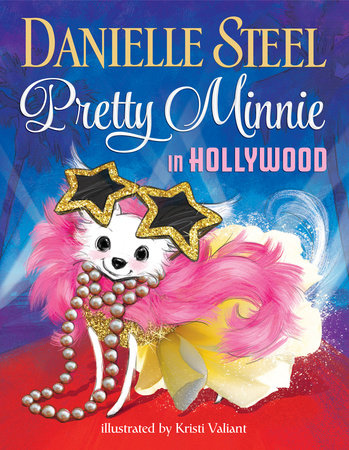 PRETTY MINNIE IN HOLLYWOOD by Danielle Steel, illustrated by Kristi Valiant
From mega-bestselling author Danielle Steel comes an adorable new children's picture book featuring her very own Chihuahua!
Pretty Minnie is back, and it's her big break when she visits the glitz and glamour of Hollywood! Whether sightseeing with her best friend, taking a dip in the fancy hotel pool, or having a costume fitting at the movie studio, Minnie's star quality shines as she becomes everyone's favorite motion-picture pup. This dazzling tale will have young readers shouting, "Hooray for Hollywood!"
For more on these and other Hollywood fiction visit: Hollywood Novels
---
There's a Book for That! is brought to you by Penguin Random House's Sales department. Please follow our Tumblr by clicking here—and share this link with your accounts: theresabookforthat.tumblr.com. Thank you!
Did you see something on the news or read about something on your commute? Perhaps you noticed something trending on Twitter? Did you think: "There's a book for that!"? Then please, send it our way at theresabookforthat@penguinrandomhouse.com
Posted: February 22, 2019