Friday Reads: Hotel Lit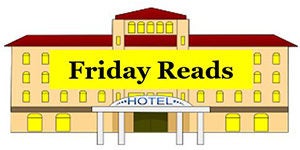 This summer, readers and reviewers are loving A Gentleman in Moscow and The Dollhouse which set us thinking about the sub-genre of hotel lit… books where the hotel setting is so prominent and intriguing that the hotel, or inn, becomes another character.  Whether these establishments are historical or fictional, we give the authors of the following titles a five-star rating for transporting us into their stories. It's not all vacation either!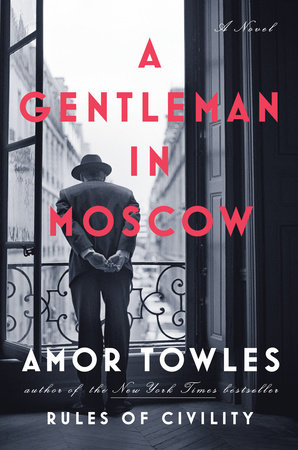 A GENTLEMAN IN MOSCOW by Amor Towles
In 1922, Count Alexander Rostov is deemed an unrepentant aristocrat by a Bolshevik tribunal, and is sentenced to house arrest in the Metropol, a grand hotel across the street from the Kremlin.  Unexpectedly, his reduced circumstances provide him entry into a much larger world of emotional discovery.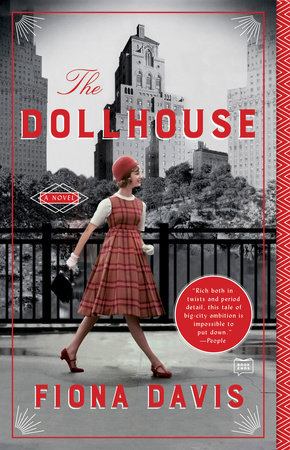 THE DOLLHOUSE: A NOVEL by Fiona Davis
Fiona Davis's stunning debut novel pulls readers into the lush world of New York City's glamorous Barbizon Hotel for Women, where a generation of aspiring models, secretaries, and editors lived side-by-side while attempting to claw their way to fairy-tale success in the 1950s, and where a present-day journalist becomes consumed with uncovering a dark secret buried deep within the Barbizon's glitzy past.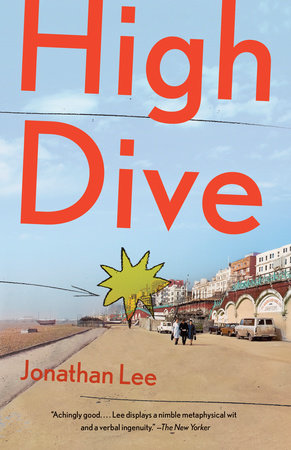 HIGH DIVE: A NOVEL by Jonathan Lee
One of the Best Books of the Year
The Wall Street Journal • The Washington Post • San Francisco Chronicle 
One of The New York Times "Critics' Top Books" of the Year
A moving and darkly funny novel, set around a bustling seaside hotel that's poised to become ground zero for the assassination of a political leader: In September 1984, a bomb was planted at the Grand Hotel in the seaside town of Brighton, England, set to explode on the day Margaret Thatcher and her entire cabinet would be staying there. In High Dive, Jonathan Lee takes us inside this audacious assassination attempt, and into the hearts and minds of a group of unforgettable characters.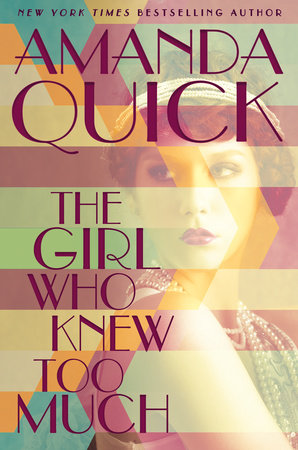 THE GIRL WHO KNEW TOO MUCH by Amanda Quick
At the exclusive Burning Cove Hotel on the coast of California, rookie reporter Irene Glasson finds herself staring down at a beautiful actress at the bottom of a pool…The dead woman had a red-hot secret about an up-and-coming leading man, a scoop that Irene couldn't resist.
HOTEL DU LAC by Anita Brookner
In the novel that won her the Booker Prize and established her international reputation, Anita Brookner finds a new vocabulary for framing the eternal question "Why love?" It tells the story of Edith Hope, who writes romance novels under a pseudonym. When her life begins to resemble the plots of her own novels, however, Edith flees to Switzerland, where the quiet luxury of the Hotel du Lac promises to restore her to her senses.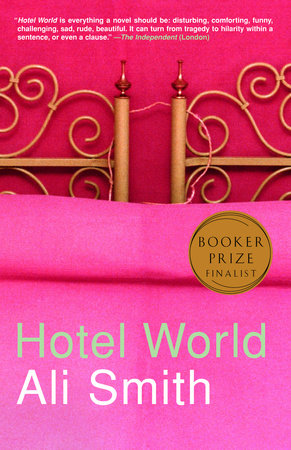 HOTEL WORLD by Ali Smith
Five people: four are living; three are strangers; two are sisters; one, a teenage hotel chambermaid, has fallen to her death in a dumbwaiter. But her spirit lingers in the world, straining to recall things she never knew. And one night all five women find themselves in the smooth plush environs of the Global Hotel, where the intersection of their very different fates make for this playful, defiant, and richly inventive novel.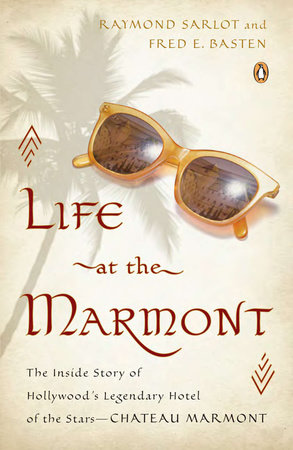 LIFE AT THE MARMONT: THE INSIDE STORY OF HOLLYWOOD'S LEGENDARY HOTEL OF THE STARS–CHATEAU MARMONT by Raymond Sarlot, Fred E. Basten
Raymond Sarlot bought the Chateau Marmont in 1975, but what was originally a business purchase became a love affair as he delved into the hotel's incredible history. From its perch overlooking the Sunset Strip, the glamorous Marmont reigned for decades as the spot for artists, writers, musicians, and actors of every stripe. Here, Sarlot and Basten share a wealth of scandalous and intriguing tales about them all.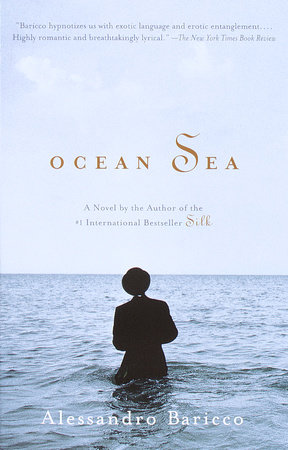 OCEAN SEA by Alessandro Baricco
At the Almayer Inn, a remote shoreline hotel, an artist dips his brush in a cup of ocean water to paint a portrait of the sea. A scientist pens love letters to a woman he has yet to meet. An adulteress searches for relief from her proclivity to fall in love. And a sixteen-year-old girl seeks a cure from a mysterious condition which science has failed to remedy. When these people meet, their fates begin to interact as if by design.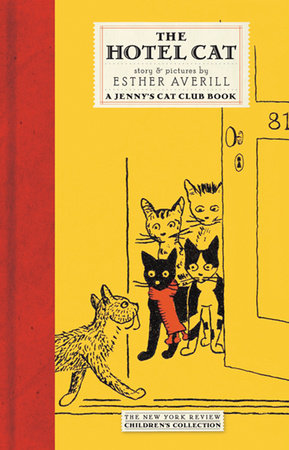 THE HOTEL CAT by Esther Averill; Ages 5 to 9
One wintry day a lonely stray cat wandered into the Royal Hotel. He chased mice so well that he was given the job of Hotel Cat. Tired of always spending time in the cellar Tom ventured upstairs and met the gentle Mrs. Wilkins, a longtime hotel resident who had the ability to communicate with cats. She encouraged Tom to keep an open mind about the hotel guests…
For more on these and related titles, visit Hotel Lit
Posted: July 14, 2017