Friday Reads: How Perfect!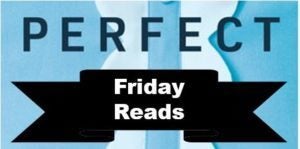 Have you noticed that, in the competitive lexicon of one-word responses, "perfect!" seems to have overtaken "absolutely!" in our communiques? While we strive to be judicious with our superlatives and keep it real even in e-mail, our use of "perfect" is surely well-intentioned. In titles, the word "perfect" often tips to a story of unraveling ideals, and sometimes horror. Find out for yourselves in this selection of novels… just how perfect are they?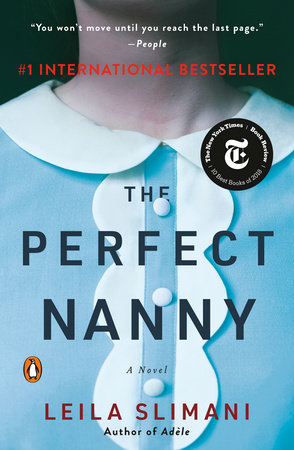 THE PERFECT NANNY by Leila Slimani
"Top 10" New York Times Notable Books for 2018
When Myriam, a mother and brilliant French-Moroccan lawyer, decides to return to work, she and her husband are forced to look for a caretaker for their two young children. They are thrilled to find Louise: the perfect nanny right from the start. Louise sings to the children, cleans the family's beautiful apartment in Paris's upscale tenth arrondissement, stays late whenever asked, and hosts enviable kiddie parties. But as the couple and the nanny become more dependent on each other, jealousy, resentment, and frustrations mount, shattering the idyllic tableau. Building tension with every page, The Perfect Nanny is a riveting exploration of power, class, race, domesticity, and motherhood—and the debut in America of an immensely talented writer.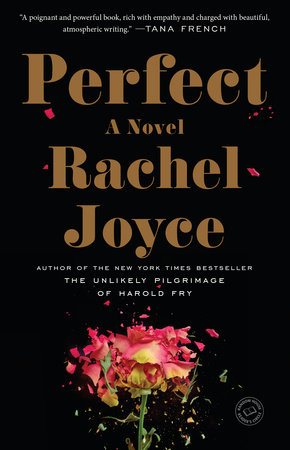 PERFECT by Rachel Joyce
From the author of the international bestseller The Unlikely Pilgrimage of Harold Fry comes another exquisite and emotionally resonant novel about the search for the truth and unconditional love.
A nice house in a tony neighborhood. A hardworking husband. A private school for the children. From the outside, Diana has a perfect life. But her sensitive and observant young son notices that the other kids' mothers are not like his own. They dress differently. Byron's father prefers that his wife dress formally, in slim skirts and pointy heels. He gives Diana a Jaguar so neighbors will sit up and take notice. And they do. Then one morning, on a shortcut to school through a poor neighborhood, something happens that Byron cannot shake—and his mother refuses to acknowledge. Until she has no choice. In the weeks that follow, the facade of a happy family shows signs of distress. Diana makes a questionable friend, and an increasingly tense dance begins—between guilt and resentment, envy and regret—all leading to tragedy and a shattering revelation.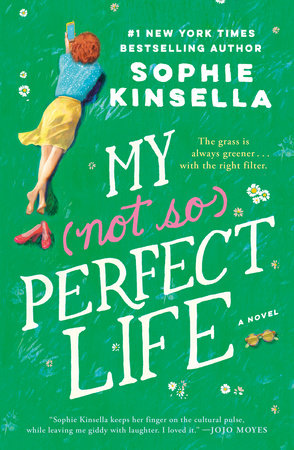 MY (NOT SO) PERFECT LIFE by Sophie Kinsella
Part love story, part workplace comedy, part modern-day culture reality check—"a sparkling, witty novel about social media and the stories we tell ourselves." People (Book of the Week)
Everywhere Katie Brenner looks, someone else is living the life she longs for, particularly her boss Demeter Farlowe. Demeter is brilliant and creative, lives with her perfect family in a posh townhouse, and wears the coolest clothes. Katie's life, meanwhile, is a daily struggle – from her dismal rental to her oddball flatmates to the tense office politics she's trying to negotiate. The final, demeaning straw comes when Demeter makes her do her roots in the office. No wonder Katie takes refuge in not-quite-true Instagram posts. Sophie Kinsella is celebrated for her vibrant, relatable characters and her great storytelling gifts. Now, she returns with all of the wit, warmth, and wisdom which are the hallmarks of her bestsellers to spin this fresh, modern story of presenting the perfect life when the reality is far from the truth.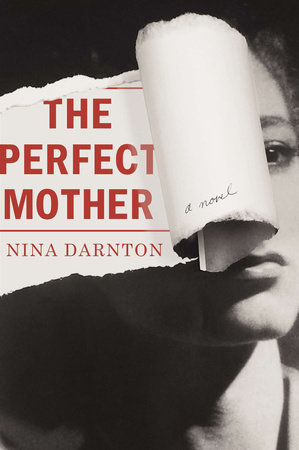 THE PERFECT MOTHER by Nina Darnton
In this fictionalized account of the Amanda Knox case, journalist Darnton asks the question any parent would dread: Is my child capable of murder? A novel of harrowing emotional suspense, The Perfect Mother probes the dark side of parenthood and the complicated bond between mothers and daughters.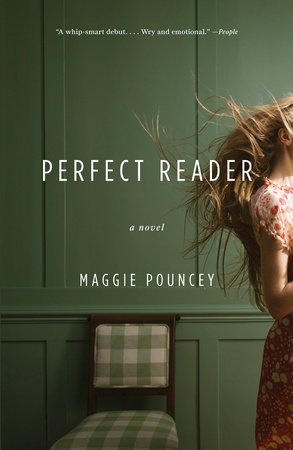 PERFECT READER by Maggie Pouncey
Flora Dempsey is the headstrong only child of Lewis Dempsey, a college professor and world famous critic. When Lewis passes away, Flora returns to her New England hometown to act as his literary executor. There, she finds herself responsible for a manuscript that he was secretly writing at the end of his life—love poems to a girlfriend Flora didn't know he had. As Flora is besieged by well-wishers and literary vultures alike, she tries to figure out how to navigate it all: the fate of the poems, the girlfriend who wants a place in her life, the wounds left by her parents' divorce, and her uncertain future.Brimming with energy, humor, and the elbow-patchy wisdom of Flora's still-vivid father, this enchanting debut is the uplifting story of a young woman striving to become the "perfect reader" of her father's life, as well as her own.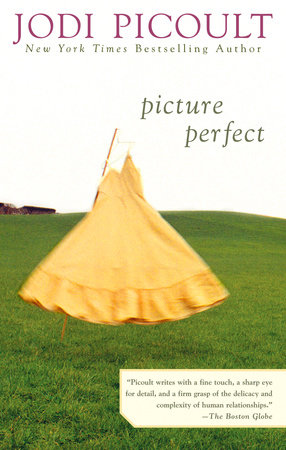 PICTURE PERFECT by Jodi Picoult
To the outside world, they seem to have it all. Cassie Barrett, a renowned anthropologist, and Alex Rivers, one of Hollywood's hottest actors, met on the set of a motion picture in Africa. They shared childhood tales, toasted the future, and declared their love in a fairy-tale wedding. But when they return to California, something alters the picture of their perfect marriage. A frightening pattern is taking shape—a cycle of hurt, denial, and promises, thinly veiled by glamour. Torn between fear and something that resembles love, Cassie wrestles with questions she never dreamed she would face: How can she leave? Then again, how can she stay?
FOR YOUNGER READERS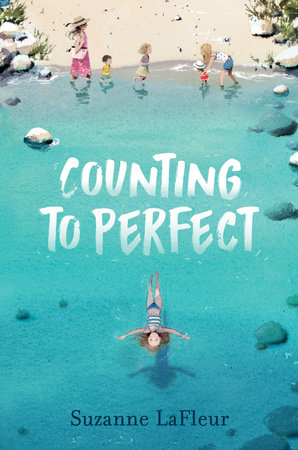 COUNTING TO PERFECT by Suzanne LaFleur (Middle Grade)
Julia used to be the perfect big sister: she played great games and took good care of Cassie. Now life at home revolves around Julia and her daughter, Addie. No one pays much attention to Cassie: not to her competitive swim meets, and not to what's gone wrong with her friends. When Julia confides in Cassie that she'll be leaving with Addie—without telling their parents—Cassie jumps in the car, too. As the days of lumberjack breakfasts and hotel pools start to add up, Cassie has to wonder: Could the sister who seems to be the source of all her problems also be the friend she's missed the most?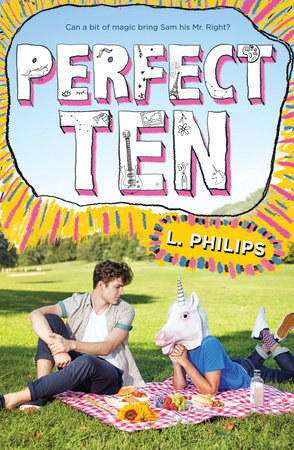 PERFECT TEN by L. Philips
It's been two years since Sam broke up with the only other eligible gay guy in his high school, so to say he's been going through a romantic drought is the understatement of the decade. When Meg, his Wiccan best friend, suggests performing a love spell, Sam is just desperate enough to try. He crafts a list of ten traits he wants in a boyfriend and burns it in a cemetery at midnight on Friday the thirteenth. Enter three seemingly perfect guys, all in pursuit of Sam. There's Gus, the suave French exchange student; Jamie, the sweet and shy artist; and Travis, the guitar-playing tattooed enigma. Even Sam's ex-boyfriend, Landon, might want another chance. Could one of them be Sam's perfect ten?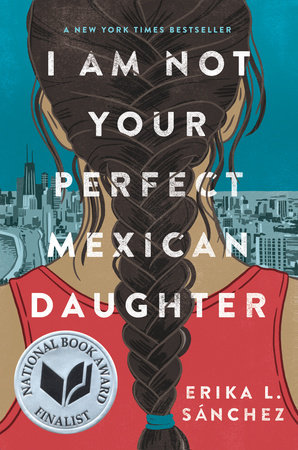 I AM NOT YOUR PERFECT MEXICAN DAUGHTER by Erika L. Sánchez
Nominated for the National Book Award
Perfect Mexican daughters do not go away to college. And they do not move out of their parents' house after high school graduation. Perfect Mexican daughters never abandon their family.
The Absolutely True Diary of a Part-Time Indian meets "Jane the Virgin" in this poignant but often laugh-out-loud funny contemporary YA about losing a sister and finding yourself amid the pressures, expectations, and stereotypes of growing up in a Mexican-American home.
"Alive and crackling—a gritty tale wrapped in a page-turner."—The New York Times
ALMOST PERFECT by Brian Katcher
This winner of the first Stonewall Award for Children's & Young Adult Literature will make you marvel at the beauty of human connection and the irrepressible nature of love.
Logan Witherspoon befriends Sage Hendricks at a time when he no longer trusts or believes in people. He's drawn to Sage, with her constant smile and sexy voice, and his feelings for her grow so strong that he can't resist kissing her. Sage finally discloses a big secret: she was born a boy. Enraged, frightened, and feeling betrayed, Logan lashes out at her–a reaction he soon desperately wishes he could take back. Once his anger cools, Logan is filled with incredible regret, and all he wants is to repair his friendship with Sage.
For more information on these and other "perfect" titles visit Perfect Friday Reads
---
There's a Book for That! is brought to you by Penguin Random House's Sales department. Please follow our Tumblr by clicking here—and share this link with your accounts: theresabookforthat.tumblr.com. Thank you!
Did you see something on the news or read about something on your commute? Perhaps you noticed something trending on Twitter? Did you think: "There's a book for that!"? Then please, send it our way at theresabookforthat@penguinrandomhouse.com
Posted: November 30, 2018