Friday Reads: "How To..."
"Don't mistake activity for achievement."  ― John Wooden
Labor Day weekend is upon us! Observed on the first Monday in September, Labor Day is a creation of the labor movement and is dedicated to the achievements of American workers. In honor of work, both professional and personal, check out our most popular, provocative and motivating "How To" books: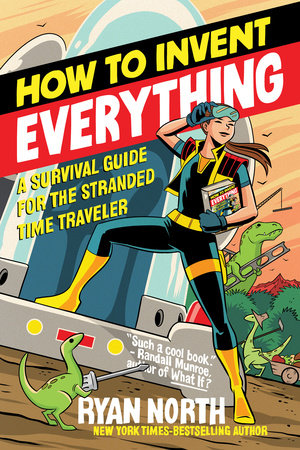 HOW TO INVENT EVERYTHING: A SURVIVAL GUIDE FOR THE STRANDED TIME TRAVELER by Ryan North
An NPR Best Book of 2018
With this book as your guide, you'll survive—and thrive—in any period in Earth's history. Bestselling author and time-travel enthusiast Ryan North shows you how to invent all the modern conveniences we take for granted—from first principles. This illustrated manual contains all the science, engineering, art, philosophy, facts, and figures required for even the most clueless time traveler to build a civilization from the ground up.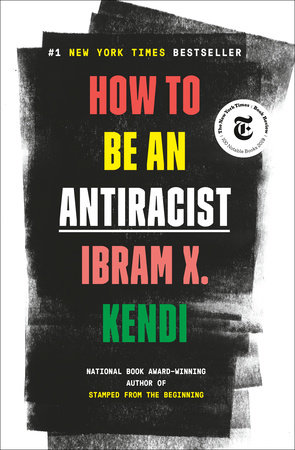 HOW TO BE AN ANTIRACIST by Ibram X. Kendi
From the National Book Award-winning author of Stamped from the Beginning comes a bracingly original approach to understanding and uprooting racism and inequality in our society—and in ourselves. In this book, Kendi weaves an electrifying combination of ethics, history, law, and science, bringing it all together with an engaging personal narrative of his own awakening to antiracism. How to Be an Antiracist is an essential work for anyone who wants to go beyond an awareness of racism to the next step: contributing to the formation of a truly just and equitable society.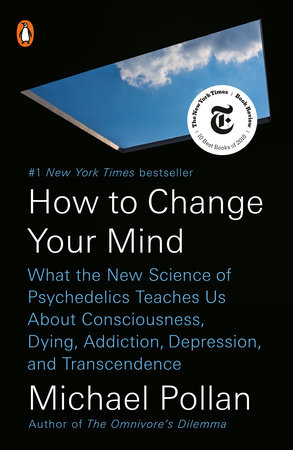 HOW TO CHANGE YOUR MIND: WHAT THE NEW SCIENCE OF PSYCHEDELICS TEACHES US ABOUT CONSCIOUSNESS, DYING, ADDICTION, DEPRESSION, AND TRANSCENDENCE by Michael Pollan
A unique and elegant blend of science, memoir, travel writing, history, and medicine, How to Change Your Mind is a triumph of participatory journalism. By turns dazzling and edifying, it is the gripping account of a journey to an exciting and unexpected new frontier in our understanding of the mind, the self, and our place in the world. The true subject of Pollan's "mental travelogue" is not just psychedelic drugs, but also the eternal puzzle of human consciousness and how, in a world that offers us both struggle and beauty, we can do our best to be fully present and find meaning in our lives.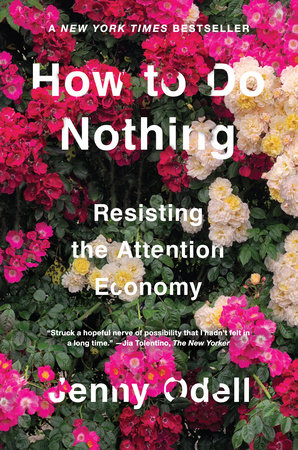 HOW TO DO NOTHING: RESISTING THE ATTENTION ECONOMY by Jenny Odell
Nothing is harder to do these days than nothing. But in a world where our value is determined by our 24/7 data productivity…doing nothing may be our most important form of resistance.
Artist and critic Jenny Odell gives us a galvanizing critique of the forces vying for our attention—and our personal information—that redefines what we think of as productivity, reconnects us with the environment, and reveals all that we've been too distracted to see about ourselves and our world. Far from the simple anti-technology screed, or the back-to-nature meditation we read so often, How to Do Nothing is an action plan for thinking outside of capitalist narratives of efficiency and techno-determinism.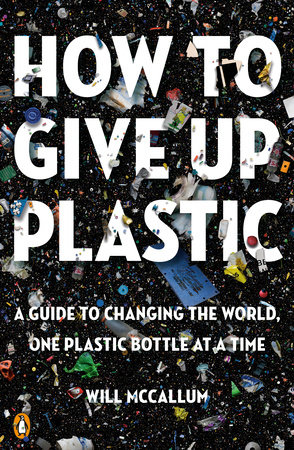 HOW TO GIVE UP PLASTIC: A GUIDE TO CHANGING THE WORLD, ONE PLASTIC BOTTLE AT A TIME by Will McCallum
An accessible guide to the changes we can all make—small and large—to rid our lives of disposable plastic and clean up the world's oceans. And by arming you with a wealth of facts about global plastic consumption and anecdotes from activists fighting plastic around the world, you'll also learn how to advocate to businesses and leaders in your community and across the country to commit to eliminating disposable plastics for good.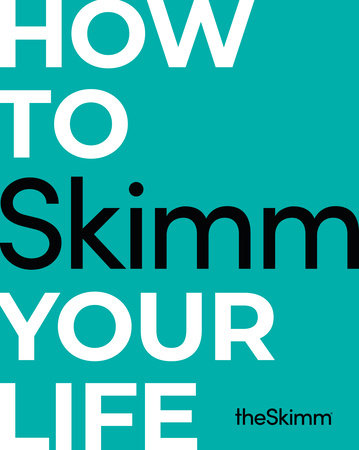 HOW TO SKIMM YOUR LIFE by The Skimm
Covering everything from personal finance, to career, to stress management, global politics, and more, How to Skimm Your Life gives you the information you need to make informed and empowered decisions in your life. Whether you're a recent graduate, looking to make a change, or just want to reset.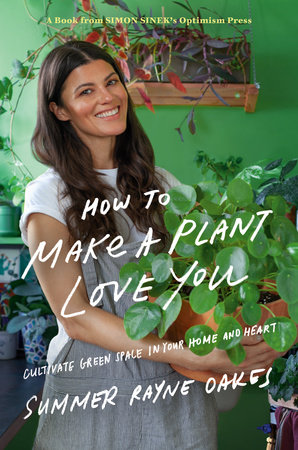 HOW TO MAKE A PLANT LOVE YOU: CULTIVATE GREEN SPACE IN YOUR HOME AND HEART by Summer Rayne Oakes
Summer Rayne Oakes, an urban houseplant expert and environmental scientist, is the icon of wellness-minded millennials who want to bring nature indoors, according to a New York Times profile. She approaches her relationships with plants as intentionally as if they were people.
When we become plant parents, we also become better caretakers of ourselves, the people around us, and our planet. So, let's step inside the world of plants and discover how we can begin cultivating our own personal green space—in our homes, in our minds, and in our hearts.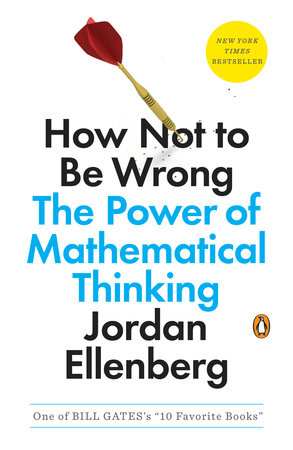 HOW NOT TO BE WRONG: THE POWER OF MATHEMATICAL THINKING by Jordan Ellenberg
The Freakonomics of math—a math-world superstar unveils the hidden beauty and logic of the world and puts its power in our hands. Math, as Ellenberg says, is "an atomic-powered prosthesis that you attach to your common sense, vastly multiplying its reach and strength." With the tools of mathematics in hand, you can understand the world in a deeper, more meaningful way.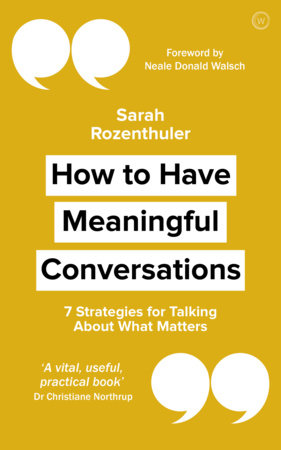 HOW TO HAVE MEANINGFUL CONVERSATIONS: 7 STRATEGIES FOR TALKING ABOUT WHAT MATTERS by Sarah Rozenthuler
Talk is our key tool for moving forward in every aspect of our life. Yet how often do you feel you've missed an opportunity or failed to express what mattered most to you? Simple and easy to follow, psychologist Sarah Rozenthuler presents key strategies and exercises to help you improve your communication. Meaningful conversation is the single most effective way to bring about real change and growth in your life. This book shows you how.
Available September 3rd: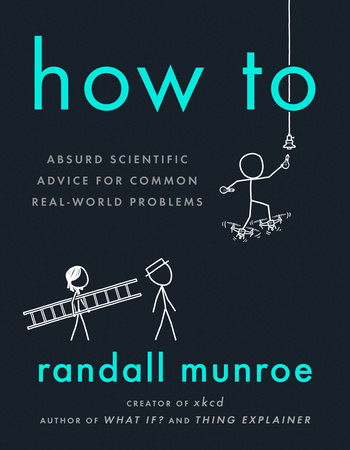 HOW TO: ABSURD SCIENTIFIC ADVICE FOR COMMON REAL-WORLD PROBLEMS by Randall Munroe
As he did so brilliantly in What If?, Munroe invites us to explore the most absurd reaches of the possible. Full of clever infographics and amusing illustrations, How To is a delightfully mind-bending way to better understand the science and technology underlying the things we do every day.
For more on these and other How To titles visit Labor Day How-Tos
---
There's a Book for That! is brought to you by Penguin Random House's Sales department. Please follow our Tumblr by clicking here—and share this link with your accounts: theresabookforthat.tumblr.com. Thank you!
Did you see something on the news or read about something on your commute? Perhaps you noticed something trending on Twitter? Did you think: "There's a book for that!"? Then please, send it our way at theresabookforthat@penguinrandomhouse.com
Posted: August 30, 2019