Friday Reads: Ice Cream!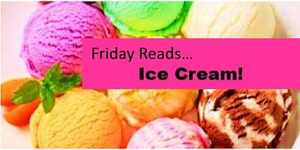 "Forget art. Put your trust in ice cream." — Charles Baxter
We did not forget! July is National Ice Cream Month and there are now many more than 31 flavors. Stroll down any freezer aisle or scan the menu at your favorite creamery: the choices are mouthwatering and overwhelming! Yet, there's no need to leave home in pursuit of a cone when you can make your own. Dip into these delicious books of recipes and reveries for adults and children. What's more, you'll learn about the science, craft, and culture of this most beloved summertime treat: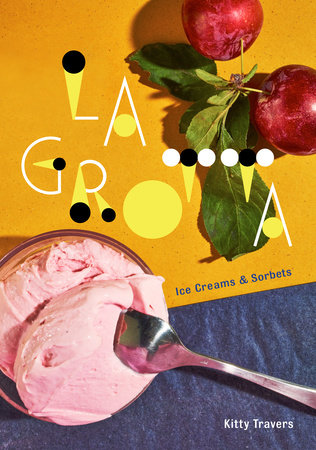 LA GROTTA: ICE CREAMS AND SORBETS: A COOKBOOK by Kitty Travers
One of The New York Times's "Best Cookbooks of Spring 2019"
"Too often, ice cream is forgotten in the conversation about seasonal and sustainable cooking. Kitty Travers reminds us of the importance of both in her beautiful exploration of ice creams, sorbets, and gelatos."—Alice Waters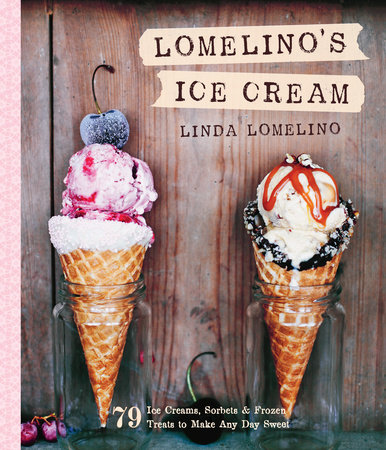 LOMELINO'S ICE CREAM: 79 ICE CREAMS, SORBETS, AND FROZEN TREATS TO MAKE ANY DAY SWEET by Linda Lomelino
Lomelino's Ice Cream is your guide to all things sweet, creamy, icy, indulgent, and homemade. Linda Lomelino, the stylish blogger at the helm of Call Me Cupcake!, is a kitchen wizard who crafts ice cream so beautiful and delicious you can almost taste it melting on your tongue as you read. Learn to make sinfully smooth ice creams, cool sorbets, and chunky-nutty-chocolaty frozen treats; not to mention ice-cream cakes, floats, sauces, meringues, and crumbles to top it all off.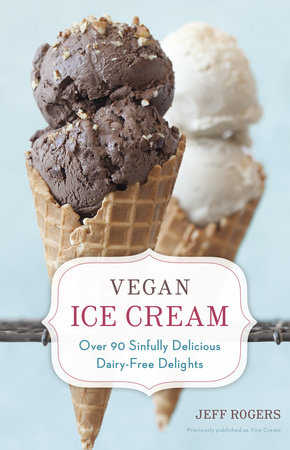 VEGAN ICE CREAM by Jeff Rogers
This revised edition of Vegan Ice Cream features more than 90 delicious ice cream recipes using all-vegan ingredients like nuts, dates, coconut milk, maple syrup, and fruit, plus recipes for raw vegan ice creams and sauces.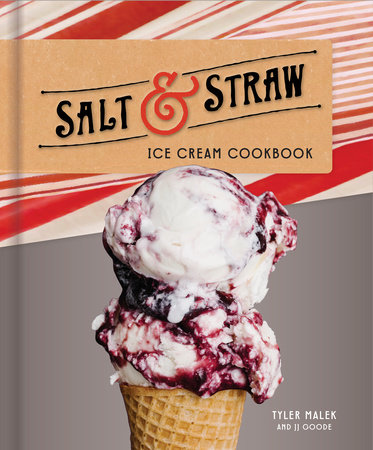 SALT & STRAW ICE CREAM COOKBOOK by Tyler Malek, JJ Goode
Salt & Straw is the ice cream brainchild of two cousins, Tyler and Kim Malek, who had a vision but no recipes. They turned to their friends for advice: chefs, chocolatiers, brewers, and food experts of all kinds, and what came out is a super-simple base that takes five minutes to make, and an ice cream company that sees new flavors and inspiration everywhere they look. This book reveals what they've learned, how to tap your own creativity and how to invent flavors of your own, based on whatever you see around you. Because ice cream isn't just a thing you eat, it's a way to live.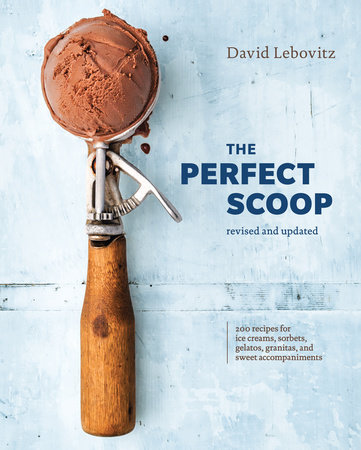 THE PERFECT SCOOP, REVISED AND UPDATED: 200 RECIPES FOR ICE CREAMS, SORBETS, GELATOS, GRANITAS, AND SWEET ACCOMPANIMENTS: A COOKBOOK by David Lebovitz
A revised and updated edition of the best-selling ice cream book, this comprehensive collection of homemade ice creams, sorbets, gelatos, granitas, and accompaniments from New York Times best-selling cookbook author and blogger David Lebovitz emphasizes classic and sophisticated flavors alongside a bountiful helping of personality and proven technique.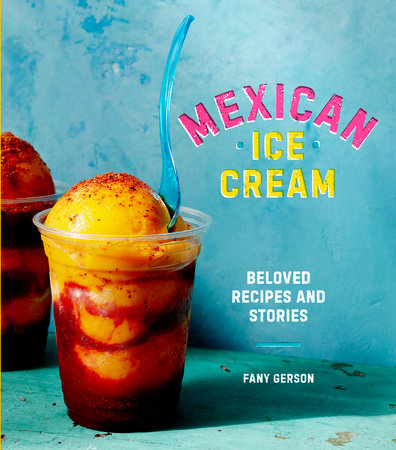 MEXICAN ICE CREAM: BELOVED RECIPES AND STORIES: A COOKBOOK by Fany Gerson
A collection of 60+ flavor-packed recipes for ice creams and frozen treats rooted in Mexico's rich and revered ice cream traditions. Oaxacan-style Lime Sorbet, Avocado-Chocolate Ice Cream, and Rice-Almond Ice Cream with Cinnamon. All recipes are created with the home cook in mind. Mexican Ice Cream features vibrant location photography and captures the authentic Mexican heladerias that Fany Gerson has been visiting for decades.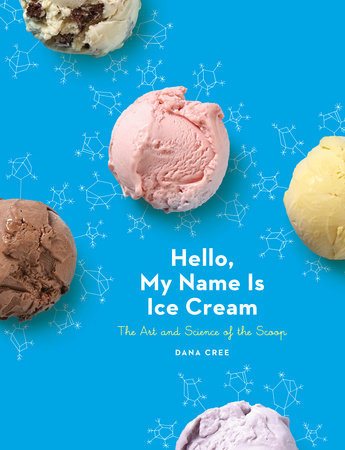 HELLO, MY NAME IS ICE CREAM: THE ART AND SCIENCE OF THE SCOOP: A COOKBOOK by Dana Cree
With more than 100 recipes for ice cream flavors and revolutionary mix-ins from a James Beard-nominated pastry chef, Hello, My Name is Ice Cream explains not only how to make amazing ice cream, but also the science behind the recipes so you can understand ice cream like a pro.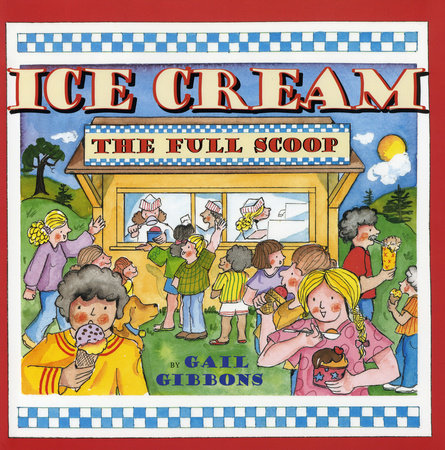 ICE CREAM: THE FULL SCOOP by Gail Gibbons
Ice cream has come a long way from its humble beginnings as a mixture of snow, milk, and rice. Gail Gibbons details the many firsts in ice cream history, from the earliest ice cream crank to the original waffle cone. Children's mouths will be watering as they follow ice cream's journey from farm to factory to freezer.
For more on these and other great books for young readers visit the collection: Ice Cream
---
There's a Book for That! is brought to you by Penguin Random House's Sales department. Please follow our Tumblr by clicking here—and share this link with your accounts: theresabookforthat.tumblr.com. Thank you!
Did you see something on the news or read about something on your commute? Perhaps you noticed something trending on Twitter? Did you think: "There's a book for that!"? Then please, send it our way at theresabookforthat@penguinrandomhouse.com
Posted: July 31, 2020