Friday Reads: Immigrant Stories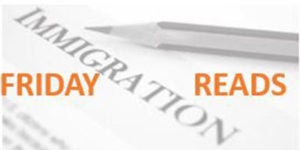 Immigration continues to be a lead story in Washington, DC and across the country.  Many books published by Penguin Random House imprints reflect an America that is a nation of immigrants and their stories make for truly absorbing and enlightening reading.  Here is a selection of titles.  
THE FAR AWAY BROTHERS: TWO YOUNG MIGRANTS AND THE MAKING OF AN AMERICAN LIFE by Lauren Markham
In this urgent chronicle of contemporary immigration, journalist Lauren Markham follows the seventeen-year-old Flores twins as they make their harrowing journey across the Rio Grande and the Texas desert, into the hands of immigration authorities, and from there to their estranged older brother's custody in Oakland, CA. Soon these unaccompanied minors are navigating a new school in a new language, working to pay down their mounting coyote debt, and facing their day in immigration court, while also encountering the triumphs and pitfalls of life as American teenagers—girls, grades, Facebook—with only each other for support. With intimate access and breathtaking range, Markham offers a coming of age tale that is also a nuanced portrait of Central America's child exodus, an investigation of U.S. immigration policy, and an unforgettable testament to the migrant experience.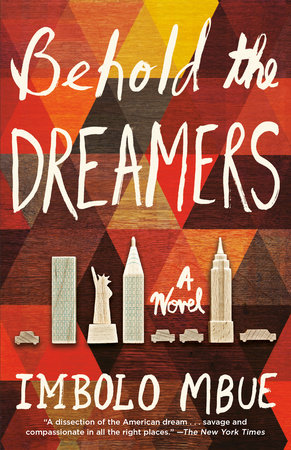 BEHOLD THE DREAMERS: A NOVEL (Oprah's Book Club) by Imbolo Mbue
A compulsively readable debut novel about marriage, immigration, class, race, and the trapdoors in the American Dream—the unforgettable story of a young Cameroonian couple making a new life in New York just as the Great Recession upends the economy.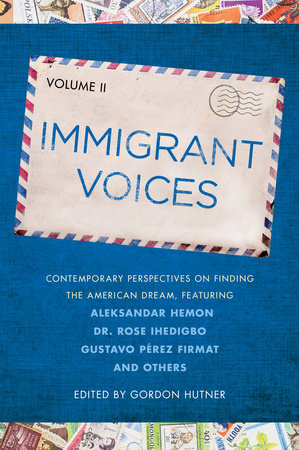 IMMIGRANT VOICES, VOLUME II edited by Gordon Hutner
Filled with moving narratives by authors from around the world, Immigrant Voices: Volume II delivers a global and intimate look at the challenges modern immigrants confront. Their stories, told with pride, humor, trepidation, candor, and a touch of homesickness, offer rarely glimpsed perspectives on the difficult but ultimately rewarding quest to become an American.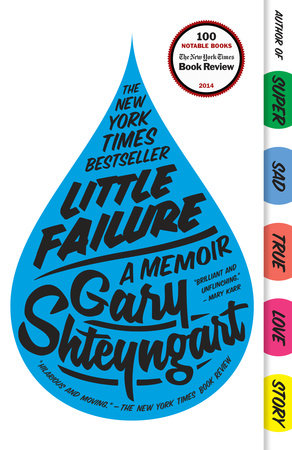 LITTLE FAILURE: A MEMOIR by Gary Shteyngart
A serious exploration of what it means to be an immigrant, a grown-up, a son, and an American, this is the most personal work yet from one of his generation's most celebrated writers, and "an ecstatic depiction of survival, guilt and perseverance…as vivid, original and funny as [anything] contemporary U.S. literature has to offer" (Los Angeles Times).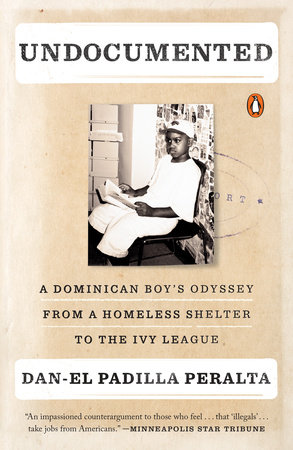 UNDOCUMENTED: A DOMINICAN BOY'S ODYSSEY FROM A HOMELESS SHELTER TO THE IVY LEAGUE by Dan-El Padilla Peralta
An undocumented immigrant's journey from a New York City homeless shelter to the top of his Princeton class. Undocumented is essential reading for the debate on immigration, but it is also an unforgettable tale of a passionate young scholar coming of age in two very different worlds.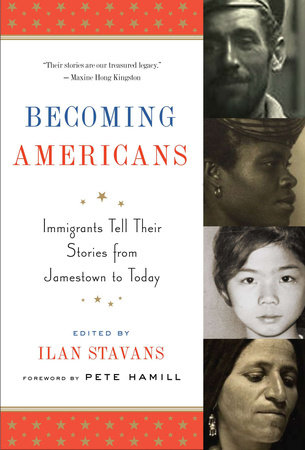 BECOMING AMERICANS: IMMIGRANTS TELL THEIR STORIES FROM JAMESTOWN TO TODAY edited by Pete Hamill
Immigration is the essential American story, though one often told in terms of its impact on those already here. Becoming Americans tells this epic story from the inside, gathering for the first time over 400 years of writing by first-generation immigrants about the immigrant experience—Over eighty writers create a vivid, passionate, and revealing firsthand account of the challenges and aspirations that define our dynamic, multicultural democracy.
HUNTING SEASON: IMMIGRATION AND MURDER IN AN ALL-AMERICAN TOWN by Mirta Ojito
The true story of an immigrant's murder that turned a quaint village on the Long Island shore into ground zero in the war on immigration. In November 2008, Marcelo Lucero, a thirty-seven-year-old undocumented Ecuadorean immigrant, was attacked and murdered by a group of teenagers as he walked the streets of the Long Island village of Patchogue accompanied by a childhood friend. The attackers were out "hunting for beaners."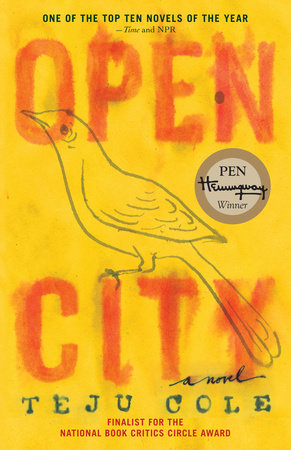 OPEN CITY: A NOVEL by Teju Cole
At the beginning of Open City, Julius has just broken up with his girlfriend, and feeling adrift and alone, he sets out on a series of walks through the city. On these walks he encounters a number of people—both strangers and old acquaintances—who reveal stories about their own pasts and the history of New York and, especially, its immigrants. Through these stories, each a little history in its own right, Julius begins to probe deeper into his own past.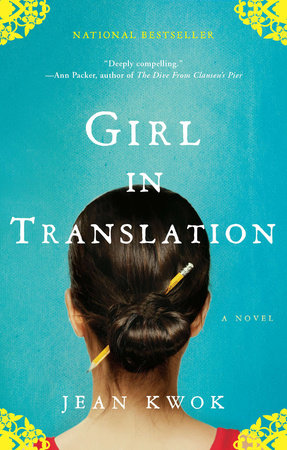 GIRL IN TRANSLATION by Jean Kwok
Through Kimberly's story, author Jean Kwok, who also emigrated from Hong Kong as a young girl, brings to the page the lives of countless immigrants who are caught between the pressure to succeed in America, their duty to their family, and their own personal desires, exposing a world that we rarely hear about.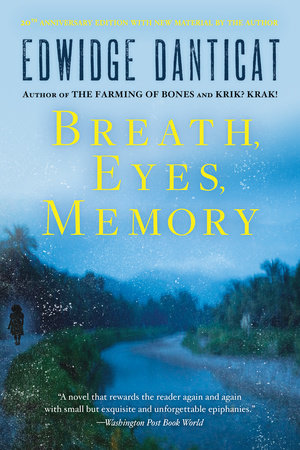 BREATH, EYES, MEMORY: A NOVEL by Edwidge Danticat
Edwidge Danticat is one of our most celebrated novelists, a writer who evokes the wonder, terror, and heartache of her native Haiti–and the enduring strength of Haiti's women–with a vibrant imagery and narrative grace that bear witness to her people's suffering and courage.
IMMIGRANT KIDS by Russell Freedman (children's middle grade)
America meant "freedom" to the immigrants of the early 1900s—but a freedom very different from what they expected. Cities were crowded and jobs were scare. Children had to work selling newspapers, delivering goods, and laboring sweatshops. In this touching book, Newberry Medalist Russell Freedman offers a rare glimpse of what it meant to be a young newcomer to America.
For more on these and related titles visit Immigrant Stories
---
There's a Book for That! is brought to you by Penguin Random House's Sales department. Please follow our Tumblr by clicking here—and share this link with your accounts: theresabookforthat.tumblr.com. Thank you!
Did you see something on the news or read about something on your commute? Perhaps you noticed something trending on Twitter? Did you think: "There's a book for that!"? Then please, send it our way at theresabookforthat@penguinrandomhouse.com
Posted: January 19, 2018