Friday Reads: In a Word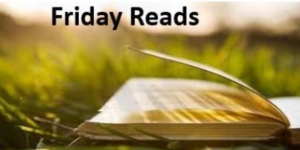 In our complex world, do you sometimes crave simplicity? The power of a single word is evident in the following new and popular nonfiction—all with one-word titles. Here are books that range from the personal to the political, from sociology to self-help, yet all carry a sense of promise that by reading them we may understand society and one's self better: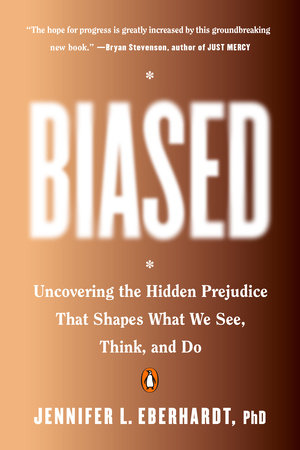 BIASED by Jennifer L. Eberhardt, PhD
How do we talk about bias? How do we address racial disparities and inequities? What role do our institutions play in creating, maintaining, and magnifying those inequities? What role do we play? In Biased: Uncovering the Hidden Prejudice That Shapes What We See, Think, and Do, Dr. Jennifer Eberhardt offers us the language and courage we need to face one of the biggest and most troubling issues of our time.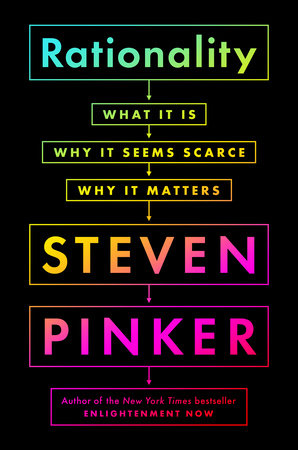 RATIONALITY by Steven Pinker
Today humanity is reaching new heights of scientific understanding—and also appears to be losing its mind. How can a species that developed vaccines for Covid-19 in less than a year produce so much fake news, medical quackery, and conspiracy theorizing? In Rationality: What It Is, Why It Seems Scarce, Why It Matters Steven Pinker shows how rationality leads to better choices in our lives and in the public sphere, and is the ultimate driver of social justice and moral progress.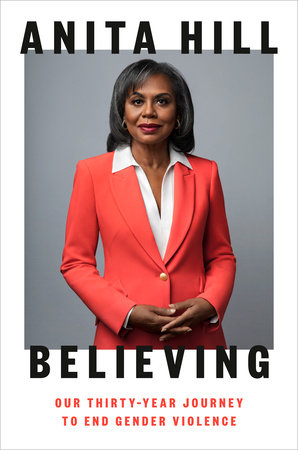 BELIEVING by Anita Hill
From the woman who gave the landmark testimony against Clarence Thomas as a sexual menace, a new manifesto about the origins and course of gender violence in our society. A combination of memoir, personal accounts, law, and social analysis, and a powerful call to arms from one of our most prominent and poised survivors, Believing: Our Thirty-Year Journey to End Gender Violence is a story of America's three decades long reckoning with gender violence, one that offers insights into its roots, and paths to creating dialogue and substantive change.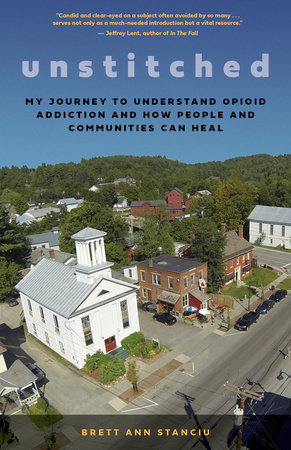 UNSTITCHED by Brett Ann Stanciu
What if society looked at addiction without judgement? Unstitched: My Journey to Understand Opioid Addiction and How People and Communities Can Heal shares the powerful story of one librarian's quest to understand the impact of addiction fed by stigma and inevitable secrecy.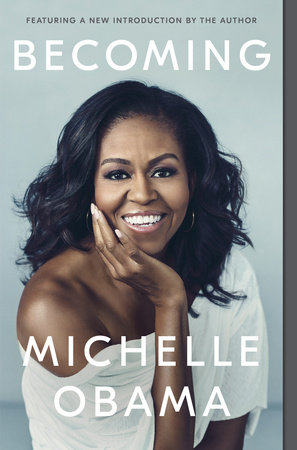 BECOMING by Michelle Obama
The iconic memoir by the former First Lady of the United States—now in trade paperback featuring a new introduction by Michelle Obama, a letter from the author to her younger self, and a book club guide with 20 discussion questions and a 5-question Q&A.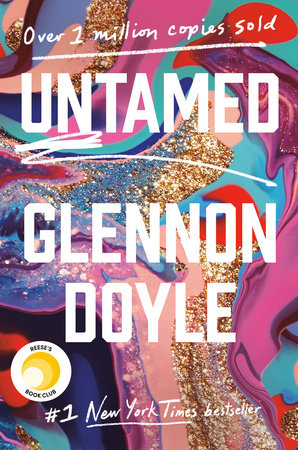 UNTAMED by Glennon Doyle
Soulful and uproarious, forceful and tender, Untamed is both a memoir and a galvanizing wake-up call. It offers a piercing, electrifying examination of the restrictive expectations women are issued from birth; shows how hustling to meet those expectations leaves women feeling dissatisfied and lost; and reveals that when we quit abandoning ourselves and instead abandon the world's expectations of us, we become women who can finally look at our lives and recognize: There She Is.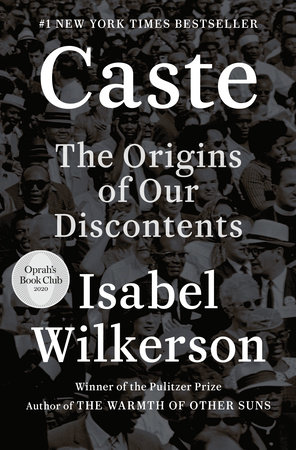 CASTE by Isabel Wilkerson
In Caste: The Origins of Our Discontents Isabel Wilkerson gives us a masterful portrait of an unseen phenomenon in America as she explores, through an immersive, deeply researched narrative and stories about real people, how America today and throughout its history has been shaped by a hidden caste system, a rigid hierarchy of human rankings.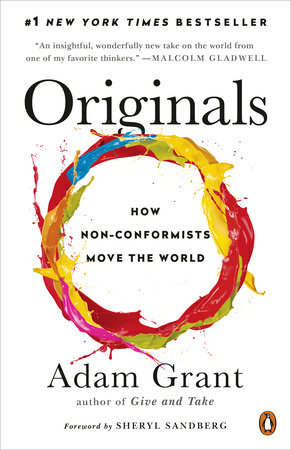 ORIGINALS by Adam Grant, Sheryl Sandberg
With Give and Take, Adam Grant not only introduced a landmark new paradigm for success but also established himself as one of his generation's most compelling and provocative thought leaders. In Originals: How Non-Conformists Move the World he again addresses the challenge of improving the world, but now from the perspective of becoming original: choosing to champion novel ideas and values that go against the grain, battle conformity, and buck outdated traditions. How can we originate new ideas, policies, and practices without risking it all?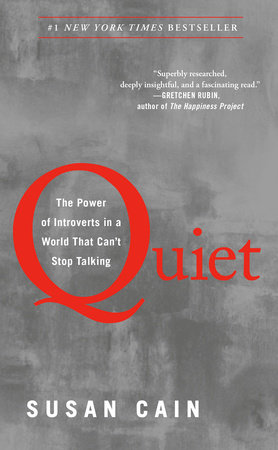 QUIET by Susan Cain
Passionately argued, superbly researched, and filled with indelible stories of real people, Quiet: The Power of Introverts in a World That Can't Stop Talking has the power to permanently change how we see introverts and, equally important, how they see themselves. Author Susan Cain charts the rise of "the extrovert ideal" throughout the 20th century and shows how it has come to permeate our culture. She explores cutting-edge research on the biology and psychology of temperament and outlines practical skills that can benefit nearly all of us, including how to network if you hate small talk, how to modulate your personality according to circumstance, and how to empower introverted children.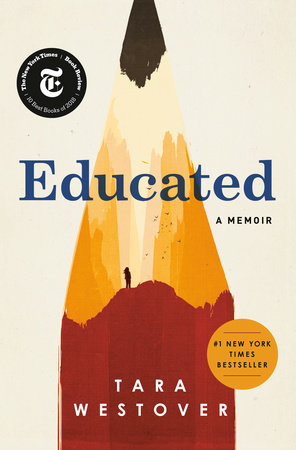 EDUCATED by Tara Westover
An unforgettable memoir in the tradition of The Glass Castle about a young girl, who, kept out of school, leaves her survivalist family and goes on to earn a PhD from Cambridge University. With the acute insight that distinguishes all great writers, Westover has crafted a universal coming-of-age story that gets to the heart of what an education offers: the perspective to see one's life through new eyes, and the will to change it.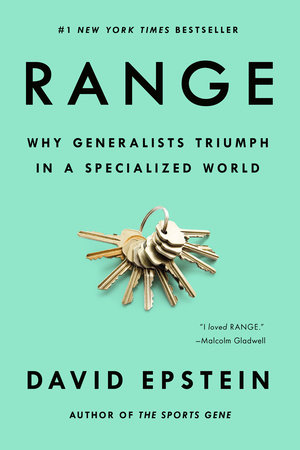 RANGE by David Epstein
Provocative, rigorous, and engrossing, Range: Why Generalists Triumph in a Specialized World makes a compelling case for actively cultivating inefficiency. The most impactful inventors cross domains rather than deepening their knowledge in a single area. As experts silo themselves further while computers master more of the skills once reserved for highly focused humans, people who think broadly and embrace diverse experiences and perspectives will increasingly thrive.
For more on these and related titles visit the collection: One Word Titles
---
There's a Book for That! is brought to you by Penguin Random House's Sales department. Please follow our Tumblr by clicking here—and share this link with your accounts: theresabookforthat.tumblr.com. Thank you!
Did you see something on the news or read about something on your commute? Perhaps you noticed something trending on Twitter? Did you think: "There's a book for that!"? Then please, send it our way at theresabookforthat@penguinrandomhouse.com
Posted: October 1, 2021