Friday Reads: Independent Bookstores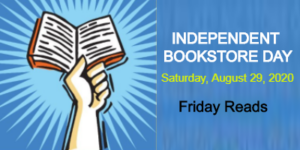 "A bookstore is one of the only pieces of physical evidence we have that people are still thinking." – Jerry Seinfeld
How do we love our independent bookstores? Let us count the ways! Tomorrow, August 29, is Independent Bookstore Day and we want to shower our neighborhood bookstores with attention this year, especially, when they've been hit so hard due to the pandemic. Independent booksellers are special people who practice the art of handselling, sharing their personal recommendations, in order to connect authors with readers. Each bookstore has its own welcoming personality and truly, there are few places we'd rather be! Find out more about planned events and activities by visiting indebookstore.com and enjoy these bookstore-centric titles as you support your favorite bookstore: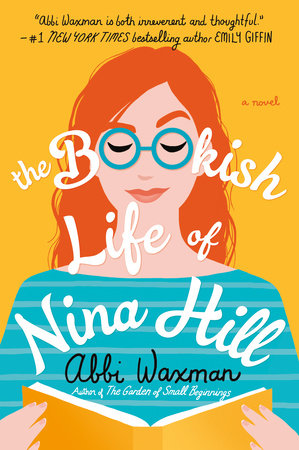 THE BOOKISH LIFE OF NINA HILL by Abbi Waxman
Meet Nina Hill: A young woman supremely confident in her own…shell.
The only child of a single mother, Nina has her life just as she wants it: a job in a bookstore, a kick-butt trivia team, a world-class planner and a cat named Phil. If she sometimes suspects there might be more to life than reading, she just shrugs and picks up a new book.
It's time for Nina to come out of her comfortable shell, but she isn't convinced real life could ever live up to fiction. It's going to take a brand-new family, a persistent suitor, and the combined effects of ice cream and trivia to make her turn her own fresh page.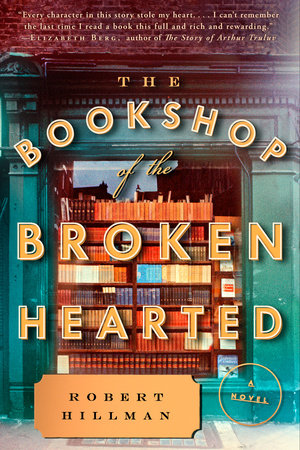 THE BOOKSHOP OF THE BROKEN HEARTED by Robert Hillman
It is 1968 in rural Australia and lonely Tom Hope can't make heads or tails of Hannah Babel. Newly arrived from Hungary, Hannah is unlike anyone he's ever met—she's passionate, artistic, and fiercely determined to open sleepy Hometown's first bookshop. Despite the fact that Tom has read only one book in his life, the two soon discover an astonishing spark. But Hannah is a haunted woman. Twenty-four years earlier, she had been marched to the gates of Auschwitz. Perfect for fans of The Little Paris Bookshop and We Were the Lucky Ones, The Bookshop of the Broken Hearted cherishes the power of love, literature, and forgiveness to transform our lives.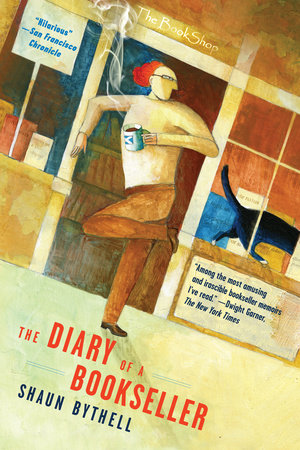 THE DIARY OF A BOOKSELLER by Shaun Bythell
"Among the most irascible and amusing bookseller memoirs I've read." —Dwight Garner, The New York Times
The Diary of a Bookseller is Shaun Bythell's funny and fascinating memoir of a year in the life at the helm of The Bookshop, in the small village of Wigtown, Scotland—and of the delightfully odd locals, unusual staff, eccentric customers, and surreal buying trips that make up his life there as he struggles to build his business…and be polite… Slowly, with a mordant wit and keen eye, Bythell is seduced by the growing charm of small-town life, despite—or maybe because of—all the peculiar characters there.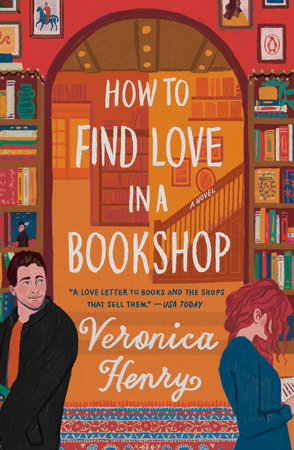 HOW TO FIND LOVE IN A BOOKSHOP: A NOVEL by Veronica Henry
The enchanting story of a bookshop, its grieving owner, a supportive literary community, and the extraordinary power of books to heal the heart. Enter the world of Nightingale Books for a serving of romance, long-held secrets, and unexpected hopes for the future—and not just within the pages on the shelves. How to Find Love in a Bookshop is the delightful story of Emilia, the unforgettable cast of customers whose lives she has touched, and the books they all cherish.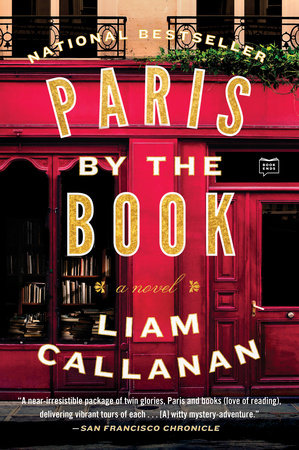 PARIS BY THE BOOK: A NOVEL by Liam Callanan
When eccentric novelist Robert Eady abruptly vanishes, he leaves behind his wife, Leah, their daughters, and, hidden in an unexpected spot, plane tickets to Paris. Charming, haunting, and triumphant, Paris by the Book follows one woman's journey as she writes her own story, exploring the power of family and the magic that hides within the pages of a book.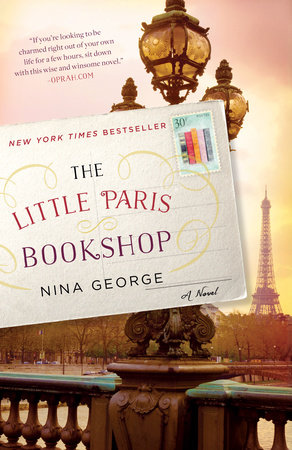 THE LITTLE PARIS BOOKSHOP: A NOVEL by Nina George
Monsieur Perdu can prescribe the perfect book for a broken heart. But can he fix his own?
Internationally bestselling and filled with warmth and adventure, The Little Paris Bookshop is a love letter to books, meant for anyone who believes in the power of stories to shape people's lives.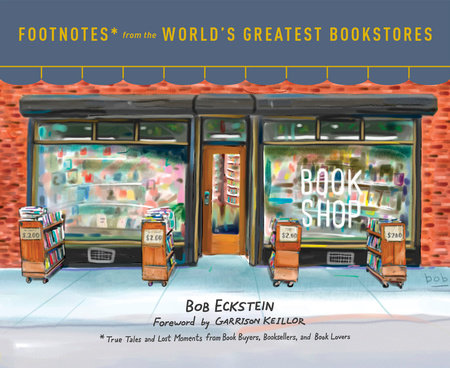 FOOTNOTES FROM THE WORLD'S GREATEST BOOKSTORES: TRUE TALES AND LOST MOMENTS FROM BOOK BUYERS, BOOKSELLERS, AND BOOK LOVERS by Bob Eckstein
From the beloved New Yorker cartoonist comes a collection of paintings and stories from some of the world's most cherished bookstores. This collection of 75 evocative paintings and colorful anecdotes invites you into the heart and soul of every community: the local bookshop, each with its own quirks, charms, and legendary stories.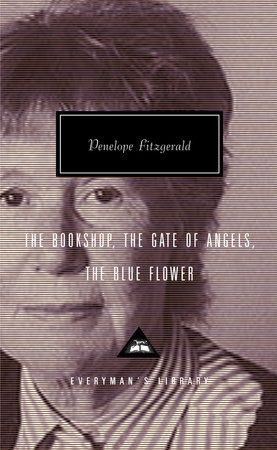 THE BOOKSHOP, THE GATE OF ANGELS, THE BLUE FLOWER by Penelope Fitzgerald; Foreword by Frank Kermode
The Bookshop is a postwar tragicomedy of manners, set in an isolated seaside town where an enterprising woman opens a bookstore only to find it beset by poltergeists, weather, and hostile townsfolk. The Gate of Angels is an Edwardian romance within a novel of ideas: a young doctor devoted to science and to his all-male Cambridge college finds his life and views disrupted by a nurse named Daisy. The Blue Flower, which won the National Book Critics Circle Award, revitalizes historical drama through the story of Novalis, an eighteenth-century German romantic poet and visionary genius, and his unlikely love affair with a simple child-woman.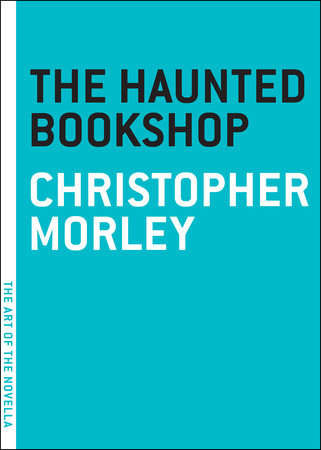 THE HAUNTED BOOKSHOP by Christopher Morley
Volumes disappear and reappear on the shelves, but the ghosts of literature aren't the only mysterious visitors in Roger Mifflin's haunted bookshop. With a deep respect for the art of bookselling, and as much flair for drama as romance, Christopher Morley has crafted a lively, humorous tale for book lovers everywhere.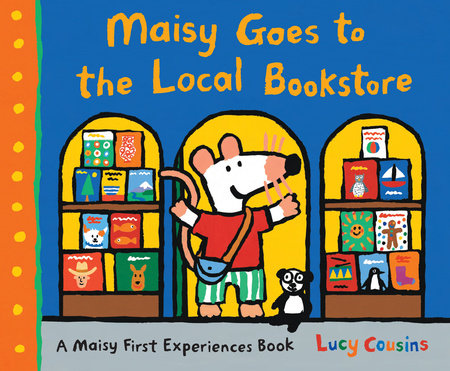 MAISY GOES TO THE LOCAL BOOKSTORE by Lucy Cousins
"The upbeat little mouse treads familiar ground in the search for literary gold. . . . Her trip introduces young readers to the delights of a local bookstore." — Kirkus Reviews
For more on these titles visit Bookstore Books
---
There's a Book for That! is brought to you by Penguin Random House's Sales department. Please follow our Tumblr by clicking here—and share this link with your accounts: theresabookforthat.tumblr.com. Thank you!
Did you see something on the news or read about something on your commute? Perhaps you noticed something trending on Twitter? Did you think: "There's a book for that!"? Then please, send it our way at theresabookforthat@penguinrandomhouse.com
Posted: August 27, 2020