Friday Reads: Indies' Top 15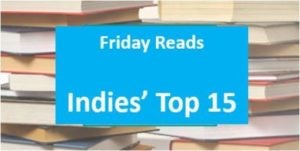 We love Fridays! Are you looking forward to some downtime this weekend? A spot of solitude for reading one of the books everyone's been talking about? To jog your memory, look no further than this list of independent bookstore bestsellers. We've culled the titles that appear on all 9 regional lists this month – 15 superbly written stories, both fiction and nonfiction, with particular affection for Toni Morrison: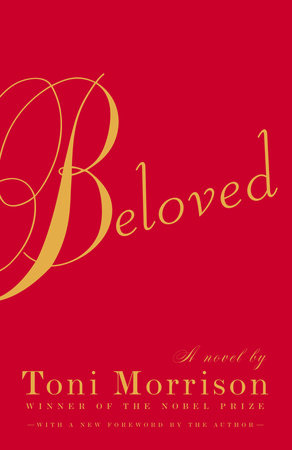 BELOVED by Toni Morrison
Staring unflinchingly into the abyss of slavery, this spellbinding novel transforms history into a story as powerful as Exodus and as intimate as a lullaby.
"You can't go wrong by reading or re-reading the collected works of Toni Morrison. Beloved, Song of Solomon, The Bluest Eye, Sula, everything else — they're transcendent, all of them. You'll be glad you read them."–Barack Obama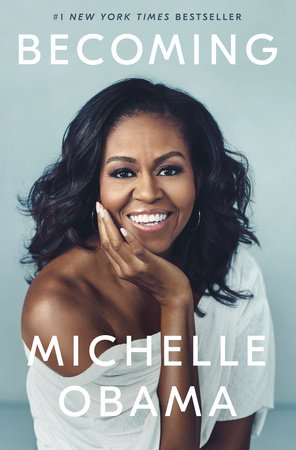 BECOMING by Michelle Obama
In her memoir, a work of deep reflection and mesmerizing storytelling, Michelle Obama invites readers into her world, chronicling the experiences that have shaped her—from her childhood on the South Side of Chicago to her years as an executive balancing the demands of motherhood and work, to her time spent at the world's most famous address. With unerring honesty and lively wit, she describes her triumphs and her disappointments, both public and private, telling her full story as she has lived it—in her own words and on her own terms. Warm, wise, and revelatory, Becoming is the deeply personal reckoning of a woman of soul and substance who has steadily defied expectations—and whose story inspires us to do the same.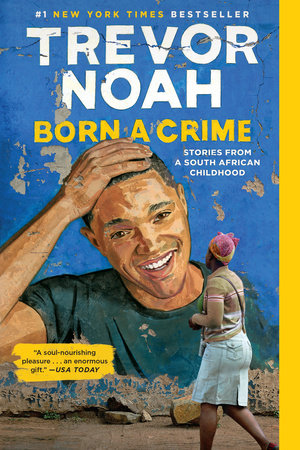 Born a Crime: Stories from a South African Childhood by Trevor Noah
Trevor Noah, host of "The Daily Show with Trevor Noah", is one of comedy's brightest voices. A light-footed but sharp-minded observer of the absurdities of politics, race, and identity, his jokes and insights draw from the wealth of experience acquired in his relatively young life. Noah was born a crime, the son of a white Swiss father and a black Xhosa mother, at a time when such a union was punishable by five years in prison. Born a Crime tells the story of a mischievous young boy who grows into a restless young man as he struggles to find himself in a world where he was never supposed to exist. These interwoven stories are equally the story of Trevor's fearless, rebellious, and fervently religious mother—a woman determined to save her son from the cycle of poverty, violence, and abuse that ultimately threatens her own life. Also available in a middle grade edition here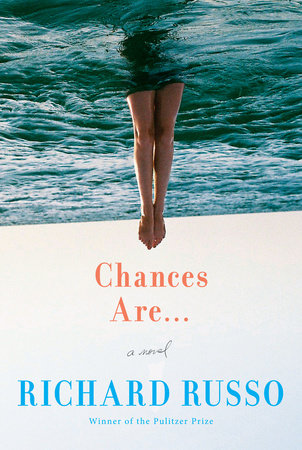 CHANCES ARE . . . A NOVEL by Richard Russo
From the Pulitzer Prize-winning author of Empire Falls comes a new revelation: a riveting story about the abiding yet complex power of friendship. Shot through with Russo's trademark comedy and humanity, Chances Are… also introduces a new level of suspense and menace that will quicken the reader's heartbeat throughout this absorbing saga.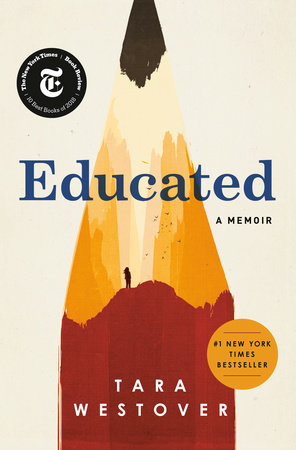 EDUCATED: A MEMOIR by Tara Westover
An unforgettable memoir in the tradition of The Glass Castle about a young girl, who, kept out of school, leaves her survivalist family in Idaho and goes on to earn a PhD from Cambridge University. With the acute insight that distinguishes all great writers, Westover has crafted a universal coming-of-age story that gets to the heart of what an education offers: the perspective to see one's life through new eyes, and the will to change it.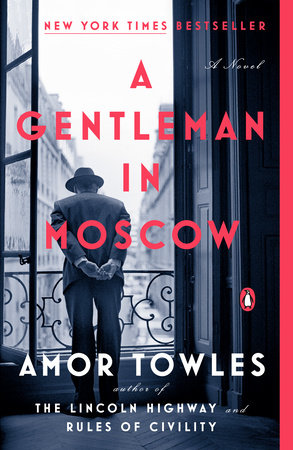 A GENTLEMAN IN MOSCOW: A NOVEL by Amor Towles
The mega-bestseller with more than 1.5 million readers that is soon to be a major television series!
In 1922, a Russian Count in his early thirties is sentenced by the Bolsheviks to spend the rest of his life in a small attic room in a luxury hotel near the Kremlin. Unexpectedly, the Count's reduced circumstances provide him entry to a much larger world of emotional discovery as he forges friendships over the following three decades with the hotel's other denizens, including a willful actress, a shrewd Kremlinite, a gregarious American, and a temperamental chef. When fate suddenly puts the life of a young girl in his hands, he must draw on all his ingenuity to protect the future she so deserves.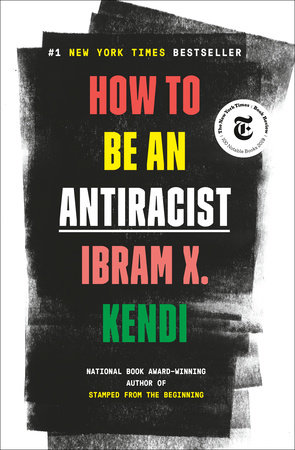 HOW TO BE AN ANTIRACIST by Ibram X. Kendi
From the National Book Award-winning author of Stamped from the Beginning comes a bracingly original approach to understanding and uprooting racism and inequality in our society—and in ourselves. In this book, Kendi weaves an electrifying combination of ethics, history, law, and science, bringing it all together with an engaging personal narrative of his own awakening to antiracism.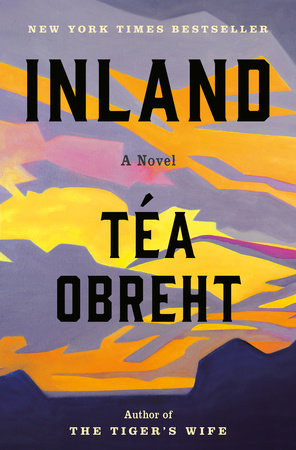 INLAND: A NOVEL by Téa Obreht
In the lawless, drought-ridden lands of the Arizona Territory in 1893, two extraordinary lives collide. Nora is an unflinching frontierswoman awaiting the return of the men in her life—her husband, a newspaperman, who has gone in search of water for the parched household, and her elder sons who have vanished after an explosive argument. Lurie is a former outlaw and a man haunted by ghosts. He sees lost souls who want something from him, and he finds reprieve from their longing in an unexpected relationship that inspires a momentous expedition across the West. The way in which Nora and Lurie's stories intertwine is the surprise and suspense of this brilliant novel.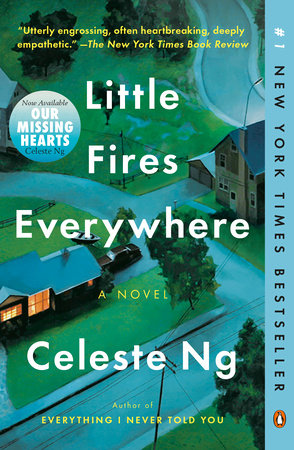 LITTLE FIRES EVERYWHERE: A NOVEL by Celeste Ng
From the bestselling author of Everything I Never Told You, Little Fires Everywhere is a riveting novel that traces the intertwined fates of the picture-perfect Richardson family in Shaker Heights, Cleveland and the enigmatic mother and daughter who upend their lives. Ng explores the weight of secrets, the nature of art and identity, and the ferocious pull of motherhood.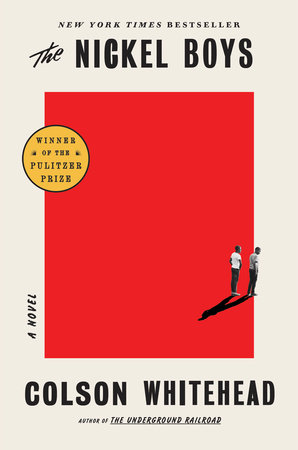 The Nickel Boys: A Novel by Colson Whitehead
In this bravura follow-up to the Pulitzer Prize, and National Book Award-winning #1 New York Times bestseller The Underground Railroad, Colson Whitehead brilliantly dramatizes another strand of American history through the story of two boys sentenced to a hellish reform school in Jim Crow-era Florida. Based on the real story of a reform school that operated for one hundred and eleven years and warped the lives of thousands of children, The Nickel Boys is a devastating narrative that showcases a great American novelist writing at the height of his powers.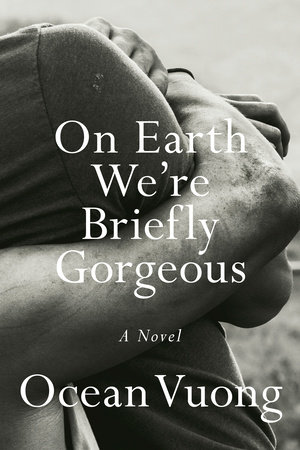 ON EARTH WE'RE BRIEFLY GORGEOUS: A NOVEL by Ocean Vuong
The brilliant, New York Times bestseller that has taken the literary world by storm: Award-winning poet Ocean Vuong's debut novel, On Earth We're Briefly Gorgeous, is a letter from a son to a mother who cannot read. Written when the speaker, Little Dog, is in his late twenties, the letter unearths a family's history that began before he was born—a history whose epicenter is rooted in Vietnam—and serves as a doorway into parts of his life his mother has never known, all of it leading to an unforgettable revelation. Ocean Vuong writes of people caught between disparate worlds, and asks how we heal and rescue one another without forsaking who we are. The question of how to survive, and how to make of it a kind of joy, powers the most important debut novel of many years.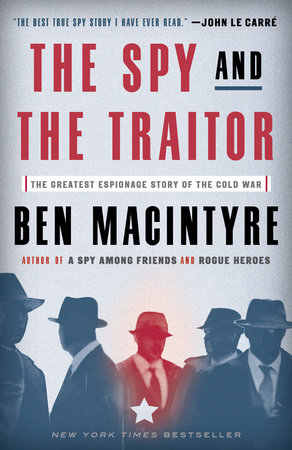 THE SPY AND THE TRAITOR: THE GREATEST ESPIONAGE STORY OF THE COLD WAR by Ben Macintyre
"the best true spy story I have ever read" – John le Carré
Unfolding the delicious three-way gamesmanship between America, Britain, and the Soviet Union, Ben Macintyre's latest is "another can't miss account of intrigue and intelligence" (Boston Globe).
THERE THERE by Tommy Orange
The sensational, bestselling debut that has taken the literary world by storm: Tommy Orange writes of the plight of the urban Native American—the Native American in the city—in a stunning novel that grapples with a complex and painful history, with an inheritance of beauty and profound spirituality, and with a plague of addiction, abuse, and suicide. An unforgettable debut, destined to become required reading in schools and universities across the country.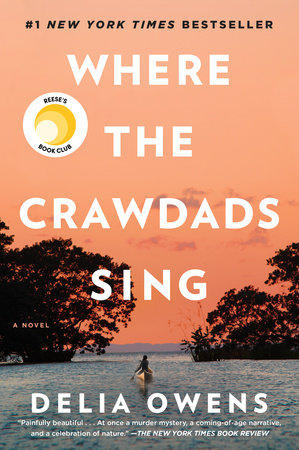 WHERE THE CRAWDADS SING by Delia Owens
A Reese Witherspoon x Hello Sunshine Book Club Pick
For years, rumors of the "Marsh Girl" have haunted Barkley Cove, a quiet town on the North Carolina coast. So in late 1969, when handsome Chase Andrews is found dead, the locals immediately suspect Kya Clark, the so-called Marsh Girl. But Kya is not what they say. Sensitive and intelligent, she has survived for years alone in the marsh that she calls home, finding friends in the gulls and lessons in the sand. Then the time comes when she yearns to be touched and loved. When two young men from town become intrigued by her wild beauty, Kya opens herself to a new life—until the unthinkable happens.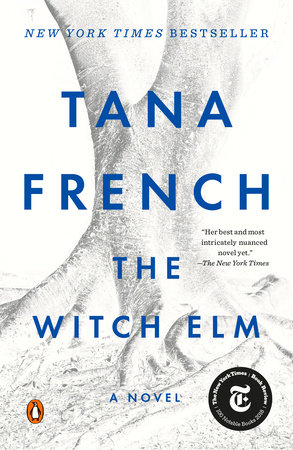 THE WITCH ELM: A NOVEL by Tana French
Toby is a happy-go-lucky charmer who's dodged a scrape at work and is celebrating with friends when the night takes a turn that will change his life – he surprises two burglars who beat him and leave him for dead. Struggling to recover from his injuries, beginning to understand that he might never be the same man again, he takes refuge at his family's ancestral home to care for his dying uncle Hugo. Then a skull is found in the trunk of an elm tree in the garden – and as detectives close in, Toby is forced to face the possibility that his past may not be what he has always believed.
For more on these titles visit Indies Best
And here are links to all 9 Independent Booksellers Associations:
New England Independent Booksellers Association (NEIBA)
Southern Independent Booksellers Alliance (SIBA)
Mountains & Plains Independent Booksellers Association (MPIBA)
Pacific Northwest Booksellers Association (PNBA)
Southern California Independent Booksellers Association (SCIBA)
Northern California Independent Booksellers Association (NCIBA)
New Atlantic Independent Booksellers Association NAIBA)
Great Lakes Independent Booksellers Association (GLIBA)
Midwest Independent Booksellers Association (MIBA)
---
There's a Book for That! is brought to you by Penguin Random House's Sales department. Please follow our Tumblr by clicking here—and share this link with your accounts: theresabookforthat.tumblr.com. Thank you!
Did you see something on the news or read about something on your commute? Perhaps you noticed something trending on Twitter? Did you think: "There's a book for that!"? Then please, send it our way at theresabookforthat@penguinrandomhouse.com
Posted: August 23, 2019