Friday Reads: International Day of The Girl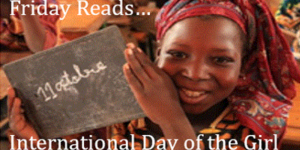 "We need to uphold the equal rights, voices and influence of girls in our families, communities and nations. Girls can be powerful agents of change, and nothing should keep them from participating fully in all areas of life." — UN Secretary-General António Guterres
Every year on October 11, the International Day of the Girl, UNICEF works with girls to amplify their voices and stand up for their rights. This year, under the theme, "GirlForce: Unscripted and unstoppable", we celebrate achievements by, with and for girls!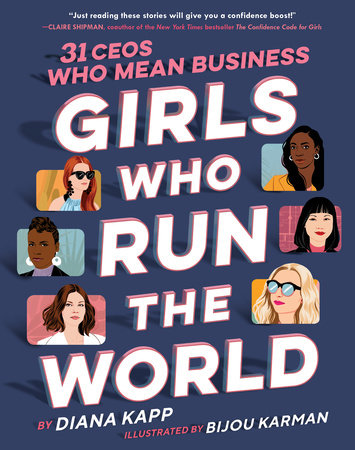 GIRLS WHO RUN THE WORLD: 31 CEOS WHO MEAN BUSINESS by Diana Kapp; Illustrated by Bijou Karman
Part biography, part business how-to, and fully empowering, With colorful portraits, fun interviews and DIY tips, Girls Who Run the World features the success stories of 31 leading ladies today of companies like Rent the Runway, PopSugar, and Soul Cycle.
This collection gives girls of all ages the tools they need to follow their passions, turn ideas into reality and break barriers in the business world.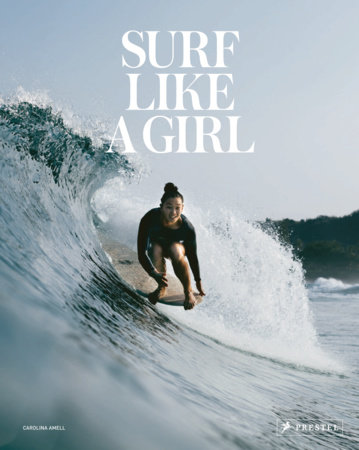 SURF LIKE A GIRL by Carolina Amell
If you thought surfing was a male-dominated sport, think again. The thirty women surfers profiled in this thrilling collection can rip a wave with the best of them. Hailing from all over the world, each surfer is featured in breathtaking photography and with their own inspirational words.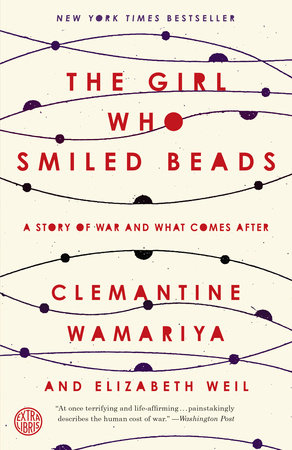 THE GIRL WHO SMILED BEADS: A STORY OF WAR AND WHAT COMES AFTER by Clemantine Wamariya and Elizabeth Weil
In 1994, young Clemantine Wamariya and her 15-year-old sister, Claire, fled the Rwandan massacre and spent the next six years migrating through seven African countries, searching for safety—perpetually hungry, imprisoned and abused, enduring and escaping refugee camps, finding unexpected kindness, witnessing inhuman cruelty. When Clemantine was twelve, she and her sister were granted refugee status in the United States; there, in Chicago, their lives diverged. Though their bond remained unbreakable, Claire, who had for so long protected and provided for Clemantine, was a single mother struggling to make ends meet, while Clemantine was taken in by a family who raised her as their own. Yet the years of being treated as less than human, of going hungry and seeing death, could not be erased. In The Girl Who Smiled Beads, Clemantine provokes us to look beyond the label of "victim" and recognize the power of the imagination to transcend even the most profound injuries and aftershocks.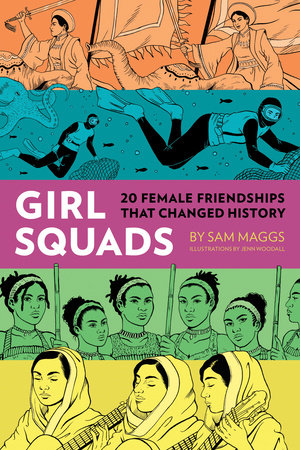 GIRL SQUADS: 20 FEMALE FRIENDSHIPS THAT CHANGED HISTORY by Sam Maggs, Jenn Woodall
Spanning art, science, politics, activism, and sports, these 20 diverse profiles show just how essential female friendship have been across history and around the world.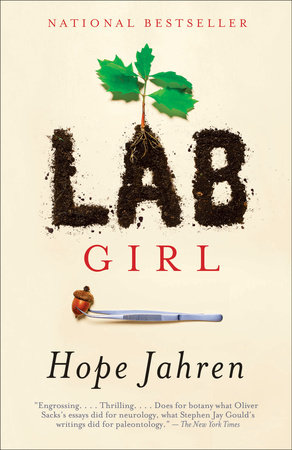 LAB GIRL by Hope Jahren
An extraordinary debut memoir from a woman in science who, in the tradition of Oliver Sacks, shares her knowledge of the natural world—and infects us with her boundless passion for discovery. Geobiologist Hope Jahren has spent her life studying trees, flowers, seeds, and soil. Her first book is a revelatory treatise on plant life—but it is also so much more. Lab Girl is a book about work, love, and the mountains can be moved when those two things come together.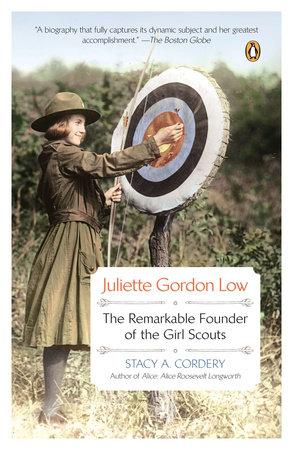 JULIETTE GORDON LOW: THE REMARKABLE FOUNDER OF THE GIRL SCOUTS by Stacy A. Cordery
Born at the start of the Civil War, Juliette "Daisy" Gordon Low struggled to reconcile being a good Southern belle with being true to her adventurous spirit. Accidentally deafened, she married a dashing British patrician and moved to England, where she quickly became dissatisfied with the aimlessness of privileged life. Her search for greater purpose ended when she met Robert Baden-Powell, founder of the Boy Scouts, and was inspired to recreate his program for girls. The Girl Scouts of the USA—which can now count more than fifty-nine million American girls and women among its past members—aims to instill useful skills and moral values in its young members, with an emphasis on fun. In this lively and accessible biography of its intrepid founder, Stacy A. Cordery paints a dynamic portrait of an intriguing woman and a true pioneer whose work touched the lives of millions of girls and women around the world.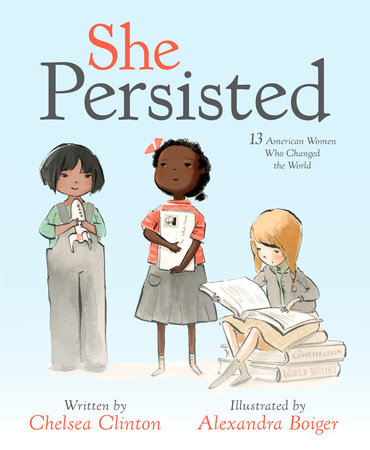 SHE PERSISTED: 13 AMERICAN WOMEN WHO CHANGED THE WORLD by Chelsea Clinton; Illustrated by Alexandra Boiger
Chelsea Clinton introduces tiny feminists, mini activists and little kids who are ready to take on the world to thirteen inspirational women who never took no for an answer, and who always, inevitably and without fail, persisted. Available as a board book on 10/22/2019!
MY CORNER OF THE RING by Jesselyn Silva
This middle grade memoir of a girl boxer and uture Olympian. In this Lean-In style inspirational memoir, twelve-year-old Jesselyn Silva offers a ringside seat to girl power and what it takes to win in the ring and in life: punch by punch. My Corner of the Ring shows kids what it means to be true to yourself and stick with your dreams even when facing adversity and ridicule.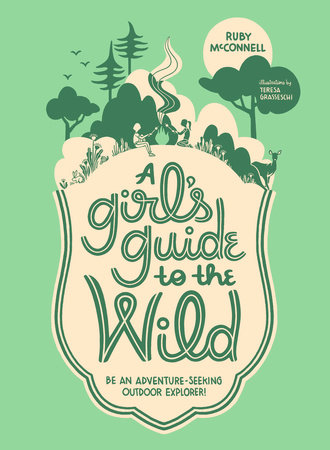 A GIRL'S GUIDE TO THE WILD: BE AN ADVENTURE-SEEKING OUTDOOR EXPLORER! by Ruby McConnell, Teresa Grasseschi
Girls belong outdoors! This handbook covers everything you need to get outside, including ideas for what to do, camping and hiking basics, body stuff in the wilderness, advanced skills like maps, weather, and first aid, as well as recipes, projects, activities, and profiles of inspiring outdoorswomen.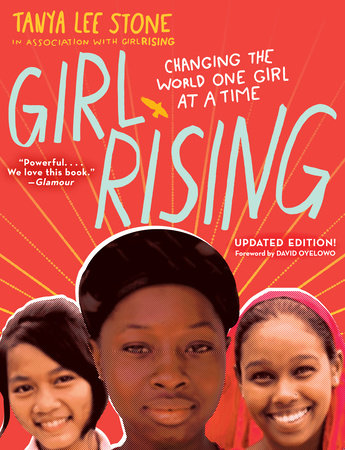 GIRL RISING: CHANGING THE WORLD ONE GIRL AT A TIME by Tanya Lee Stone
A KIRKUS REVIEWS BEST TEEN BOOK OF THE YEAR
A gorgeous, full-color oversized book about educating girls across the world, inspired by the documentary. This book—which can stand alone—is an expansion of that film. Author Tanya Lee Stone deftly integrates raw interview footage from the filmmakers with her own research to illuminate the facts and stories behind the girls in the film and more than twenty-five others around the world—girls who are conquering obstacles,becoming empowered, creating their own possibilities.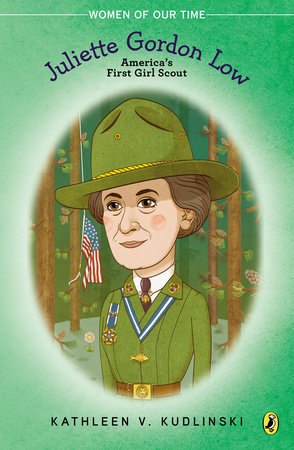 JULIETTE GORDON LOW: AMERICA'S FIRST GIRL SCOUT by Kathleen V. Kudlinski
In 1912, no one thought that children should be listened to. No one except "Daisy," that is. She wanted girls to learn that they could be active and make a real difference in the world. She overcame both deafness and the disapproval of her family to establish the Girl Scouts.
GLOBAL BABY GIRLS by The Global Fund for Children
Babies love to look at babies and this bright collection of photos is a ticket to an around-the-world journey. From Peru to China, Russia to Mali, this board book features captivating photographs of curious, joyful, and adventurous baby girls from fifteen different cultures. The bright and bold pictures paired with simple text share a powerful message: no matter where they are born, baby girls can grow up to change the world.
For more on these and related titles visit the collection International Day of Girls
For more on International Day of the Girl visit https://www.un.org/en/events/girlchild/
---
There's a Book for That! is brought to you by Penguin Random House's Sales department. Please follow our Tumblr by clicking here—and share this link with your accounts: theresabookforthat.tumblr.com. Thank you!
Did you see something on the news or read about something on your commute? Perhaps you noticed something trending on Twitter? Did you think: "There's a book for that!"? Then please, send it our way at theresabookforthat@penguinrandomhouse.com
Posted: October 11, 2019