Friday Reads: International Literacy Day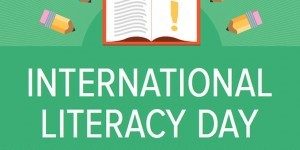 Saturday, September 8th is International Literacy Day. Since 1989, the International Literacy Association's Teachers' Choices project has identified books that teachers, librarians, and literacy specialists consider exceptional for encouraging young people to read. Parents and families will also find these recommendations ideal for reading aloud or for help answering important questions prompted by children's experiences as they grow up. Penguin Random House has a number of excellent fiction and nonfiction titles on the list as follows: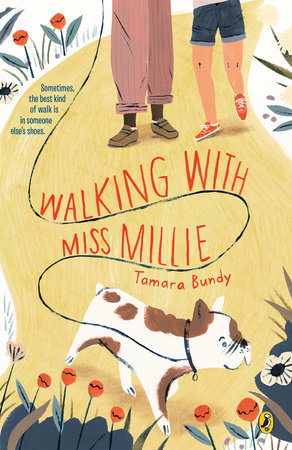 WALKING WITH MISS MILLIE by Tamara Bundy
A poignant and unforgettable middle-grade debut about the friendship between a young white girl and her elderly black neighbor in the 1960s Georgia. Perfect for fans of One Crazy Summer.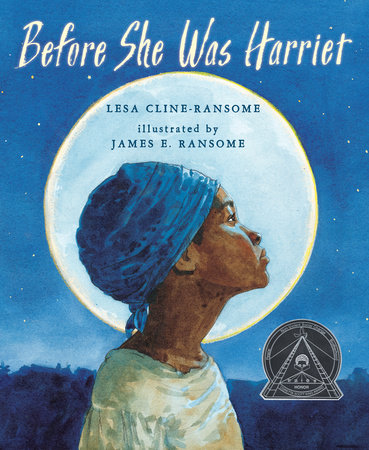 BEFORE SHE WAS HARRIET by Lesa Cline-Ransome, James E. Ransome
A Coretta Scott King Honor Book!
A lush and lyrical biography of Harriet Tubman, written in verse and illustrated by an award-winning artist. We know her today as Harriet Tubman, but in her lifetime she was called by many names. As General Tubman she was a Union spy. As Moses she led hundreds to freedom on the Underground Railroad. As Minty she was a slave whose spirit could not be broken. An evocative poem and opulent watercolors come together to honor a woman of humble origins whose courage and compassion make her larger than life.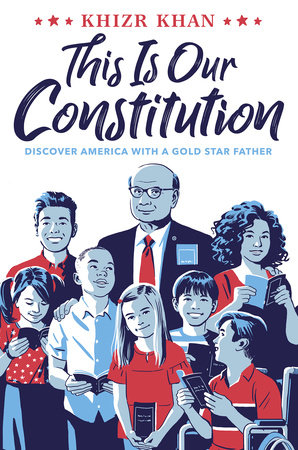 THIS IS OUR CONSTITUTION: DISCOVER AMERICA WITH A GOLD STAR FATHER by Khizr Khan
From Gold Star father and beloved Democratic National Convention speaker Khizr Khan comes a book for young people about the Constitution—what it says and why it matters for everyone.
Khizr Khan grew up in Pakistan, with few of the fundamental rights that are enshrined in the Constitution. He immigrated to America and became a citizen, raising his family to appreciate and honor all our nation has to offer. Khizr Khan is deeply passionate about the Constitution: the guarantees and protections it provides for each and every person and the beacon of light it shines throughout the world.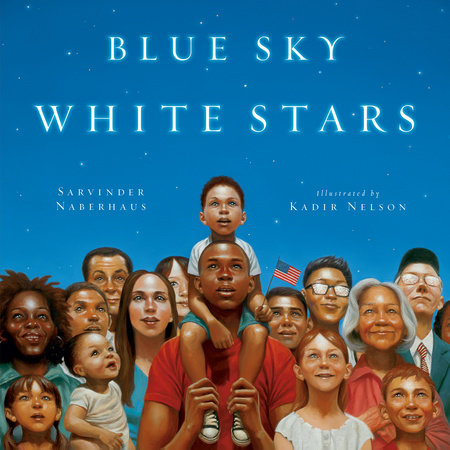 BLUE SKY WHITE STARS by Kadir Nelson, Sarvinder Naberhaus
Wonderfully spare, deceptively simple verses pair with richly evocative paintings to celebrate the iconic imagery of our nation, beginning with the American flag. Each spread, sumptuously illustrated by award-winning artist Kadir Nelson, depicts a stirring tableau, from the view of the Statue of Library at Ellis Island to civil rights marchers shoulder to shoulder, to a spacecraft at Cape Canaveral blasting off. This book is an ode to America then and now, from sea to shining sea.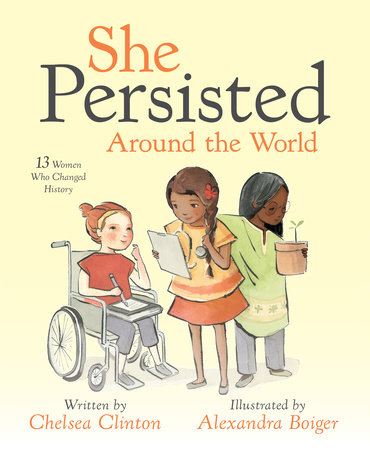 SHE PERSISTED: 13 AMERICAN WOMEN WHO CHANGED THE WORLD by Chelsea Clinton; Illustrated by Alexandra Boiger
Throughout American history, there have always been women who have spoken out for what's right, even when they have to fight to be heard. In early 2017, Senator Elizabeth Warren's refusal to be silenced in the Senate inspired a spontaneous celebration of women who persevered in the face of adversity. In this book, Chelsea Clinton celebrates thirteen American women who helped shape our country through their tenacity, sometimes through speaking out, sometimes by staying seated, sometimes by captivating an audience.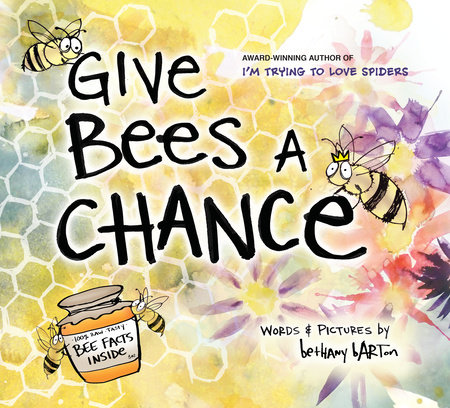 GIVE BEES A CHANCE by Bethany Barton
Bethany Barton's interactive cartoon-style illustrations and hilarious narrator mean this book is full of facts and fun. With bees officially on the endangered animals list, it's more important now than ever to get on board with our flying, honey-making friends!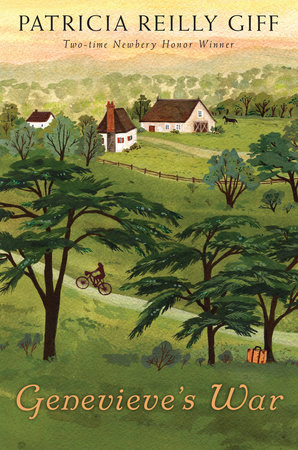 GENEVIEVE'S WAR by Patricia Reilly Giff, Becca Stadtlander
Thirteen-year-old American girl Genevieve has spent the summer of 1939 at her grandmother's farm in Alsace, France. Then she makes an impulsive choice: to stay in France. It proves to be a dangerous decision. World War II erupts. The Nazis conquer Alsace and deport the Jews and others. A frightening German officer commandeers a room in Meme's farmhouse. And when Gen's friend Remi commits an act of sabotage, Gen is forced to hide him in the attic—right above the Nazi officer's head. Genevieve's War is a gripping story that brings the war in occupied France vividly to life. It is a companion work to Lily's Crossing, a Newbery Honor Book.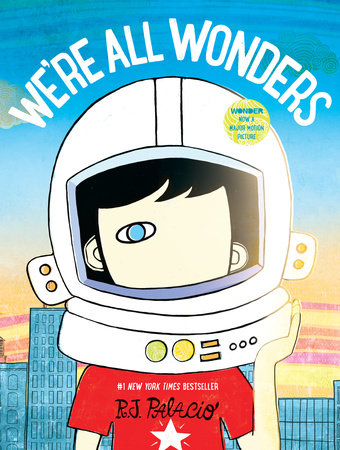 WE'RE ALL WONDERS by R. J. Palacio
More than 6 million people have fallen in love with Wonder and have joined the movement to "Choose Kind." Now younger readers can meet Auggie Pullman, an ordinary boy with an extraordinary face, and his beloved dog, Daisy. Countless fans have asked R. J. Palacio to write a book for younger readers. With We're All Wonders, she makes her picture-book debut as both author and artist, with a spare, powerful text and striking, richly imagined illustrations. We're All Wonders may be Auggie's story, but it taps into every child's longing to belong, and to be seen for who they truly are. It's the perfect way for families and educators to talk about empathy and kindness with young children.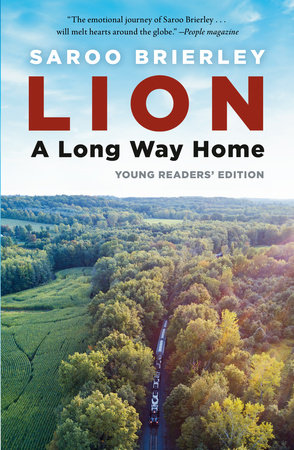 LION: A LONG WAY HOME (Young Readers' Edition) by Saroo Brierley
The young readers' edition of the true story that inspired "Lion", the Academy Award nominated film starring Dev Patel, David Wenham, Rooney Mara, and Nicole Kidman. When Saroo Brierley used Google Earth to find his long-lost home town half a world away, he made global headlines. Saroo had become lost on a train in India at the age of five. Not knowing the name of his family or where he was from, he survived for weeks on the streets of Kolkata before being taken into an orphanage and adopted by a couple in Australia. Despite being happy in his new family, Saroo always wondered about his origins. When he was a young man the advent of Google Earth led him to pore over satellite images of India for landmarks he recognized. And one day, after years of searching, he miraculously found what he was looking for and set off on a journey to find his mother. This edition features new material from Saroo about his childhood, including a new foreword and a Q&A about his experiences and the process of making the film.
For more on these titles visit the collection International Literacy Day
Posted: September 7, 2018