Friday Reads: International Women's Day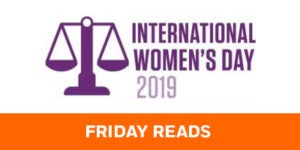 Today, we celebrate International Women's Day. In 1977, the United Nations General Assembly invited member states to proclaim March 8 as the UN Day for women's rights and world peace. This year, The International Women's Day 2019 campaign theme of #BalanceforBetter is "a call-to-action for driving gender balance across the world." Forward the cause by reading one, or all, of our featured titles including Nobel Prize winners, graphic memoirs, diaries and oral histories from war zones as well as bestselling biographies of women who have left an indelible mark on our world: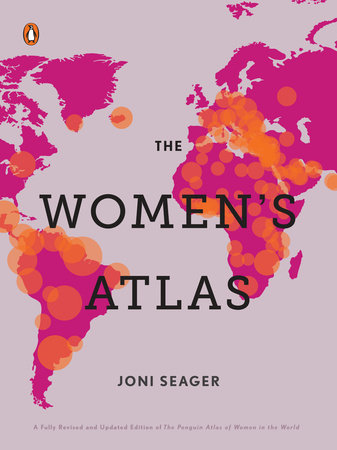 THE WOMEN'S ATLAS: FIFTH EDITION by Joni Seager
"When is an atlas a page-turner? When it makes the female half of the world visible in reliable statistics and glorious graphics. Nobody should be without this book."—Gloria Steinem
Events across the world continue to reveal the importance of understanding how women live across continents and cultures. In this newly updated fifth edition of her eye-opening atlas, Joni Seager employs up-to-the-minute research and data to show what shifts have occurred since the first edition was published over thirty years ago—the strides made by women and the distance still to be traveled. She explores the current status of women in relation to key issues, including equality, motherhood, feminism, the culture of beauty, women at work, women in the global economy, changing households, domestic violence, lesbian rights, women in government, and others. Providing a wealth of information, creatively displayed through maps and infographics as well as text, The Penguin Atlas of Women in the World is an invaluable resource on the status of women around the world today.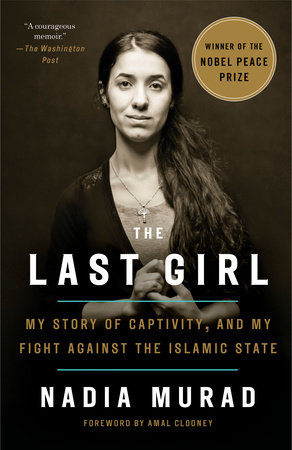 THE LAST GIRL: MY STORY OF CAPTIVITY, AND MY FIGHT AGAINST THE ISLAMIC STATE by Nadia Murad, Amal Clooney
Nobel Peace Prize winner Nadia Murad tells her harrowing, and ultimately inspiring, story in this intimate memoir of survival as a former captive of the Islamic State. Today, Nadia's story—as a witness to the Islamic State's brutality, a survivor of rape, a refugee, a Yazidi—has forced the world to pay attention to the ongoing genocide in Iraq. It is a call to action, a testament to the human will to survive, and a love letter to a lost country, a fragile community, and a family torn apart by war.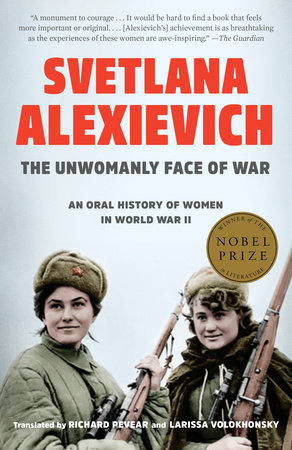 THE UNWOMANLY FACE OF WAR: AN ORAL HISTORY OF WOMEN IN WORLD WAR II by Svetlana Alexievich
From the winner of the 2015 Nobel Prize in Literature, Svetlana Alexievich's first book, an oral history of women's experiences in WWII across Europe and Russia.
When the Swedish Academy awarded Svetlana Alexievich the Nobel Prize in Literature, they praised her for inventing "a new kind of literary genre." Sara Danius, the permanent secretary of the Swedish Academy, added that her work comprises "a history of emotions—a history of the soul." Also available in Spanish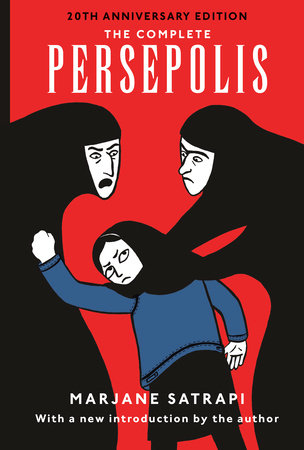 THE COMPLETE PERSEPOLIS by Marjane Satrapi
Here, in one volume: Marjane Satrapi's best-selling, internationally acclaimed graphic memoir.
Persepolis is the story of Satrapi's unforgettable childhood and coming of age within a large and loving family in Tehran during the Islamic Revolution; of the contradictions between private life and public life in a country plagued by political upheaval; of her high school years in Vienna facing the trials of adolescence far from her family; of her homecoming–both sweet and terrible; and, finally, of her self-imposed exile from her beloved homeland.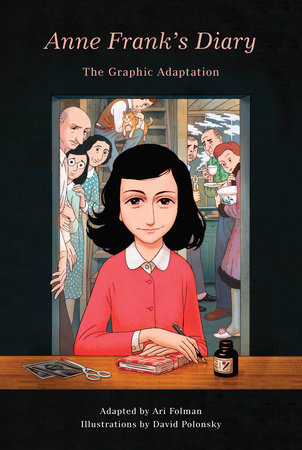 ANNE FRANK'S DIARY: THE GRAPHIC ADAPTATION BY ANNE FRANK by David Polonsky and Ari Folman
A timeless story rediscovered by each new generation, The Diary of a Young Girl stands without peer. Adapted by Ari Folman, illustrated by David Polonsky, and authorized by the Anne Frank Foundation in Basel, this is the first graphic edition of The Diary and includes extensive quotation directly from the definitive edition. It remains faithful to the original, while the stunning illustrations interpret and add layers of visual meaning and immediacy to this classic work of Holocaust literature.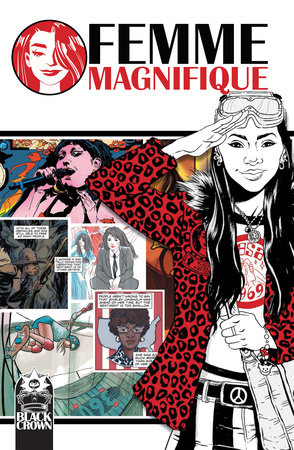 FEMME MAGNIFIQUE: 50 MAGNIFICENT WOMEN WHO CHANGED THE WORLD by Shelly Bond
A comic book anthology salute to 50 magnificent women who take names, crack ceilings, and change the game in pop, politics, art, and science. 50 female trailblazers of yesterday and today each get a 4-color sequential tribute in Femme Magnifique. This collection features 3-page short stories about women from the arenas of pop music, politics, art, and science. Creators from South Africa, India, England, Denmark, the U.S. and other locales converge to share stories of personal heroines Kate Bush, Octavia Butler, Rumiko Takahashi, Ada Lovelace, Misty Copeland, Margaret Sanger, Michelle Obama, Sally Ride, Harriet Tubman ,and more!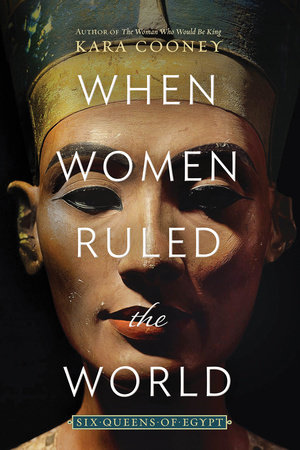 WHEN WOMEN RULED THE WORLD: SIX QUEENS OF EGYPT by Kara Cooney
This riveting narrative explores the lives of six remarkable female pharaohs, from Hatshepsut to Cleopatra—women who ruled with real power—and shines a piercing light on our own perceptions of women in power today.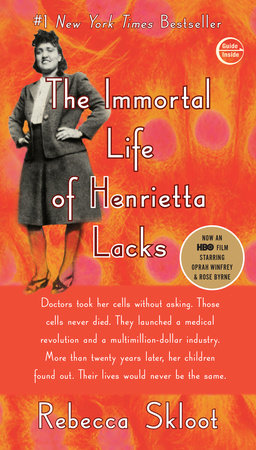 THE IMMORTAL LIFE OF HENRIETTA LACKS by Rebecca Skloot
Her name was Henrietta Lacks, but scientists know her as HeLa. She was a poor black tobacco farmer whose cells—taken without her knowledge in 1951—became one of the most important tools in medicine, bought and sold by the billions, with devastating effects on her family. This phenomenal New York Times bestseller tells a riveting story of ethics, race, and medicine colliding; of scientific discovery and faith healing; and of a daughter's persistent desire to know her mother.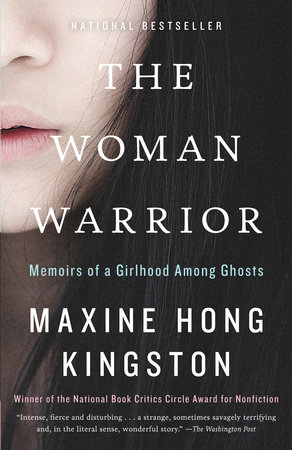 THE WOMAN WARRIOR: MEMOIRS OF A GIRLHOOD AMONG GHOSTS by Maxine Hong Kingston
In her award-winning book The Woman Warrior, Maxine Hong Kingston created an entirely new form—an exhilarating blend of autobiography and mythology, of world and self, of hot rage and cool analysis. First published in 1976, it has become a classic in its innovative portrayal of multiple and intersecting identities—immigrant, female, Chinese, American.
FOR YOUNGER READERS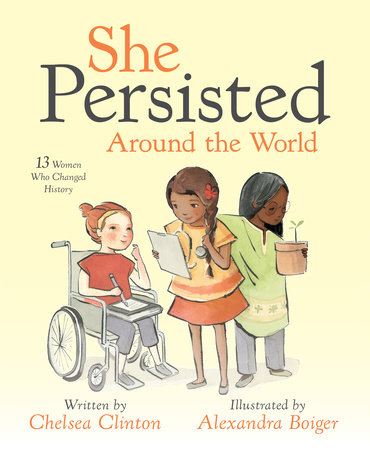 SHE PERSISTED AROUND THE WORLD: 13 WOMEN WHO CHANGED HISTORY by Chelsea Clinton, Alexandra Boiger
Women around the world have long dreamed big, even when they've been told their dreams didn't matter. They've spoken out, risen up and fought for what's right, even when they've been told to be quiet. Whether in science, the arts, sports or activism, women and girls throughout history have been determined to break barriers and change the status quo. They haven't let anyone get in their way and have helped us better understand our world and what's possible. In this companion book to She Persisted: 13 American Women Who Changed the World, Chelsea Clinton introduces readers to a group of thirteen incredible women who have shaped history all across the globe.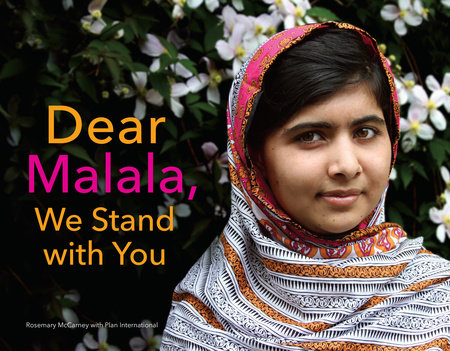 DEAR MALALA, WE STAND WITH YOU by Rosemary McCarney
An inspiring letter to Malala Yousafzai, winner of the 2014 Nobel Peace Prize, that is both a show of support and a call to action for girls around the world. Malala became the youngest person to win the Nobel Peace Prize after she survived being shot in the head by the Taliban for speaking out in favor of a girl's right to an education. She survived this brutal attack and has emerged as a very powerful voice for social justice in the world. Dear Malala, We Stand with You captures the impact Malala has had on girls from all walks of life. In powerfully simple language and stunning photographs, the struggles from poverty and violence faced by girls everywhere become a catalyst for change. The book includes an excerpt from Malala's UN speech and provides readers with ways they can help and participate. Malala's bravery has shown that one person and one voice is enough to change the world. As UN Secretary-General Ban Ki-moon said, the terrorists are most afraid of "the girl with a book."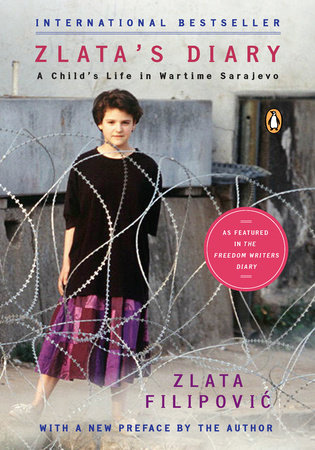 ZLATA'S DIARY: A CHILD'S LIFE IN WARTIME SARAJEVO: REVISED EDITION by Zlata Filipovic
When Zlata's Diary was first published at the height of the Bosnian conflict, it became an international bestseller and was compared to The Diary of Anne Frank, both for the freshness of its voice and the grimness of the world it describes. It begins as the day-to-day record of the life of a typical eleven-year-old girl, preoccupied by piano lessons and birthday parties. But as war engulfs Sarajevo, Zlata Filipovic becomes a witness to food shortages and the deaths of friends and learns to wait out bombardments in a neighbor's cellar. Yet throughout she remains courageous and observant. The result is a book that has the power to move and instruct readers a world away.
For more on these and related titles visit the collection: International Women's Day
---
There's a Book for That! is brought to you by Penguin Random House's Sales department. Please follow our Tumblr by clicking here—and share this link with your accounts: theresabookforthat.tumblr.com. Thank you!
Did you see something on the news or read about something on your commute? Perhaps you noticed something trending on Twitter? Did you think: "There's a book for that!"? Then please, send it our way at theresabookforthat@penguinrandomhouse.com
Posted: March 8, 2019