Friday Reads: It's Spring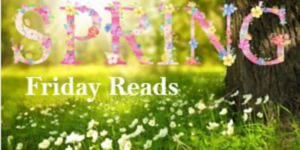 "In the spring, I have counted 136 different kinds of weather inside of 24 hours."
— Mark Twain
The writer speaks the truth! The first day of Spring is here. Weather permitting, we recommend a neighborhood stroll. Spring's renewal is sorely welcome as are these fresh picks for all ages:.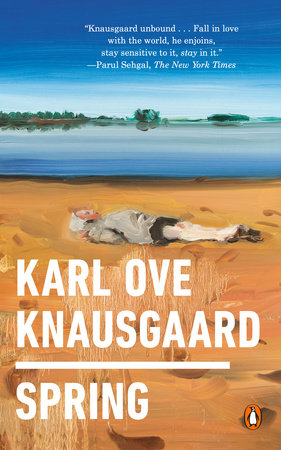 SPRING by Karl Ove Knausgaard
You don't know what air is, and yet you breathe. You don't know what sleep is, yet you sleep. You don't know what night is, yet you lie in it. You don't know what a heart is, yet your own heart beats steadily in your chest, day and night, day and night, day and night. Utterly gripping and brilliantly rendered in Knausgaard's famously sensitive, pensive, and honest style, Spring is the account of a shocking and heartbreaking familial trauma and the emotional epicenter of this singular literary series.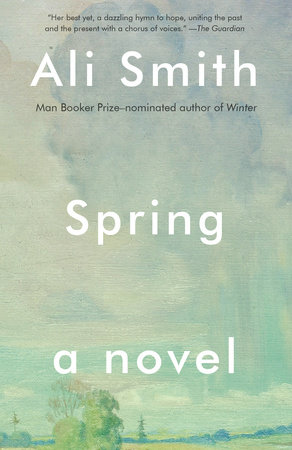 SPRING: A NOVEL by Ali Smith
What unites Katherine Mansfield, Charlie Chaplin, Shakespeare, Rilke, Beethoven, Brexit, the present, the past, the north, the south, the east, the west, a man mourning lost times, a woman trapped in modern times? Spring. The great connective. With an eye to the migrancy of story over time, Ali Smith tells the impossible tale of an impossible time. In a time of walls and lockdown Smith opens the door.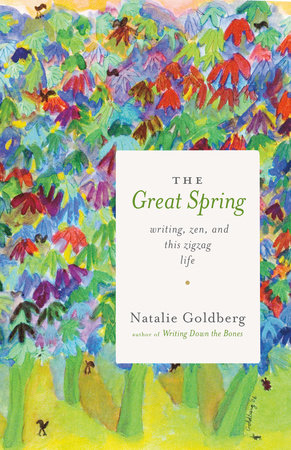 THE GREAT SPRING: WRITING, ZEN, AND THIS ZIGZAG LIFE by Natalie Goldberg
Here, Natalie Goldberg, "a writer both energized and enlightened" (Julia Cameron), shares those vivid moments that have wakened her to new ways of being. We follow alongside her mapless meanderings in the New Mexican desert and her pilgrimages to Bob Dylan's birthplace and to Larry McMurtry's dusty Texas ghost town of rare books. We feel her deep hunger while she sits zazen in a monastery in Japan, and her profound loss when she hears of the passing of a dear friend while teaching in the French countryside. Through it all, she remains grounded in the practices of writing and of Zen.
COMING SOON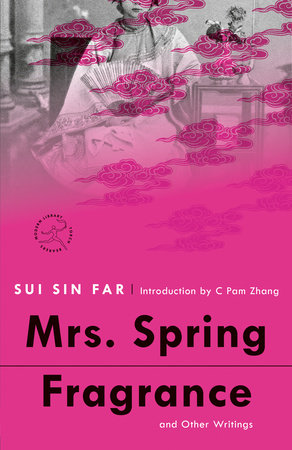 MRS. SPRING FRAGRANCE AND OTHER WRITINGS by Sui Sin Far; Introduction by C Pam Zhang
A rediscovered classic of linked short stories set in San Francisco's Chinatown, portraying Chinese Americans as they fall in love, encounter racism, and wrestle with their new, hyphenated identities—a century before writers like Maxine Hong Kingston and Amy Tan. Set in early twentieth-century Chinatown, Mrs. Spring Fragrance and Other Writings is the story of Chinese men and women living in the United States as they wrestle with prejudice and forced detention; choose to become wholly Americanized or stay true to their cultural heritage; meet both kind and predatory Americans; and find love, purpose, and understanding within their families.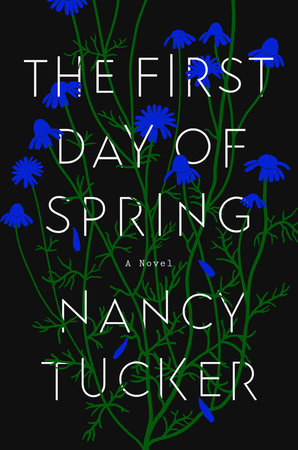 THE FIRST DAY OF SPRING: A NOVEL by Nancy Tucker
A riveting page-turner about what propels one 8-year-old girl to commit an unspeakable act, and the tensely moving effect it has on the rest of her life – especially once she has a child of her own. Nancy Tucker leaves the reader breathless as she considers what happens when innocence and survival instincts collide. Tucker writes from professional experience in pediatric mental health, and she inhabits the voices of her young protagonists with a shocking authenticity and precision that moves the reader from sympathy to humor to horror to heartbreak and back again.
FOR YOUNGER READERS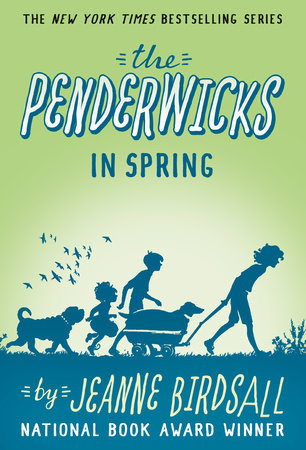 THE PENDERWICKS IN SPRING by Jeanne Birdsall
Filled with all the heart, hilarity, and charm that has come to define this beloved clan, The Penderwicks in Spring is about fun and family and friends (and dogs), and what happens when you bring what's hidden into the bright light of the spring sun.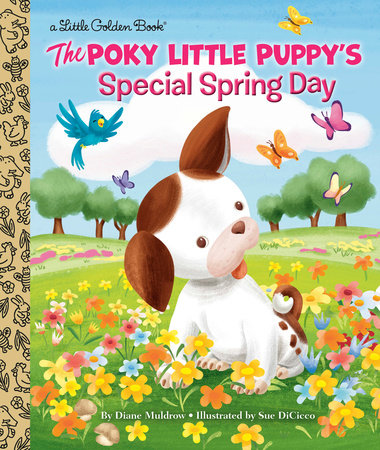 THE POKY LITTLE PUPPY'S SPECIAL SPRING DAY by Diane Muldrow; Illustrated by Sue DiCicco
Poky and his siblings are excited to play outside on this beautiful spring day. They sniff fresh flowers, splash in puddles after getting caught in a passing shower, and even join some children in an Easter egg hunt! This new Little Golden Book is written and illustrated to recall the bestselling classic story, The Poky Little Puppy, published back in 1942. Boys and girls will love spending their special spring days reading this story.
For more on these and related titles, visit Spring 2021
---
There's a Book for That! is brought to you by Penguin Random House's Sales department. Please follow our Tumblr by clicking here—and share this link with your accounts: theresabookforthat.tumblr.com. Thank you!
Did you see something on the news or read about something on your commute? Perhaps you noticed something trending on Twitter? Did you think: "There's a book for that!"? Then please, send it our way at theresabookforthat@penguinrandomhouse.com
Posted: March 19, 2021