Friday Reads: James Baldwin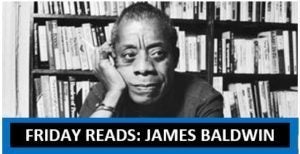 "You read a book, and everything is activated. You watch a movie, and it's a very passive experience. In a book, the author describes the smell. Through synesthesia, you intellectually smell this thing in your head." – Barry Jenkins, Director of If Beale Street Could Talk
If Beale Street Could Talk, the first feature film adaptation in English of a James Baldwin novel, is nominated for three Academy Awards, including best supporting actress and best adapted screenplay. As its director, Barry Jenkins, said in a PBS NewsHour interview about the process: "Baldwin's stock and trade was the interior voice, the interior life." Penguin Random House is the proud publisher of James Baldwin's oevre which we invite you to discover (or rediscover):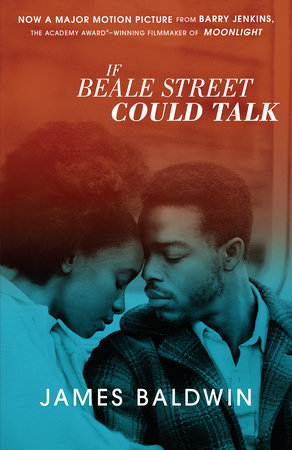 IF BEALE STREET COULD TALK (Movie Tie-In) by James Baldwin
Told through the eyes of Tish, a nineteen-year-old girl, in love with Fonny, a young sculptor who is the father of her child, Baldwin's story mixes the sweet and the sad. Tish and Fonny have pledged to get married, but Fonny is falsely accused of a terrible crime and imprisoned. Their families set out to clear his name, and as they face an uncertain future, the young lovers experience a kaleidoscope of emotions–affection, despair, and hope. In a love story that evokes the blues, where passion and sadness are inevitably intertwined, Baldwin has created two characters so alive and profoundly realized that they are unforgettably ingrained in the American psyche.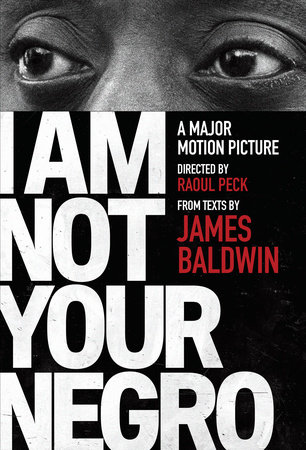 I AM NOT YOUR NEGRO: A COMPANION EDITION TO THE DOCUMENTARY FILM DIRECTED BY RAOUL PECK by James Baldwin, Raoul Peck
The companion volume to the stunning documentary that uses James Baldwin's words to examine the tragic history of race in America: "a film of immense power" (The Guardian) certain to become a classic. This edition of the script contains 25 images from the film.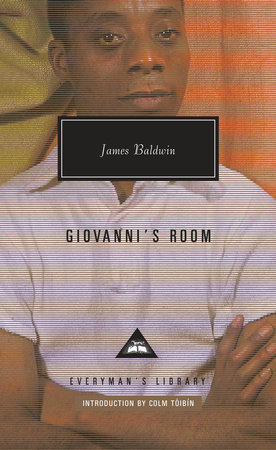 GIOVANNI'S ROOM by James Baldwin, Introduction by Colm Toibin
James Baldwin's groundbreaking novel about love and the fear of love is set among the bohemian bars and nightclubs of 1950s Paris. David is a young American expatriate who has just proposed marriage to his girlfriend, Hella. Caught between his repressed desires and conventional morality, David struggles for self-knowledge during one long, dark night—"the night which is leading me to the most terrible morning of my life."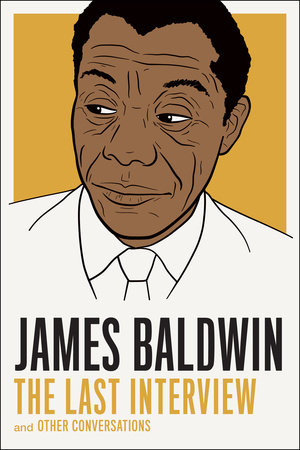 JAMES BALDWIN: THE LAST INTERVIEW AND OTHER CONVERSATIONS by James Baldwin, Quincy Troupe
"I was not born to be what someone said I was. I was not born to be defined by someone else, but by myself, and myself only." When, in the fall of 1987, the poet Quincy Troupe traveled to the south of France to interview James Baldwin, Baldwin's brother David told him to ask Baldwin about everything—Baldwin was critically ill and David knew that this might be the writer's last chance to speak at length about his life and work. The result is one of the most eloquent and revelatory interviews of Baldwin's career, a conversation that ranges widely over such topics as his childhood in Harlem, his close friendship with Miles Davis, his relationship with writers like Toni Morrison and Richard Wright, his years in France, and his ever-incisive thoughts on the history of race relations and the African-American experience.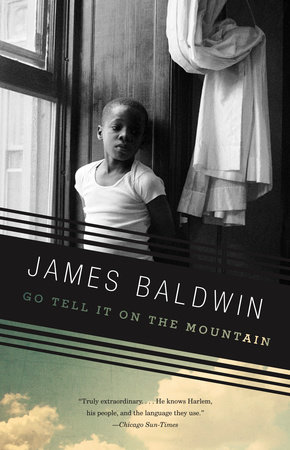 GO TELL IT ON THE MOUNTAIN by James Baldwin
"Mountain," Baldwin said, "is the book I had to write if I was ever going to write anything else." Go Tell It on the Mountain, originally published in 1953, is Baldwin's first major work, a novel that has established itself as an American classic. With lyrical precision, psychological directness, resonating symbolic power, and a rage that is at once unrelenting and compassionate, Baldwin chronicles a fourteen-year-old boy's discovery one Saturday in March of 1935 of the terms of his identity as the stepson of the minister of a Pentecostal storefront church in Harlem. Baldwin's rendering of his protagonist's spiritual, sexual, and moral struggle toward self-invention opened new possibilities in the American language and in the way Americans understand themselves.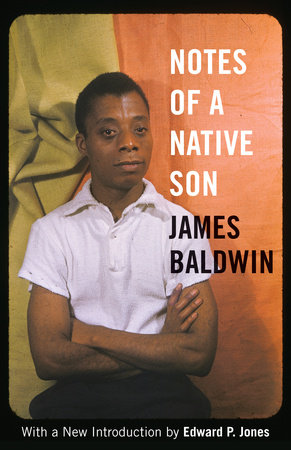 NOTES OF A NATIVE SON by James Baldwin, Edward P. Jones (Foreword)
Written during the 1940s and early 1950s, when Baldwin was only in his twenties, the essays collected in Notes of a Native Son capture a view of black life and black thought at the dawn of the civil rights movement and as the movement slowly gained strength through the words of one of the most captivating essayists and foremost intellectuals of that era. Writing as an artist, activist, and social critic, Baldwin probes the complex condition of being black in America. With a keen eye, he examines everything from the significance of the protest novel to the motives and circumstances of the many black expatriates of the time, from his home in "The Harlem Ghetto" to a sobering "Journey to Atlanta."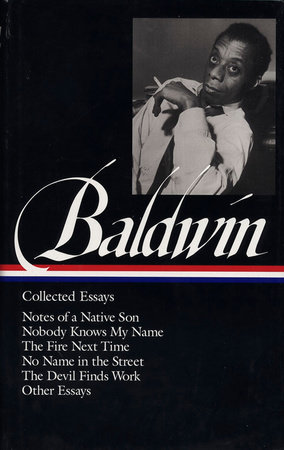 JAMES BALDWIN: COLLECTED ESSAYS (Library of America)
James Baldwin was a uniquely prophetic voice in American letters. His brilliant and provocative essays made him the literary voice of the Civil Rights Era, and they continue to speak with powerful urgency to us today, whether in the swirling debate over the Black Lives Matter movement or in the words of Raoul Peck's documentary "I Am Not Your Negro." Edited by Nobel laureate Toni Morrison, the Library of America's Collected Essays is the most comprehensive gathering of Baldwin's nonfiction ever published.
THE FIRE NEXT TIME by James Baldwin
A national bestseller when it first appeared in 1963, The Fire Next Time galvanized the nation and gave passionate voice to the emerging civil rights movement. At once a powerful evocation of James Baldwin's early life in Harlem and a disturbing examination of the consequences of racial injustice, the book is an intensely personal and provocative document. It consists of two "letters," written on the occasion of the centennial of the Emancipation Proclamation, that exhort Americans, both black and white, to attack the terrible legacy of racism. Described by The New York Times Book Review as "sermon, ultimatum, confession, deposition, testament, and chronicle…all presented in searing, brilliant prose," The Fire Next Time stands as a classic of our literature.
For more on these and other James Baldwin titles visit Baldwin Books
---
There's a Book for That! is brought to you by Penguin Random House's Sales department. Please follow our Tumblr by clicking here—and share this link with your accounts: theresabookforthat.tumblr.com. Thank you!
Did you see something on the news or read about something on your commute? Perhaps you noticed something trending on Twitter? Did you think: "There's a book for that!"? Then please, send it our way at theresabookforthat@penguinrandomhouse.com
Posted: January 25, 2019