Friday Reads: Juneteenth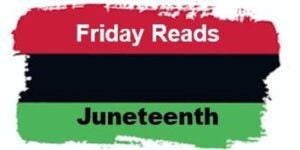 "Juneteenth has never been a celebration of victory or an acceptance of the way things are. It's a celebration of progress. It's an affirmation that despite the most painful parts of our history, change is possible—and there is still so much work to do."
—Barack Obama
Sunday, June 19, we celebrate Juneteenth: On June 19, 1865, Union soldiers arrived in Galveston, Texas announcing that the Civil War was over, and slavery abolished. A holiday celebrating the emancipation of those who had been enslaved became an official federal holiday in 2021, when President Joe Biden signed the Juneteenth National Independence Day Act. In honor of the occasion, we present the following books for adults and young readers: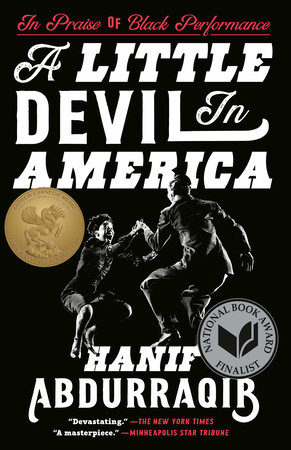 A LITTLE DEVIL IN AMERICA: IN PRAISE OF BLACK PERFORMANCE by Hanif Abdurraqib
"Whether heralding unsung entertainers or reexamining legends, Hanif Abdurraqib weaves together gorgeous essays that reveal the resilience, heartbreak, and joy within Black performance. I read this book breathlessly."—Brit Bennett, author of The Vanishing Half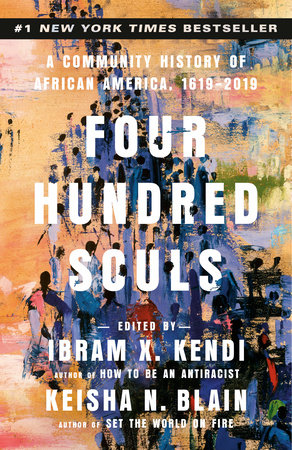 FOUR HUNDRED SOULS: A COMMUNITY HISTORY OF AFRICAN AMERICA, 1619-2019 edited by Ibram X. Kendi, Keisha N. Blain
A "choral history" of African Americans covering 400 years of history in the voices of 90 writers, edited by the bestselling, National Book Award-winning historian Ibram X. Kendi and award-winning historian Keisha N. Blain. They've gathered together ninety Black writers from all disciplines to tell one of history's great epics: the journey of African Americans from 1619 to the present. With lyrical interludes from ten poets, eighty writers take on a five-year period of that four-hundred-year span, exploring their periods through a variety of techniques: historical essays, short stories, personal vignettes, and fiery polemic. This comprehensive, dynamic, single-volume work is an essential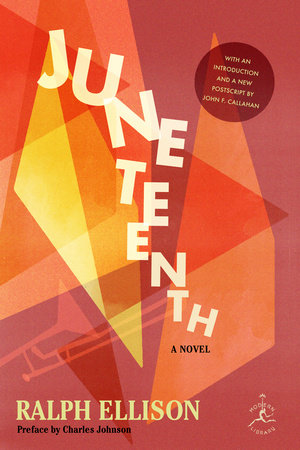 JUNETEENTH: A NOVEL by Ralph Ellison
An updated edition of the radiant, posthumous second novel by the visionary author of Invisible Man, here is the master of American vernacular–the rhythms of jazz and gospel and ordinary speech–at the height of his powers, telling a powerful, evocative tale of a prodigal of the twentieth century. With new material by John F. Callahan, who first compiled Juneteenth out of thousands of manuscript pages in 1999, and an updated introduction by National Book Award-winning author Charles R. Johnson, this brilliantly crafted, moving, and wise novel is the work of an American master.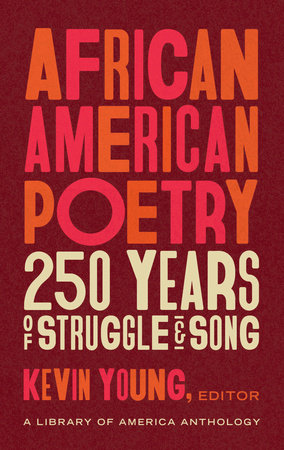 AFRICAN AMERICAN POETRY: 250 YEARS OF STRUGGLE & SONG edited by Kevin Young
A literary landmark from Library of America: the biggest, most ambitious anthology of Black poetry ever published, gathering 250 poets from the colonial period to the present. Across a turbulent history, from such vital centers as Harlem, Chicago, Washington, D.C., Los Angeles, and the Bay Area, Black poets created a rich and multifaceted tradition that has been both a reckoning with American realities and an imaginative response to them. Capturing the power and beauty of this diverse tradition in a single indispensable volume, African American Poetry reveals as never before its centrality and its challenge to American poetry and culture.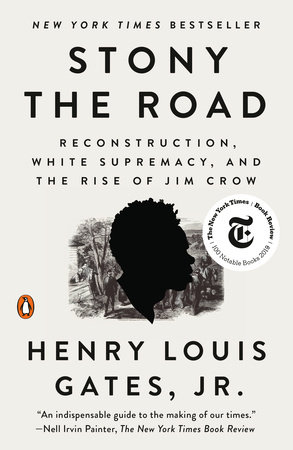 STONY THE ROAD: RECONSTRUCTION, WHITE SUPREMACY, AND THE RISE OF JIM CROW by Henry Louis Gates, Jr.
A profound new rendering of the struggle by African-Americans for equality after the Civil War and the violent counter-revolution that re-subjugated them, by the bestselling author of The Black Church. An essential tour through one of America's fundamental historical tragedies, Stony the Road is also a story of heroic resistance, as figures such as W. E. B. Du Bois and Ida B. Wells fought to create a counter-narrative, and culture, inside the lion's mouth. As sobering as this tale is, it also has within it the inspiration that comes with encountering the hopes our ancestors advanced against the longest odds.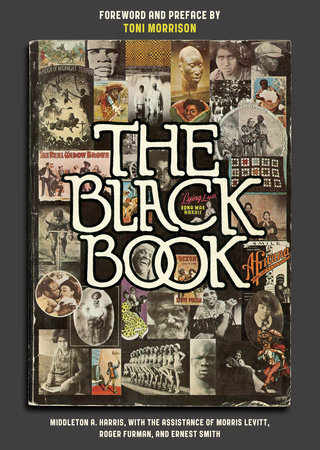 THE BLACK BOOK: 35TH ANNIVERSARY EDITION by Middleton A. Harris, Ernest Smith, Morris Levitt, Roger Furman, Toni Morrison
Edited by Toni Morrison, The Black Book offers an encyclopedic look at the black experience in America from 1619 through the 1940s. A labor of love and a vital link to the richness and diversity of African American history and culture, The Black Book honors the past, reminding us where our nation has been, and gives flight to our hopes for what is yet to come. Beautifully and faithfully presented and featuring a foreword and original poem by Toni Morrison, The Black Book remains a timeless landmark work.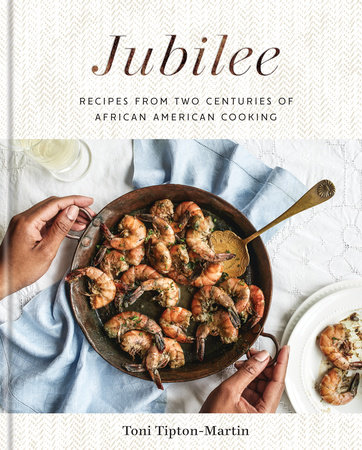 JUBILEE: RECIPES FROM TWO CENTURIES OF AFRICAN AMERICAN COOKING: A COOKBOOK by Toni Tipton-Martin
JAMES BEARD AWARD WINNER
Throughout her career, Toni Tipton-Martin has shed new light on the history, breadth, and depth of African American cuisine. She's introduced us to black cooks, some long forgotten, who established much of what's considered to be our national cuisine. In Jubilee, Tipton-Martin brings these masters into our kitchens. Through recipes and stories, we cook along with these pioneering figures, from enslaved chefs to middle- and upper-class writers and entrepreneurs. With more than 100 recipes, from classics such as Sweet Potato Biscuits, Seafood Gumbo, Buttermilk Fried Chicken, and Pecan Pie with Bourbon to lesser-known but even more decadent dishes like Bourbon & Apple Hot Toddies, Spoon Bread, and Baked Ham Glazed with Champagne, Jubilee presents techniques, ingredients, and dishes that show the roots of African American cooking—deeply beautiful, culturally diverse, fit for celebration.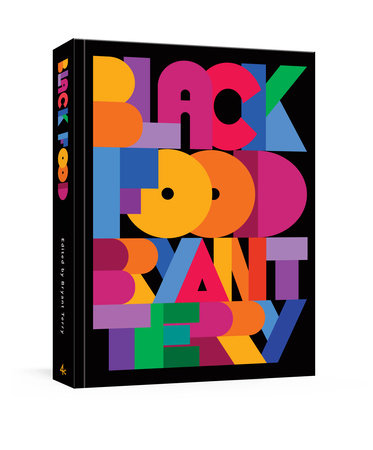 BLACK FOOD: STORIES, ART, AND RECIPES FROM ACROSS THE AFRICAN DIASPORA  Edited by Bryant Terry
"Mouthwatering, visually stunning, and intoxicating, Black Food tells a global story of creativity, endurance, and imagination that was sustained in the face of dispersal, displacement, and oppression."—Imani Perry, Professor of African American Studies at Princeton University
FOR YOUNGER READERS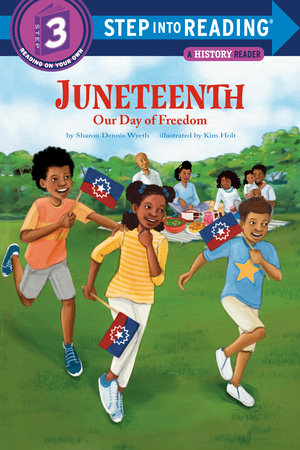 JUNETEENTH: OUR DAY OF FREEDOM by Sharon Dennis Wyeth, Kim Holt
Some call it Freedom Day; some call it Emancipation Day; some call it Juneteenth. Learn more about this important holiday that celebrates the end of chattel slavery in the United States in this Step 3 History Reader.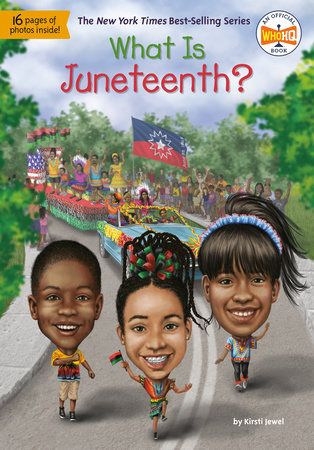 WHAT IS JUNETEENTH? By Kirsti Jewel, Who HQ, Manuel Gutierrez
Author Kirsti Jewel shares stories from Juneteenth celebrations, both past and present, and chronicles the history that led to the creation of this joyous day. With 80 black-and-white illustrations and an engaging 16-page photo insert, readers will be excited to read this latest addition to Who HQ!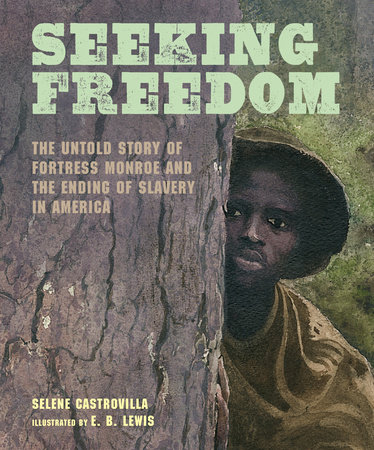 SEEKING FREEDOM: THE UNTOLD STORY OF FORTRESS MONROE AND THE ENDING OF SLAVERY IN AMERICA by Selene Castrovilla, E. B. Lewis
In this dramatic Civil War story, a courageous enslaved fugitive teams with a cunning Union general to save a Union fort from the Confederates–and triggers the end of slavery in the United States. This is the first children's nonfiction book about a Black unsung hero who remains relevant today and to the Black Lives Matter movement.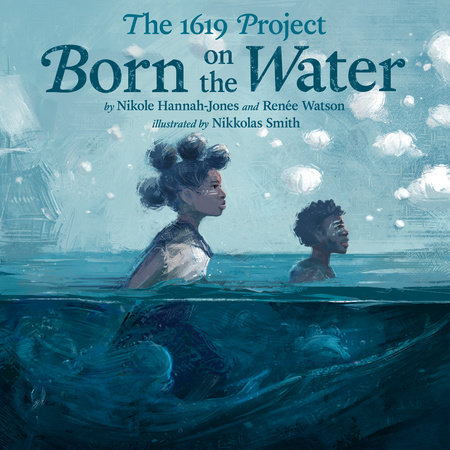 THE 1619 PROJECT: BORN ON THE WATER by Nikole Hannah-Jones, Renée Watson, Nikkolas Smith
The 1619 Project's lyrical picture book in verse chronicles the consequences of slavery and the history of Black resistance in the United States, thoughtfully rendered by Pulitzer Prize-winning journalist Nikole Hannah-Jones and Newbery honor-winning author Renée Watson. A young student receives a family tree assignment in school, but she can only trace back three generations. Grandma gathers the whole family, and the student learns that 400 years ago, in 1619, their ancestors were stolen and brought to America by white slave traders. But before that, they had a home, a land, a language. She learns how the people said to be born on the water survived.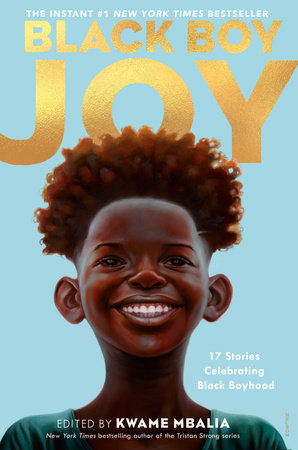 BLACK BOY JOY: 17 STORIES CELEBRATING BLACK BOYHOOD by Kwame Mbalia
Celebrate the joys of Black boyhood with stories from seventeen bestselling, critically acclaimed Black authors–including Jason Reynolds, Jerry Craft, and Kwame Mbalia! And more! From seventeen acclaimed Black male and non-binary authors comes a vibrant collection of stories, comics, and poems about the power of joy and the wonders of Black boyhood.
For more on these and related titles visit Juneteenth
---
There's a Book for That! is brought to you by Penguin Random House's Sales department. Please follow our Tumblr by clicking here—and share this link with your accounts: theresabookforthat.tumblr.com. Thank you!
Did you see something on the news or read about something on your commute? Perhaps you noticed something trending on Twitter? Did you think: "There's a book for that!"? Then please, send it our way at theresabookforthat@penguinrandomhouse.com
Posted: June 17, 2022