Friday Reads: Juneteenth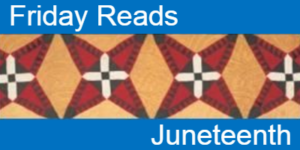 Today we commemorate Juneteenth, which celebrates the date, June 19th, 1865, when slavery ended in the United States. The following fiction and nonfiction for kids and adults honors that history and addresses the ongoing work towards freedom and equality still necessary more than 150 years later: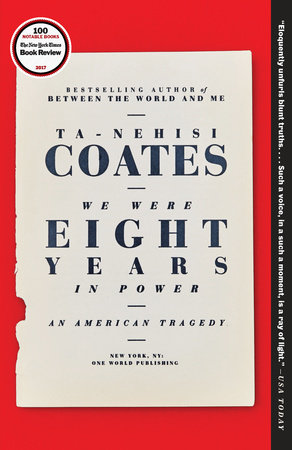 WE WERE EIGHT YEARS IN POWER by Ta-Nehisi Coates
"We were eight years in power" was the lament of Reconstruction-era black politicians as the American experiment in multiracial democracy ended with the return of white supremacist rule in the South. In this sweeping collection of new and selected essays, Ta-Nehisi Coates explores the tragic echoes of that history in our own time: the unprecedented election of a black president followed by a vicious backlash that fueled the election of the man Coates argues is America's "first white president."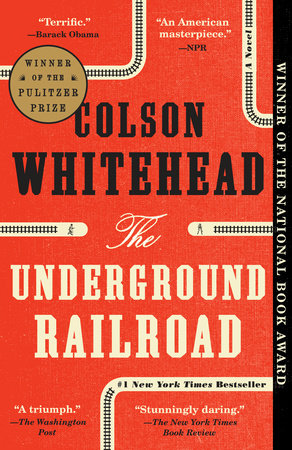 THE UNDERGROUND RAILROAD: A NOVEL by Colson Whitehead
Winner of the National Book Award
As Whitehead brilliantly re-creates the terrors of the antebellum era, he weaves in the saga of our nation, from the brutal abduction of Africans to the unfulfilled promises of the present day. The Underground Railroad is both the gripping tale of one woman's will to escape the horrors of bondage—and a powerful meditation on the history we all share.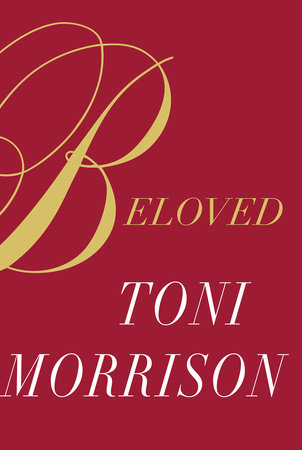 BELOVED Special Edition by Toni Morrison
Toni Morrison's magnificent Pulitzer Prize–winning work—first published in 1987—brought the wrenching experience of slavery into the literature of our time, enlarging our comprehension of America's original sin. Set in post–Civil War Ohio, it is the story of Sethe, an escaped slave who has lost a husband and buried a child; who has withstood savagery and not gone mad. Sethe, who now lives in a small house on the edge of town with her daughter, Denver, her mother-in-law, Baby Suggs, and a disturbing, mesmerizing apparition who calls herself Beloved. Sethe's struggle to keep Beloved from gaining possession of the present—and to throw off the long-dark legacy of the past—is at the center of this spellbinding novel. But it also moves beyond its particulars, combining imagination and the vision of legend with the unassailable truths of history.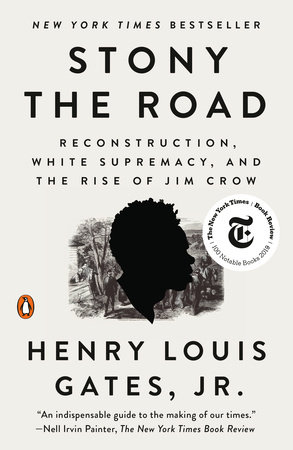 STONY THE ROAD: RECONSTRUCTION, WHITE SUPREMACY, AND THE RISE OF JIM CROW by Henry Louis Gates, Jr.
The story Gates tells begins with great hope, with Union victory and the liberation of nearly 4 million enslaved African-Americans. Until 1877, the federal government, goaded by the activism of Frederick Douglass and many others, tried to sustain their new rights. But white paramilitary groups in the former Confederacy, combined with a loss of Northern will, restored "home rule" to the South. The retreat from Reconstruction was followed by one of the most violent periods in our history, with thousands of black people murdered and many more afflicted by Jim Crow segregation. An essential tour through one of America's fundamental historical tragedies, Stony the Road is also a story of heroic resistance, as figures such as W. E. B. Du Bois and Ida B. Wells fought to create a counter-narrative, and culture, inside the lion's mouth. As sobering as this tale is, it also has within it the inspiration that comes with encountering the hopes our ancestors advanced against the longest odds.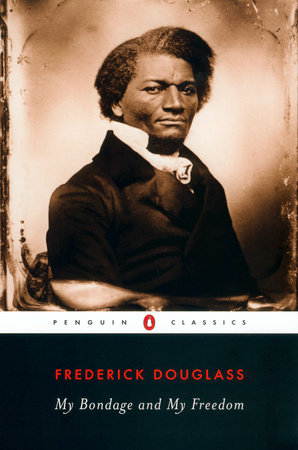 MY BONDAGE AND MY FREEDOM by Frederick Douglass; Introduction by John David Smith
Ex-slave Frederick Douglass's second autobiography-written after ten years of reflection following his legal emancipation in 1846 and his break with his mentor William Lloyd Garrison-catapulted Douglass into the international spotlight as the foremost spokesman for American blacks, both freed and slave. Written during his celebrated career as a speaker and newspaper editor, My Bondage and My Freedom reveals the author of the Narrative of the Life of Frederick Douglass (1845) grown more mature, forceful, analytical, and complex with a deepened commitment to the fight for equal rights and liberties.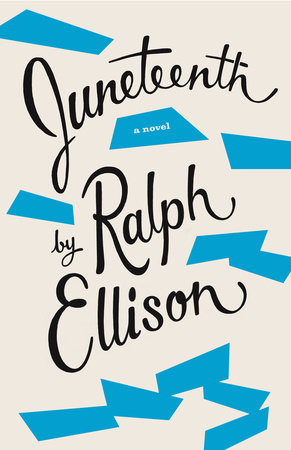 JUNETEENTH: A NOVEL by Ralph Ellison; Introduction by Charles Johnson
"Tell me what happened while there's still time," demands the dying Senator Adam Sunraider to the itinerate Negro preacher whom he calls Daddy Hickman. As a young man, Sunraider was Bliss, an orphan taken in by Hickman and raised to be a preacher like himself. Bliss's history encompasses the joys of young southern boyhood; bucolic days as a filmmaker, lovemaking in a field in the Oklahoma sun. And behind it all lies a mystery: how did this chosen child become the man who would deny everything to achieve his goals?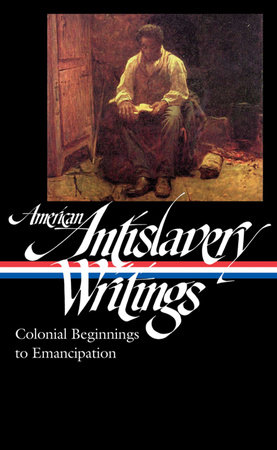 AMERICAN ANTISLAVERY WRITINGS: COLONIAL BEGINNINGS TO EMANCIPATION (Library of America) Edited by James G. Basker
For the 150th anniversary of the Emancipation Proclamation, here is a collection of writings that charts our nation's long, heroic confrontation with its most poisonous evil. It's an inspiring moral and political struggle whose evolution parallels the story of America itself. To advance their cause, the opponents of slavery employed every available literary form: fiction and poetry, essay and autobiography, sermons, pamphlets, speeches, hymns, plays, even children's literature. This is the first anthology to take the full measure of a body of writing that spans nearly two centuries and, exceptionally for its time, embraced writers black and white, male and female. Features helpful notes, a chronology of the antislavery movement, and a16-page color insert of illustrations.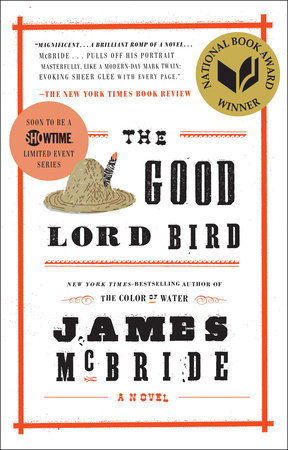 THE GOOD LORD BIRD: A NOVEL by James McBride
Winner of the National Book Award for Fiction
From the bestselling author of The Color of Water, Song Yet Sung, Five-Carat Soul, and Kill 'Em and Leave, a James Brown biography, comes the story of a young boy born a slave who joins John Brown's antislavery crusade—and who must pass as a girl to survive. An absorbing mixture of history and imagination, and told with McBride's meticulous eye for detail and character, The Good Lord Bird is both a rousing adventure and a moving exploration of identity and survival.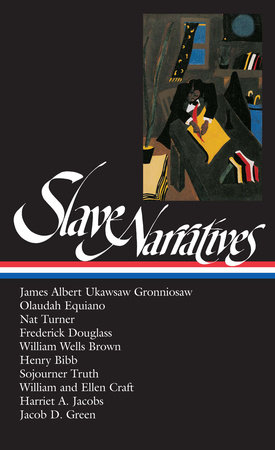 SLAVE NARRATIVES (Library of America) Edited by William L. Andrews, Henry Louis Gates
The ten works collected in this volume demonstrate how a diverse group of writers challenged the conscience of a nation and laid the foundations of the African American literary tradition by expressing their in anger, pain, sorrow, and courage. Included in the volume: Narrative of the Most Remarkable Particulars in the Life of James Albert Ukawsaw Gronniosaw; Interesting Narrative of the Life of Olaudah Equiano; The Confessions of Nat Turner; Narrative of the Life of Frederick Douglass; Narrative of William W. Brown; Narrative of the Life and Adventures of Henry Bibb; Narrative of Sojouner Truth; Ellen and William Craft's Running a Thousand Miles for Freedom; Harriet Jacobs' Incidents in the Life of a Slave Girl and Narrative of the Life of J. D.Green.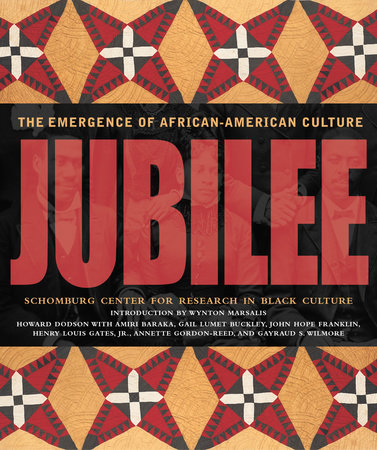 JUBILEE: THE EMERGENCE OF AFRICAN-AMERICAN CULTURE by Howard Dodson, Amiri Baraka, Gail Lumet Buckley
Essays by leading voices in African-American history and literature, including Henry Louis Gates, Jr., John Hope Franklin, Amiri Bakara, Annette Gordon-Reed, and Gail Buckley explore abolition and emancipation, changes in family life and social development, religion, and the evolution of language, literacy, and education through the end of Reconstruction. This illuminating text is surrounded by more than 200 stunning illustrations, culled from the Schomburg Center for Research in Black Culture's collection of more than 5 million items. From slave ship manifests, manumission papers, and some of the earliest photographs of slaves to carved items that echo African sculpture and freedom quilts with African motifs, the book is richly illustrated in an interactive way that brings to life this crucial transition from slavery to freedom.
FOR YOUNGER READERS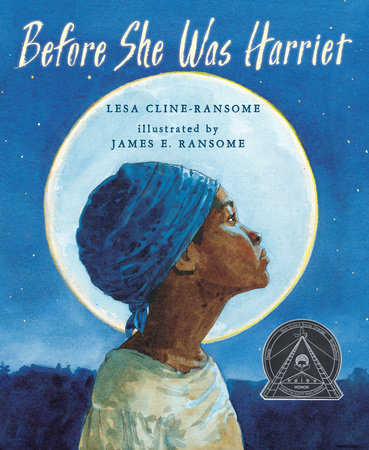 BEFORE SHE WAS HARRIET by Lesa Cline-Ransome, James E. Ransome
This lush, lyrical biography in verse begins with a glimpse of Harriet Tubman as an old woman, and travels back in time through the many roles she played through her life: spy, liberator, suggragist and more. Illustrated by James Ransome, whose paintings for The Creation won a Coretta Scott King medal, this is a riveting introduction to an American hero.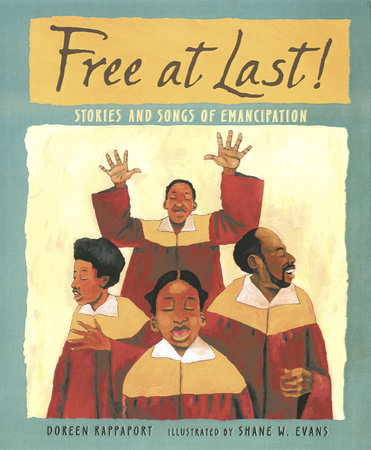 FREE AT LAST! STORIES AND SONGS OF EMANCIPATION by Doreen Rappaport; Illustrated by Shane W. Evans
True stories and traditional songs shed light on a lesser known era in African-American history — the crucial decades between Emancipation and the start of the Civil Rights movement.
For more on these and related titles visit the edelweiss collection and The Juneteenth Reading List | Penguin Random House
---
There's a Book for That! is brought to you by Penguin Random House's Sales department. Please follow our Tumblr by clicking here—and share this link with your accounts: theresabookforthat.tumblr.com. Thank you!
Did you see something on the news or read about something on your commute? Perhaps you noticed something trending on Twitter? Did you think: "There's a book for that!"? Then please, send it our way at theresabookforthat@penguinrandomhouse.com
Posted: June 19, 2020