Friday Reads: Lambda Awards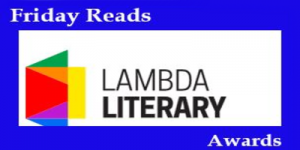 Pride Month began in style as Lambda, the nation's premier LGBTQ literary organization, held its 33rd Lambda Literary Awards (a.k.a. the "Lammys") this week via a live Zoom ceremony hosted by Rakesh Satyal. Novelist Torrey Peters, author of DETRANSITION, BABY, kicked off the festivities speaking of her joy to be presenting for "an organization for which trans writing and trans authors aren't an afterthought." You can watch the ceremony and find the complete list of winners here. Congratulations to our two winners and numerous finalists as follows:
WINNER! BISEXUAL FICTION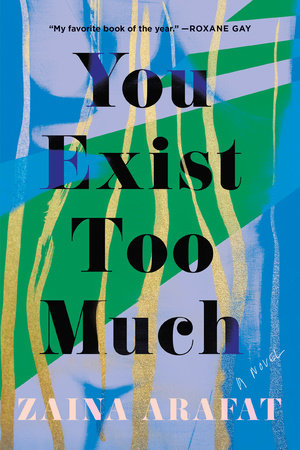 YOU EXIST TOO MUCH: A NOVEL by Zaina Arafat (Catapult)
A "provocative and seductive debut" of desire and doubleness that follows the life of a young Palestinian American woman caught between cultural, religious, and sexual identities as she tries to lead an authentic life (O, The Oprah Magazine)
WINNER! BISEXUAL NONFICTION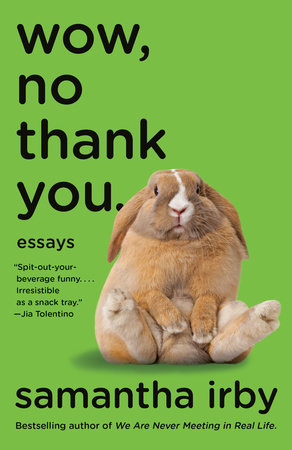 WOW, NO THANK YOU.: ESSAYS by Samantha Irby (Vintage/Random House)
A new rip-roaring essay collection from the smart, edgy, hilarious, unabashedly raunchy, and bestselling Samantha Irby about aging, marriage, settling down with step-children in white, small-town America, health food and skincare obsessions, money trouble, the real story of glamorous Hollywood life and more.
FINALISTS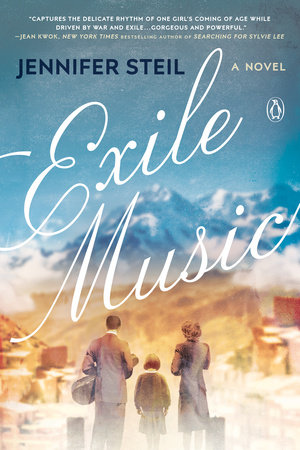 EXILE MUSIC: A NOVEL by Jennifer Steil
Based on an unexplored slice of World War II history, Exile Music is the captivating story of a young Jewish girl whose family flees refined and urbane Vienna for safe harbor in the mountains of Bolivia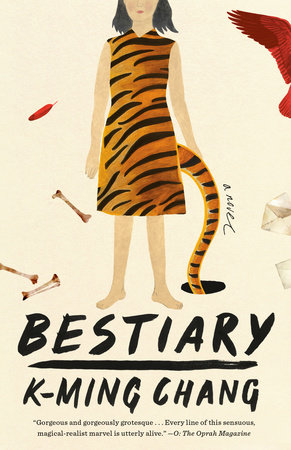 BESTIARY: A NOVEL by K-Ming Chang
Three generations of Taiwanese American women are haunted by the myths of their homeland in this spellbinding, corporeal debut about one family's queer desires, violent impulses, and buried secrets.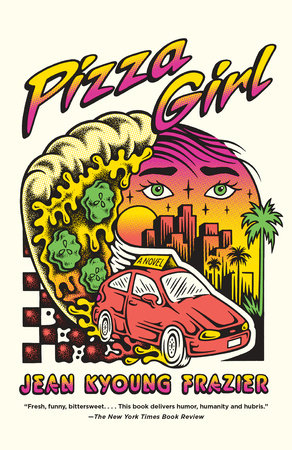 PIZZA GIRL: A NOVEL by Jean Kyoung Frazier
An audacious and wryly funny coming-of-age story about a pregnant pizza delivery girl who becomes obsessed with one of her customers.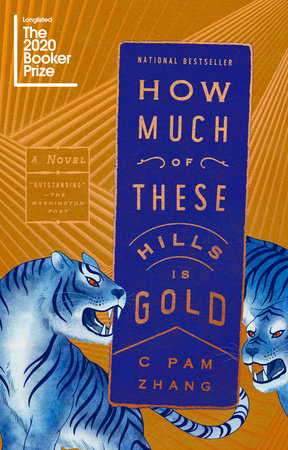 HOW MUCH OF THESE HILLS IS GOLD: A NOVEL by C Pam Zhang
An electric debut novel set against the twilight of the American gold rush, two siblings are on the run in an unforgiving landscape—trying not just to survive but to find a home.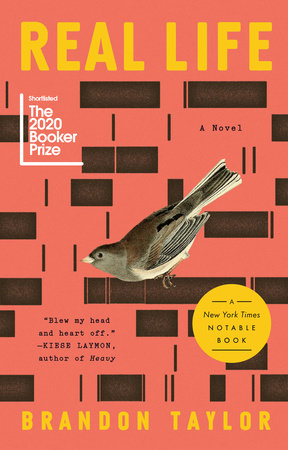 REAL LIFE: A NOVEL by Brandon Taylor
One of the year's most talked about novels, following a young man who runs away to a Midwestern university town only to fight a deeper psychic battle.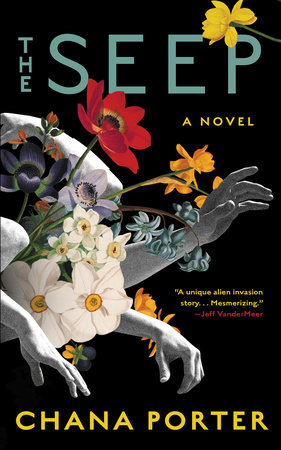 THE SEEP by Chana Porter
A blend of searing social commentary and speculative fiction, Chana Porter's fresh, pointed debut explores a strange new world in the wake of a benign alien invasion.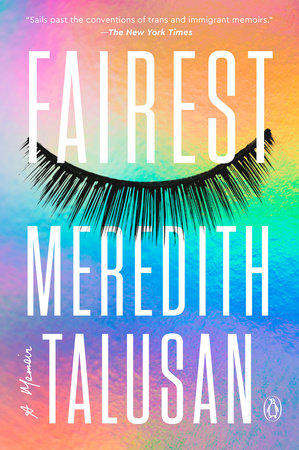 FAIREST: A MEMOIR by Meredith Talusan
A singular, beautifully written coming-of-age memoir of a Filipino boy with albinism whose story travels from an immigrant childhood to Harvard to a gender transition and illuminates the illusions of race, disability, and gender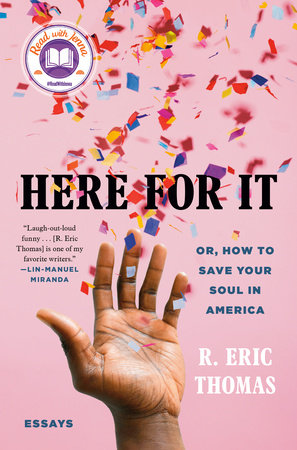 HERE FOR IT: OR, HOW TO SAVE YOUR SOUL IN AMERICA; ESSAYS by R. Eric Thomas
JENNA'S BOOK CLUB PICK! From one of the most beloved popular culture writers today, humorist and playwright R. Eric Thomas's heartfelt and hilarious memoir-in-essays about growing up seeing the world differently, finding unexpected hope, and every awkward, extraordinary stumble along the way.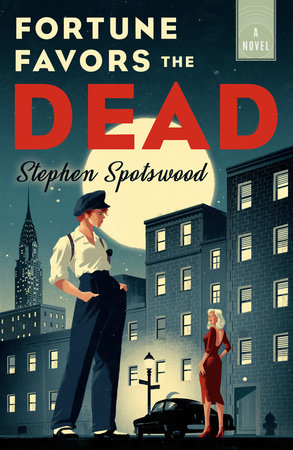 FORTUNE FAVORS THE DEAD: A NOVEL by Stephen Spotswood
A wildly charming and fast-paced mystery written with all the panache of the hardboiled classics, Fortune Favors the Dead introduces Pentecost and Parker, an audacious new detective duo for the ages.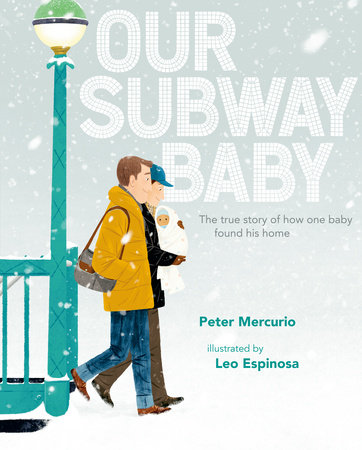 OUR SUBWAY BABY by Peter Mercurio, Leo Espinosa
Written in a direct address to his son, Pete's moving and emotional text tells how his partner, Danny, found a baby tucked away in the corner of a subway station on his way home from work one day. Pete and Danny ended up adopting the baby together. Although neither of them had prepared for the prospect of parenthood, they are reminded, "Where there is love, anything is possible."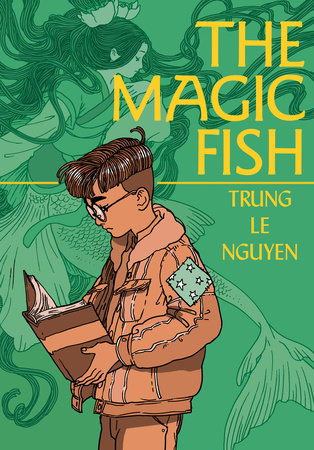 THE MAGIC FISH by Trung Le Nguyen
Tiến loves his family and his friends…but Tiến has a secret he's been keeping from them, and it might change everything. An amazing YA graphic novel that deals with the complexity of family and how stories can bring us together.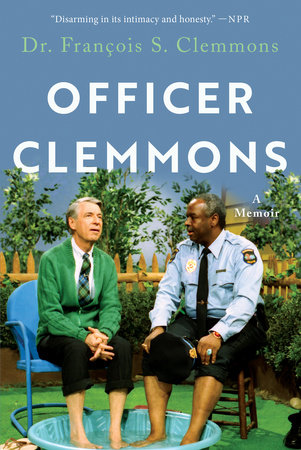 OFFICER CLEMMONS: A MEMOIR by Dr. Francois S. Clemmons
This intimate debut memoir by the man known to the world as Mister Rogers' Neighborhood's Officer Clemmons, who made history as the first African American actor to have a recurring role on a children's television program, "doesn't ask you to be his neighbor, but rather just to hear his story: one of a man of profound strength and talent who stood up, sang out, and, after great struggle, was heard" (NPR)
For more on these titles visit the collection, Lambda Awards 2021
---
There's a Book for That! is brought to you by Penguin Random House's Sales department. Please follow our Tumblr by clicking here—and share this link with your accounts: theresabookforthat.tumblr.com. Thank you!
Did you see something on the news or read about something on your commute? Perhaps you noticed something trending on Twitter? Did you think: "There's a book for that!"? Then please, send it our way at theresabookforthat@penguinrandomhouse.com
Posted: June 4, 2021