Friday Reads: Letters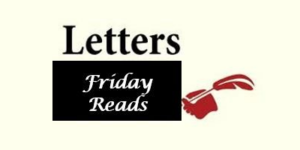 With the U.S. Postal Service in the news, we are turning to "letters" for our theme this week. The following compilations of letters by and between literary luminaries and historical figures are delivered to inform, enlighten and inspire …  to write after reading!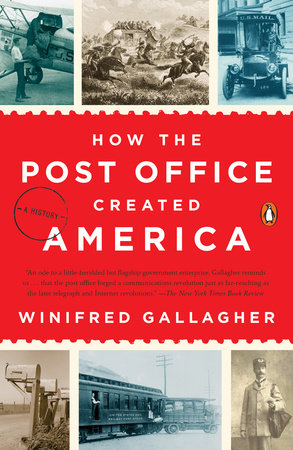 HOW THE POST OFFICE CREATED AMERICA: A HISTORY by Winifred Gallagher
A masterful history of a long underappreciated institution, How the Post Office Created America examines the surprising role of the postal service in our nation's political, social, economic, and physical development.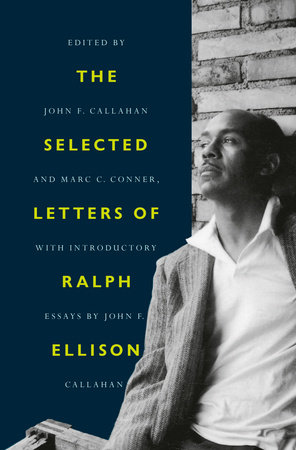 THE SELECTED LETTERS OF RALPH ELLISON: A LIFE IN LETTERS by Ralph Ellison; Edited by John F. Callahan, Marc C. Conner
A radiant collection of letters from the renowned author of Invisible Man that trace the life and mind of a giant of American literature, with insights into the riddle of identity, the writer's craft, and the story of a nation over six decades. They include early notes to his mother, as an impoverished college student; debates with the most distinguished American writers and thinkers of his time, from Romare Bearden, Saul Bellow and Robert Penn Warren, to Richard Wright and Alfred Kazin; and exchanges with friends and family from his hometown of Oklahoma City, whose influence would always be paramount.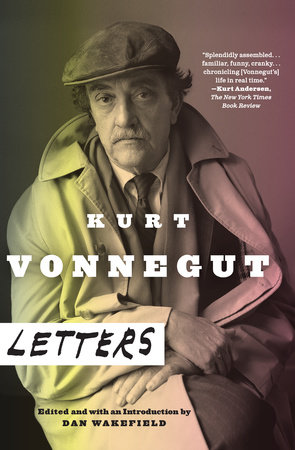 KURT VONNEGUT: LETTERS by Kurt Vonnegut, edited by Dan Wakefield
This extraordinary collection of personal correspondence has all the hallmarks of Kurt Vonnegut's fiction. Written over a sixty-year period, these letters, the vast majority of them never before published, are funny, moving, and full of the same uncanny wisdom that has endeared his work to readers worldwide.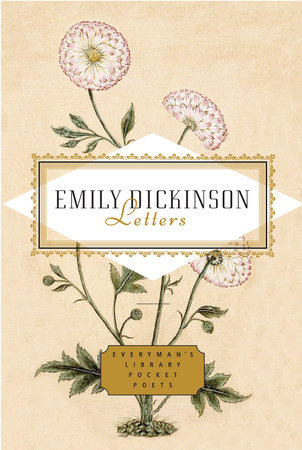 LETTERS: EMILY DICKINSON by Emily Dickinson; Edited by Emily Fragos
A selection of the remarkable letters of Emily Dickinson in an elegant Pocket Poet edition. The same inimitable voice and dazzling insights that make Emily Dickinson's poems immortal can be found in the whimsical, humorous, and often deeply moving letters she wrote to her family and friends throughout her life. The selection of letters presented here provides a fuller picture of the eccentric recluse of legend, showing how immersed in life she was: we see her tending her garden; baking bread; marking the marriages, births, and deaths of those she loved; reaching out for intellectual companionship; and confessing her personal joys and sorrows.
STEINBECK: A LIFE IN LETTERS by John Steinbeck; Edited by Elaine Steinbeck, Robert Wallsten
For John Steinbeck, who hated the telephone, letter-writing was a preparation for work and a natural way for him to communicate his thoughts on people he liked and hated; on marriage, women, and children; on the condition of the world; and on his progress in learning his craft.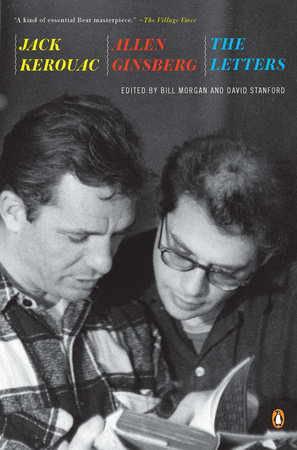 JACK KEROUAC AND ALLEN GINSBERG: THE LETTERS edited by Bill Morgan
Perhaps one of the last great dual correspondences of the twentieth century, Jack Kerouac and Allen Ginsberg: The Letters reveals not only the process of creation of the two most celebrated members of the Beat Generation, but also the unfolding of a remarkable friendship of immense pathos and spiritual depth. Vivid and enthralling, the letters, which date from their first meeting in 1944 to Kerouac's untimely death in 1969, chronicle the endless struggle, anguish, and sacrifice involved in giving form to their literary visions.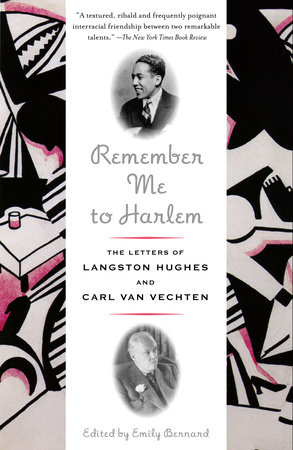 REMEMBER ME TO HARLEM: THE LETTERS OF LANGSTON HUGHES AND CARL VAN VECHTEN edited by Emily Bernard
Langston Hughes is widely remembered as a celebrated star of the Harlem Renaissance. What's less well known about Hughes is that for much of his life he maintained a friendship with Carl Van Vechten, a flamboyant white critic, writer, and photographer whose ardent support of black artists was peerless. Between them they knew everyone — from Zora Neale Hurston to Richard Wright, and their letters are filled with gossip as well as with talk that ranged from race relations to blues lyrics to the nightspots of Harlem, which they both loved to prowl.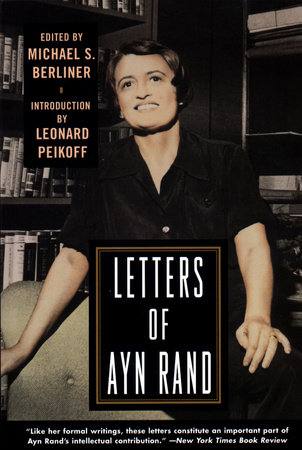 LETTERS OF AYN RAND by Ayn Rand, edited by Michael S. Berliner; Introduction by Leonard Peikoff
These remarkable letters begin in 1926, with a note from the twenty-year-old Ayn Rand, newly arrived in Chicago from Soviet Russia, move through her struggles and successes as a screenwriter, a playwright, and a novelist. They are written to such famed contemporaries as Cecil B. DeMille, Frank Lloyd Wright, H.L. Mencken, Alexander Kerensky, Barry Goldwater and Mickey Spillane
There are letters to philosophers, priests, publishers, and political columnists; to her beloved husband, Frank O' Connor; and to her intimate circle of friends and her growing legion of followers. Her letters range in tone from warm affection to icy fury, and in content from telling commentaries on the events of the day to unforgettably eloquent statements of her philosophical ideas.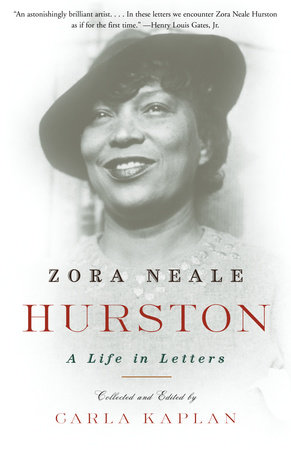 ZORA NEALE HURSTON: A LIFE IN LETTERS edited by Carla Kaplan, Ph.D.
"I mean to live and die by my own mind," Zora Neale Hurston told the writer Countee Cullen. A brilliant, complicated and utterly arresting woman emerges from this landmark book. Carla Kaplan, a noted Hurston scholar, has found hundreds of revealing, previously unpublished. From her enrollment at Baltimore's Morgan Academy in 1917, to correspondence with Marjorie Kinnan Rawlings, Langston Hughes, Dorothy West and Alain Locke, to a final query letter to her publishers in 1959, Hurston's spirited correspondence offers an invaluable portrait of a remarkable, irrepressible talent.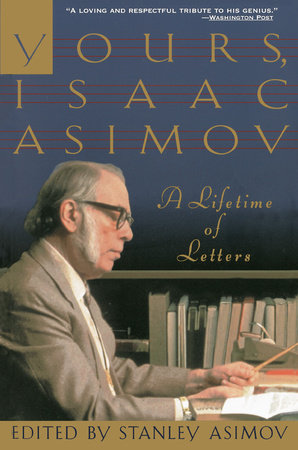 YOURS, ISAAC ASIMOV: A LIFE IN LETTERS by Stanley Asimov
For Asimov's younger brother, veteran newspaperman Stanley Asimov, the creation of Yours, Isaac Asimov was truly a labor of love. Completed before Stanley's death in August 1995, the book is made up of excerpts from one thousand never-before-published letters, each handpicked by Stanley. Here are letters to statesmen and scientists, actors and authors, as well as to children, housewives, aspiring writers, and fans the world over. The letters are warm, engaging, reasoned, and occasionally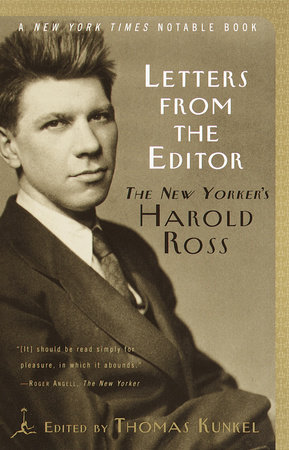 LETTERS FROM THE EDITOR: THE NEW YORKER'S HAROLD ROSS edited by Thomas Kunkel
These exhilarating letters—selected and introduced by Thomas Kunkel, who wrote Genius in Disguise, the distinguished Ross biography—tell the dramatic story of the birth of The New Yorker and its precarious early days and years.
For more on these and other books of letters, visit Letters
---
There's a Book for That! is brought to you by Penguin Random House's Sales department. Please follow our Tumblr by clicking here—and share this link with your accounts: theresabookforthat.tumblr.com. Thank you!
Did you see something on the news or read about something on your commute? Perhaps you noticed something trending on Twitter? Did you think: "There's a book for that!"? Then please, send it our way at theresabookforthat@penguinrandomhouse.com
Posted: August 21, 2020