Friday Reads: Libraries and Librarians!
Do you love your library? Did you know it's National Library Week? National Library Week, an initiative of the American Library Association, runs from April 3 through 9. This year's theme is "Connect with Your Library." Running with that theme, we invite you to not only connect with your library, but also with the following favorite books that feature libraries and librarians:
Click here for more resources and to read a message from Molly Shannon, Honorary Co-Chair of ALA's National Library Week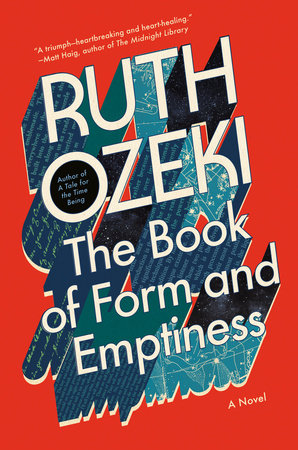 THE BOOK OF FORM AND EMPTINESS: A NOVEL by Ruth Ozeki
One year after the death of his beloved musician father, thirteen-year-old Benny Oh begins to hear voices. The voices belong to the things in his house—a sneaker, a broken Christmas ornament, a piece of wilted lettuce. At first, Benny tries to ignore them, but soon the voices follow him outside the house, onto the street and at school, driving him at last to seek refuge in the silence of a large public library, where objects are well-behaved and know to speak in whispers. There, Benny discovers a strange new world. He falls in love with a mesmerizing street artist with a smug pet ferret, who uses the library as her performance space. He meets a homeless philosopher-poet, who encourages him to ask important questions and find his own voice amongst the many. And he meets his very own Book—a talking thing—who narrates Benny's life and teaches him to listen to the things that truly matter.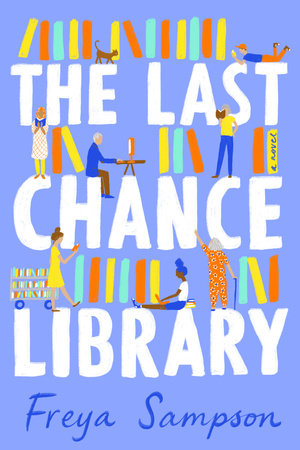 THE LAST CHANCE LIBRARY by Freya Sampson
Lonely librarian June Jones has never left the sleepy English village where she grew up. Shy and reclusive, the thirty-year-old would rather spend her time buried in books than venture out into the world. But when her library is threatened with closure, June is forced to emerge from behind the shelves to save the heart of her community and the place that holds the dearest memories of her mother.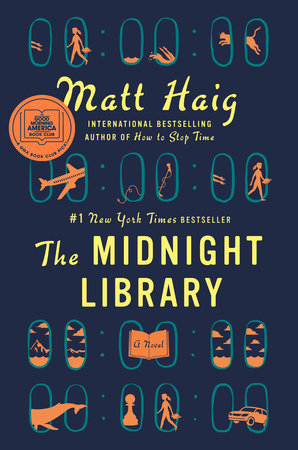 THE MIDNiGHT LIBRARY by Matt Haig
Somewhere out beyond the edge of the universe there is a library that contains an infinite number of books, each one the story of another reality. One tells the story of your life as it is, along with another book for the other life you could have lived if you had made a different choice at any point in your life. While we all wonder how our lives might have been, what if you had the chance to go to the library and see for yourself? Would any of these other lives truly be better?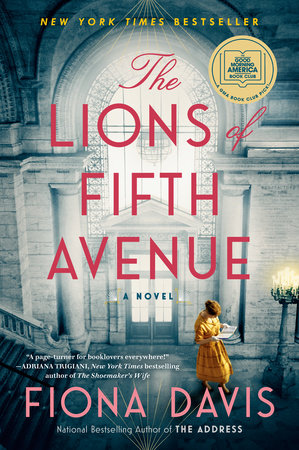 THE LIONS OF FIFTH AVENUE: A NOVEL by Fiona Davis
A Good Morning America Book Club Pick and New York Times bestseller!
In Fiona Davis's latest historical novel, a series of book thefts roils the iconic New York Public Library, leaving two generations of strong-willed women to pick up the pieces.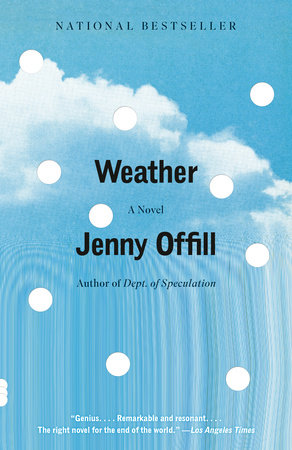 WEATHER by Jenny Offill
Lizzie works in the library of a university where she was once a promising graduate student. Her side hustle is answering the letters that come in to "Hell and High Water", the doom-laden podcast hosted by her former mentor. At first it suits her, this chance to practice her other calling as an unofficial shrink—she has always played this role to her divorced mother and brother recovering from addiction—but soon Lizzie finds herself struggling to strike the obligatory note of hope in her responses. The reassuring rhythms of her life as a wife and mother begin to falter as her obsession with disaster psychology and people preparing for the end of the world grows.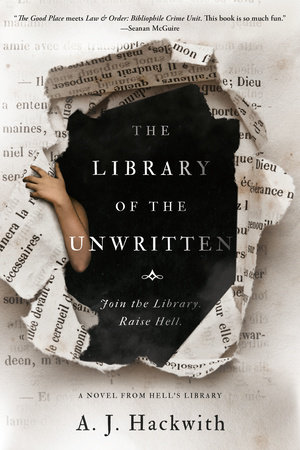 THE LIBRARY OF THE UNWRITTEN by A. J. Hackwith
In the first book in a brilliant new fantasy series, books that aren't finished by their authors reside in the Library of the Unwritten in Hell, and it is up to the Librarian to track down any restless characters who emerge from those unfinished stories.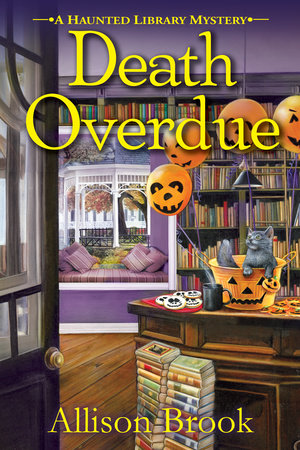 DEATH OVERDUE: A HAUNTED LIBRARY MYSTERY by Allison Brook
For fans of Miranda James and Jenn McKinlay the first book in an enthralling series featuring a librarian who solves mysteries with the help of a ghost in the stacks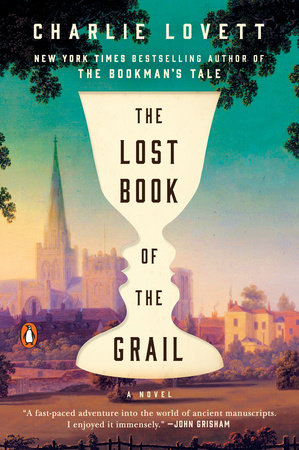 THE LOST BOOK OF THE GRAIL: A NOVEL by Charlie Lovett
Arthur Prescott is happiest when surrounded by the ancient books and manuscripts of the Barchester Cathedral library. But when a beautiful young American named Bethany Davis arrives in Barchester charged with the task of digitizing the library's manuscripts, Arthur's tranquility is broken. Appalled by the threat modern technology poses to the library he loves, he sets out to thwart Bethany, only to find in her a kindred spirit with a similar love for knowledge and books—and a fellow Grail fanatic. Bethany soon joins Arthur in a quest to find the lost Book of Ewolda, the ancient manuscript telling the story of the cathedral's founder. And when the future of the cathedral itself is threatened, Arthur and Bethany's search takes on grave importance, leading the pair to discover secrets about the cathedral, about the Grail, and about themselves.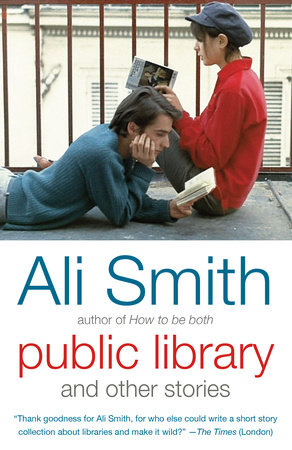 PUBLIC LIBRARY AND OTHER STORIES by Ali Smith
From the acclaimed, award-winning author: Why are books so very powerful? What do the books we've read over our lives—our own personal libraries—make of us? Woven between the stories in Ali Smith's collection are conversations with writers and readers reflecting on the essential role that libraries have played in their lives. At a time when public libraries around the world face threats of cuts and closures, this collection stands as a work of literary activism—and as a wonderful read from one of our finest authors.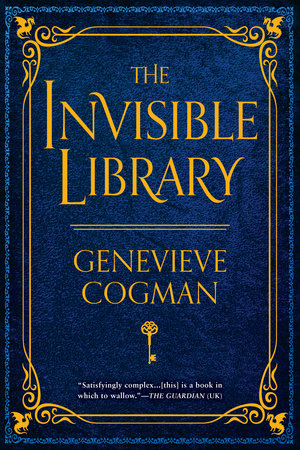 THE INVISIBLE LIBRARY by Genevieve Cogman
Collecting books can be a dangerous prospect in this fun, time-traveling, fantasy adventure—the first in the Invisible Library series! Irene is a professional spy for the mysterious Library, a shadowy organization that collects important works of fiction from all of the different realities. Most recently, she and her enigmatic assistant Kai have been sent to an alternative London. Their mission: Retrieve a particularly dangerous book. The problem: By the time they arrive, it's already been stolen.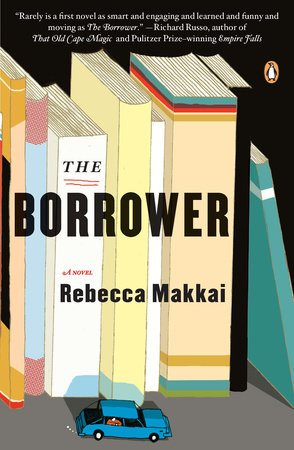 THE BORROWER: A NOVEL by Rebecca Makkai
Lucy Hull, a children's librarian in Hannibal, Missouri, finds herself both kidnapper and kidnapped when her favorite patron, ten-year-old Ian Drake, runs away from home. Ian needs Lucy's help to smuggle books past his overbearing mother, who has enrolled Ian in weekly antigay classes. Desperate to save him from the Drakes, Lucy allows herself to be hijacked by Ian when she finds him camped out in the library after hours, and the odd pair embarks on a crazy road trip. But is it just Ian who is running away? And should Lucy be trying to save a boy from his own parents?
For more on these and many other library themed titles visit: Libraries and Librarians Lit
---
There's a Book for That! is brought to you by Penguin Random House's Sales department. Please follow our Tumblr by clicking here—and share this link with your accounts: theresabookforthat.tumblr.com. Thank you!
Did you see something on the news or read about something on your commute? Perhaps you noticed something trending on Twitter? Did you think: "There's a book for that!"? Then please, send it our way at theresabookforthat@penguinrandomhouse.com
Posted: April 8, 2022