Friday Reads: Library of America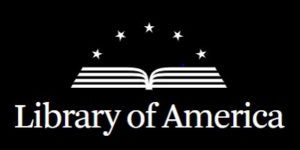 On April 12th, Library of America (LOA), a Penguin Random House Publisher Services (PRHPS) client, was honored at The Los Angeles Times Book Prizes ceremony with Los Angeles Times' Innovator's Award for bringing cultural heritage "into the future." 
Since 1980, the Los Angeles Times has awarded a set of annual Book Prizes that include the Innovator's Award, which recognizes the people and institutions that bring books, publishing, journalism, ideas and storytelling into the future. LOA joins such recent recipients as Margaret Atwood, John Green, Dave Eggers, LeVar Burton, Powell's Bookstore, and Glory Edim of Well-Read Black Girl, among others. (Library of America)
Critic Kenneth Turan, praised Library of America "for the invaluable work it has done over nearly four decades to preserve our nation's rich written heritage by showcasing literature in all its forms from classics to lesser-known texts; poetry, fiction and memoir to journalism and speeches; crime writing and science fiction to children's literature, music and dance writings, and so much more."
Library of America president and publisher Max Rudin accepted the award and said, "In 1979 the National Endowment for the Humanities and the Ford Foundation helped launch a somewhat unlikely new venture, a nonprofit publisher and cultural institution dedicated to publishing authoritative new volumes of great American writers—and to keeping the American literary tradition vital in the culture for readers and writers to discover, and rediscover. Forty years and over ten million books later, we are honored to accept this award on behalf of the loyal friends and gifted colleagues we've been privileged to know and work with."
For your reading pleasure, here are some popular Library of America books: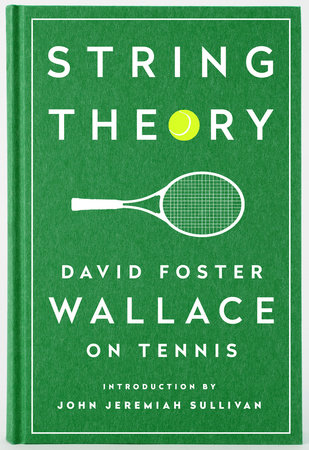 STRING THEORY: DAVID FOSTER WALLACE ON TENNIS by David Foster Wallace, John Jeremiah Sullivan (Introduction)
An instant classic of American sports writing: Both a onetime "near-great junior tennis player" and a lifelong connoisseur of the finer points of the game, David Foster Wallace wrote about tennis with the authority of an insider, the showmanship of a literary pyro-technician, and disarming admiration of an irrepressible fan. Including his masterful profiles of Roger Federer and Tracy Austin, String Theory gathers Wallace's five famous essays on tennis, pieces that have been hailed by sportswriters and literary critics alike as some of the greatest and most innovative magazine writing in recent memory. Whiting-Award winning journalist John Jeremiah Sullivan provides an introduction.
THE GREAT AMERICAN SPORTS PAGE: A CENTURY OF CLASSIC COLUMNS FROM RING LARDNER TO SALLY JENKINS Edited by John Schulian, Foreword by Charles Pierce
Spanning nearly a century, The Great American Sports Page presents essential columns from more than three dozen masters of the press-box craft. These unforgettable dispatches from World Series, Super Bowls, and title bouts for the ages were written on deadline with passion, spontaneity, humor, and a gift for the memorable phrase. Gathered here in a groundbreaking anthology, their writings capture some of sport's most enduring moments and many of its all-time greats: Babe Ruth, Jackie Robinson, Muhammad Ali, and Michael Jordan among them. But the best American sportswriters also found ways to write powerfully about lesser-known athletes and to convey, often with heartbreaking honesty and insight, the less glamorous and more tragic facets of the games we love.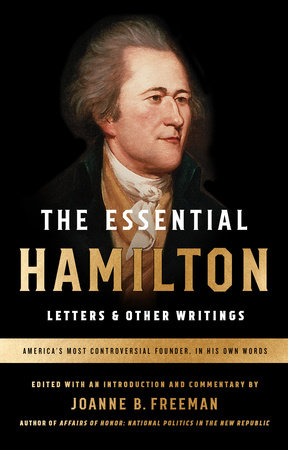 THE ESSENTIAL HAMILTON: LETTERS & OTHER WRITINGS
The amazing success of Lin-Manuel Miranda's musical "Hamilton" has stoked an extraordinary resurgence of interest in Alexander Hamilton. Now, Library of America presents an unrivaled portrait of Hamilton in his own words, charting his meteoric rise and his scandalous final years, culminating in his infamous duel with Aaron Burr. Selected and introduced by acclaimed historian Joanne B. Freeman, here is a reader's edition of Hamilton's essential public writings and private letters, plus the correspondence between Burr and Hamilton that led to their duel and two conflicting eyewitness accounts of their fatal encounter.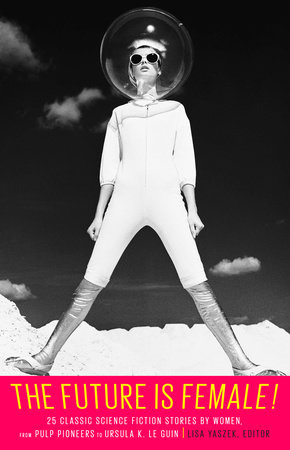 THE FUTURE IS FEMALE! 25 CLASSIC SCIENCE FICTION STORIES BY WOMEN, FROM PULP PIONEERS TO URSULA K. LE GUIN
Space-opera heroines, gender-bending aliens, post-apocalyptic pregnancies, changeling children, interplanetary battles of the sexes, and much more: a groundbreaking new collection of classic American science fiction by women from the 1920s to the 1960s presented by SF-expert Lisa Yaszek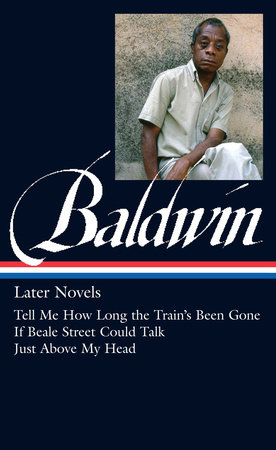 JAMES BALDWIN: LATER NOVELS (Tell Me How Long the Train's Been Gone / If Beale Street Could Talk / Just Above My Head) Edited by Darryl Pinckney
The Library of America completes its edition of the collected fiction of the literary voice of the Civil Rights era with this volume gathering three revealing later works of the 1960s and '70s.
This culminating volume illustrates how James Baldwin continues to be relevant in twenty-first-century America, especially in his dramatizing of the unequal treatment of black men by the police and the justice system, his nuanced depictions of the black family, and his explorations of sexuality.
FOR NATIONAL POETRY MONTH
WALT WHITMAN: POETRY AND PROSE
This Library of America edition is the biggest and best edition of Walt Whitman's writings ever published. It includes all of his poetry and what he considered his complete prose. It is also the only collection that includes, in exactly the form in which it appeared in 1855, the first edition of Leaves of Grass.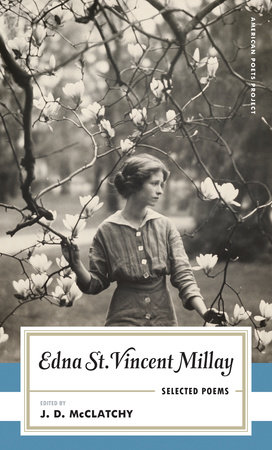 EDNA ST. VINCENT MILLAY: SELECTED POEMS  Edited by J.D. McClatchy
Edna St. Vincent Millay's bold, exquisite poems take their place among the enduring verse of the twentieth century. Claiming a lyric tradition stretching back to Sappho and Catullus and making it very much her own, Millay won over her contemporaries—and readers ever since—with her passion, erotic candor, formal elegance, and often mischievous wit. J. D. McClatchy's introduction and selections offer new and surprising insights into Millay's achievement.
W.S. MERWIN: COLLECTED POEMS 1996-2011
Here is the second volume in a definitive, career-spanning two-volume edition of the poems of the former U.S. Poet Laureate, W.S. Merwin, who passed away in March, 2019. Oracular and elegant, Merwin's poetry reveals a heightened sense of what is essential to human consciousness: the fragile framing of nature, the mysteries of memory and perception, the inescapable fact of our mortality.
Watch the  Video
For Library of America's bestselling titles visit LOA 20
For a complete collection of Library of America titles, including future releases, visit the collection LOA
---
There's a Book for That! is brought to you by Penguin Random House's Sales department. Please follow our Tumblr by clicking here—and share this link with your accounts: theresabookforthat.tumblr.com. Thank you!
Did you see something on the news or read about something on your commute? Perhaps you noticed something trending on Twitter? Did you think: "There's a book for that!"? Then please, send it our way at theresabookforthat@penguinrandomhouse.com
Posted: April 19, 2019