Friday Reads: Lies and More Lies…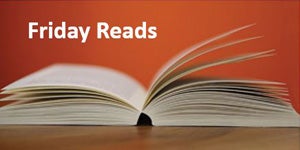 That t.v. taste-maker HBO is at it again with the brilliantly cast adaptation of Liane Moriarty's bestselling novel BIG LITTLE LIES. But Liane's isn't the only book with lying eyes. For this Friday Reads installment, we proffer tantalizing fiction centered on deceit. Oh what a tangled web these characters do weave!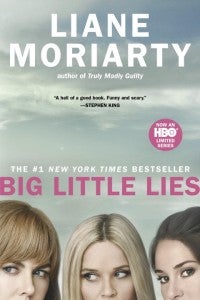 BIG LITTLE LIES by Liane Moriarty
Now an HBO® Limited Series starring Reese Witherspoon, Nicole Kidman, Shailene Woodley, Alexander Skarsgård, Laura Dern, Adam Scott, and Zoë Kravitz from the director of Wild and Dallas Buyers Club, Jean-Marc Vallée, and Writer David E. Kelley.
Big Little Lies is a brilliant take on ex-husbands and second wives, mothers and daughters, schoolyard scandal, and the little lies that spiral slowly, dangerously out of control.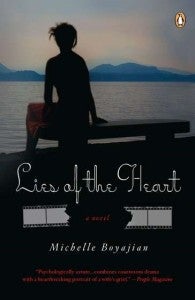 LIES OF THE HEART by Michelle Boyajian
"Boyajian's psychologically astute debut combines courtroom drama with a heartbreaking portrait of a wife's grief." -People
Katie Burelli is living a nightmare. Her husband Nick, a speech therapist, is dead-shot by Jerry, one of his mentally handicapped patients. As Jerry stands trial, Katie plays and replays the events that led up to Nick's murder, and searches her own recollections for answers.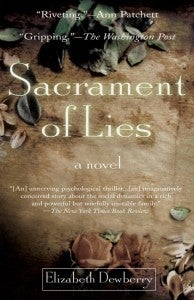 SACRAMENT OF LIES by Elizabeth Dewberry
When Grayson Guillory's mother died, she helped her father get rid of the empty vodka and pill bottles next to the body. It wouldn't do for the governor of Louisiana to have a wife who committed suicide after years of mental illness—especially just as he's contemplating the presidency. Grayson's husband—her father's speechwriter—helps him keep the story quiet, and the family doctor makes sure the cause of death will be listed as a heart attack. But Grayson has a problem. When she thought she was helping her father cover up a suicide, she might actually …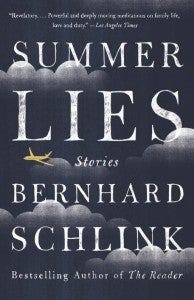 SUMMER LIES: STORIES by Bernhard Schlink, Carol Janeway
From Bernhard Schlink, the internationally best-selling author of The Reader, come seven provocative and masterfully calibrated stories. A keen dissection of the ways in which we play with truth and less-than-truth in our lives.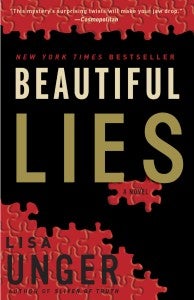 BEAUTIFUL LIES: A NOVEL by Lisa Unger
Ridley Jones has been living a lie. A mysterious package showed up on her doorstep one morning and the beautiful lie she used to call her life was over. Suddenly, everyone she knows feels like a stranger.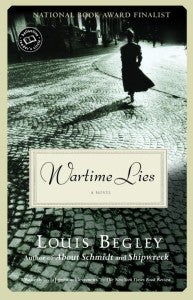 WARTIME LIES: A NOVEL by Louis Begley
As the world slips into the throes of war in 1939, young Maciek's once closeted existence outside Warsaw is no more. When Warsaw falls, Maciek escapes with his aunt Tania. Together they endure the war, running, hiding, changing their names, forging documents to secure their temporary lives—as the insistent drum of the Nazi march moves ever closer to them and to their secret wartime lies.
FOR YOUNG ADULT READERS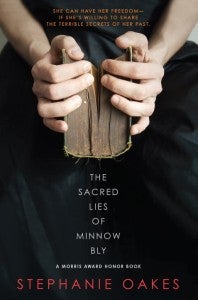 THE SACRED LIES OF MINNOW BLY by Stephanie Oakes
Brought to the Community at age five, the cult has taken so much from Minnow: her childhood, her family, her ability to trust. And when she rebelled, they took her hands, too. Now their Prophet has been murdered and their camp set aflame, and it's clear that Minnow knows something—but she's not talking.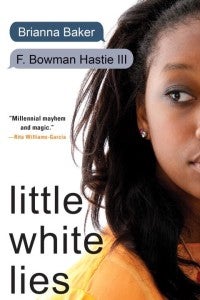 LITTLE WHITE LIES by Brianna Baker, F. Bowman Hastie; Ages 14 and up
Seventeen-year-old honors student Coretta White's Tumblr, Little White Lies—her witty thoughts on pretty much…everything—has gone viral. She's got hundreds of thousands of followers; she's even been offered a TV deal. But Coretta has a secret. She hasn't been writing all her own posts…
"Little White Lies is a hilarious, righteous, and page-turning coming-of-age story. Imagine Judy Blume meets Candace Bushnell meets Harper Lee all in one novel."  —Dorian Warren, host of MSNBC's Nerding Out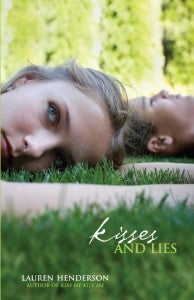 KISSES AND LIES by Lian Tanner; Ages 14 and up
After discovering that someone saw what looked like Dan's emergency EpiPen in A-lister Plum's designer handbag, Scarlett and her tough American sidekick, Taylor, sneak into a posh London nightclub, where Plum has a private table. Scarlett is stunned to discover a piece of evidence that might implicate another girl in Plum's exclusive circle. Which means Scarlett must cast a wider net in order to catch the right suspect.
For more on these and related titles visit the collection: Lies
Posted: March 2, 2017