Friday Reads: Light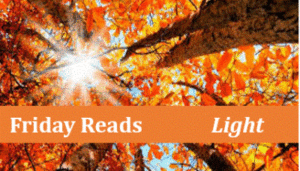 Have you noticed the seasonal shift as we enter into Fall? The crisp morning air, the leaves beginning to turn and the changing light? High school football season is turning on the Friday night lights, but our play this week is Friday Reads "Light" because of all the literary luminaries falling into sight!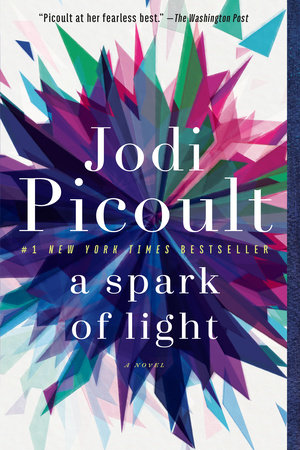 A SPARK OF LIGHT: A NOVEL by Jodi Picoult
The warm fall day starts like any other at the Center—a women's reproductive health services clinic—its staff offering care to anyone who passes through its doors. Then a desperate and distraught gunman bursts in and opens fire, taking hostages. Told in a daring and enthralling narrative structure that counts backward through the hours of the standoff, the story traces what brought each of the very different individuals to the same place on this fateful day.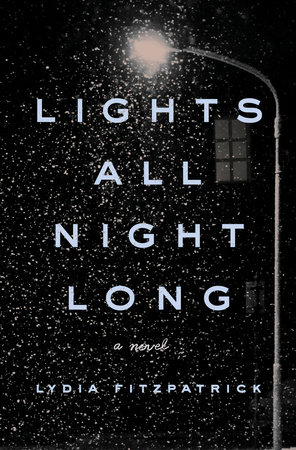 LIGHTS ALL NIGHT LONG: A NOVEL by Lydia Fitzpatrick
Fifteen-year-old Ilya arrives in Louisiana from his native Russia for what should be the adventure of his life: a year in America as an exchange student. But all is not right in Ilya's world: he's consumed by the fate of his older brother Vladimir, the magnetic rebel to Ilya's dutiful wunderkind, back in their tiny Russian hometown. Just before Ilya left, the murders of three young women rocked the town's usual calm, and Vladimir found himself in prison. A rich tale of belonging and the pull of homes both native and adopted, Lights All Night Long is a spellbinding story of the fierce bond between brothers determined to find a way back to each other.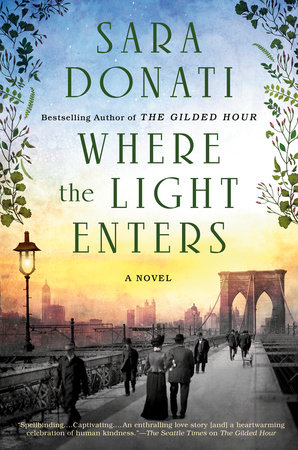 WHERE THE LIGHT ENTERS by Sara Donati
From the international bestselling author of The Gilded Hour comes Sara Donati's highly anticipated new novel, an enthralling epic about two trailblazing female doctors in nineteenth-century New York and the transformative power of bravery and love….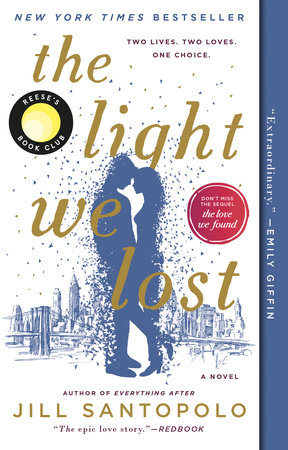 THE LIGHT WE LOST by Jill Santopolo
"This love story between Lucy & Gabe spans decades and continents as two star-crossed lovers try to return to each other…Will they ever meet again? This book kept me up at night, turning the pages to find out, and the ending did not disappoint."—Reese Witherspoon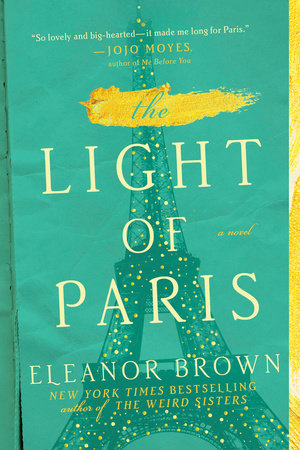 THE LIGHT OF PARIS by Eleanor Brown
Madeleine has always felt like a failure: She's the one whose expression ruins sorority photos, the person at parties who would rather be at home reading, the old maid at the age of thirty. Spending her entire life trying to fit in has only left her looking like she has everything, but feeling like she has nothing. And when her marriage to controlling, critical Phillip is threatened, Madeleine panics. But when she discovers a journal detailing her grandmother's wild, romantic summer in Jazz Age Paris, she begins to wonder if there is more to life than playing by someone else's rules.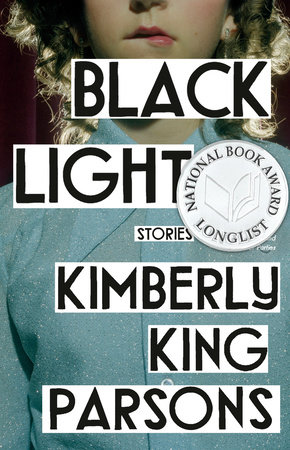 BLACK LIGHT: STORIES by Kimberly King Parsons
This debut story collection is a love letter to Texas's most scrappy, beastly, and strange and a paean to characters who dare furiously to dream despite being trapped in places devoid of hope.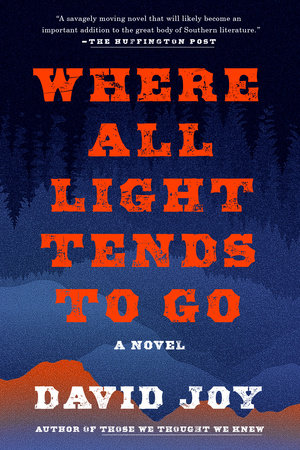 WHERE ALL LIGHT TENDS TO GO by David Joy
The area surrounding Cashiers, North Carolina, is home to people of all kinds, but the world that Jacob McNeely lives in is crueler than most. His father runs a methodically organized meth ring, with local authorities on the dime to turn a blind eye to his dealings. Jacob has always been resigned to play the cards that were dealt him, but when he botches a murder and sets off a trail of escalating violence, he's faced with a choice: stay and appease his kingpin father, or leave the mountains with the girl he loves.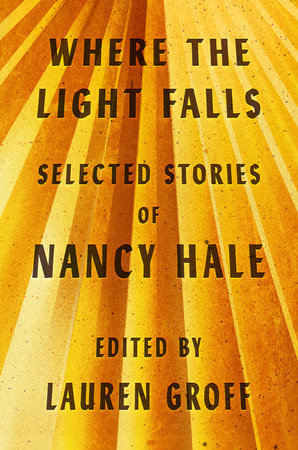 WHERE THE LIGHT FALLS: SELECTED STORIES OF NANCY HALE edited by Lauren Groff
Lauren Groff invites a new generation of readers to rediscover the haunting stories of a neglected mid-century master
A prolific writer whose long association with The New Yorker rivaled that of her contemporary John Cheever, Nancy Hale was considered one of the preeminent short story artists of her era. But few readers today will recognize her name. Acclaimed author Lauren Groff has selected twenty-five of Hale's best stories, presented here in the first career-spanning edition of this astonishingly gifted writer's work.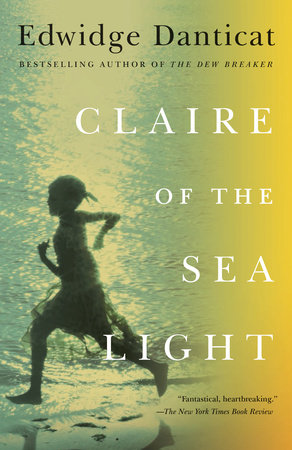 CLAIRE OF THE SEA LIGHT by Edwidge Danticat
Just as her father makes the wrenching decision to send her away for a chance at a better life, Claire Limyè Lanmè—Claire of the Sea Light—suddenly disappears. As the people of the Haitian seaside community of Ville Rose search for her, painful secrets, haunting memories, and startling truths are unearthed.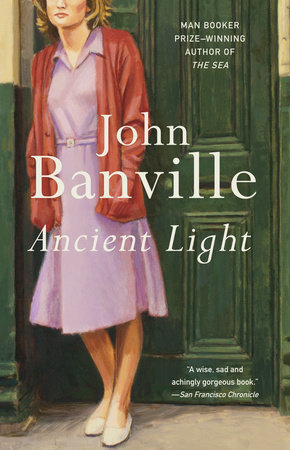 ANCIENT LIGHT by John Banville
Is there a difference between memory and invention? That is the question that haunts Alexander Cleave as he reflects on his first, and perhaps only, love—an underage affair with his best friend's mother. When his stunted acting career is suddenly, inexplicably revived with a movie role playing a man who may not be who he claims, his young leading lady—famous and fragile—unwittingly gives him the opportunity to see, with startling clarity, the gap between the things he has done and the way he recalls them. Profoundly moving, Ancient Light is written with the depth of character, clarifying lyricism, and heart-wrenching humor that mark all of Man Booker Prize-winning author John Banville's extraordinary works.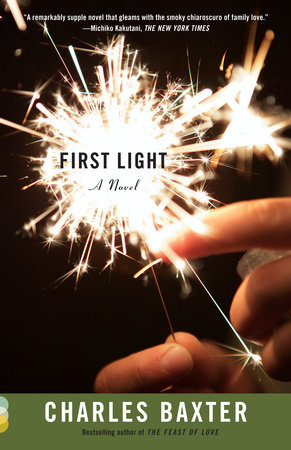 FIRST LIGHT by Charles Baxter
Hugh Welch has cared for his little sister Dorsey ever since they were children, when Dorsey looked at him as though he were a god. But when Dorsey returns to their small Michigan hometown with a successful career as an astrophysicist and a happy family life, Hugh, who has a long habit of worrying about his sister, realizes that it's his own life he has to cure, not Dorsey's.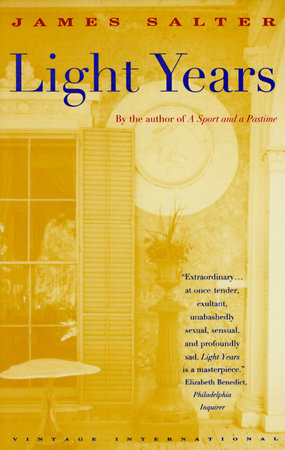 LIGHT YEARS by James Salter
This exquisite, resonant novel by PEN/Faulkner winner James Salter is a brilliant portrait of a marriage by a contemporary American master. It is the story of Nedra and Viri, whose favored life is centered around dinners, ingenious games with their children, enviable friends, and near-perfect days passed skating on a frozen river or sunning on the beach. But even as he lingers over the surface of their marriage, Salter lets us see the fine cracks that are spreading through it, flaws that will eventually mar the lovely picture beyond repair.
For more on these and related titles visit Friday Reads Light
---
There's a Book for That! is brought to you by Penguin Random House's Sales department. Please follow our Tumblr by clicking here—and share this link with your accounts: theresabookforthat.tumblr.com. Thank you!
Did you see something on the news or read about something on your commute? Perhaps you noticed something trending on Twitter? Did you think: "There's a book for that!"? Then please, send it our way at theresabookforthat@penguinrandomhouse.com
Posted: October 4, 2019