Friday Reads: Love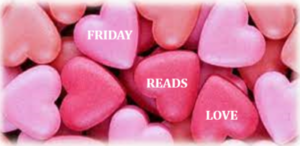 The subject today is Love. In anticipation of Valentine's Day on Monday, February 14, we bring you acclaimed and award-winning stories of love in all its hues — fanciful, complicated, platonic, familial, and romantic, including a couple of wonderful picture books for children. All you need is love… in your heart and on your bookshelf!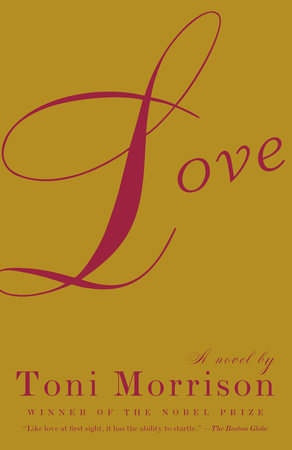 LOVE: A NOVEL by Toni Morrison
In life, Bill Cosey enjoyed the affections of many women, who would do almost anything to gain his favor. In death his hold on them may be even stronger. Wife, daughter, granddaughter, employee, mistress: As Morrison's protagonists stake their furious claim on Cosey's memory and estate, using everything from intrigue to outright violence, she creates a work that is shrewd, funny, erotic, and heart-wrenching.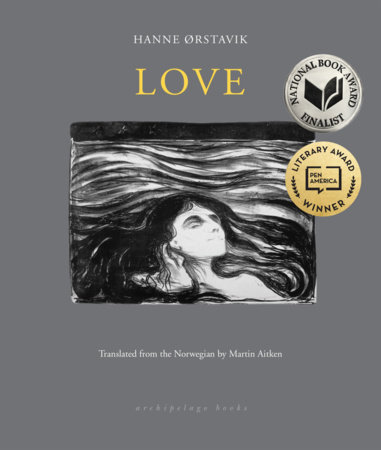 LOVE by Hanne Ørstavik, Martin Aitken
WINNER OF THE 2019 PEN TRANSLATION PRIZE
Love is the story of Vibeke and Jon, a mother and son who have just moved to a small place in the north of Norway. It's the day before Jon's birthday, and a travelling carnival has come to the village. Jon goes out to sell lottery tickets for his sports club, and Vibeke is going to the library. From here on we follow the two individuals on their separate journeys through a cold winter's night – while a sense of uneasiness grows. Love illustrates how language builds its own reality, and thus how mother and son can live in completely separate worlds. This distance is found not only between human beings, but also within each individual. This novel shows how such distance may have fatal consequences.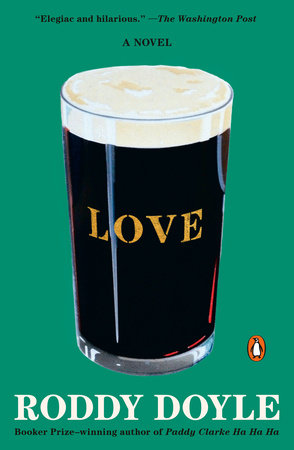 LOVE: A NOVEL by Roddy Doyle
Two old friends reconnect in Dublin for a dramatic, revealing evening of drinking and storytelling in this winning novel from the author of the Booker Prize winning Paddy Clarke Ha Ha Ha. As the two men try to reconcile their versions of the past over the course of one night, Love offers a delightfully comic yet moving portrait of the many forms love can take throughout our lives.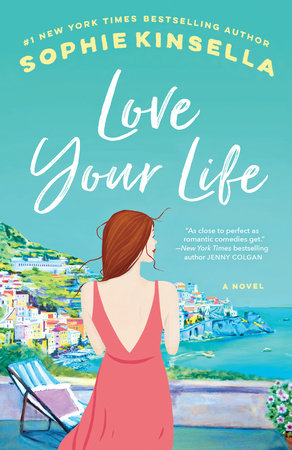 LOVE YOUR LIFE: A NOVEL by Sophie Kinsella
An utterly delightful rom-com about a woman who ditches her dating app for a writer's retreat in Italy—only to find that real love comes with its own filters.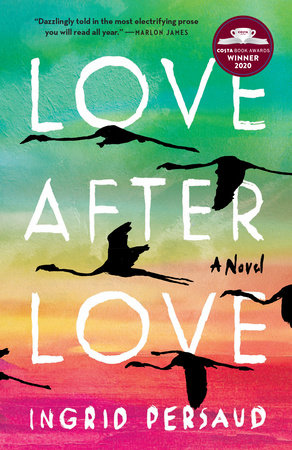 LOVE AFTER LOVE: A NOVEL by Ingrid Persaud
An electrifying novel of love in its messiest forms—a complicated marriage, an unconventional family, and the shocking secrets that unite them. In vibrant, addictive Trinidadian prose, Love After Love questions who and how we love, the obligations of family, and the consequences of choices made in desperation.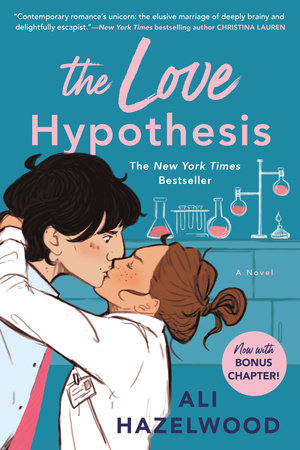 THE LOVE HYPOTHESIS by Ali Hazelwood
When a fake relationship between scientists meets the irresistible force of attraction, it throws one woman's carefully calculated theories on love into chaos.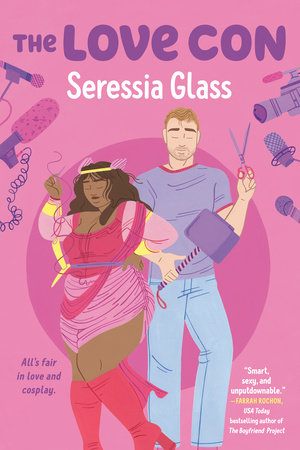 THE LOVE CON by Seressia Glass
He's cosplaying as her boyfriend but their feelings for each other are real in this romantic comedy from Seressia Glass. Roleplaying a couple in love will force them to explore what they're hiding under the mask of friendship. Can Kenya and Cam fake it until she makes it, or will she be real about her feelings, knowing it could cost her the best friend she's ever had?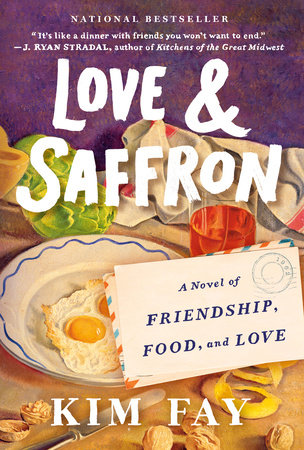 LOVE & SAFFRON: A NOVEL OF FRIENDSHIP, FOOD, AND LOVE by Kim Fay
In the vein of the classic 84, Charing Cross Road, this witty and tender novel follows two women in 1960s America as they discover that food really does connect us all, and that friendship and laughter are the best medicine.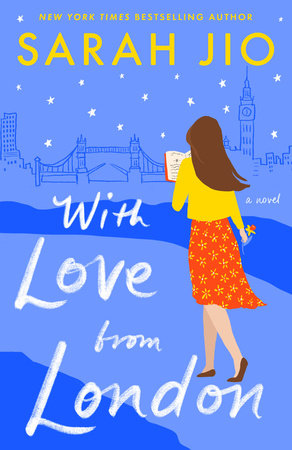 WITH LOVE FROM LONDON: A NOVEL by Sarah Jio
When a woman inherits her estranged mother's bookstore in London's Primrose Hill, she finds herself thrust into the pages of a new story—hers—filled with long-held family secrets, the possibility of new love, and, perhaps, the single greatest challenge of her life.
PICTURE BOOKS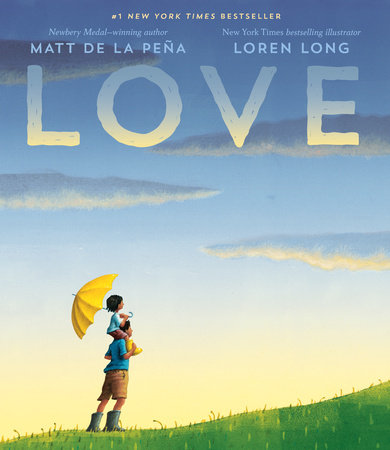 LOVE by Matt de la Peña; Illustrated by Loren Long
"[A] poetic reckoning of the importance of love in a child's life . . . eloquent and moving."—People
In this heartfelt celebration of love, Newbery Medal-winning author Matt de la Peña and bestselling illustrator Loren Long depict the many ways we experience this universal bond, which carries us from the day we are born throughout the years of our childhood and beyond. With a lyrical text that's soothing and inspiring, this tender tale is a needed comfort and a new classic that will resonate with readers of every age.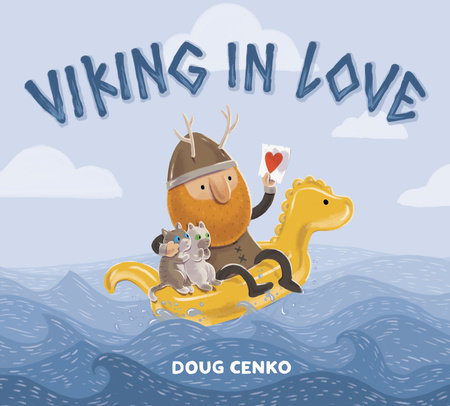 VIKING IN LOVE by Doug Cenko
In this laugh-out-loud picture book, a Viking falls in love and must face the only thing in his way of attaining it: his fear of the sea.
COMING SOON
March 1st: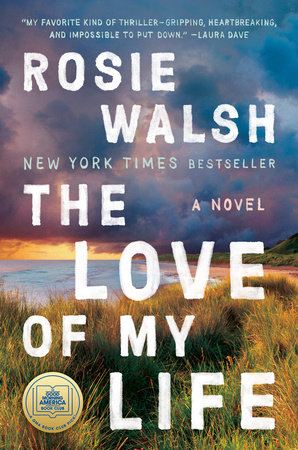 THE LOVE OF MY LIFE: A NOVEL by Rosie Walsh
From the New York Times bestselling author of Ghosted comes a love story wrapped in a mystery: an up-all-night page-turner with a dark secret at its core.
"Rosie Walsh's The Love of My Life is my favorite kind of thriller—gripping, heartbreaking and impossible to put down."—Laura Dave
March 8th: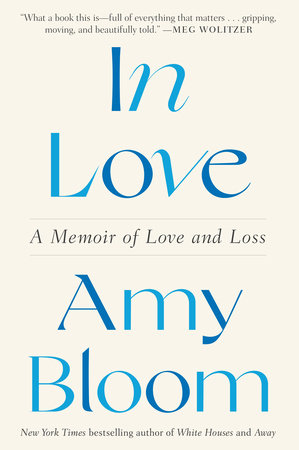 IN LOVE: A MEMOIR OF LOVE AND LOSS by Amy Bloom
In this powerful memoir of boundary-defying love, the New York Times bestselling author of Away and White Houses tells the story of her husband's discovery of his early onset Alzheimer's, their growing understanding of the illness and his painful and affirming decision to choose his own ending. Written in Bloom's captivating, insightful voice and with her trademark wit and candor, In Love is an illuminating story of two people whose love and shared life experiences inspired them to find a courageous way to part—and of a woman's determination to find peace in the aftermath of loss.
March 8th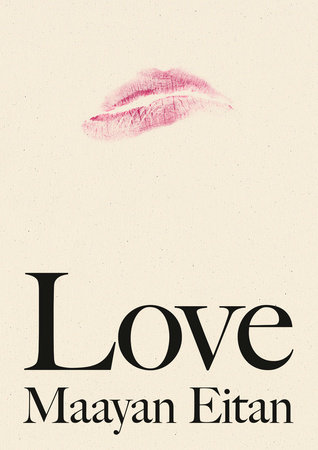 LOVE by Maayan Eitan
Love is a fever dream of a novel about a young sex worker whose life blurs the boundaries between violence and intimacy, objectification and real love. Startlingly vulnerable and lyrically deft, Maayan Eitan's debut – a literary sensation in Israel – set off a firestorm about the relationship between truth and fiction, and the experiences of women under the power of men. Compact and gemlike, this is a contemporary allegory of a young woman on the verge.
For more about these, and related titles, visit Love
---
There's a Book for That! is brought to you by Penguin Random House's Sales department. Please follow our Tumblr by clicking here—and share this link with your accounts: theresabookforthat.tumblr.com. Thank you!
Did you see something on the news or read about something on your commute? Perhaps you noticed something trending on Twitter? Did you think: "There's a book for that!"? Then please, send it our way at theresabookforthat@penguinrandomhouse.com
Posted: February 11, 2022