Friday Reads: Lunar New Year Literature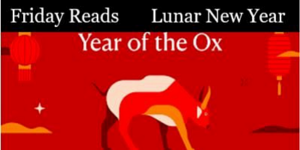 Welcome Lunar New Year! The Year of the Ox begins today, Friday, February 12 and celebrations culminate with the Lantern Festival on February 26, 2021. It's called the Lunar New Year because the date marks the first new moon of the lunisolar calendar traditional to many Asian countries. The zodiacal ox represents qualities of hard work and honesty. To honor the occasion we offer the following literature for all ages: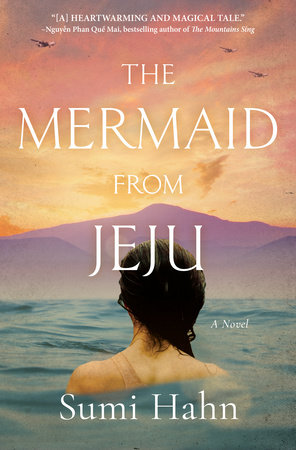 THE MERMAID FROM JEJU: A NOVEL by Sumi Hahn
Inspired by true events on Korea's Jeju Island, Sumi Hahn's "entrancing [debut] novel, brimming with lyricism and magic" (Jennifer Rosner, The Yellow Bird Sings) explores what it means to truly love in the wake of devastation.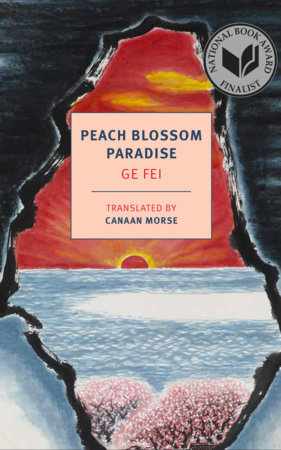 PEACH BLOSSOM PARADISE by Ge Fei; Translated by Canaan Morse
An enthralling story of revolution, idealism, and a savage struggle for utopia by one of China's greatest living novelists: Peach Blossom Paradise is the story of Xiumi, the daughter of a wealthy landowner and former government official who falls prey to insanity and disappears. Days later, a man with a gold cicada in his pocket turns up at his estate and is inexplicably welcomed as a relative. This mysterious man has a great vision of reforging China as an egalitarian utopia, and he will stop at nothing to make it real. It is his own plans, however, which come to nothing, and his "little sister" Xiumi is left to take up arms against a Confucian world in which women are chattel. Her campaign for change and her struggle to seize control over her own body are continually threatened by the violent whims of men who claim to be building paradise.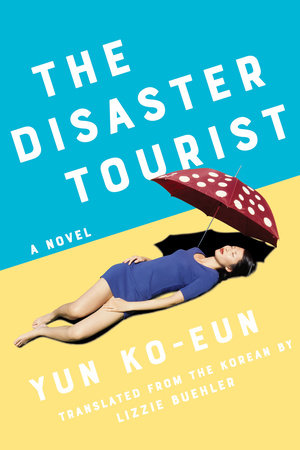 THE DISASTER TOURIST: A NOVEL by Yun Ko-Eun; Translated by Lizzie Buehler
Welcome to the desert island of Mui, where a paid vacation to paradise is nothing short of a disaster in this "mordantly witty novel [that] reads like a highly literary, ultra–incisive thriller (Refinery29).
An eco–thriller with a fierce feminist sensibility, The Disaster Tourist introduces a fresh new voice to the United States that engages with the global dialogue around climate activism, dark tourism, and the #MeToo movement.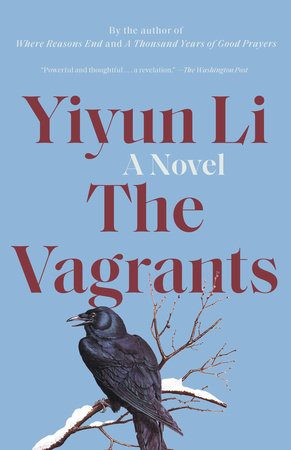 THE VAGRANTS: A NOVEL by Yiyun Li
This brilliant first novel, published to wide acclaim and praised on the front page of The New York Times Book Review, is set in a small town in China in 1978¬1979, and tells the story of people whose lives are affected by a counterrevolutionary movement.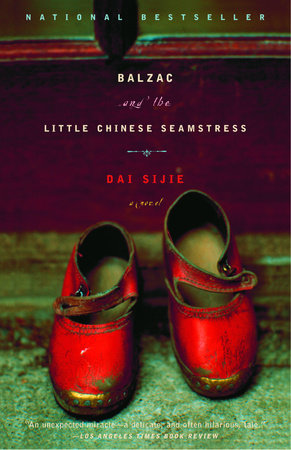 BALZAC AND THE LITTLE CHINESE SEAMSTRESS: A NOVEL by Dai Sijie
Balzac and the Little Chinese Seamstress is an enchanting tale that captures the magic of reading and the wonder of romantic awakening. An immediate international bestseller, it tells the story of two hapless city boys exiled to a remote mountain village for re-education during China's infamous Cultural Revolution. There the two friends meet the daughter of the local tailor and discover a hidden stash of Western classics in Chinese translation. As they flirt with the seamstress and secretly devour these banned works, the two friends find transit from their grim surroundings to worlds they never imagined.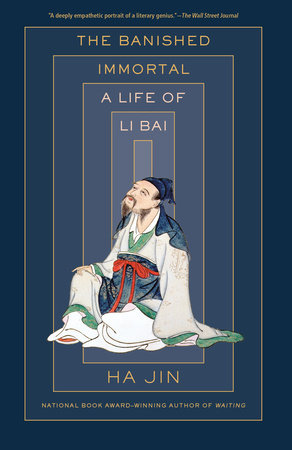 THE BANISHED IMMORTAL: A LIFE OF LI BAI (LI PO) by Ha Jin
From the National Book Award-winning author of Waiting: a narratively driven, deeply human biography of the Tang dynasty poet Li Bai—also known as Li Po.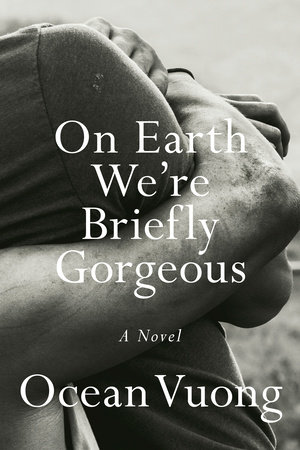 ON EARTH WE'RE BRIEFLY GORGEOUS: A NOVEL by Ocean Vuong
On Earth We're Briefly Gorgeous is a letter from a son to a mother who cannot read. Written when the speaker, Little Dog, is in his late twenties, the letter unearths a family's history that began before he was born—a history whose epicenter is rooted in Vietnam—and serves as a doorway into parts of his life his mother has never known, all of it leading to an unforgettable revelation.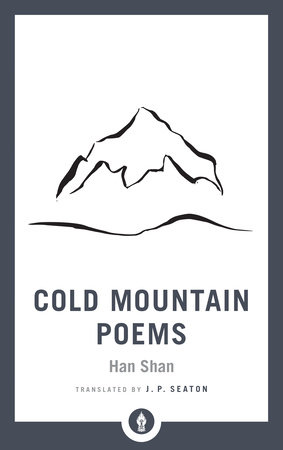 COLD MOUNTAIN POEMS: ZEN POEMS OF HAN SHAN, SHIH TE, AND WANG FAN-CHIH by Han Shan, J. P. Seaton
Popularized in the West by Beat Generation writers Gary Snyder and Jack Kerouac, T'ang-era rebel poet Han Shan is an icon of Chinese poetry and Zen. He and his sidekick, Shih Te, are known as the laughing, ragged pair who left their poetry on stones, trees, farmhouses, and monastery walls, calling others to "the Cold Mountain way" of simple, honest, joyful living. J. P. Seaton takes a fresh look at these "laughing madmen" as well as at Wang Fan-chih, who followed in the outsider tradition a few centuries later.
FOR YOUNGER READERS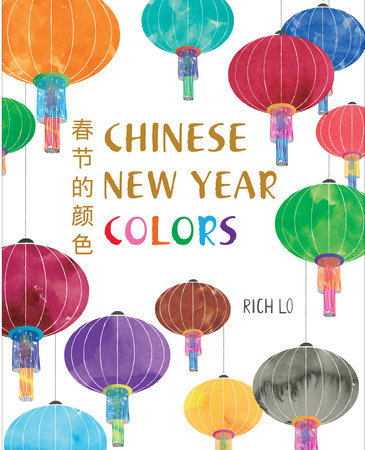 CHINESE NEW YEAR COLORS by Richard Lo
This vibrant, simple, and highly graphic bilingual book is the perfect introduction to Chinese and English words for colors as it honors one of the biggest holidays around the world. Includes informative back matter.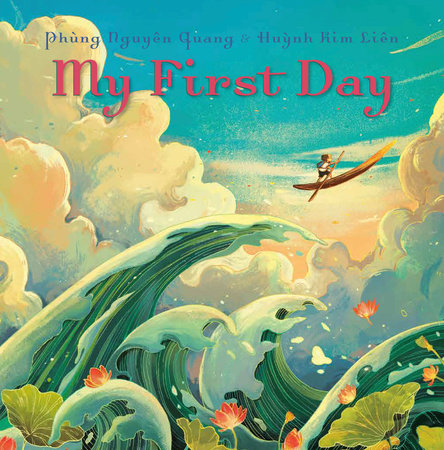 MY FIRST DAY by Phung Nguyen Quang, Huynh Kim Lien
This is no ordinary first journey. The raining season has come to the Mekong Delta, and An, a young Vietnamese boy, sets out alone in a wooden boat wearing a little backpack and armed only with a single oar. On the way, he is confronted by giant crested waves, heavy rainfall and an eerie forests where fear takes hold of him. Although daunted by the dark unknown, An realizes that he is not alone and continues to paddle. He knows it will all be worth it when he reaches his destination.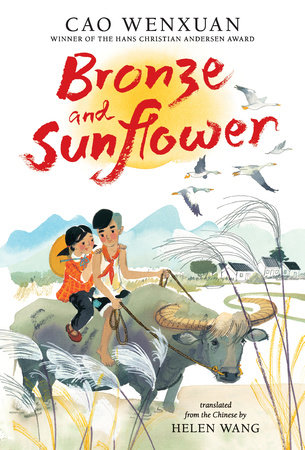 BRONZE AND SUNFLOWER by Cao Wenxuan, Meilo So
A beautifully written, timeless tale by Cao Wenxuan, best-selling Chinese author and recipient of the prestigious Hans Christian Andersen Award. Bronze and Sunflower are inseparable, understanding each other as only the closest friends can. Translated from Mandarin, the story meanders gracefully through the challenges that face the family, creating a timeless story of the trials of poverty and the power of love and loyalty to overcome hardship.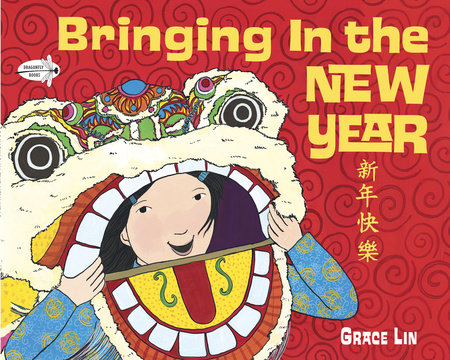 BRINGING IN THE NEW YEAR by Grace Lin
In a brightly colored board book, perfect for the youngest child, Newbery Honoree Grace Lin tells the tale of a Chinese American family as they prepare for the Lunar New Year. Each family member lends a hand as they sweep out the dust of the old year, hang decorations, and make dumplings. Then it's time to celebrate. There will be fireworks and lion dancers, shining lanterns, and a great, long dragon parade at the end!
For more on these and related titles visit: Lunar New Year 2021
---
There's a Book for That! is brought to you by Penguin Random House's Sales department. Please follow our Tumblr by clicking here—and share this link with your accounts: theresabookforthat.tumblr.com. Thank you!
Did you see something on the news or read about something on your commute? Perhaps you noticed something trending on Twitter? Did you think: "There's a book for that!"? Then please, send it our way at theresabookforthat@penguinrandomhouse.com
Posted: February 12, 2021