Friday Reads: Margaret Atwood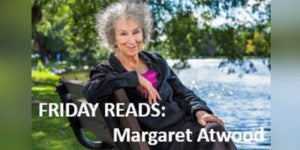 On Friday, October 27th in Beverly Hills, PEN Center USA honored Margaret Atwood with the 2017 Lifetime Achievement Award. In conversation with novelist Edan Lepucki, Ms. Atwood discussed the screen adaptations of her novels, notably THE HANDMAID'S TALE, but especially ALIAS GRACE. The Netflix Original miniseries about a 19th century murder, "Alias Grace" was adapted by Sarah Polley and premieres tonight Friday, November 3rd. Ms. Atwood read a beautiful excerpt from the novel and you may watch the trailer here. Don't stop there though… for this Friday Reads edition we offer the following superb books from Margaret Atwood's distinguished body of work.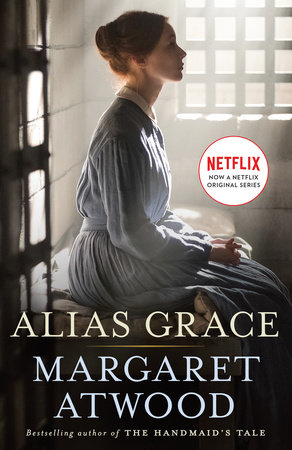 ALIAS GRACE: A NOVEL
Now a 6-part Netflix original mini-series: in Alias Grace, the bestselling author of The Handmaid's Tale takes readers into the life of one of the most notorious women of the nineteenth century. It's 1843, and Grace Marks has been convicted for her involvement in the vicious murders of her employer and his housekeeper and mistress. Some believe Grace is innocent; others think her evil or insane. Now serving a life sentence, Grace claims to have no memory of the murders. An up-and-coming expert in the burgeoning field of mental illness is engaged by a group of reformers and spiritualists who seek a pardon for Grace. He listens to her story while bringing her closer and closer to the day she cannot remember. What will he find in attempting to unlock her memories?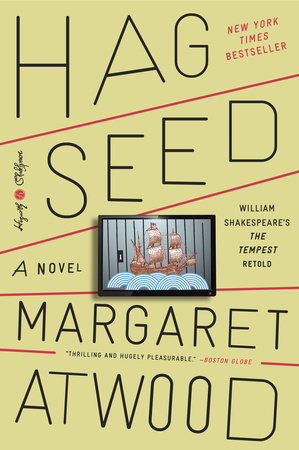 HAG-SEED: A NOVEL
Now in paperback, William Shakespeare's The Tempest retold. Felix is at the top of his game as artistic director of the Makeshiweg Theatre Festival. His productions have amazed and confounded. Now he's staging a "Tempest" like no other. Or that was the plan. Instead, after an act of unforeseen treachery, Felix is living in exile in a backwoods hovel, haunted by memories of his beloved lost daughter, Miranda. And also brewing revenge. After twelve years, revenge finally arrives in the shape of a theater course at a nearby prison.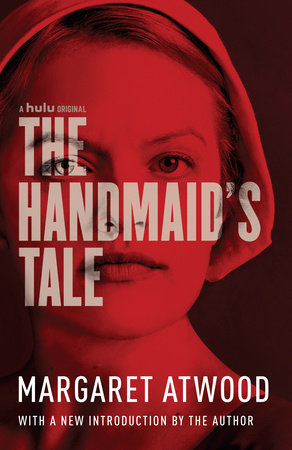 THE HANDMAID'S TALE: A NOVEL
A seminal work of speculative fiction from the Booker Prize-winning author, and Emmy-award winning Hulu series. Offred is a Handmaid in the Republic of Gilead. She may leave the home of the Commander and his wife once a day to walk to food markets whose signs are now pictures instead of words because women are no longer allowed to read. She must lie on her back once a month and pray that the Commander makes her pregnant, because in an age of declining births, Offred and the other Handmaids are valued only if their ovaries are viable.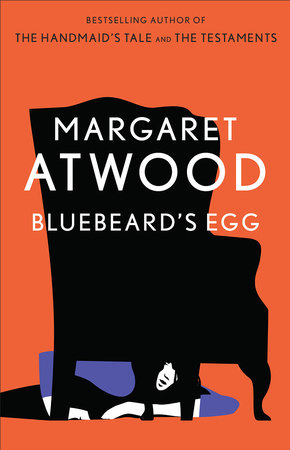 BLUEBEARD'S EGG: STORIES
By turns humorous and warm, stark and frightening, Bluebeard's Egg glows with childhood memories, the reality of parents growing old, and the casual cruelty men and women inflict on each other. Here is the familiar outer world of family summers at remote lakes, winters of political activism, and seasons of exotic friends, mundane lives, and unexpected loves. But here too is the inner world of hidden places and all that emerges from them-the intimately personal, the fantastic, the shockingly real…
THE BLIND ASSASSIN: A NOVEL
WINNER OF THE BOOKER PRIZE. In The Blind Assassin, Margaret Atwood weaves together strands of gothic suspense, romance, and science fiction into one utterly spellbinding narrative. The novel begins with the mysterious death—a possible suicide—of a young woman named Laura Chase in 1945. Decades later, Laura's sister Iris recounts her memories of their childhood, and of the dramatic deaths that have punctuated their wealthy, eccentric family's history.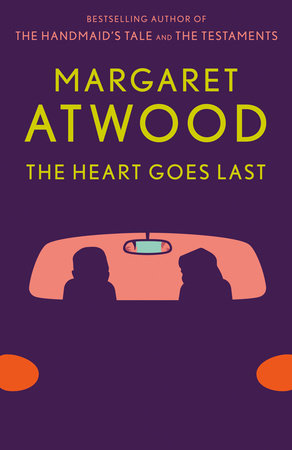 THE HEART GOES LAST: A NOVEL
Margaret Atwood puts the human heart to the ultimate test in a new novel that brilliantly satirizes the corporate prison complex of the twenty-first century.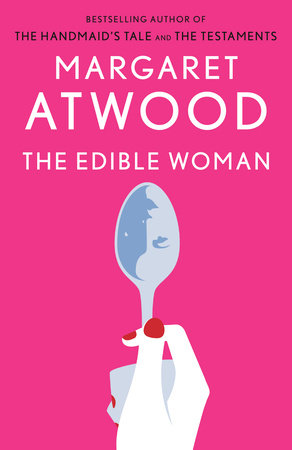 THE EDIBLE WOMAN
The novel that put the author of The Handmaid's Tale on the literary map; a groundbreaking work of fiction. Ever since her engagement, the strangest thing has been happening to Marian McAlpin: she can't eat. First meat. Then eggs, vegetables, cake, pumpkin seeds—everything! Worse yet, while Marian ought to feel consumed with passion, she really just feels … consumed. A brilliant and powerful work, rich in irony and metaphor, The Edible Woman is an unforgettable masterpiece by a true master of contemporary literature.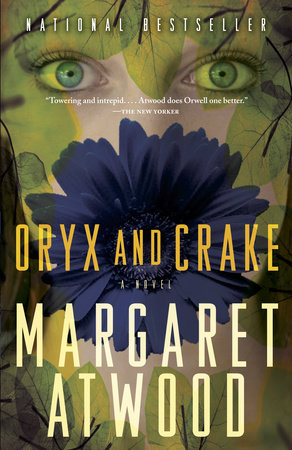 ORYX AND CRAKE
Margaret Atwood's brilliant, page-turning new novel joins her all-time bestselling The Handmaid's Tale in conjuring a frighteningly convincing future dystopia.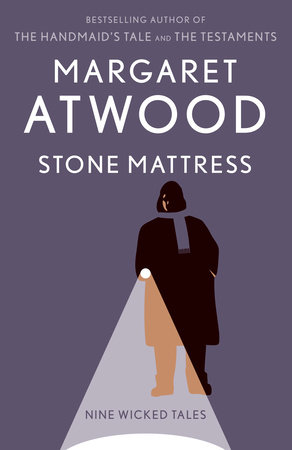 Stone Mattress: Nine Wicked Tales
Nine brilliantly imaginative tales—filled with Atwood's trademark creativity, intelligence, and humor—that speak to our times with deadly accuracy in tales of acute psychological insight and biting humor.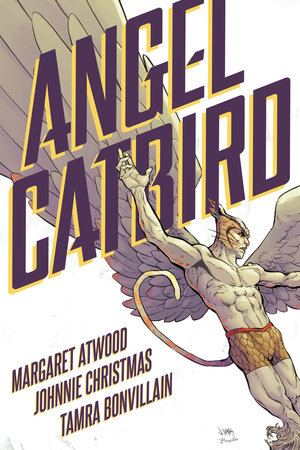 ANGEL CATBIRD VOLUME 1 (Graphic Novel; from Dark Horse)
Atwood's first graphic novel, a cat-centric all-ages New York Times bestselling adventure. On a dark night, young genetic engineer Strig Feleedus is accidentally mutated by his own experiment and merges with the DNA of a cat and an owl. What follows is a humorous, action-driven, pulp-inspired superhero adventure—with a lot of cat puns.    There are now 3 in the series .
For our full list of amazing Margaret Atwood titles visit the collection: Atwood
---
There's a Book for That! is brought to you by Penguin Random House's Sales department. Please follow our Tumblr by clicking here—and share this link with your accounts: theresabookforthat.tumblr.com. Thank you!
Did you see something on the news or read about something on your commute? Perhaps you noticed something trending on Twitter? Did you think: "There's a book for that!"? Then please, send it our way at theresabookforthat@penguinrandomhouse.com
Posted: November 3, 2017