Friday Reads: Martin Luther King, Jr. Day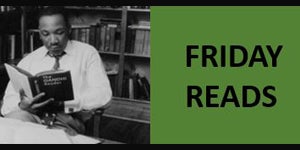 On Monday, January 17, we honor Dr. Martin Luther King, Jr. who was born on January 15, 1929 in Atlanta, Georgia. This year, the family of Martin Luther King Jr. will continue his legacy by leading the Voting Rights March in Washington (WSJ)
As ever, MLK Day celebrates the life of a man who brought hope and healing to America. It's a time to commemorate the timeless values Dr. King exemplified – courage, truth, justice, compassion, dignity, humility and service – as well as the forgiveness and nonviolence that empowered his leadership. It's especially important for the young to learn about Dr. King's character and contributions and the power of words. We recommend the books herein for education and inspiration for all ages.
Visit The King Center's site here for more information.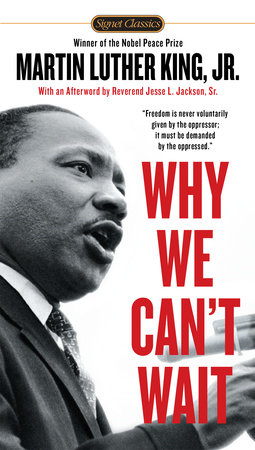 WHY WE CAN'T WAIT by Dr. Martin Luther King, Jr., Afterword by Rev. Jesse Jackson, Sr.
Martin Luther King's classic exploration of the events and forces behind the Civil Rights Movement—including his Letter from Birmingham Jail, April 16, 1963.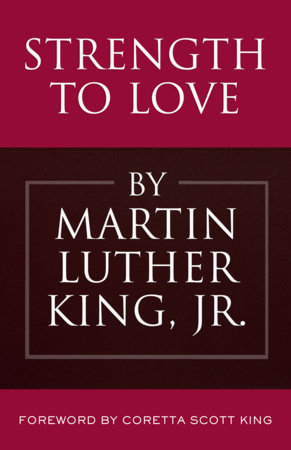 STRENGTH TO LOVE: SERMONS FROM STRENGTH TO LOVE AND OTHER PREACHINGS by Martin Luther King, Jr., Coretta Scott King
The classic collection of Dr. King's sermons that fuse his Christian teachings with his radical ideas of love and nonviolence as a means to combat hate and oppression.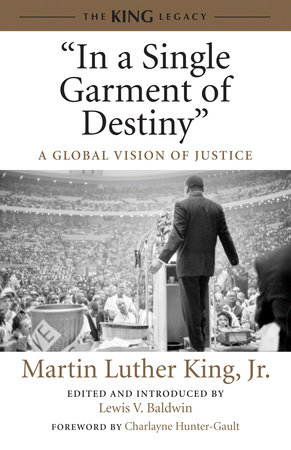 "IN A SINGLE GARMENT OF DESTINY": A GLOBAL VISION OF JUSTICE by Dr. Martin Luther King, Jr.
Too many people continue to think of Dr. King only as "a southern civil rights leader" or "an American Gandhi," thus ignoring his impact on poor and oppressed people around the world. "In a Single Garment of Destiny" is the first book to treat King's positions on global liberation struggles through the prism of his own words and activities.
Part of The King Legacy series which encompasses Dr. King's most important writings, including sermons, orations, lectures, and prayers.
BROTHERS IN THE BELOVED COMMUNITY: THE FRIENDSHIP OF THICH NHAT HANH AND MARTIN LUTHER KING JR. by Marc Andrus
The never-before-told story of the friendship between Martin Luther King Jr. and Thich Nhat Hanh—icons who changed each other and the world. The day after Martin Luther King Jr. was assassinated in 1968, Thich Nhat Hanh wrote a heartbroken letter to their mutual friend Raphael Gould. He said: "I did not sleep last night. . . . They killed Martin Luther King. They killed us. I am afraid the root of violence is so deep in the heart and mind and manner of this society. They killed him. They killed my hope. I do not know what to say. . . . He made so great an impression in me. This morning I have the impression that I cannot bear the loss."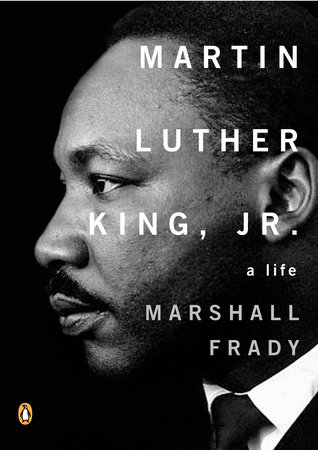 MARTIN LUTHER KING, JR.: A LIFE by Marshall Frady
Marshall Frady, the reporter who became the unofficial chronicler of the civil rights movement, here re-creates the life and turbulent times of its inspirational leader. Deftly interweaving the story of King's quest with a history of the African American struggle for equality, Frady offers fascinating insights into his subject's magnetic character, with its mixture of piety and ambition. He explores the complexities of King's relationships with other civil rights leaders, the Kennedy and Johnson administrations, and the FBI's J. Edgar Hoover, who conducted a relentless vendetta against him. The result is a biography that conveys not just the facts of King's life but the power of his legacy.
DADDY KING: AN AUTOBIOGRAPHY by Martin Luther King Sr.
From coming of age under poverty and the looming threat of racial violence to preaching from the Ebenezer pulpit for forty years, King, Sr., candidly reveals his life inside the civil rights movement, illustrating the profound influence he had on his son.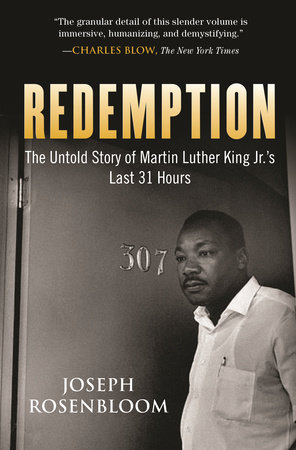 REDEMPTION: MARTIN LUTHER KING JR.'S LAST 31 HOURS by Joseph Rosenbloom
An "immersive, humanizing, and demystifying" (Charles Blow, New York Times) look at the final hours of Dr. King's life as he seeks to revive the non-violent civil rights movement and push to end poverty in America. Redemption draws on dozens of interviews by the author with people who were immersed in the Memphis events, features recently released documents from Atlanta archives, and includes compelling photos. Also revealed is what his assassin, James Earl Ray, was doing in Memphis during the same time and how a series of extraordinary breaks enabled Ray to construct a sniper's nest and shoot King.
FOR YOUNGER READERS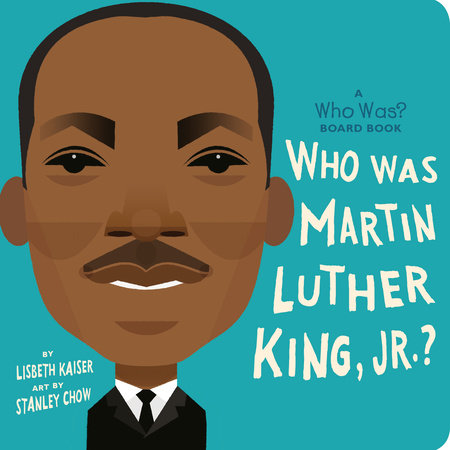 WHO WAS MARTIN LUTHER KING, JR.?: A BOARD BOOK by Lisbeth Kaiser, Stanley Chow (Illustrated by), Who HQ
The chronology and themes of Dr. Martin Luther King Jr.'s meaningful life are presented in a masterfully succinct text, with just a few sentences per page. The fresh, stylized illustrations are sure to captivate young readers and adults alike. With a read-aloud biographical summary in the back, this age-appropriate introduction honors and shares the life and work of one of the most influential civil rights activists of our time.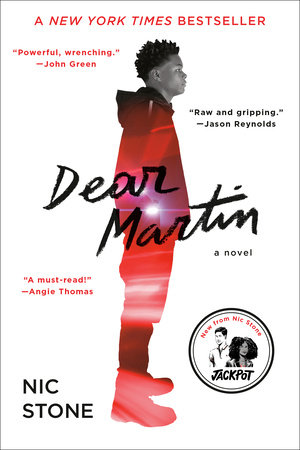 DEAR MARTIN by Nic Stone
Justyce McAllister is a good kid, an honor student, and always there to help a friend—but none of that matters to the police officer who just put him in handcuffs. Despite leaving his rough neighborhood behind, he can't escape the scorn of his former peers or the ridicule of his new classmates. Justyce looks to the teachings of Dr. Martin Luther King Jr. for answers. But do they hold up anymore? He starts a journal to Dr. King to find out.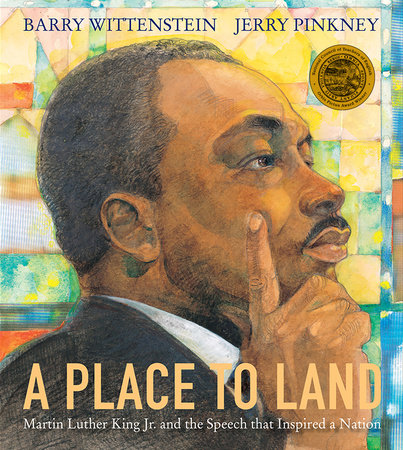 A PLACE TO LAND: MARTIN LUTHER KING, JR> AND THE SPEECH THAT INSPIRED A NATION by Barry Wittenstein; Illustrated by Jerry Pinkney
As a new generation of activists demands an end to racism, A Place to Land reflects on Martin Luther King, Jr.'s "I Have a Dream" speech and the movement that it galvanized.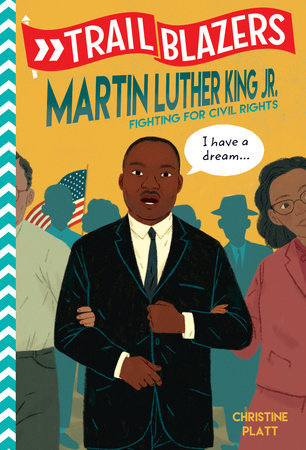 TRAILBLAZERS: MARTIN LUTHER KING, JR.: FIGHTING FOR CIVIL RIGHTS by Christine Platt
On August 28, 1963, Martin Luther King Jr. spoke to more than 250,000 people in Washington, DC about his dream of racial equality. His message of peaceful protest inspired a generation to stand up for their rights. Find out how a boy who was not allowed to go to school or the movies with white people blazed a trail in civil rights.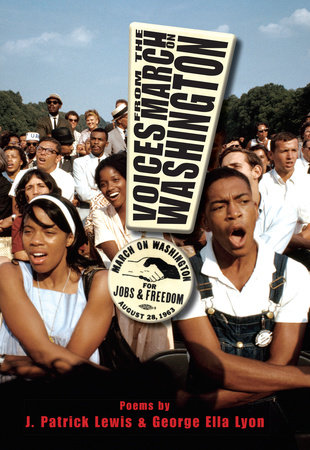 VOICES FROM THE MARCH ON WASHINGTON by George Ella Lyon; J. Patrick Lewis
The powerful poems in this poignant collection weave together multiple voices to tell the story of the March on Washington, DC, in 1963.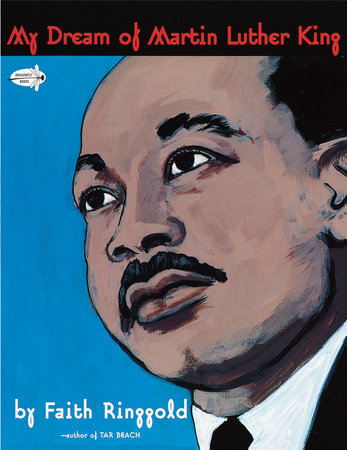 MY DREAM OF MARTIN LUTHER KING by Faith Ringgold
Now in Dragonfly–from the acclaimed creator of the Caldecott Honor Book Tar Beach comes a personal and captivating portrait of the life of Martin Luther King, Jr.
For more information on these and related titles visit MLKJR
---
There's a Book for That! is brought to you by Penguin Random House's Sales department. Please follow our Tumblr by clicking here—and share this link with your accounts: theresabookforthat.tumblr.com. Thank you!
Did you see something on the news or read about something on your commute? Perhaps you noticed something trending on Twitter? Did you think: "There's a book for that!"? Then please, send it our way at theresabookforthat@penguinrandomhouse.com
Posted: January 14, 2022