Friday Reads: May is Asian Pacific American Heritage Month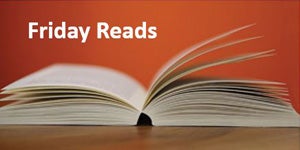 May is Asian Pacific American Heritage Month, a celebration of Asians and Pacific Islanders in the United States. Originating with Congress in the 1970s, this celebration was initially only one week in May (a resolution signed by President Jimmy Carter). In 1992, Congress passed Public Law 102-450 which designated May as Asian/Pacific American Heritage Month. The official Asian Pacific American Heritage Month website has more information, including audio, video, and information for teachers.
We've put together a collection of amazing titles featuring authors and characters from Asian and/or Pacific Islander heritage and cultures.
FEATURED TITLES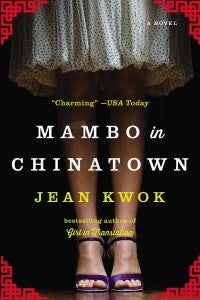 MAMBO IN CHINATOWN by Jean Kwok
From the bestselling author of Girl in Translation, an inspiring novel about a young woman torn between her family duties in Chinatown and her escape into a more Western world.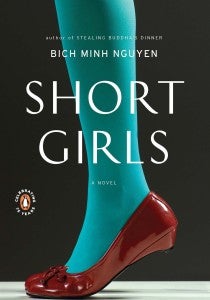 SHORT GIRLS by Bich Minh Nguyen
Bich Minh Nguyen made her fiction debut with this deeply moving and entertaining story of two Vietnamese sisters. Aside from their petite stature, Van and Linny Luong couldn't be more different. Diligent, unassuming Van works as an immigration lawyer in the Michigan suburbs where she resides with her handsome, Chinese-American lawyer husband. Beautiful, fashionable Linny lives in Chicago and has drifted into an affair with a married man. When Van's picture-perfect marriage collapses and Linny finds herself grappling to escape her dead-end life, the long-estranged sisters are unable to confide in one another- until their eccentric inventor father calls them back home to the Vietnamese American community they fled long ago.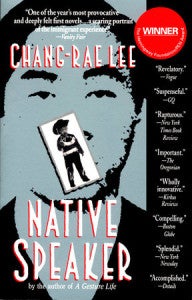 NATIVE SPEAKER by Chang-Rae Lee
L is for Lee. Korean American Henry Park is "surreptitious, B+ student of life, illegal alien, emotional alien, Yellow peril: neo-American, stranger, follower, traitor, spy…" or so says his wife, in the list she writes upon leaving him. Henry is forever uncertain of his place, a perpetual outsider looking at American culture from a distance. And now, a man of two worlds, he is beginning to fear that he has betrayed both and belongs to neither. Chang-Rae Lee's first novel Native Speaker is a raw and lyrical evocation of the immigrant experience and of the question of identity itself.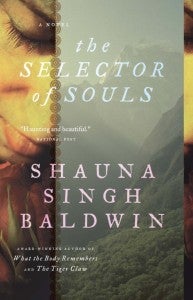 THE SELECTOR OF SOULS by Shauna Singh Baldwin
In Shauna Singh Baldwin's enthralling novel, two fascinating, strong-willed women must deal with the relentless logic forced upon them by survival: Damini, a Hindu midwife, and Anu, who flees an abusive marriage for the sanctuary of the Catholic church. When Sister Anu comes to Damini's home village to open a clinic, their paths cross, and each are certain they are doing what's best for women. What do health, justice, education and equality mean for women when India is marching toward prosperity, growth and becoming a nuclear power? If the baby girls and women around them are to survive, Damini and Anu must find creative ways to break with tradition and help this community change from within.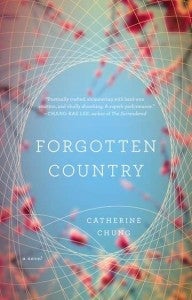 FORGOTTEN COUNTRY by Catherine Chung
The night before Janie's sister, Hannah, is born, her grandmother tells her a story: Since the Japanese occupation of Korea, their family has lost a daughter in every generation, and Janie is told to keep Hannah safe. Years later, when Hannah inexplicably cuts all ties and disappears, Janie goes to find her. Thus begins a journey that will force her to confront her family's painful silence, the truth behind her parents' sudden move to America twenty years earlier, and her own conflicted feelings toward Hannah.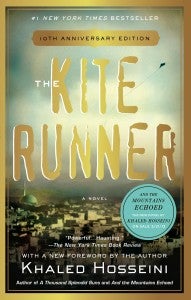 THE KITE RUNNER by Khaled Hosseini
The unforgettable, heartbreaking story of the unlikely friendship between a wealthy boy and the son of his father's servant, caught in the tragic sweep of history, The Kite Runner transports readers to Afghanistan at a tense and crucial moment of change and destruction. A powerful story of friendship, it is also about the power of reading, the price of betrayal, and the possibility of redemption; and an exploration of the power of fathers over sons—their love, their sacrifices, their lies.
COMING ATTRACTIONS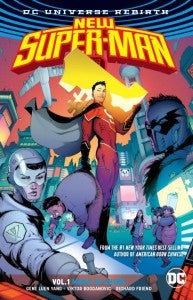 NEW SUPERMAN VOL. 1: MADE IN CHINA by Gene Luen Yang
On Sale Date: June 27, 2017
An impulsive act of heroism thrusts an arrogant young man into the limelight of Shanghai as China begins to form its own Justice League of powerful heroes. As the government creates their own Superman, will they live to regret the person they've chosen? Rising from the ashes of SUPERMAN: THE FINAL DAYS OF SUPERMAN and the death of the Man of Steel, will this New Super-Man step up to the challenge, or be crushed under the weight of his hubris and inexperience?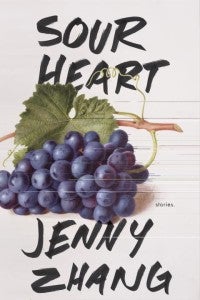 SOUR HEART by Jenny Zhang
On Sale Date:  August 1, 2017
A sly debut collection that conjures the experience of adolescence through the eyes of Chinese American girls growing up in New York City—for readers of Zadie Smith, Helen Oyeyemi, and Junot Díaz. Narrated by the daughters of Chinese immigrants who fled imperiled lives as artists back home only to struggle to stay afloat—dumpster diving for food and scamming Atlantic City casino buses to make a buck—these seven stories showcase Zhang's compassion, moral courage, and a perverse sense of humor reminiscent of Portnoy's Complaint. A darkly funny and intimate rendering of girlhood, Sour Heart examines what it means to belong to a family, to find your home, leave it, reject it, and return again.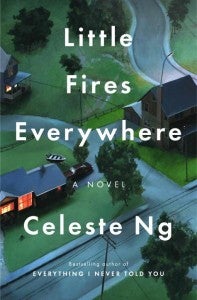 LITTLE FIRES EVERYWHERE by Celeste Ng
On Sale Date:  September 12, 2017
Little Fires Everywhere explores the weight of secrets, the nature of art and identity, and the ferocious pull of motherhood – and the danger of believing that following the rules can avert disaster.
For more on these and related titles visit the collection Asian Pacific American Heritage Month
Posted: May 11, 2017