Friday Reads: Memorial Day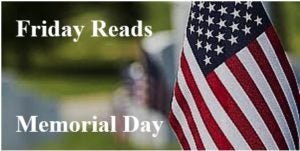 On Monday, May 31st, we pay tribute to the American men and women who have died in service to our country. To honor the occasion, we have curated the following titles, for adults and young readers, in commemoration of the service and sacrifice of our nation's military: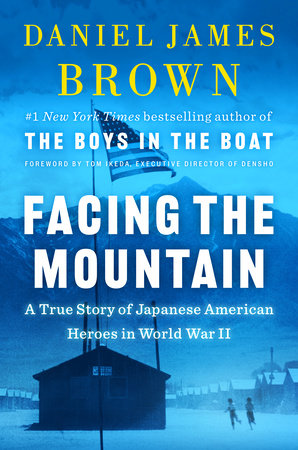 FACING THE MOUNTAIN by Daniel James Brown
"Masterly. An epic story of four Japanese-American families and their sons who volunteered for military service and displayed uncommon heroism… Propulsive and gripping, in part because of Mr. Brown's ability to make us care deeply about the fates of these individual soldiers…a page-turner."
– The Wall Street Journal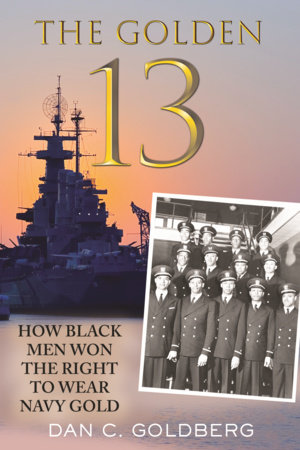 THE GOLDEN THIRTEEN by Dan Goldberg
The Golden Thirteen tells the story of the 13 courageous black men who integrated the officer corps of the US Navy during World War II—leading desegregation efforts across America and anticipating the civil rights movement.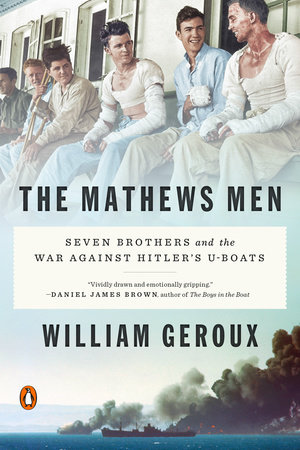 THE MATHEWS MEN: SEVEN BROTHERS AND THE WAR AGAINST HITLER'S U-BOATS by William Geroux
One of the last unheralded heroic stories of World War II: the U-Boat assault off the American coast against the Merchant Marines who were supplying the European war, and one community's monumental contribution to that effort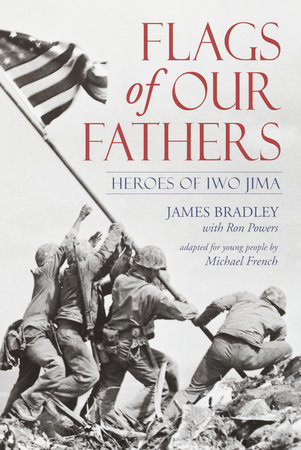 FLAGS OF OUR FATHERS by James Bradley, Ron Powers
Here is the true story behind the immortal photograph that has come to symbolize the courage and indomitable will of America. In February 1945, American Marines plunged into the surf at Iwo Jima–and into history. Through a hail of machine-gun and mortar fire that left the beaches strewn with comrades, they battled to the island's highest peak. And there, they raised a flag. The son of one of the flag raisers has written a powerful account of six very different men who came together in the heroic battle.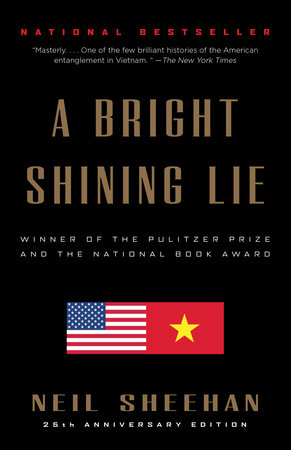 A BRIGHT SHINING LIE: JOHN PAUL VANN AND AMERICA IN VIETNAM by Neil Sheehan
Winner of the Pulitzer Prize and the National Book Award
One of the most acclaimed books of our time—the definitive Vietnam War exposé in which renowned journalist Neil Sheehan tells the story of John Vann—"the one irreplaceable American in Vietnam"—and of the tragedy that destroyed a country and squandered so much of America's young manhood and resources.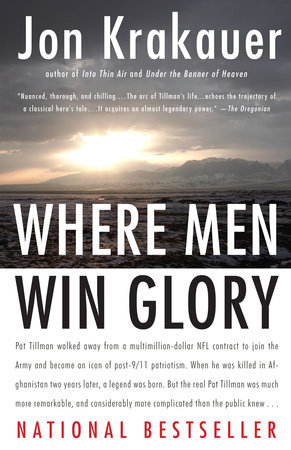 WHERE MEN WIN GLORY: THE ODYSSEY OF PAT TILLMAN by Jon Krakauer
Pat Tillman walked away from a multimillion-dollar NFL contract to join the Army and became an icon of post-9/11 patriotism. When he was killed in Afghanistan two years later, a legend was born. But the real Pat Tillman was much more remarkable, and considerably more complicated than the public knew…
THE LONG ROAD HOME by Martha Raddatz
NATIONAL GEOGRAPHIC MINISERIES TIE-IN
ABC News' Chief Global Affairs Correspondent Martha Raddatz shares remarkable tales of heroism, hope, and heartbreak in her account of "Black Sunday"—a battle during one of the deadliest periods of the Iraq war.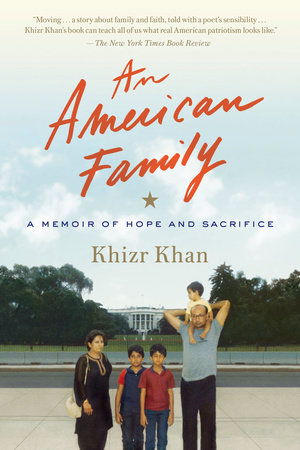 AN AMERICAN FAMILY: A MEMOIR OF HOPE AND SACRIFICE by Khzir Khan
Having instilled the same ideals that brought him to America in the first place, Khan relates the heroic and tragic story of his middle son, U.S. Army Captain Humayun Khan, who is killed while protecting his base camp in Iraq, and the ways in which their undying pride in him and his sacrifice have helped them endure the deepest despair a parent can know. An American Family is a lyrical and intimate depiction of what being an American really means.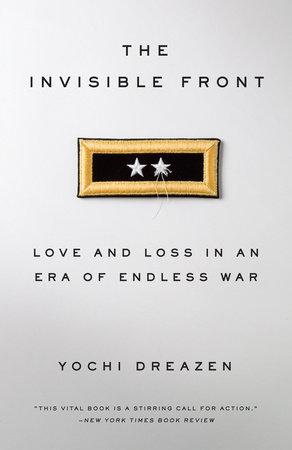 THE INVISIBLE FRONT: LOVE AND LOSS IN AN ERA OF ENDLESS WAR by Yochi Dreazen
The unforgettable story of a military family that lost two sons—one to suicide and one in combat—and channeled their grief into fighting the armed forces' suicide epidemic.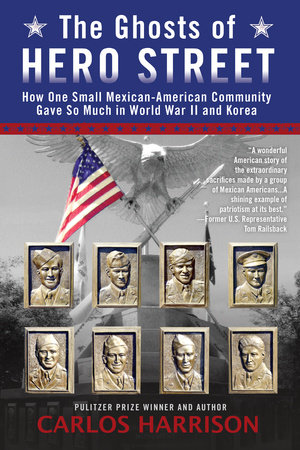 THE GHOSTS OF HERO STREET: HOW ONE SMALL MEXICAN-AMERICAN COMMUNITY GAVE SO MUCH IN WORLD WAR II AND KOREA by Carlos Harrison
The Mexican-American families who lived on a single street in Silvis, Illinois sent fifty-seven of their children to fight in World War II and Korea—more than any other place that size anywhere in the country. Eight of those children died. It's a distinction recognized by the Department of Defense, one that earned that strip a distinguished name: Hero Street. Based on interviews with relatives, friends, and soldiers who served alongside the men, as well as personal letters and photographs, The Ghosts of Hero Street is the compelling and inspiring account of a street of soldiers—and men—who would not be denied their dignity or their honor.
FOR YOUNGER READERS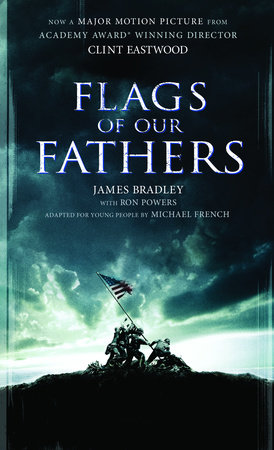 FLAGS OF OUR FATHERS: HEROES OF IWO JIMA (Young Readers edition) by James Bradley, Ron Powers, Michael French
New York Times bestseller, now adapted for young readers, Flags of Our Fathers is the unforgettable chronicle of perhaps the most famous moment in American military history: the raising of the U.S. flag at Iwo Jima.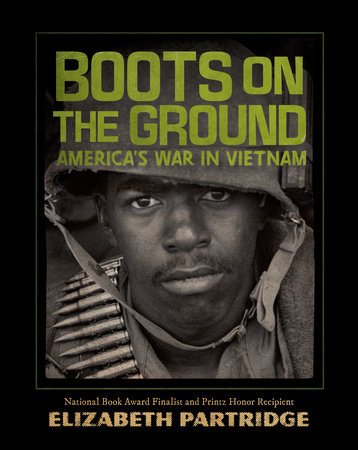 BOOTS ON THE GROUND: AMERICA'S WAR IN VIETNAM by Elizabeth Partridge
Winner of the National Book Award
In March 1965 President Lyndon B. Johnson sent troops into Vietnam. 57,939 American soldiers would be killed and seventeen years would pass before this controversial chapter of American history concluded with the dedication of the Vietnam Veterans Memorial in 1982. The history of this era is complex, but it's the personal stories of eight people—six American soldiers, one American nurse, and one Vietnamese refugee—that form the heartbeat of Boots on the Ground. From dense jungles and terrifying firefights to chaotic medic rescues and evacuations, each individual's story reveals a different facet of the war and moves us forward in time.
---
For more on these and related titles visit the collection, Memorial Day 2021
There's a Book for That! is brought to you by Penguin Random House's Sales department. Please follow our Tumblr by clicking here—and share this link with your accounts: theresabookforthat.tumblr.com. Thank you!
Did you see something on the news or read about something on your commute? Perhaps you noticed something trending on Twitter? Did you think: "There's a book for that!"? Then please, send it our way at theresabookforthat@penguinrandomhouse.com
Posted: May 28, 2021