Friday Reads: Memorial Day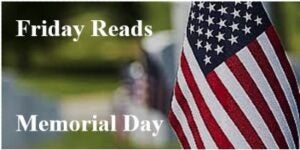 On Monday, May 30, we pay tribute to the Americans who have died in service to our country. To honor the occasion, we have curated the following titles, for adults and young readers, in commemoration of the service and sacrifice of our nation's military: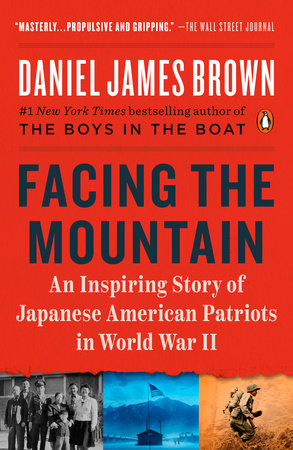 FACING THE MOUNTAIN by Daniel James Brown
From the #1 New York Times bestselling author of The Boys in the Boat, a gripping World War II saga of patriotism and courage that tells the story of the special Japanese American Army unit that overcame brutal odds in Europe; their families, incarcerated back home; and a young man who refused to surrender his constitutional rights, even if it meant imprisonment. "Propulsive and gripping, in part because of Mr. Brown's ability to make us care deeply about the fates of these individual soldiers…a page-turner." – The Wall Street Journal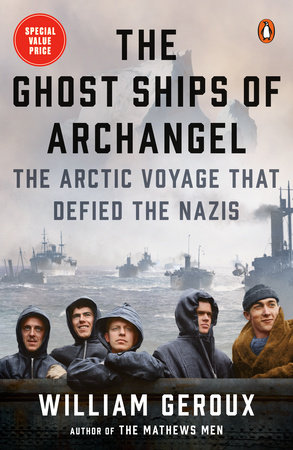 THE GHOST SHIPS OF ARCHANGEL: THE ARCTIC VOYAGE THAT DEFIED THE NAZIS by William Geroux
An extraordinary story of survival and alliance during World War II: the icy journey of four Allied ships crossing the Arctic to deliver much needed supplies to the Soviet war effort.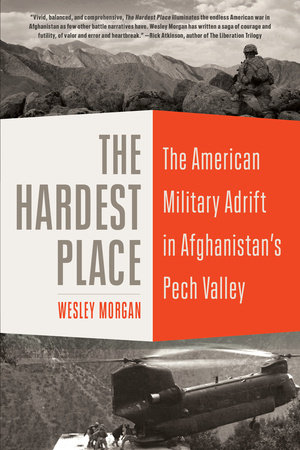 THE HARDEST PLACE: THE AMERICAN MILITARY ADRIFT IN AFGHANISTAN'S PECH VALLEY by Wesley Morgan
A deeply reported history of the American war in Afghanistan told through the infantry battalions and commando teams who fought in one of the country's most violent regions: the Pech valley.
Through reporting trips, hundreds of interviews with Americans and Afghans, and documentary research, Morgan writes vividly of large-scale missions gone awry, years-long hunts for single individuals, and the soldiers, Marines, commandos, and intelligence operatives who cycle through, along with several who return again and again to the same slowly evolving fight. With these stories, he shows how the Pech Valley has been a microcosm of the entire war.
THE AFRICAN AMERICAN SOLDIER: A TWO-HUNDRED YEAR HISTORY OF AFRICAN AMERICANS IN THE U.S. MILITARY by Michael L. Lanning
In this enlightening account, Michael Lee Lanning explores African Americans' crucial part in military history over two centuries, beginning in the Revolutionary War and stretching to recent conflicts in Afghanistan and Iraq. Exploring both notable individual contributions and the role of Black regiments, The African American Soldier pays tribute to the hidden sacrifices and unrelenting valor of those too long overlooked by history.
LIEUTENANT DANGEROUS: A VIETNAM WAR MEMOIR by Jeff Danziger
"A must-read war memoir… with zero punches pulled, related by one of the most incisive observers of the American political scene." —Kirkus Reviews starred review
Jeff Danziger, one of the leading political cartoonists of his generation, captures the fear, sorrow, absurdity, and unintended but inevitable consequences of war with dark humor and penetrating moral clarity. A conversation with a group of today's military age men and women about America's involvement in Vietnam inspired Jeff Danziger to write about his own wartime experiences: "War is interesting," he reveals, "if you can avoid getting killed, and don't mind loud noises."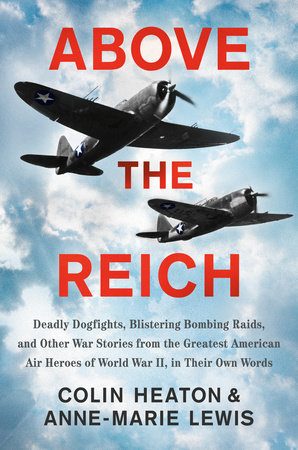 ABOVE THE REICH: DEADLY DOGFIGHTS, BLISTERING BOMBING RAIDS, AND OTHER WAR STORIES FROM THE GREATEST AMERICAN AIR HEROES OF WORLD WAR II, IN THEIR OWN WORDS by Colin Heaton, Anne-Marie Lewis
Sensational eyewitness accounts from the most heroic and legendary American aviators of World War II, never before published as a book. They are voices lost to time. Beginning in the late 1970s, five veteran airmen sat for private interviews. Decades after the guns fell silent, they recounted in vivid detail the most dangerous missions that made the difference in the war. Today these heroes are long gone, but now, in this incredible volume, they tell their stories in their own words.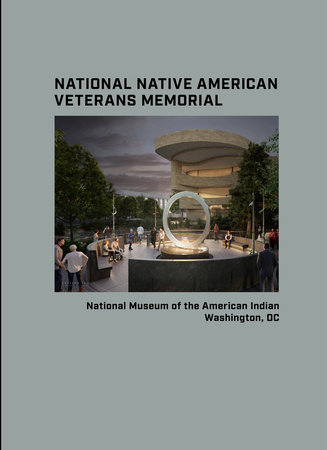 WHY WE SERVE, DELUXE EDITION: NATIVE AMERICANS IN THE UNITED STATES ARMED FORCES by NMAI, Ben Nighthorse Campbell, Jefferson Keel, Kevin Gover, Debra A. Haaland
Rare stories from more than 250 years of Native Americans' service in the military
Why We Serve commemorates the 2020 opening of the National Native American Veterans Memorial at the Smithsonian National Museum of the American Indian, the first landmark in Washington, DC, to recognize the bravery and sacrifice of Native veterans. American Indians' history of military service dates to colonial times, and today, they serve at one of the highest rates of any ethnic group. Why We Serve explores the range of reasons why, from love of their home to an expression of their warrior traditions.
FOR YOUNGER READERS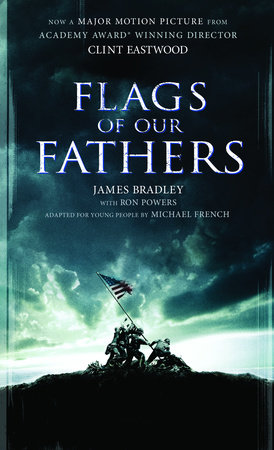 FLAGS OF OUR FATHERS: HEROES OF IWO JIMA (Young Readers edition) by James Bradley, Ron Powers, Michael French
New York Times bestseller, now adapted for young readers, Flags of Our Fathers is the unforgettable chronicle of perhaps the most famous moment in American military history: the raising of the U.S. flag at Iwo Jima.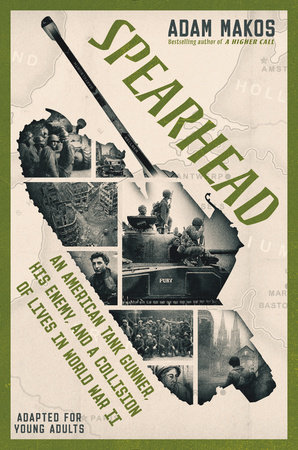 SPEARHEAD: AN AMERICAN TANK GUNNER, HIS ENEMY, AND A COLLISION OF LIVES IN WORLD WAR II by Adam Makos (adapted for young adults)
Adapted for young adults from the New York Times bestseller, a riveting and true WWII story of a young man–an American tank gunner–who meets his destiny in an iconic armor duel and forges an enduring bond with his enemy.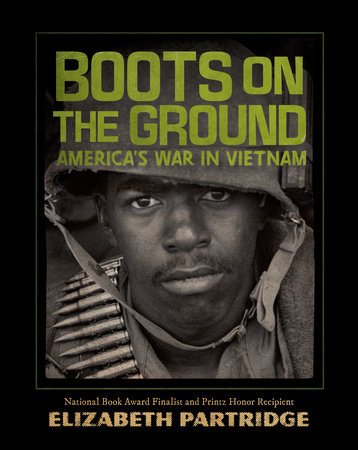 BOOTS ON THE GROUND: AMERICA'S WAR IN VIETNAM by Elizabeth Partridge
Winner of the National Book Award
In March 1965 President Lyndon B. Johnson sent troops into Vietnam. 57,939 American soldiers would be killed and seventeen years would pass before this controversial chapter of American history concluded with the dedication of the Vietnam Veterans Memorial in 1982. The history of this era is complex, but it's the personal stories of eight people—six American soldiers, one American nurse, and one Vietnamese refugee—that form the heartbeat of Boots on the Ground. From dense jungles and terrifying firefights to chaotic medic rescues and evacuations, each individual's story reveals a different facet of the war and moves us forward in time.
For more on these and related titles visit the collection, Memorial Day 2022
---
There's a Book for That! is brought to you by Penguin Random House's Sales department. Please follow our Tumblr by clicking here—and share this link with your accounts: theresabookforthat.tumblr.com. Thank you!
Did you see something on the news or read about something on your commute? Perhaps you noticed something trending on Twitter? Did you think: "There's a book for that!"? Then please, send it our way at theresabookforthat@penguinrandomhouse.com
Posted: May 27, 2022