Friday Reads: Mental Health Memoirs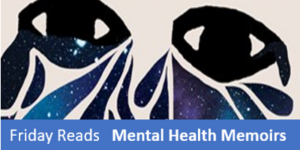 As Mental Health Awareness Week winds down, we want to highlight personal memoirs and biographies that help destigmatize mental illness. To quote Mark Vonnegut, "None of us are entirely well, and none of us are irrecoverably sick."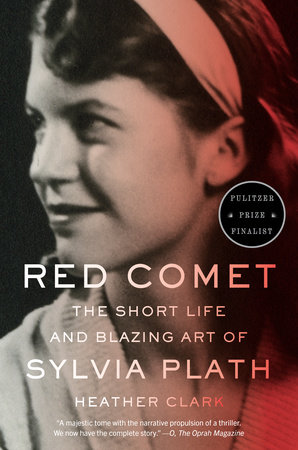 RED COMET: THE SHORT LIFE AND BLAZING ART OF SYLVIA PLATH by Heather Clark
This groundbreaking biography of Sylvia Plath focuses on her remarkable literary and intellectual achievements while restoring the woman behind the long-held myths about her life and art.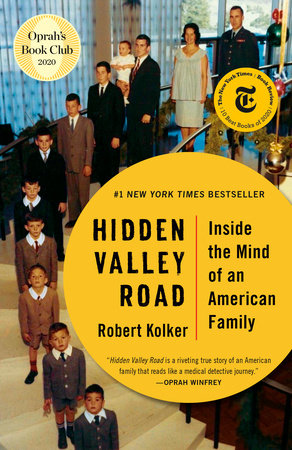 HIDDEN VALLEY ROAD: INSIDE THE MIND OF AN AMERICAN FAMILY by Robert Kolker
The heartrending story of a midcentury American family with twelve children, six of them diagnosed with schizophrenia, that became science's great hope in the quest to understand the disease. With clarity and compassion, bestselling and award-winning author Robert Kolker uncovers one family's unforgettable legacy of suffering, love, and hope.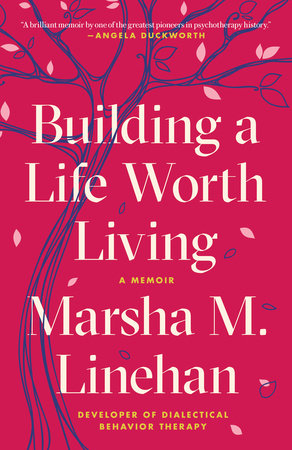 BUILDING A LIFE WORTH LIVING: A MEMOIR by Marsha M. Linehan
Marsha Linehan tells the story of her journey from suicidal teenager to world-renowned developer of the life-saving behavioral therapy DBT, using her own struggle to develop life skills for others.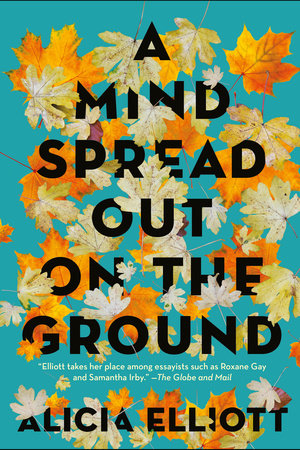 A MIND SPREAD OUT ON THE GROUND by Alicia Elliott
The Mohawk phrase for depression can be roughly translated to "a mind spread out on the ground." In this urgent and visceral work, Alicia Elliott explores how apt a description that is for the ongoing effects of personal, intergenerational, and colonial traumas she and so many Native people have experienced.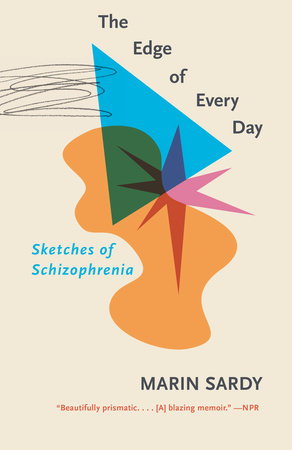 THE EDGE OF EVERY DAY: SKETCHES OF SCHIZOPHRENIA by Marin Sardy
Against the starkly beautiful backdrop of Anchorage, Alaska, where she grew up, Marin Sardy weaves a fearless account of the shapeless thief—the schizophrenia—that kept her mother immersed in a world of private delusion and later manifested in her brother, ultimately claiming his life. In the process, Sardy casts new light on the treatment of the mentally ill in our society. Through it all runs her blazing compassion and relentless curiosity, as her meditations take us to the very edge of love and loss—and invite us to look at what comes after.
THE CRYING BOOK by Heather Christle
This bestselling "lyrical, moving book: part essay, part memoir, part surprising cultural study" is an examination of why we cry, how we cry, and what it means to cry from a woman on the cusp of motherhood confronting her own depression (The New York Times Book Review).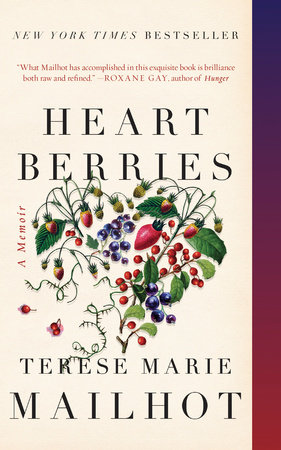 HEART BERRIES: A MEMOIR by Terese Marie Mailhot
A powerful, poetic memoir of an Indigenous woman's coming of age on the Seabird Island Band in the Pacific Northwest—this New York Times bestseller and Emma Watson Book Club pick is "an illuminating account of grief, abuse and the complex nature of the Native experience . . . at once raw and achingly beautiful (NPR).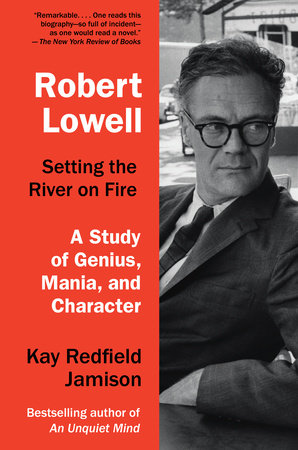 ROBERT LOWELL, SETTING THE RIVER ON FIRE: A STUDY OF GENIUS, MANIA, AND CHARACTER by Kay Redfield Jamison
In this magisterial study of the relationship between illness and art, the best-selling author of An Unquiet Mind brings a fresh perspective to the life and work of Pulitzer Prize-winning poet Robert Lowell. In his poetry, Lowell put his manic-depressive illness (now known as bipolar disorder) into the public domain, and in the process created a new and arresting language for madness. A bold, sympathetic account of a poet who was—both despite and because of mental illness—a passionate, original observer of the human condition.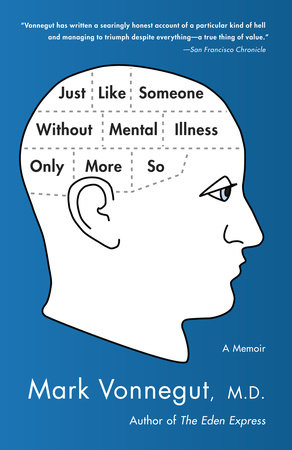 JUST LIKE SOMEONE WITHOUT MENTAL ILLNESS ONLY MORE SO: A MEMOIR by Mark Vonnegut, M.D.
More than thirty years after the publication of his acclaimed memoir The Eden Express, Mark Vonnegut continues his story in this searingly funny, iconoclastic account of coping with mental illness, finding his calling, and learning that willpower isn't nearly enough. Ultimately a tribute to the small, daily, and positive parts of a life interrupted by bipolar disorder, Just Like Someone Without Mental Illness Only More So is a wise, unsentimental, and inspiring book that will resonate with generations of readers.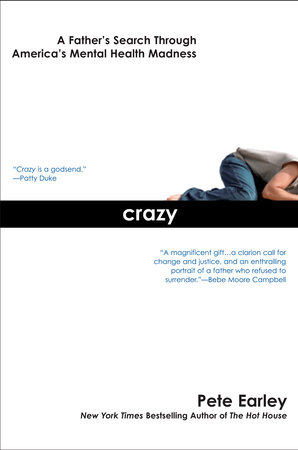 CRAZY: A FATHER'S SEARCH THROUGH AMERICA'S MENTAL HEALTH MADNESS by Pete Earley
Former Washington Post reporter Pete Earley had written extensively about the criminal justice system. But it was only when his own son—in the throes of a manic episode—broke into a neighbor's house that he learned what happens to mentally ill people who break a law.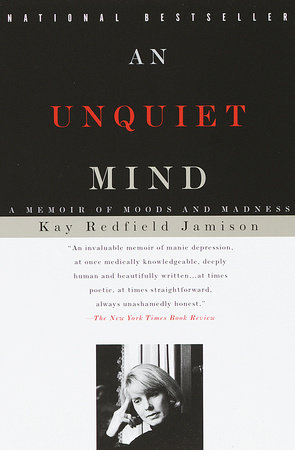 AN UNQUIET MIND: A MEMOIR OF MOODS AND MADNESS by Kay Redfield Jamison
In her bestselling classic, An Unquiet Mind, Kay Redfield Jamison changed the way we think about moods and madness. Dr. Jamison is one of the foremost authorities on manic-depressive (bipolar) illness; she has also experienced it firsthand. Here Jamison examines bipolar illness from the dual perspectives of the healer and the healed, revealing both its terrors and the cruel allure that at times prompted her to resist taking medication. An Unquiet Mind is a memoir of enormous candor, vividness, and wisdom—a deeply powerful book that has both transformed and saved lives.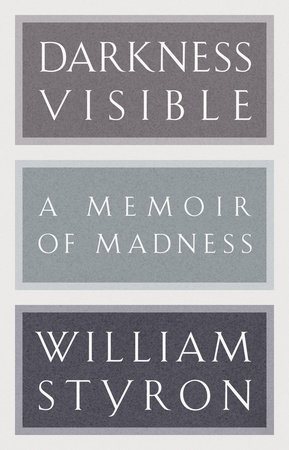 DARKNESS VISIBLE: A MEMOIR OF MADNESS by William Styron
A work of great personal courage and a literary tour de force, this bestseller is Styron's true account of his descent into a crippling and almost suicidal depression. Styron is perhaps the first writer to convey the full terror of depression's psychic landscape, as well as the illuminating path to recovery.
For more about these and related titles visit Mental Health Memoirs
---
There's a Book for That! is brought to you by Penguin Random House's Sales department. Please follow our Tumblr by clicking here—and share this link with your accounts: theresabookforthat.tumblr.com. Thank you!
Did you see something on the news or read about something on your commute? Perhaps you noticed something trending on Twitter? Did you think: "There's a book for that!"? Then please, send it our way at theresabookforthat@penguinrandomhouse.com
Posted: October 8, 2021