Friday Reads: Motherhood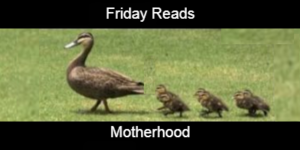 "To describe my mother would be to write about a hurricane in its perfect power. Or the climbing, falling colors of a rainbow."
– Maya Angelou
Mother's Day is this Sunday. While we may not celebrate this year the way we have in the past – with gatherings and gifts – we are still giving mothers special attention . The following books trace many perspectives and facets of motherhood as we reflect on how we mother and were mothered: an emotional terrain of hills and valleys, not without humor!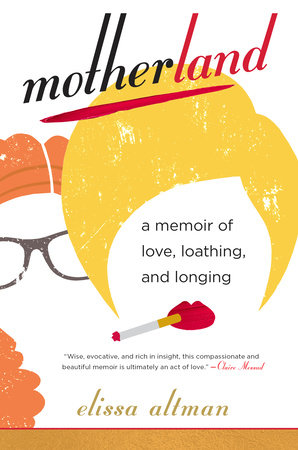 MOTHERLAND: A MEMOIR OF LOVE, LOATHING, AND LONGING by Elissa Altman
How can a mother and daughter who love (but don't always like) each other coexist without driving each other crazy? Motherland is a story that touches every home and every life, mapping the ferocity of maternal love, moral obligation, the choices women make about motherhood, and the possibility of healing. Filled with tenderness, wry irreverence, and unforgettable characters, it is an exploration of what it means to escape from the shackles of the past only to have to face them all over again.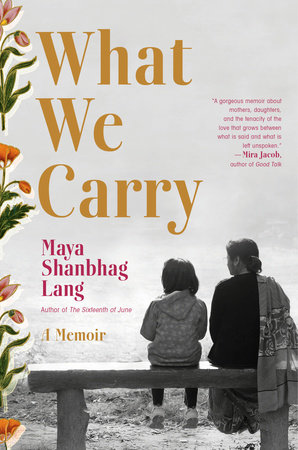 WHAT WE CARRY: A MEMOIR by Maya Shanbhag Lang
In caring for her aging mother and her own young daughter, writer Maya Shanbhag Lang—"a new voice of the highest caliber" (Rebecca Makkai)—confronts the legacy of the family stories that reverberate through the generations: a deeply moving memoir about immigrants and their native-born children, the complicated love between mothers and daughters, and the surprising discovery of strength.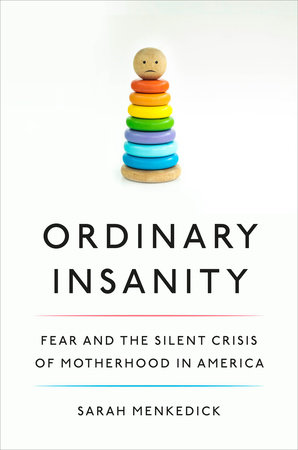 ORDINARY INSANITY: FEAR AND THE SILENT CRISIS OF MOTHERHOOD IN AMERICA by Sarah Menkedick
A groundbreaking exposé and diagnosis of the silent epidemic of fear afflicting new mothers, and a candid, feminist deep dive into the culture, science, history, and psychology of contemporary motherhood. Writing with profound empathy, Menkedick makes clear how critically we need to expand our awareness of, compassion for, and care for women's lives.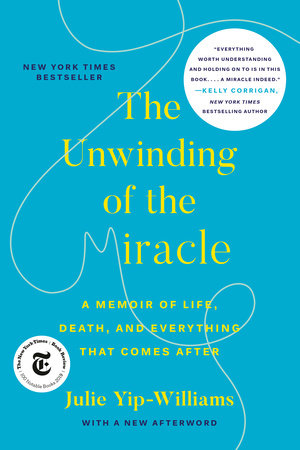 THE UNWINDING OF THE MIRACLE: A MEMOIR OF LIFE, DEATH, AND EVERYTHING THAT COMES AFTER by Julie Yip-Williams
A rare and inspiring memoir by a young mother with Stage IV metastatic cancer that challenges the pieties with which we usually write and talk about death, and serves as a guide not just through the ordeal of disease, but through the universal experience of struggle. With glorious humor, beautiful and bracing honesty, and the cleansing power of well-deployed anger, Julie Yip-Williams has set the stage for her lasting legacy and one final miracle: the story of her life.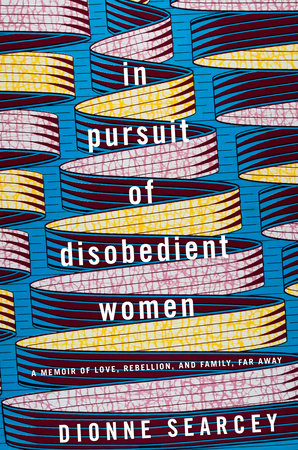 IN PURSUIT OF DISOBEDIENT WOMEN: A MEMOIR OF LOVE, REBELLION, AND FAMILY, FAR AWAY by Dionne Searcey
When a reporter for The New York Times uproots her family to move to West Africa, she manages her new role as breadwinner while finding women cleverly navigating extraordinary circumstances in a forgotten place for much of the Western world.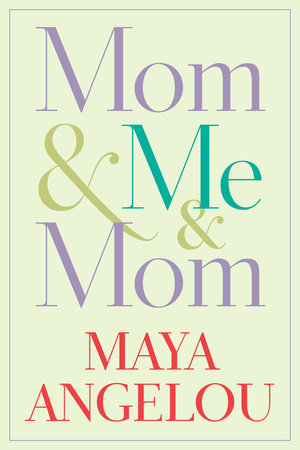 MOM & ME & MOM
The story of Maya Angelou's extraordinary life has been chronicled in her multiple bestselling autobiographies. But now, at last, the legendary author shares the deepest personal story of her life: her relationship with her mother.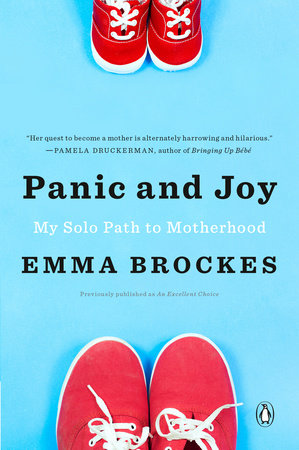 PANIC AND JOY: MY SOLO PATH TO MOTHERHOOD by Emma Brockes
When British journalist, memoirist, and New York-transplant Emma Brockes decides to become pregnant, she quickly realizes that, being single, 37, and in the early stages of a same-sex relationship, she's going to have to be untraditional about it. Brockes is never any less than bracingly honest, often hilarious, about her extraordinary journey to motherhood.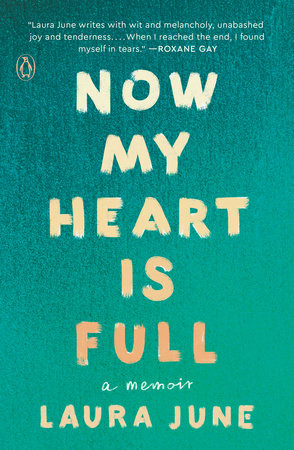 NOW MY HEART IS FULL: A MEMOIR by Laura June
A deeply affecting memoir of motherhood and daughterhood, and how we talk about both, from popular writer Laura June
"Laura June writes with wit and melancholy, unabashed joy and tenderness. . . . When I reached the end, I found myself in tears." —Roxane Gay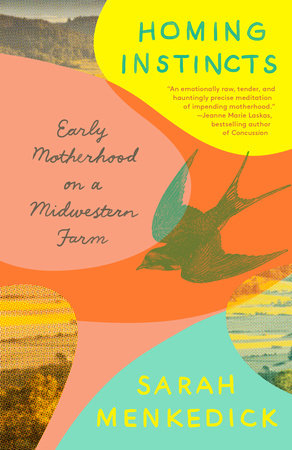 HOMING INSTINCTS: EARLY MOTHERHOOD ON A MIDWESTERN FARM by Sarah Menkedick
Fresh, intimate, and radiantly meditative story of one woman's "coming of age" as a first-time parent on her family's rural Ohio farm. Menkedick juxtaposes the progress of her pregnancy and the larger questions it inspires with recollections of her family history; being raised by a single and unapologetically hippie father; her paternal grandmother, Millie, whose Midwestern German fortitude informed the character of the next two generations; and her husband Jorge's loving but difficult childhood in Oaxaca, Mexico. All together, it becomes a luminous portrait of the time just before and after new motherhood.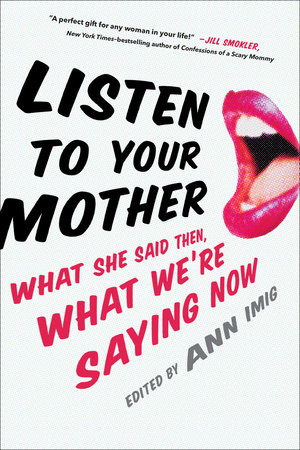 LISTEN TO YOUR MOTHER: WHAT SHE SAID THEN, WHAT WE'RE SAYING NOW by Ann Imig
Based on the sensational national performance movement, Listen to Your Mother showcases the experiences of ordinary people of all racial, gender, and age backgrounds, from every corner of the country. The stories are raw, honest, poignant, and sometimes raunchy, ranging from adoption, assimilation to emptying nests; first-time motherhood, foster-parenting, to infertility; single-parenting, LGBTQ parenting, to special-needs parenting; step-mothering; never mothering, to surrogacy; and mothering through illness to mothering through unsolicited advice. Honest, funny, and heart-wrenching, these personal stories are the collective voice of mothers among us.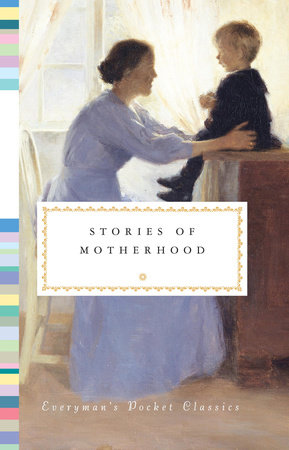 STORIES OF MOTHERHOOD edited by Diana Secker Tesdell
Stories of Motherhood gathers more than a century of literary celebrations of mothers of all ages. These short stories by a wide range of great writers illuminate the many facets of our most elemental human relationship, from birth to death and everything in between. Masters of the short story such as Colm Toibin, Lorrie Moore, Lydia Davis, Aimee Bender, Harold Brodkey and Tillie Olsons write memorably about mothers—having, losing, leaving, and loving them—in modes that range from lyrical to satirical, from heartbreaking to hilarious.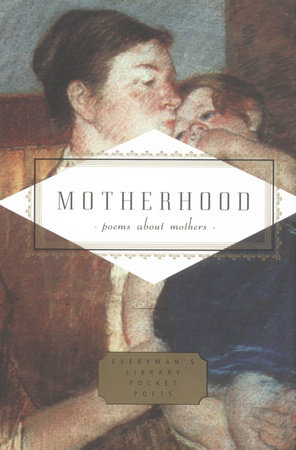 MOTHERHOOD: POEMS ABOUT MOTHERS edited by Carmela Ciuraru
Celebrating mothers and daughters, mothers and sons, grandmothers and grandchildren, Motherhood is a glorious, wonderfully intimate tribute to the first love in every reader's life.
For more on these and related titles visit the collection Mother's Day 2020
---
There's a Book for That! is brought to you by Penguin Random House's Sales department. Please follow our Tumblr by clicking here—and share this link with your accounts: theresabookforthat.tumblr.com. Thank you!
Did you see something on the news or read about something on your commute? Perhaps you noticed something trending on Twitter? Did you think: "There's a book for that!"? Then please, send it our way at theresabookforthat@penguinrandomhouse.com
Posted: May 8, 2020