Friday Reads: Mother's Day Memoirs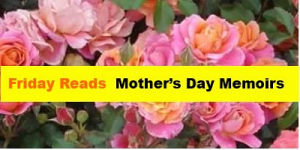 "Art is the child of nature in whom we trace the features of the mother's face."
― Henry Wadsworth Longfellow
Mother's Day is this Sunday, which can be a wonderful or sometimes difficult occasion, especially if one is grieving the loss of their mother. Reflecting on how we were mothered and/or how we are mothering offers profound insights as do each of these acclaimed books about the mother-child relationship from a wide array of places and circumstances: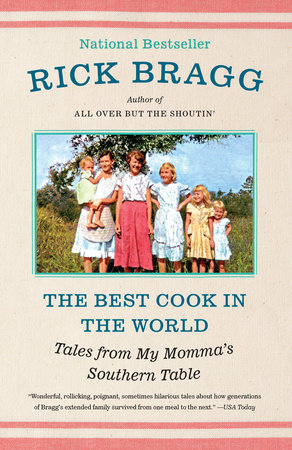 THE BEST COOK IN THE WORLD: TALES FROM MY MOMMA'S SOUTHERN TABLE by Rick Bragg
In this loving tribute to the South, his family and, especially, to his mother, Rick Bragg shares his heritage in the form of thirty-four culinary episodes. Part cookbook, part memoir, Deeply personal, charmingly nostalgic, and unfailingly mouthwatering, The Best Cook in the World weaves together seventy-five recipes with the stories of several generations of Braggs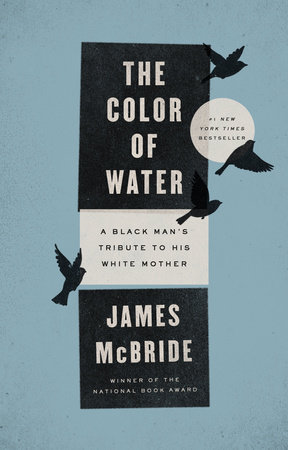 THE COLOR OF WATER: A BLACK MAN'S TRIBUTE TO HIS WHITE MOTHER by James McBride
From the New York Times bestselling author of Deacon King Kong and The Good Lord Bird, winner of the National Book Award for Fiction: The modern classic that Oprah.com calls one of the best memoirs of a generation and that launched James McBride's literary career.
Interspersed throughout his mother's compelling narrative, McBride shares candid recollections of his own experiences as a mixed-race child of poverty, his flirtations with drugs and violence, and his eventual self- realization and professional success. The Color of Water touches readers of all colors as a vivid portrait of growing up, a haunting meditation on race and identity, and a lyrical valentine to a mother from her son.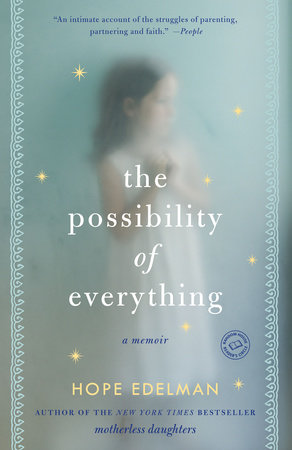 THE POSSIBILITY OF EVERYTHING: A MEMOIR by Hope Edelman
The Possibility of Everything begins when Hope Edleman's three-year-old daughter, Maya, starts exhibiting unusual and disruptive behavior. Confused and worried, Edelman and her husband make an unorthodox decision: They take Maya to Belize, suspending disbelief and chasing the promise of an alternative cure. This deeply affecting, beautifully written memoir of a family's emotional journey and a mother's intense love explores what Edelman and her husband went looking for in the jungle and what they ultimately discovered—as parents, as spouses, and as ordinary people—about the things that possess and destroy, or that can heal us all.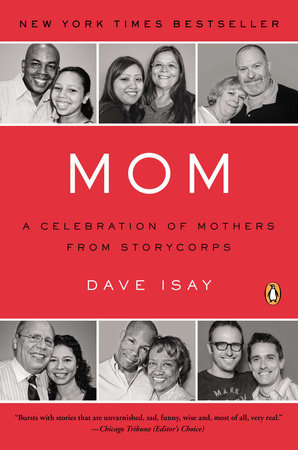 MOM: A CELEBRATION OF MOTHERS FROM STORYCORPS by Dave Isay
Featuring StoryCorps' most revealing stories on the subject, Mom looks across a diversity of experience to offer an entirely original portrait of motherhood. In conversations between parents and children, husbands and wives, siblings and friends, the life of the American mother unfolds. In these stories of profound joy and sadness, courage and despair, struggle and triumphs, we learn new truths about that most primal and sacred of bonds-the relationship between mother and child.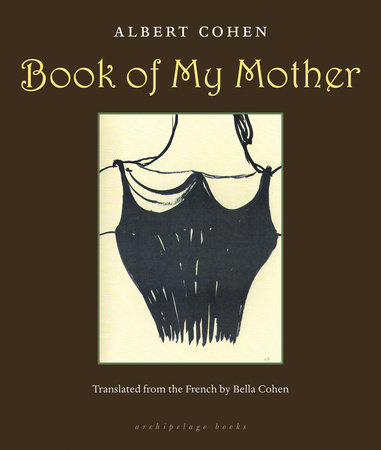 BOOK OF MY MOTHER by Albert Cohen, Bella Cohen
Shortly after Albert Cohen left France for London to escape the Nazis, he received news of his mother's death in Marseille. Unable to mourn her, he expressed his grief in a series of moving pieces for La France libre, which later grew into Book of My Mother. Achingly honest, intimate, and moving, this love song is a tribute to all mothers. Cohen himself expressed, "I shall not have written in vain if one of you, after reading my hymn of death, is one evening gentler with his mother because of me and my mother."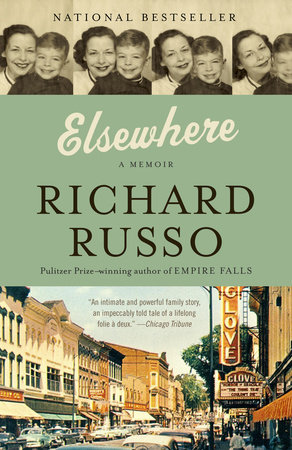 ELSEWHERE: A MEMOIR by Richard Russo
Pulitzer Prize-winning novelist Richard Russo turns to memoir in this hilarious and bittersweet account of his lifelong bond with his high-strung, spirited mother—and the small town she spent her life trying to escape. Anyone familiar with Russo's novels will recognize Gloversville—once famous for producing nine out of ten dress gloves in the United States. By the time Rick was born, ladies had stopped wearing gloves and Gloversville was on its way out. Jean Russo instilled in her son her dream of a better life elsewhere, a dream that prompted her to follow him across the country when he went to college. Their adventures and tribulations on that road trip were a preview of the hold his mother would continue to have on him as she kept trying desperately to change her life. Recounted with a clear-eyed mix of regret, nostalgia, and love, Elsewhere is a stirring tribute to the tenacious grip of the past.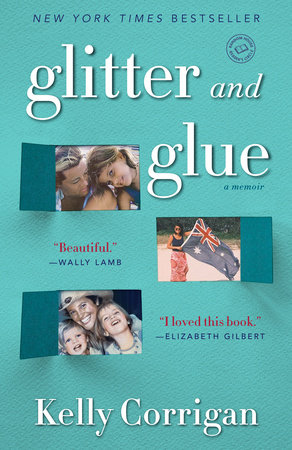 GLITTER AND GLUE: A MEMOIR by Kelly Corrigan
A memoir from the author of The Middle Place about mothers and daughters—a bond that can be nourishing, exasperating, and occasionally divine.
"I loved this book, I was moved by this book, and now I will share this book with my own mother—along with my renewed appreciation for certain debts of love that can never be repaid."—Elizabeth Gilbert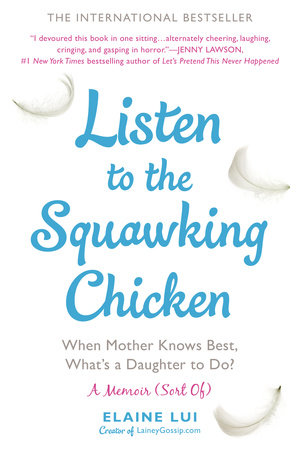 LISTEN TO THE SQUAWKING CHICKEN: WHEN MOTHER KNOWS BEST, WHAT'S A DAUGHTER TO DO? By Elaine Lui
Meet Elaine Lui's mother. She's "a movie, an Amy Tan novel, and a sitcom all rolled into one."* Or as her daughter sums it up: "She's Chinese, she squawks like a chicken, she is totally nuts, and I am totally dependent on her." With tales of brutal mah-jong competitions, all-cap texts ("YOUR BAD SKIN NEED SOUP"); public shaming, and pearls of occasionally-bizarre wisdom; Lui not only paints a portrait of a challenging, frustrating, fascinating woman that will make you laugh and cry—she eloquently describes exactly what it's like to love someone who drives you crazy.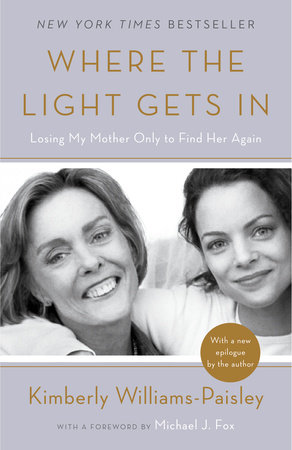 WHERE THE LIGHT GETS IN: LOSING MY MOTHER ONLY TO FIND HER AGAIN by Kimberly Williams-Paisley; Foreword by Michael J. Fox
Many know Kimberly Williams-Paisley as the bride in the popular Steve Martin remakes of the Father of the Bride movies, the calculating Peggy Kenter on Nashville, or the wife of country music artist, Brad Paisley. But behind the scenes, Kim was dealing with a tragic secret: her mother, Linda, was suffering from a rare form of dementia that slowly crippled her ability to talk, write and eventually recognize people in her own family. Where the Light Gets In tells the full story of Linda's illness—called primary progressive aphasia. Ultimately the bonds of family were strengthened, and Kim learned ways to love and accept the woman her mother became.
THE BAREFOOT WOMAN by Scholastique Mukasonga, Jordan Stump
FINALIST FOR THE NATIONAL BOOK AWARD FOR TRANSLATED LITERATURE
A moving, unforgettable tribute to a Tutsi woman who did everything to protect her children from the Rwandan genocide, by the daughter who refuses to let her family's story be forgotten.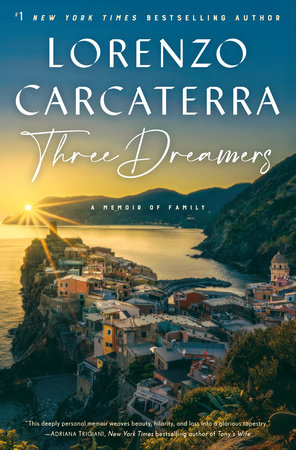 THREE DREAMERS: A MEMOIR OF FAMILY by Lorenzo Carcaterra
The #1 New York Times bestselling author of Sleepers offers a beautiful, heartfelt homage to the women who taught him courage, kindness, and the power of storytelling: his mother, his grandmother, and his late wife.
For more on these and related titles visit the collection Mother's Day 2021
---
There's a Book for That! is brought to you by Penguin Random House's Sales department. Please follow our Tumblr by clicking here—and share this link with your accounts: theresabookforthat.tumblr.com. Thank you!
Did you see something on the news or read about something on your commute? Perhaps you noticed something trending on Twitter? Did you think: "There's a book for that!"? Then please, send it our way at theresabookforthat@penguinrandomhouse.com
Posted: May 7, 2021