Friday Reads: Museums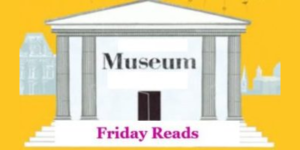 Taking the lead from this week's publishing event – DR. SEUSS'S HORSE MUSEUM – we've reined in "museum" titles for all ages and interests. Here is fiction and nonfiction worthy of exhibiting!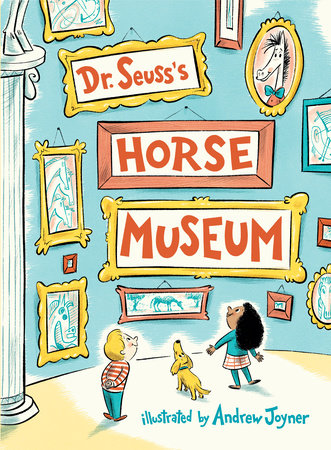 DR. SEUSS'S HORSE MUSEUM by Dr. Seuss; Illustrated by Andrew Joyner
A never-before-published Dr. Seuss book about creating and looking at art! Based on a manuscript and sketches discovered in 2013, this book is like a visit to a museum—with a horse as your guide!
---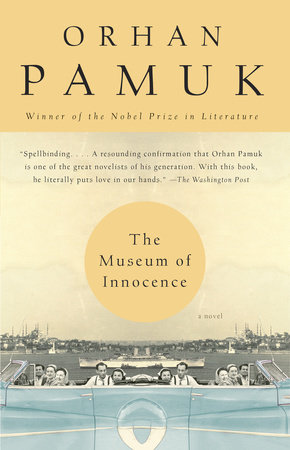 THE MUSEUM OF INNOCENCE by Orhan Pamuk
It is 1975, a perfect spring in Istanbul. Kemal and Sibel, children of two prominent families, are about to become engaged. But when Kemal encounters Füsun, a beautiful shopgirl and a distant relation, he becomes enthralled. And once they violate the code of virginity, a rift begins to open between Kemal and the world of the Westernized Istanbul bourgeoisie. In his pursuit of Füsun over the next eight years, Kemal becomes a compulsive collector of objects that chronicle his lovelorn progress—amassing a museum that is both a map of a society and of his heart. Orhan Pamuk won the Nobel Prize for Literature in 2006
MUSEUM: BEHIND THE SCENES AT THE METROPOLITAN MUSEUM OF ART by Danny Danziger
Using more than fifty interviews, award-winning writer Danny Danziger creates a fascinating mosaic of the people behind New York's magnificent Metropolitan Museum of Art.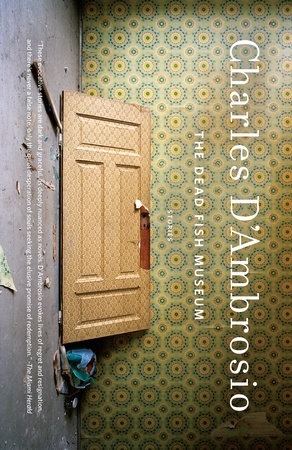 THE DEAD FISH MUSEUM by Charles D'Ambrosio
This masterful collection, ten years in the making, establishes Charles D'Ambrosio as a major writer in the tradition of Carver, Denis Johnson, and Richard Yates. FIRST TIME IN PAPERBACK
POETRY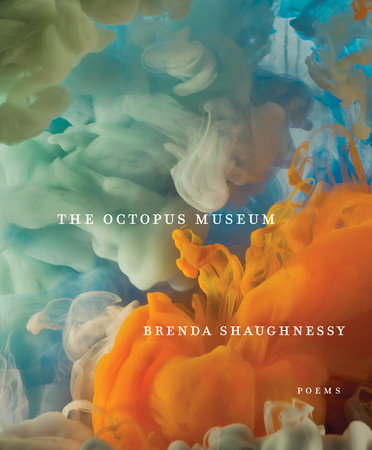 THE OCTOPUS MUSEUM: POEMS by Brenda Shaughnessy
This collection of bold and scathingly beautiful feminist poems imagines what comes after our current age of environmental destruction, racism, sexism, and divisive politics. Informed by Brenda Shaughnessy's craft as a poet and her worst fears as a mother, the poems in The Octopus Museum blaze forth from her pen.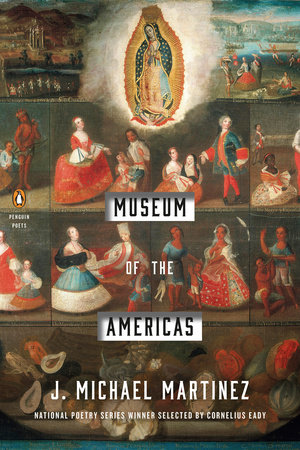 MUSEUM OF THE AMERICAS by J. Michael Martinez
Longlisted for the 2018 National Book Award in Poetry
Engaging beautiful and otherworldly Mexican casta paintings, morbid photographic postcards depicting the bodies of dead Mexicans, the strange journey of the wood and cork leg of General Santa Anna, and Martinez's own family lineage, Museum of the Americas gives accounts of migrant bodies caught beneath, and fashioned under, a racializing aesthetic gaze.
FOR YOUNGER READERS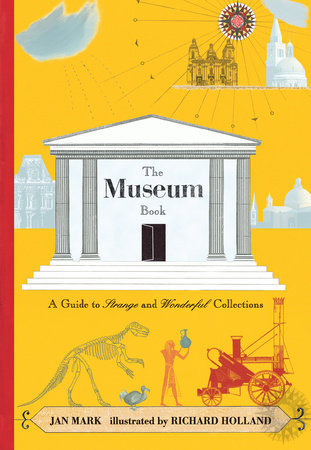 THE MUSEUM BOOK by Jan Mark; Illustrated by Richard Holland
Jan Mark's humorous and conversational insights take readers through museums' multifaceted history, while Richard Holland's eye-catching mixed-media illustrations lend their own quirky flair. With vivid examples from all around the world, this wonderful book puts museums — and the many artifacts lovingly stored there — on display in a whole new light.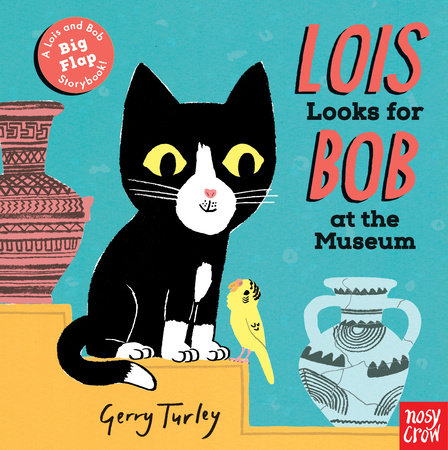 LOIS LOOKS FOR BOB AT THE MUSEUM by Nosy Crow, Gerry Turley
Little readers will love helping Lois search for her friend Bob behind museum artifacts and encountering their friends along the way in this quirky lift-the-flap book with a retro feel.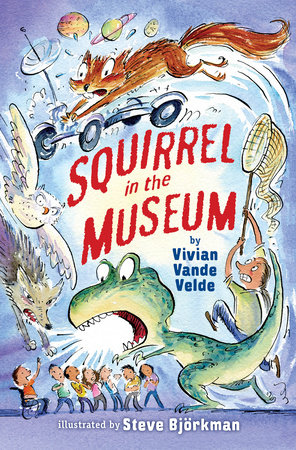 SQUIRREL IN THE MUSEUM by Vivian Vande Velde; Illustrated by Steve Björkman
Pandemonium breaks out at the science museum when Twitch the squirrel tags along on a school trip in this hilarious chapter book.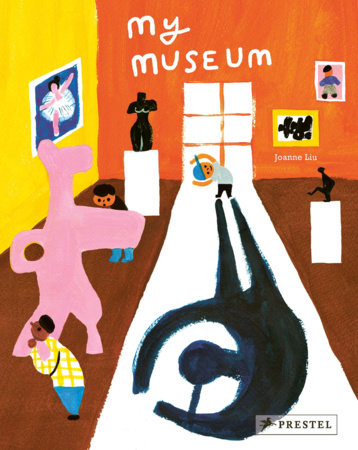 MY MUSEUM by Joanne Liu
A young boy learns that art is all around us in this captivating picture book about a day at the museum. With a wink and a nod to serious museum-goers everywhere, Joanne Liu's whimsical illustrations remind us that sometimes the best kind of art is the kind you make yourself.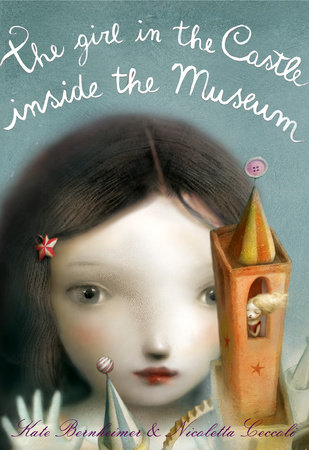 THE GIRL IN THE CASTLE INSIDE THE MUSEUM by Kate Bernheimer; Illustrated by Nicoletta Ceccoli
Once there was a girl who lived in a castle. The castle was inside a museum. When children visited, they'd press against the glass globe in which the castle sat, to glimpse the tiny girl. But when they went home, the girl was lonely. Then one day, she had an idea! What if you hung a picture of yourself inside the castle inside the museum, inside this book? Then you'd able to keep the girl company.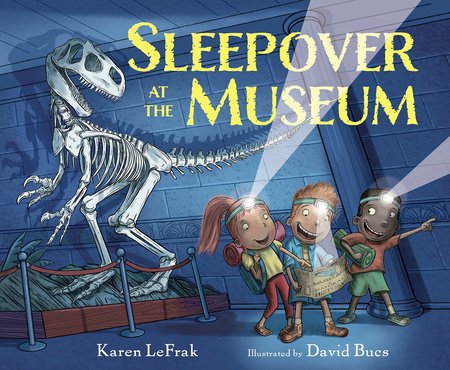 SLEEPOVER AT THE MUSEUM by Karen Lefrak; Illustrated by David Bucs
Imagine spending your birthday at the museum! Join Mason and his friends on their scavenger hunt through all the exhibits that make any natural history museum so special.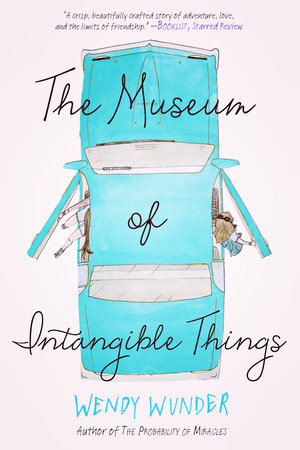 THE MUSEUM OF INTANGIBLE THINGS by Wendy Wunder
"A crisp, beautifully crafted story of adventure, love, and the limits of friendship…" –Booklist (Starred Review)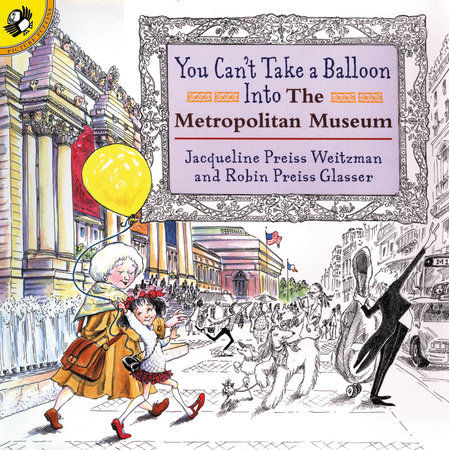 YOU CAN'T TAKE A BALLOON INTO THE METROPOLITAN MUSEUM by Jacqueline Preiss Weitzman, Robin Glasser
While she's in the Metropolitan Museum with her grandmother, a little girl leaves her prized yellow balloon tied to a railing outside. But its string becomes untied, and the balloon embarks on an uproarious journey through New York City. With an ever-increasing cast of wacky urban characters in tow, it soars past a host of landmarks. Eighteen famous paintings and sculptures are reproduced in this delightful, wordless book that explores the magical relationship between art and life.
For more on these, and related titles, visit the collection Museum Friday Reads
---
There's a Book for That! is brought to you by Penguin Random House's Sales department. Please follow our Tumblr by clicking here—and share this link with your accounts: theresabookforthat.tumblr.com. Thank you!
Did you see something on the news or read about something on your commute? Perhaps you noticed something trending on Twitter? Did you think: "There's a book for that!"? Then please, send it our way at theresabookforthat@penguinrandomhouse.com
Posted: September 6, 2019