Friday Reads: Musician Memoirs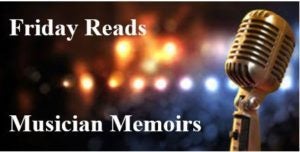 We've got the music in us this week! With the attention Ani Di Franco is getting for her new memoir, NO WALLS AND THE RECURRING DREAM, it's a good time to share the stage for some encores. The following memoirs, from some of the most iconic musicians, have extraordinary tales to tell (often with lyrics) and will surely move readers to listen to their music with enhanced appreciation: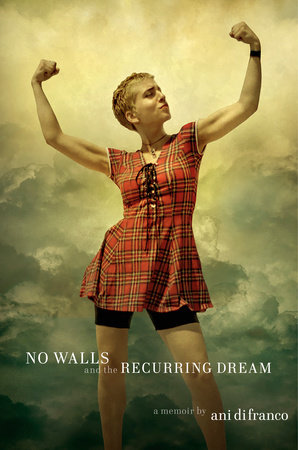 NO WALLS AND THE RECURRING DREAM: A MEMOIR by Ani DiFranco
In her new memoir, No Walls and the Recurring Dream, Ani DiFranco recounts her early life from a place of hard-won wisdom, combining personal expression, the power of music, feminism, political activism, storytelling, philanthropy, entrepreneurship, and much more into an inspiring whole. In these frank, honest, passionate, and often funny pages is the tale of one woman's eventful and radical journey to the age of thirty. Ani continues to be a major touring and recording artist as well as a celebrated activist and feminist, standing as living proof that you can overcome all personal and societal obstacles to be who you are and to follow your dreams.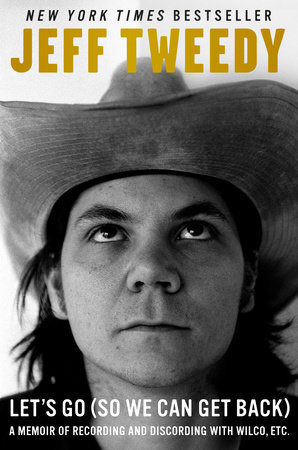 LET'S GO (SO WE CAN GET BACK): A MEMOIR OF RECORDING AND DISCORDING WITH WILCO, ETC. by Jeff Tweedy
The singer, guitarist, and songwriter, best known for his work with Wilco, opens up about his past, his songs, the music, and the people that have inspired him. Honest, funny, and disarming, Tweedy's memoir will bring readers inside both his life and his musical process, illuminating his singular genius and sharing his story, voice, and perspective for the first time.
WAGING HEAVY PEACE by Neil Young
Legendary singer and songwriter Neil Young's storied career has spanned over forty years and yielded some of the modern era's most enduring music. Now for the first time ever, Young reflects upon his life—from his Canadian childhood, to his part in the sixties rock explosion with Buffalo Springfield and Crosby, Stills, Nash & Young, through his later career with Crazy Horse and numerous private challenges. An instant classic, Waging Heavy Peace is as uncompromising and unforgettable as the man himself.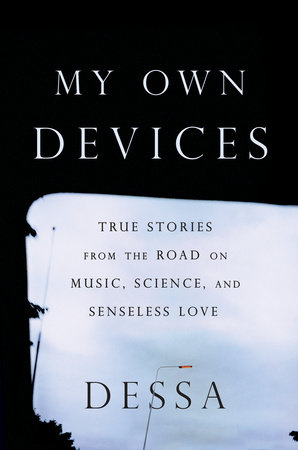 MY OWN DEVICES: TRUE STORIES FROM THE ROAD ON MUSIC, SCIENCE, AND SENSELESS LOVE by Dessa
Dessa defies category—she is an intellectual with an international rap career and an inhaler in her backpack; a creative writer fascinated by philosophy and behavioral science; and a funny, charismatic performer dogged by blue moods and heartache. She's ferocious on stage and endearingly neurotic in the tour van. Her stunning literary debut memoir stitches together poignant insights on love, science, and language—a demonstration of just how far the mind can travel while the body is on a six-hour ride to the next gig.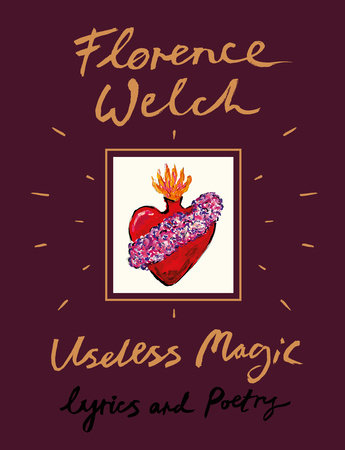 USELESS MAGIC: LYRICS AND POETRY by Florence Welch
A stunning illustrated collection of lyrics, art, ephemera, and never-before-seen poetry from the musician Florence Welch of Florence + The Machine. Packed full of Florence's on-the-page musings and reproductions of the art that has inspired her dramatic, genre-defying music, she showcases the wide-ranging influences that have impacted her artistry. From Pre-Raphaelite painters and Renaissance artists to Frida Kahlo and Tamara de Lempicka to American soul music, she draws on multiple sources of inspiration to inform her musical stylings and poetry.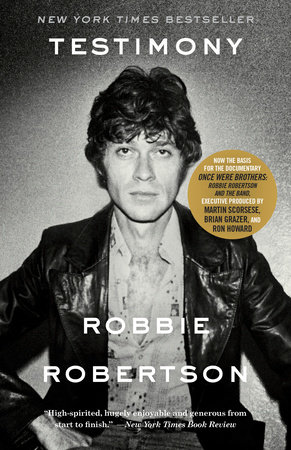 TESTIMONY by Robbie Robertson
In this remarkable memoir of the Band's storied career, Robertson weaves together tales of his half-Jewish, half-Mohawk Indian upbringing in Toronto with his rollicking early years on the road with rockabilly legend Ronnie Hawkins. He recounts being catapulted to fame with the success of their groundbreaking debut and takes us through the astonishing run of albums that culminated in one of music history's most famous farewell concerts, The Last Waltz. More broadly, this is the story of a time and place—the moment when rock 'n' roll crawled out of the swamps and became life. It's the story of change, as America tumbled through the '60s, and of how figures like Dylan and the Band redefined both music and culture, with a little help from sex and drugs. And it's the story of the profound friendship between five young men who together would create a new kind of popular music, one that still fascinates us.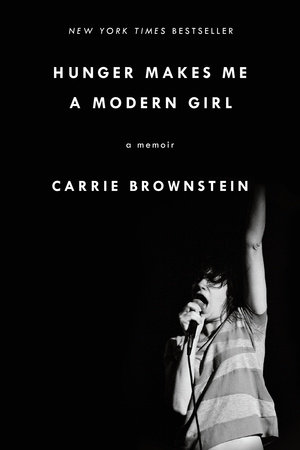 HUNGER MAKES ME A MODERN GIRL: A MEMOIR by Carrie Brownstein
Hunger Makes Me a Modern Girl is the deeply personal and revealing narrative of Brownstein's life in music, from ardent fan to pioneering female guitarist of Sleater-Kinney, to comedic performer and luminary in the independent rock world. Though Brownstein struggled against the music industry's sexist double standards, by 2006 she was the only woman to earn a spot on Rolling Stone readers' list of the "25 Most Underrated Guitarists of All-Time." This book intimately captures what it feels like to be a young woman in a rock-and-roll band, from her days at the dawn of the underground feminist punk-rock movement that would define music and pop culture in the 1990s through today.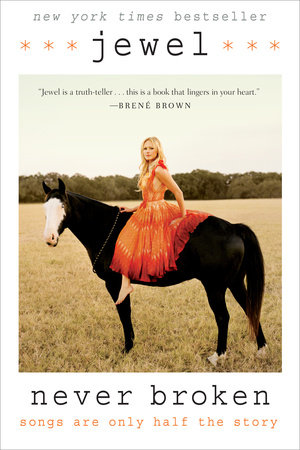 NEVER BROKEN: SONGS ARE ONLY HALF THE STORY by Jewel
New York Times bestselling poet and multi-platinum singer-songwriter Jewel explores her unconventional upbringing and extraordinary life in an inspirational memoir that covers her childhood to fame, marriage, and motherhood.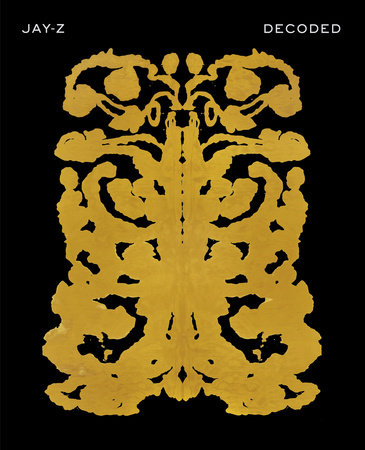 DECODED by Jay-Z
Jay-Z is one of the most famous, respected, beloved, and controversial figures in all of popular culture. His critically acclaimed and bestselling one-of-a-kind book tells his story from the corner to the world stage through revealing narratives, annotated lyrics to 36 songs, and dazzling art and design.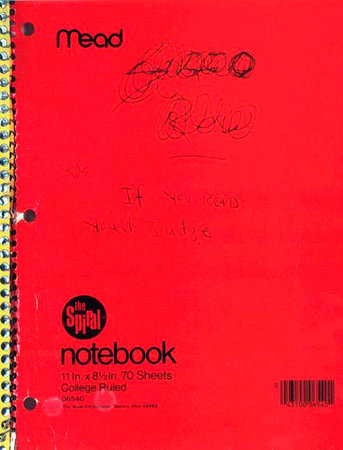 JOURNALS by Kurt Cobain
Kurt Cobain filled dozens of notebooks with lyrics, drawings, and writings about his plans for Nirvana and his thoughts about fame, the state of music, and the people who bought and sold him and his music. His journals reveal an artist who loved music, who knew the history of rock, and who was determined to define his place in that history. Here is a mesmerizing, incomparable portrait of the most influential musician of his time.
For more on these and related titles visit the collection, Musician Memoirs
---
There's a Book for That! is brought to you by Penguin Random House's Sales department. Please follow our Tumblr by clicking here—and share this link with your accounts: theresabookforthat.tumblr.com. Thank you!
Did you see something on the news or read about something on your commute? Perhaps you noticed something trending on Twitter? Did you think: "There's a book for that!"? Then please, send it our way at theresabookforthat@penguinrandomhouse.com
Posted: May 17, 2019