Friday Reads: National Book Award-Winning Fiction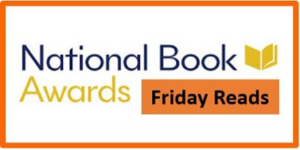 Congratulations are in order! The 71st National Book Awards was held virtually this week and Penguin Random House has winners in two categories. Charles Yu took home the Fiction award for INTERIOR CHINATOWN (Pantheon) while Morgan Giles and Yu Miri took home the Translated Literature award for TOKYO UENO STATION (Riverhead). To celebrate, we've gathered them in the good company of some Natoinal Book Award-winning predecessors: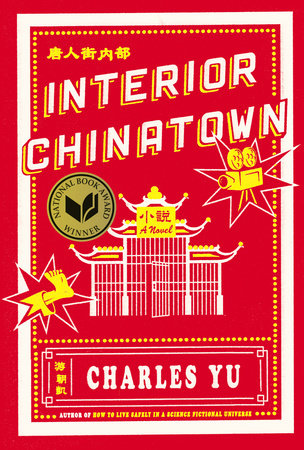 INTERIOR CHINATOWN: A NOVEL by Charles Yu
From the infinitely inventive author of How to Live Safely in a Science Fictional Universe comes a deeply personal novel about race, pop culture, immigration, assimilation, and escaping the roles we are forced to play. Playful but heartfelt, a send-up of Hollywood tropes and Asian stereotypes—Interior Chinatown is Charles Yu's most moving, daring, and masterful novel yet.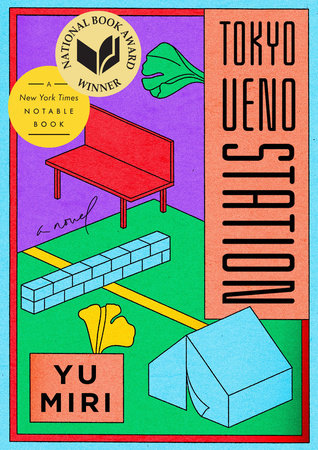 TOKYO UENO STATION: A NOVEL by Yu Miri; Translated by Morgan Giles
A surreal, devastating story of a homeless ghost who haunts one of Tokyo's busiest train stations.
Through Kazu's eyes, we see daily life in Tokyo buzz around him and learn the intimate details of his personal story, how loss and society's inequalities and constrictions spiraled towards this ghostly fate, with moments of beauty and grace just out of reach. A powerful masterwork from one of Japan's most brilliant outsider writers, Tokyo Ueno Station is a book for our times and a look into a marginalized existence in a shiny global megapolis.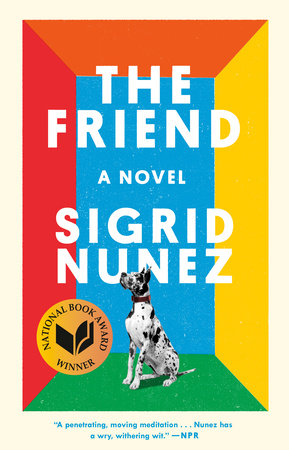 THE FRIEND: A NOVEL by Sigrid Nunez
When a woman unexpectedly loses her lifelong best friend and mentor, she finds herself burdened with the unwanted dog he has left behind. While others worry that grief has made her a victim of magical thinking, the woman refuses to be separated from the dog except for brief periods of time. Isolated from the rest of the world, increasingly obsessed with the dog's care, determined to read its mind and fathom its heart, she comes dangerously close to unraveling. But while troubles abound, rich and surprising rewards lie in store for both of them.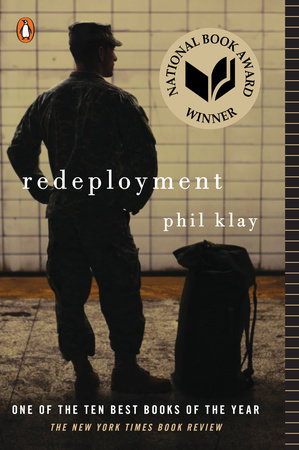 REDEPLOYMENT by Phil Klay
Phil Klay's Redeployment takes readers to the frontlines of the wars in Iraq and Afghanistan, asking us to understand what happened there, and what happened to the soldiers who returned. Interwoven with themes of brutality and faith, guilt and fear, helplessness and survival, the characters in these stories struggle to make meaning out of chaos.
THE GOOD LORD BIRD: A NOVEL by James McBride
Now a Showtime limited series starring Ethan Hawke and Daveed Diggs
From the bestselling author of Deacon King Kong (an Oprah Book Club pick) and The Color of Water comes the story of a young boy born a slave who joins John Brown's antislavery crusade—and who must pass as a girl to survive. An absorbing mixture of history and imagination, and told with McBride's meticulous eye for detail and character, The Good Lord Bird is both a rousing adventure and a moving exploration of identity and survival.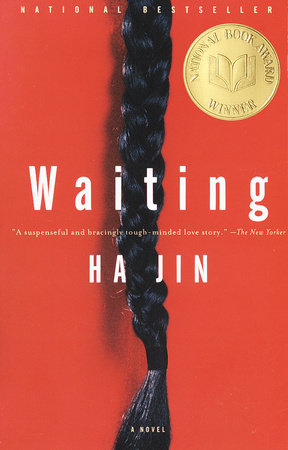 WAITING: A NOVEL by Ha Jin
"In Waiting, Ha Jin portrays the life of Lin Kong, a dedicated doctor torn by his love for two women: one who belongs to the New China of the Cultural Revolution, the other to the ancient traditions of his family's village. Ha Jin profoundly understands the conflict between the individual and society, between the timeless universality of the human heart and constantly shifting politics of the moment. With wisdom, restraint, and empathy for all his characters, he vividly reveals the complexities and subtleties of a world and a people we desperately need to know."–Judges' Citation, National Book Award.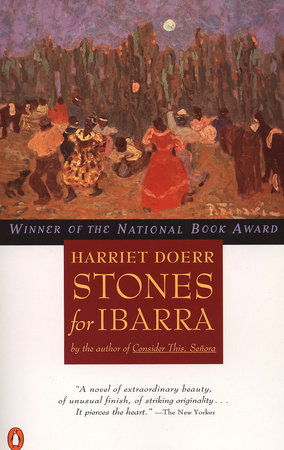 STONES FOR IBARRA by Harriet Doerr
Richard and Sara Everton, just over and just under forty, have come to the small Mexican village of Ibarra to reopen a copper mine abandoned by Richard's grandfather fifty years before. They have mortgaged, sold, borrowed, left friends and country, to settle in this remote spot; their plan is to live out their lives here, connected to the place and to each other.The two Americans, the only foreigners in Ibarra, live among people who both respect and misunderstand them. And gradually the villagers–at first enigmas to the Evertons–come to teach them much about life and the relentless tide of fate.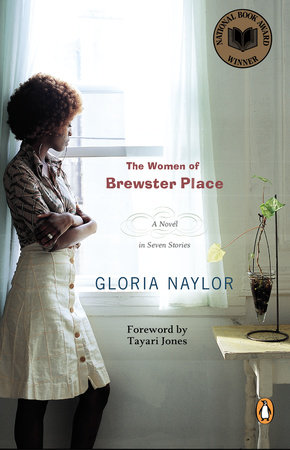 THE WOMEN OF BREWSTER PLACE by Gloria Naylor
In her heralded first novel, Gloria Naylor weaves together the stories of seven women living in Brewster Place, a bleak-inner city sanctuary, creating a powerful, moving portrait of the strengths, struggles, and hopes of black women in America. Vulnerable and resilient, openhanded and openhearted, these women forge their lives in a place that in turn threatens and protects—a common prison and a shared home. Naylor renders both loving and painful human experiences with simple eloquence and uncommon intuition. Adapted into a 1989 ABC miniseries starring Oprah Winfrey, The Women of Brewster Place is a touching and unforgettable read.
You may watch the 71st National Book Awards here
For more on these and related titles visit National Book Award-Winning Fiction
---
There's a Book for That! is brought to you by Penguin Random House's Sales department. Please follow our Tumblr by clicking here—and share this link with your accounts: theresabookforthat.tumblr.com. Thank you!
Did you see something on the news or read about something on your commute? Perhaps you noticed something trending on Twitter? Did you think: "There's a book for that!"? Then please, send it our way at theresabookforthat@penguinrandomhouse.com
Posted: November 20, 2020