Friday Reads: National Cookie Day!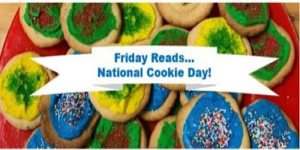 "Christmas cookies can't help but be retro – they are memory first, sugar-flour-egg-redhot-gumdrop-sparkle reality second."
– Dana Goodyear
Did you know December 4th is National Cookie Day? Couldn't we all use some sweetness in these waning days of 2020 as we celebrate the winter holidays? Welcome shortbreads, bars, sugar cookies, gingerbread and more. Whether you like your cookies chewy, crispy, decorated, with nuts or without, here are mouthwatering cookbooks to inspire cookies galore!
MILK JAR COOKIES BAKEBOOK: COOKIE, CAKES, PIES, AND MORE FOR CELEBRATIONS AND EVERY DAY by Courtney Cowan
Expert cookie baker and entrepreneur Courtney Cowan knows cookies are special-occasion desserts. Since 2013, Milk Jar Cookies has been L.A.'s favorite way to soothe a bad day, extend a great date, thank a helpful neighbor, or just grab a little sweet treat. Thousands of Instagram followers, regular placement on nationwide "Best Cookie" lists, and an exclusive partnership with Williams Sonoma make Milk Jar Cookies a trusted name in homemade comfort. The Bakebook's cookie recipes include all of Milk Jar's specialty flavors, plus gluten-free variations, as well as easy recipes for homey cakes and pies; satisfying breakfast goodies; and impressive no-bake treats.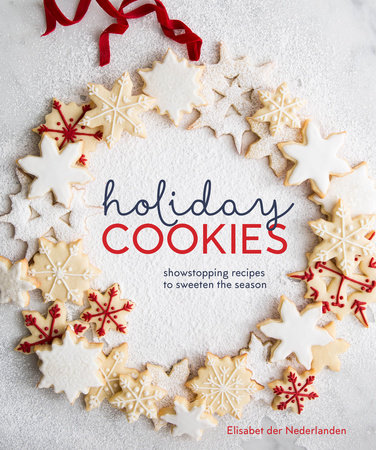 HOLIDAY COOKIES: SHOWSTOPPING RECIPES TO SWEETEN THE SEASON by Elisabet der Nederlanden
From Icebox Pinwheel Cookies to Red-and-White Meringue Kisses to Apple Cider Caramels, find new inspiration for the best of seasonal baking with Holiday Cookies. From a veteran baker and recipe developer, each cookie in this collection is guaranteed to be a stand-out, and destined to become your new Christmas classic.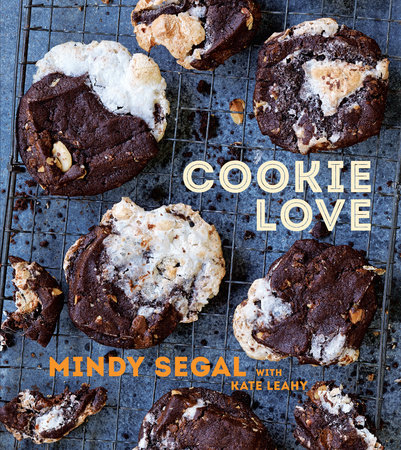 COOKIE LOVE: MORE THAN 60 RECIPES AND TECHNIQUES FOR TURNING THE ORDINARY INTO THE EXTRAORDINARY by Mindy Segal, Kate Leahy
A new, edgier take on baking cookies, from a James Beard Award-winning chef and the owner of the popular Chicago restaurant, HotChocolate. Mindy Segal is serious about cookies. And Cookie Love is your new go-to, never-fail reference for turn-out-perfectly-every-time cookie recipes. Mindy, award-winning pastry chef and self-professed "cookie nerd," shares all of her secrets for turning classic recipes into more elevated, fun interpretations of everyone's favorite sweet treat.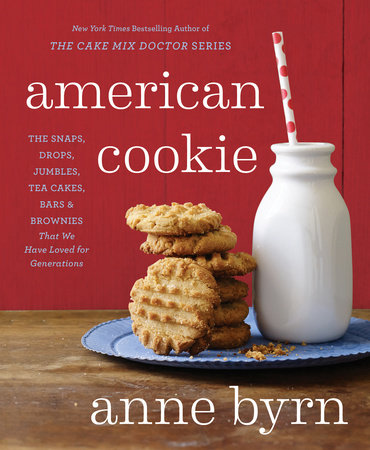 AMERICAN COOKIE: THE SNAPS, DROPS, JUMBLES, TEA CAKES, BARS & BROWNIES THAT WE HAVE LOVED FOR GENERATIONS by Anne Byrn
Ann Byrn, author of the Cake Mix Doctor series, delves into the smaller bites, giving us historical background to complement the recipes. Each American cookie speaks volumes about what was going on in America when the recipes were created. Early colonists brought sugar cookies, Italian fig cookies, African benne wafers, and German gingerbread cookies. Each recipe, from Katharine Hepburn Brownies and Democratic Tea Cakes to saltwater taffy and peanut brittle, comes with a history lesson that's both informative and enchanting.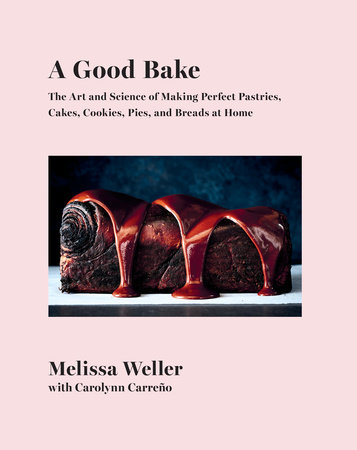 A GOOD BAKE: THE ART AND SCIENCE OF MAKING PERFECT PASTRIES, CAKES, COOKIES, PIES, AND BREADS AT HOME: A COOKBOOK by Melissa Weller, Carolynn Carreno
Melissa Weller is the baking superstar of our time. As the head baker at some of the best restaurants in the country, Weller shares her meticulously honed, carefully detailed recipes. A chemical engineer before she became a baker, Weller uses her scientific background to explain the whys and hows of baking, so home cooks can achieve perfect results every time. With gorgeous photographs by the award-winning Johnny Miller, and tutorials that demystify all of the stuff that sounds complicated, like working with yeast, sourdough starters, and laminating dough Weller's book is the one guide every home baker needs.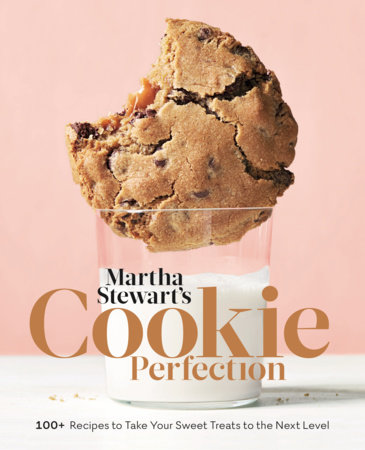 MARTHA STEWART'S COOKIE PERFECTION: 100+ RECIPES TO TAKE YOUR SWEET TREATS TO THE NEXT LEVEL by the Editors of Martha Stewart Living
Here classic recipes discover new life with unexpected twists such as Lemony Brown-Butter Crinkle Cookies and Carrot Cake Thumbprint Cookies. Go over-the-top in super-sized fashion with Chocolate-Chocolate Chip Skillet Cookies; get inspired by cultures around the globe with Brazilian Wedding Cookies and Stroopwaffels; and celebrate with beautifully decorated holiday treats, such as Snowball Truffles.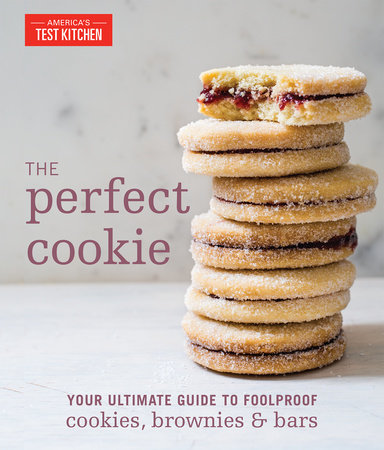 THE PERFECT COOKIE: YOUR ULTIMATE GUIDE TO FOOLPROOF COOKIES, BROWNIES & BARS by America's Test Kitchen
America's Test Kitchen has years of experience making the very best cookies; in The Perfect Cookie, the test kitchen has collected all of that knowledge in one place for the definitive guide to cookie baking. This comprehensive anthology includes kitchen-tested, never-fail recipes for cookie jar classics, in addition to recipes for rich and chewy brownies, fruit-and-crumble-topped bars, quick no-bake confections, holiday favorites, and even candies like fudge and truffles.
For more on these and other cookie books visit Cookie Day!
---
There's a Book for That! is brought to you by Penguin Random House's Sales department. Please follow our Tumblr by clicking here—and share this link with your accounts: theresabookforthat.tumblr.com. Thank you!
Did you see something on the news or read about something on your commute? Perhaps you noticed something trending on Twitter? Did you think: "There's a book for that!"? Then please, send it our way at theresabookforthat@penguinrandomhouse.com
Posted: December 4, 2020