Friday Reads: National Oceans Month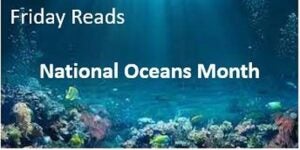 Welcome National Oceans Month! In 2016, President Barack Obama declared June National Oceans Month, stating "as we celebrate the immense beauty and power of our oceans, we are reminded of our shared responsibility to protect them — now and for generations to come." After all, the ocean is where life began over 3.5 billion years ago. The ocean covers over 70% of the Earth's surface and includes over 96% of the Earth's water. There is so much more to learn about our planet's oceans. To help us all be great stewards of the sea, we invite you to wade into the following titles for all ages: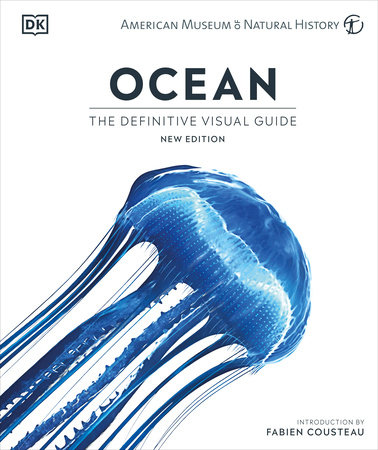 OCEAN by Fabien Cousteau, DK
This authoritative, sumptuously illustrated encyclopedia is now in its third edition. Illustrated with a blend of beautiful and informative illustrations, maps, and photography, it is a broad-ranging, in-depth guide to both physical oceanography and marine life.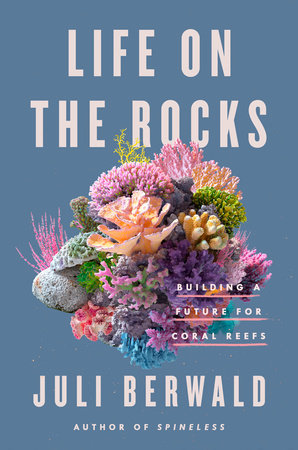 LIFE ON THE ROCKS: BUILDING A FUTURE FOR CORAL REEFS by Juli Berwald
Life on the Rocks is an inspiring, lucid, meditative ode to the reefs and the undaunted scientists working to save them against almost impossible odds. As she also attempts to help her daughter in her struggle with mental illness, Berwald explores what it means to keep fighting a battle whose outcome is uncertain. She contemplates the inevitable grief of climate change and the beauty of small victories.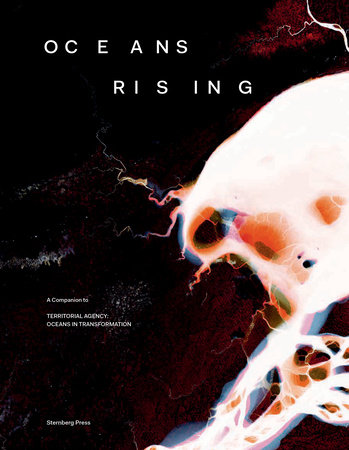 OCEANS RISING: A COMPANION TO TERRITORIAL AGENCY: OCEANS IN TRANSFORMATION by Daniela Zyman, TBA21
Forty-one thoughtful and generous contributions by artists, scholars, scientists, and ocean activists in response to the rapidly changing oceans.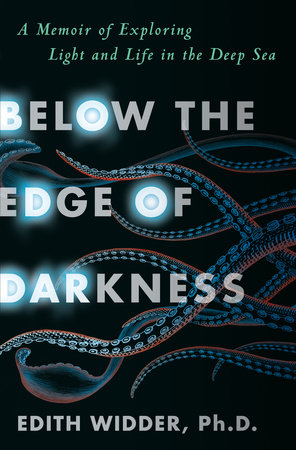 BELOW THE EDGE OF DARKNESS: A MEMOIR OF EXPLORING LIGHT AND LIFE IN THE DEEP SEA by Edith Widder, Ph.D.
A pioneering marine biologist takes us down into the deep ocean to understand bioluminescence–the language of light that helps life communicate in the darkness–and what it tells us about the future of life on Earth.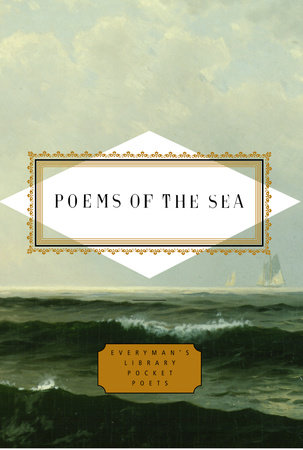 POEMS OF THE SEA edited by J. D. McClatchy
This marvelous collection includes classics old and new, from Homer and Milton to Plath and Merwin. Here are Tennyson's seductive sea-fairies next to Poe's beloved Annabel Lee. Here is Coleridge's darkly brooding "The Rime of the Ancient Mariner" alongside the grandeur of Shakespeare's "Full Fathom Five." And here is Masefield's "I must go down to the seas again" alongside Cavafy's "Ithaka" and Stevens's "The Idea of Order at Key West." In the wide variety of lyrics collected here–sonnets and sea chanteys, ballads and hymns and prayers–we feel the encompassing power of our planet's restless waters as metaphor, mystery, and muse.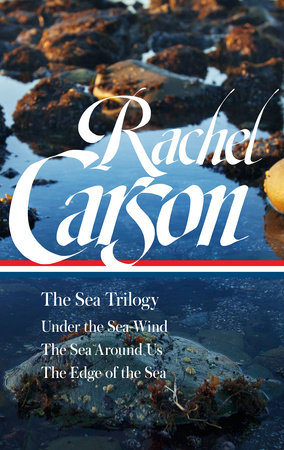 RACHEL CARSON: THE SEA TRILOGY (LOA #352): Under the Sea-Wind / The Sea Around Us / The Edge of the Sea by Rachel Carson; edited by Sandra Steingraber
Pioneering environmentalist Rachel Carson explores the wonders of the Earth's oceans in these classics of American science and nature writing. Rachel Carson is perhaps most famous as the author of Silent Spring, but she was first and foremost a "poet of the sea" and the three books collected in this deluxe Library of America volume are classics of American science and nature writing.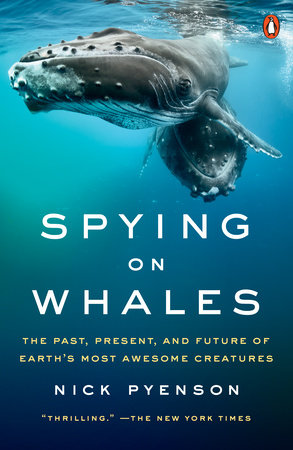 SPYING ON WHALES: THE PAST, PRESENT, AND FUTURE OF EARTH'S MOST AWESOME CREATURES by Nick Pyenson
Called "the best of science writing" (Edward O. Wilson) and named a best book by Popular Science, a dive into the secret lives of whales, from their four-legged past to their perilous present.
Nick Pyenson's research has given us the answers to some of our biggest questions about whales. He takes us deep inside the Smithsonian's unparalleled fossil collections, to frigid Antarctic waters, and to the arid desert in Chile, where scientists race against time to document the largest fossil whale site ever found. Full of rich storytelling and scientific discovery, Spying on Whales spans the ancient past to an uncertain future–all to better understand the most enigmatic creatures on Earth.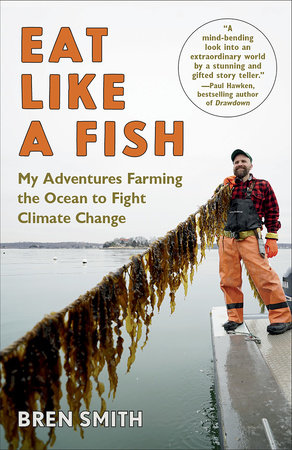 EAT LIKE A FISH: MY ADVENTURES FARMING THE OCEAN TO FIGHT CLIMATE CHANGE by Bren Smith
JAMES BEARD AWARD WINNER
In the face of apocalyptic climate change, a former fisherman shares a bold and hopeful new vision for saving the planet: farming the ocean. Here Bren Smith—pioneer of regenerative ocean agriculture—introduces the world to a groundbreaking solution to the global climate crisis.
FOR YOUNGER READERS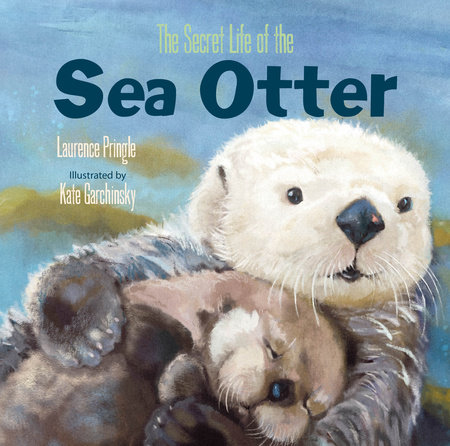 THE SECRET LIFE OF THE SEA OTTER by Laurence Pringle, Kate Garchinsky
Living off the coast of California in the Northern Pacific Ocean, Lutris the sea otter shares her life in a giant kelp forest habitat with many other otters and animals. Lutris is resourceful and relies on her keen sense of sight and smell to find food and survive. When her pup is born, Lutris lovingly tends to and teaches her daughter until she is ready to head out into the world on her own.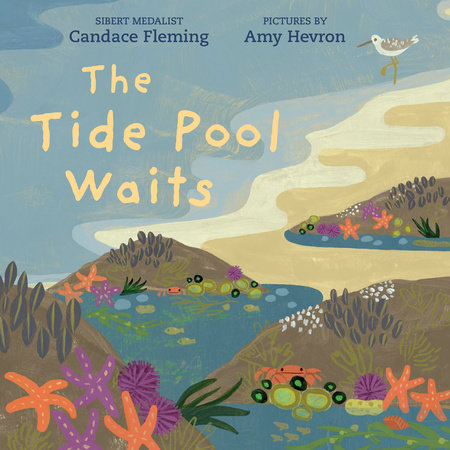 THE TIDE POOL WAITS by Candace Fleming, Amy Hevron
Dive into the rich ecology of tide pools and watch a hidden world spring in this masterful nonfiction picture book for very young readers.
For more on these and related titles visit Ocean
---
There's a Book for That! is brought to you by Penguin Random House's Sales department. Please follow our Tumblr by clicking here—and share this link with your accounts: theresabookforthat.tumblr.com. Thank you!
Did you see something on the news or read about something on your commute? Perhaps you noticed something trending on Twitter? Did you think: "There's a book for that!"? Then please, send it our way at theresabookforthat@penguinrandomhouse.com
Posted: June 9, 2022