Friday Reads: National Parents Day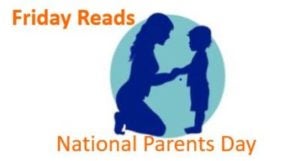 Children should have enough freedom to be themselves – once they've learned the rules. – Anna Quindlen
Parents unite! Sunday, July 28th is the 25th anniversary of National Parents Day. In the United States, Parents Day is held on the fourth Sunday of July. In 1994, President Bill Clinton signed the Congressional Resolution into law for "recognizing, uplifting, and supporting the role of parents in the rearing of children." As most would agree, parenting is perhaps the most challenging and rewarding of all of life's endeavors. Whether you are a new or seasoned parent, tackling teething, sleeping, toddlerhood or the teens, we've got your back with the following books: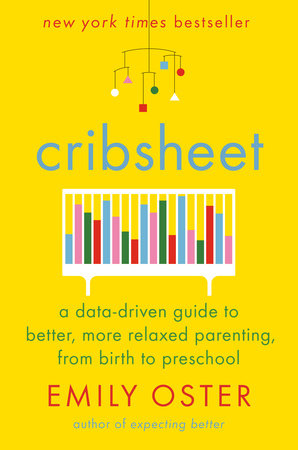 CRIBSHEET: A DATA-DRIVEN GUIDE TO BETTER, MORE RELAXED PARENTING, FROM BIRTH TO PRESCHOOL by Emily Oster
From the author of EXPECTING BETTER, an economist's guide to the early years of parenting. Economics is the science of decision-making, and CRIBSHEET is a thinking parent's guide to the chaos and frequent misinformation of the early years. Emily Oster is a trained expert—and mom of two—who can empower us to make better, less fraught decisions—and stay sane in the years before preschool.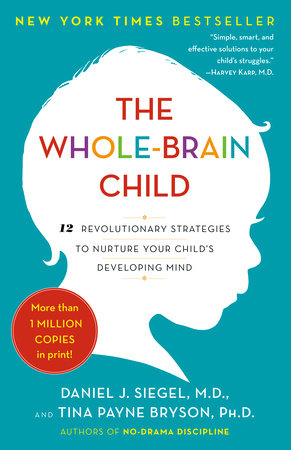 THE WHOLE-BRAIN CHILD: 12 REVOLUTIONARY STRATEGIES TO NURTURE YOUR CHILD'S DEVELOPING MIND by Daniel J. Siegel, Tina Payne Bryson
In The Whole-Brain Child, Daniel Siegel and Tina Payne Bryson—a world-renowned neuropsychiatrist and a parenting expert, respectively—offer twelve key parenting strategies that guide children to optimal left-right brain integration, calming them and helping them become well-rounded thinkers.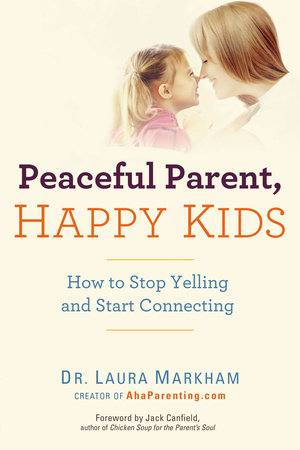 PEACEFUL PARENTS HAPPY KIDS: HOW TO STOP YELLING AND START CONNECTING by Dr. Laura Markham
Based on the latest research on brain development and extensive clinical experience with parents, this remarkable guide will help parents better understand their own emotions—and get them in check—so they can parent with healthy limits, empathy, and clear communication to raise a self-disciplined child. Step-by-step examples give solutions and kid-tested phrasing for parents of toddlers through the elementary years.
NO-DRAMA DISCIPLINE: THE WHOLE-BRAIN WAY TO CALM THE CHAOS AND NURTURE YOUR CHILD'S DEVELOPING MIND by Daniel J. Siegel, Tina Payne Bryson
A practical roadmap for parents of children aged 2-13 to effective, productive, and more peaceful discipline, highlighting the important connection between the way a parent reacts to misbehavior and a child's neurological development.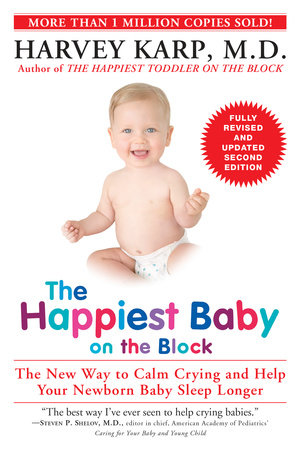 THE HAPPIEST BABY ON THE BLOCK; FULLY REVISED AND UPDATED SECOND EDITION: THE NEW WAY TO CALM CRYING AND HELP YOUR NEWBORN BABY SLEEP LONGER by Harvey Karp, M.D.
A completely revised and updated second edition of one of the most popular and bestselling parenting books of all time, by America's favorite pediatrician, Dr. Harvey Karp. Harvey Karp, M.D. shares his groundbreaking approach to calming your new baby's crying and transforming your infant into the happiest baby on the block!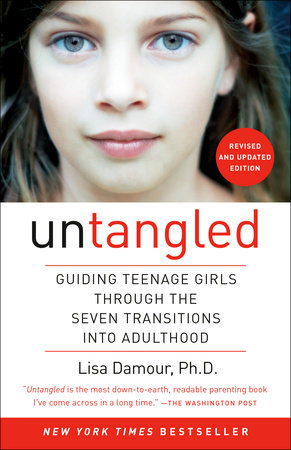 UNTANGLED: GUIDING TEENAGE GIRLS THROUGH THE SEVEN TRANSITIONS INTO ADULTHOOD by Lisa Damour, Ph.D.
Lisa Damour, Ph.D., Director of Cleveland's Famed Laurel School's Center for Research on Girls, draws on decades of experience and the latest research to reveal the seven distinct—and absolutely normal—developmental transitions that turn girls into grown-ups, including: Parting with Childhood, Contending with Adult Authority, Entering the Romantic World, and Caring for Herself.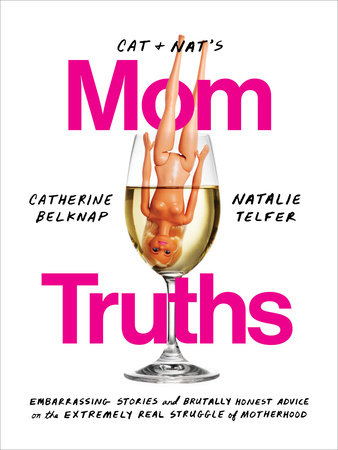 CAT AND NAT'S MOM TRUTHS: EMBARRASSING STORIES AND BRUTALLY HONEST ADVICE ON THE EXTREMELY REAL STRUGGLE OF MOTHERHOOD by Catherine Belknap, Natalie Telfer
With seven kids between them, Cat and Nat have connected with their audience by sharing their completely real take on the stress, guilt, and joy of being a mom. Their viral videos give the real story on everything from sleep to sex, dropping mom truths like why going clubbing is the best preparation for having kids (because the night always ends with someone random in your bed and a girl crying in the corner). With advice and insights, their goal is to help moms let go of guilt. And their method is humor.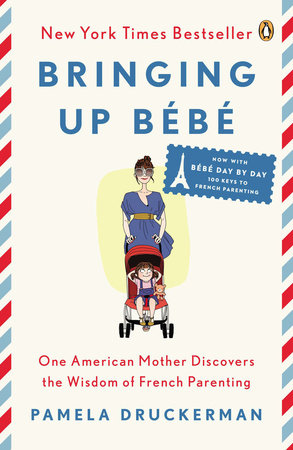 BRINGING UP BÉBÉ: ONE AMERICAN MOTHER DISCOVERS THE WISDOM OF FRENCH PARENTING (NOW WITH BÉBÉ DAY BY DAY: 100 KEYS TO FRENCH PARENTING) by Pamela Druckerman
The runaway bestseller that shows American parents the secrets behind France's amazingly well-behaved children. Now including the wisdom and recipes from Bébé Day by Day: 100 Keys to French Parenting, this edition of Bringing Up Bébé is a must-have for parents who want to raise bright, well-mannered children while maintaining a full adult life.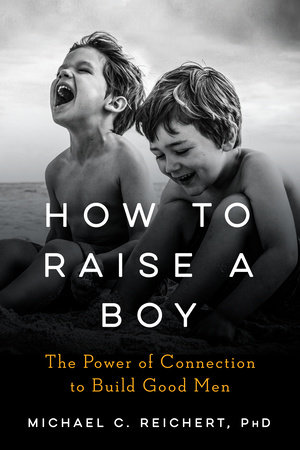 HOW TO RAISE A BOY: THE POWER OF CONNECTION TO BUILD GOOD MEN by Michael C. Reichert
Over the past two decades there has been an explosion of new studies that have expanded our knowledge of how boys think and feel. In How to Raise a Boy, psychologist Michael Reichert draws on his decades of research to challenge age-old conventions about how boys become men.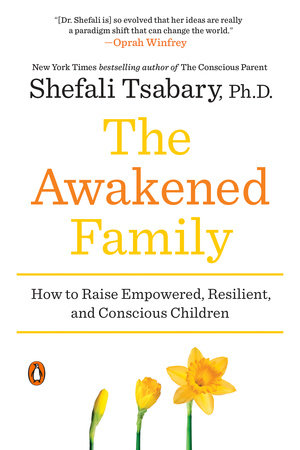 THE AWAKENED FAMILY: HOW TO RAISE EMPOWERED, RESILIENT, AND CONSCIOUS CHILDREN by Shefali Tsabary, Ph.D.
When we become aware of who our children really are, we can naturally intuit the right way forward, no matter the situation. With practical, hands-on strategies and powerful examples from her experiences as a parent and clinical psychologist, Dr. Shefali shows readers a clear path to transcending our fears and illusions and becoming fully present, conscious parents. Inspiring, illuminating, and deeply thought-provoking, The Awakened Family is an essential book for re-thinking what it truly means to be a parent.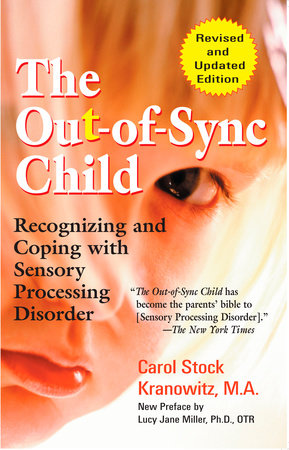 THE OUT-OF-SYNC CHILD: RECOGNIZING AND COPING WITH SENSORY PROCESSING DISORDER by Carol Kranowitz, Lucy Jane Miller
The groundbreaking book that explains Sensory Processing Disorder (SPD)–and presents a drug-free approach that offers hope for parents–now revised and updated. This revised edition includes new sections on vision and hearing, picky eaters, and coexisting disorders such as autism and Asperger's syndrome, among other topics.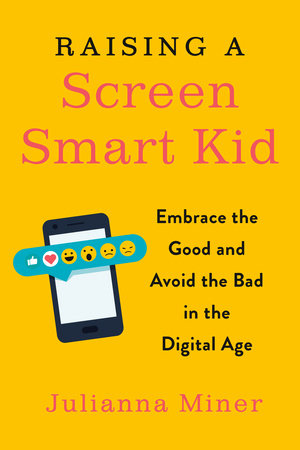 RAISING A SCREEN-SMART KID: EMBRACE THE GOOD AND AVOID THE BAD IN THE DIGITAL AGE by Julianna Miner
Drawing on research and interviews with educators, psychologists, and kids themselves, RAISING A SCREEN-SMART KID offers practical advice on how parents can help their kids avoid the pitfalls and reap the benefits of the digital age. Written by a public health expert and the creator of the popular blog "Rants from Mommyland", this book shows parents how to help their kids navigate friendships, bullying, dating, self-esteem, and more online.
For more on these and related titles, visit the collection: Best of Parenting
---
There's a Book for That! is brought to you by Penguin Random House's Sales department. Please follow our Tumblr by clicking here—and share this link with your accounts: theresabookforthat.tumblr.com. Thank you!
Did you see something on the news or read about something on your commute? Perhaps you noticed something trending on Twitter? Did you think: "There's a book for that!"? Then please, send it our way at theresabookforthat@penguinrandomhouse.com
Posted: July 26, 2019